Headphones
ClearView Audio Showcases Transparent 2.1 Speaker
Speakers meant to be heard, not seen
Credit:
Before the doors open for International CES proper, CES Unveiled gives tech journalists a taste of what's to come. At this year's event, the most attractive new product was also the least visible: The Clio 2.1 bluetooth-enabled speaker system.
Waltham, MA-based ClearView Audio announced at the show the availability of its 1mm-thick acrylic speaker, which uses ClearView Audio's proprietary Edge Motion speaker design. With this technology, the Clio is able to split one pice of acrylic into three zones, with each zone acting as its own channel. In this case, both "speakers" occupy the edges, while the "subwoofer" occupies the center of the transparent sheet.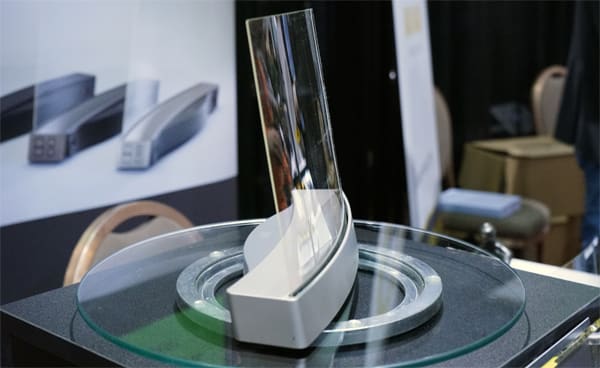 The result is something that's elegant in its simplicity: It may not be a flashy piece of equipment, but it does its best to get out of the way of your home's decor. Dust did accumulate a bit on the speaker while I was at the booth, but otherwise it's very easy to look right through without noticing the speaker's presence. Just connect your phone via bluetooth, and the system streams audio from up to 30 feet away.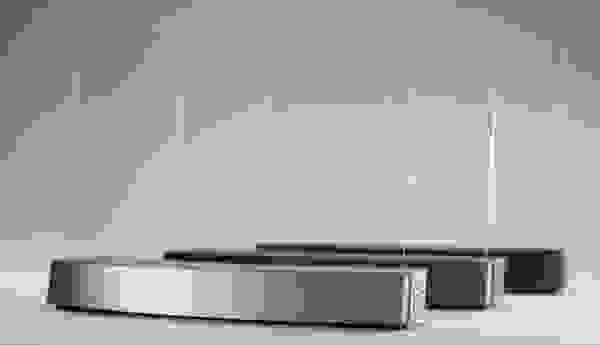 Taking a peek at the spec sheet, ClearView Audio has given the Clio the ability to pair with up to 8 devices over Bluetooth 2.1. It's also compatible with devices that use Bluetooth 4.0, so don't worry about a somewhat older standard—for now.
The system plays nice with iOS and Android devices that support A2DP streaming, but barring that, there's an auxiliary 1/8th inch (3.5mm) port to wire in your source directly. Both are perfectly functional options.
It's tough to properly assess audio quality on the noisy show floor, so we are unable to kick the tires on this thing as hard as we normally do. Lifting up the unit reveals a subwoofer port that is powerful enough to move the air around it, so the low end will probably be easier to hear in a quiet home than it is in a buzzing trade show.
The Clio is available for pre-order now from the Clear Audio website, shipping in bronze, silver, and charcoal variants sometime in March 2014. Initial pricing sits at $349.00 before shipping and taxes, but no hard release date is set at this time.