Headphones
Kickstarter Success Rocki Makes Waves at CES
Perfectly good speakers at home? Want multi-room wireless control? Give Rocki a look.
Credit:
The land of Kickstarter-funded projects is a hellscape of vaporware and good ideas never brought to fruition, but we're here to report on a success story. With a mass-produced unit shipping at the end of February, startup Rocki showed off its finished product.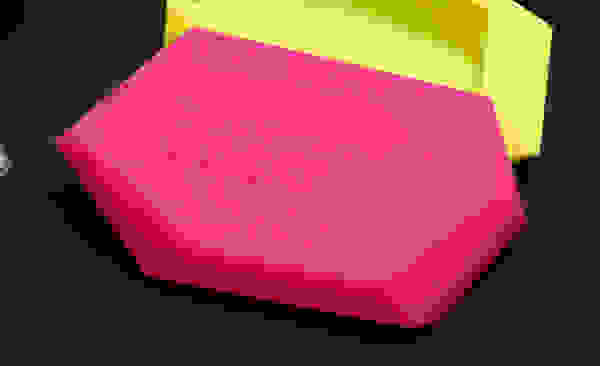 The Rocki is a small, $49 device that uses WiFi to stream music to your existing sound systems, instead of shelling out many thousands of dollars for a system from a major manufacturer. Just hook the tiny Rocki into your sound system (one for each system you'd like to control) via the aux input, and use the Rocki app on your iPhone or Android to stream music to anywhere in the house over WiFi. No bank loans necessary.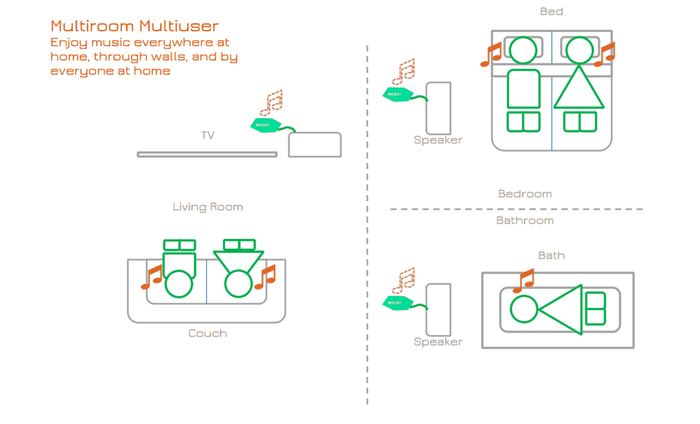 Because the unit uses a higher-bandwidth wireless standard, higher-bitrate files can be streamed from your smartphone or tablet without loss of quality. The Rocki takes its commands from an app, so if you'd like to hand off music-playing duties at your next party, a friend with the app installed can take over.
Setup is really that simple. Because much of the processing load is handled by the app, the device itself is very simple. It's about as "plug-and-play" as you get. The unit can even handle streaming services, though so far only Spotify and Deezer are on board. Still, that's a great start.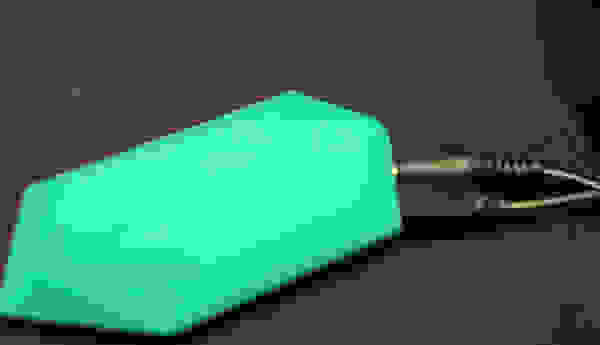 I had a chance to see one in action, and swapping speakers with the app was easy and intuitive. Additionally, the physical design of the unit is extremely polished. Though the angular, brightly-colored Rocki looks ready for primetime as a fashionable item, its creators made sure it efficiently uses its space—even going so far as to make sure it could fit through most mail slots when it's delivered to buyers.
If you missed out on the Kickstarter campaign, you'll have to wait until late February to get one, but you can pre-order yours for $49 per unit.