Headphones
Poweramp App Review
Phone can't FLAC? Poweramp can.
Credit:
So, you've made the switch to a brand spankin' new Android phone, but you want to take your library on the go. Only problem? Play Music doesn't support your FLAC, ALAC, OGG or other file formats that you've become addicted to at home. Solution: Poweramp. The alternative music player unlocks a whole new world for mobile audiophiles, including a 10 band equalizer, greatly expanded file support, and a somewhat customizable interface.
What works well on Poweramp
The interface is somewhat similar to the stock music app, but it unlocks several new features for advanced playback that should meet just about any need you might have on your phone or tablet. For example, instead of just using a long, nested set of commands, you can give quick commands like swiping to navigate playlists quickly.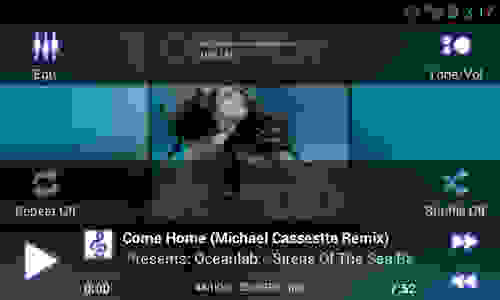 Oh how wonderful the file support is. While listening to FLAC files on your mobile device is a little silly when you think about it (as most phones don't have a good digital to analog converter chip), being able to equalize your music while listening on the go is fantastic if your music tastes vary. If you have great headphones to match, this is a fantastic way to bring out the best in your music when you're on the go. As another plus, this app doesn't seem to chew through as much battery as other music players do.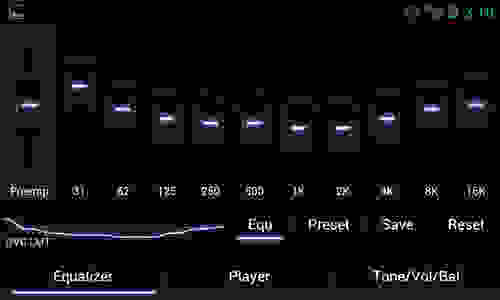 What doesn't work so well on Poweramp
As previously mentioned, the use of Poweramp is limited by your hardware as it is with any audio setup. Even beyond that, there are a number of annoyances that come with downloading and using this application. For starters, if you want to use the app beyond the trial period, you first have to unlock the full version for $4.99. Additionally, because of how fragmented the Android universe is, you'll have to do a bit of research to see if your phone can make the most of this app.
Worth the download?
If you want to milk a better audio experience out of your mobile device and don't want to carry around all sorts of unnecessary clutter like external amps in your pocket, this app is a good way to start consolidating your devices into one unit. While it can't actually give you the performance bump an amp or good DAC can, it unlocks a wide range of file formats for you to enjoy at a (relatively) low price. If you have an Android phone and want to experiment with its audio, Poweramp is the most popular audio app in the Play Store for a reason.
Up next