Headphones
Samsung Pumps Up Its Home Audio
Bother the neighbors with this loud lineup.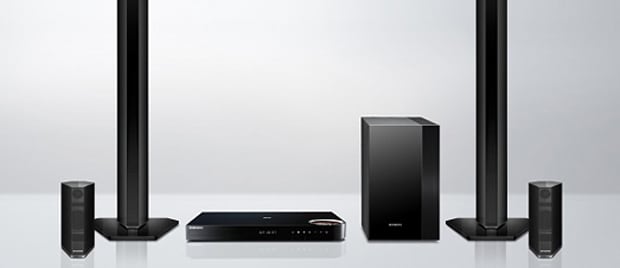 Credit:
Now that 2014 International CES is underway, Samsung has pulled back the curtain on new home theater and personal audio products. Though Samsung has been in the home theater game for a long time, it's certainly making a splash this year with the announcement of four new audio products.
In addition to its entry-level M5 speaker for their Shape multi-room audio system, Samsung is also showing off a soundbar, the MX-HS8500 GIGA sound system, and a fully decked-out HT-H7730WM Blu-ray Home Entertainment System.
Though it's an entry-level speaker, the M5 is a clutch addition to Samsung's Shape audio system. Usable alone or with other Samsung products, this announcement means you can use Samsung's Wireless Audio Multiroom Hub in tandem with other speakers for a customized audio setup. If you want to pair with your phone, the M5 boasts NFC connectivity.
Need a killer audio option but don't have a lot of space? Samsung pulled the wraps off its HW-H750 Sound Bar today. Blasting listeners with 320W of power from a metallic body, this array of speakers fits in with Samsung's high-end TVs as well as the aforementioned Shape audio system—meaning it's capable of delivering audio into a room over a wireless connection.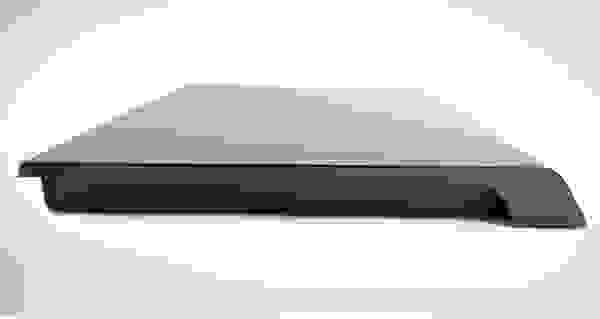 For those owning a stand-mounted television and space is at a premium, the HW-H600 Sound Stand is a mere 1.4 inches tall. However, that short stack contains a 4.2 speaker sound system that pumps out sound in multiple directions.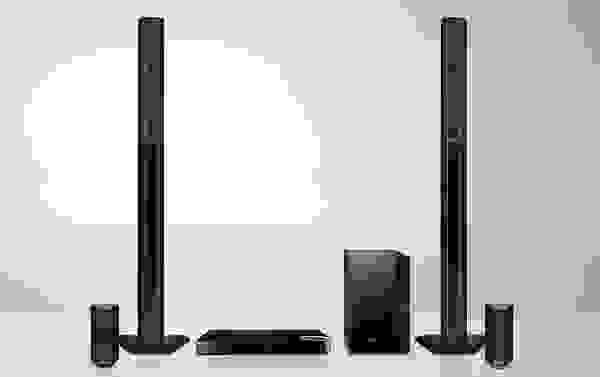 Swinging for the fences, Samsung also debuted a vacuum tube-driven home theater setup, the HT-H7730WM. A 5.1 surround system that emulates a 7.1 system with angled "tallboy" speakers, it too is compatible with the Samsung Wireless Audio Multiroom hub. Using a vacuum tube amp to deliver 1,330 watts of juice, this is a heavy hitter.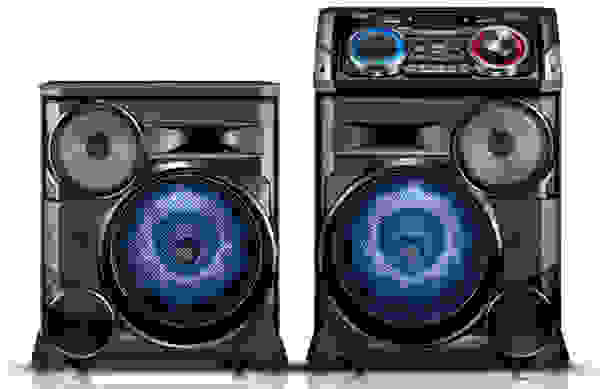 Last but not least, the MX-HS8500 GIGA is a sound system that brings the noise. Using bluetooth to pair with compatible devices, this system with 2,500 watts of juice behind its powerful speakers is designed make a party out of any venue it's wheeled to. Though there are only two speaker enclosures, they contain twin 15-inch subwoofers to rumble the joint.
---
No final dates or prices have been set yet, but all the aforementioned products are reportedly available in 2014. Be sure to follow us at CES for more news as it breaks, or follow us on twitter to get up-to-the-minute updates as 2014 International CES progresses!