Headphones
These earbuds will turn you into Legolas
Unlock your inner magical creature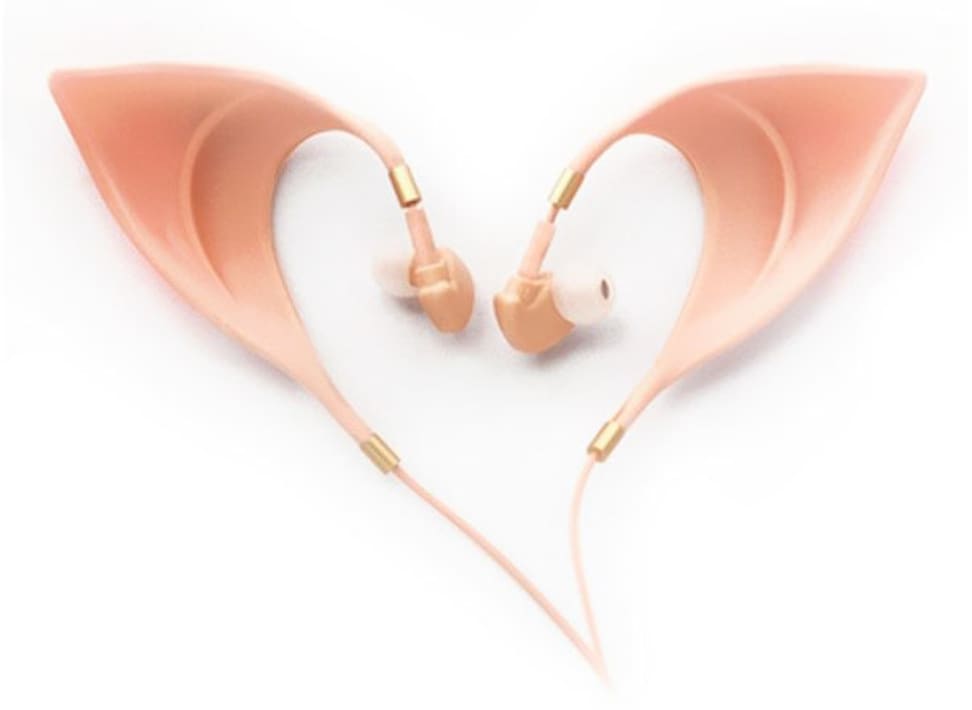 Credit: Bored Panda
Elves are cool, right? They can live for thousands of years, and their spoken language is like music to the ear. Legolas, the princely archer from the Lord of the Rings franchise, is one of the most well-known elves in popular culture. I mean, what's not to love? He's an unstoppable archer, and he can walk atop snow mounds without falling through. He also has the best head of hair I've ever seen, but that's beside the point. If you're looking to channel your inner god or goddess, well, you're in luck. These flesh colored earbuds will turn you into an elf.
The unique earbuds are attached to a pair of silicone elf ears. Just slide the pointy ears over your own, select a sticky piece of music from your electronic device, and voila! You can now groove to your favorite tune, and feel like an Elven Queen at the same time! There's no way you can listen to music in class, though. These earbuds are not discreet. You're going to make a fashion statement, whether you want to or not.
The elf earphones are available for about $14 on Taobao. They also connect to a 3.5mm jack, which is pretty standard. It's not my cup of tea, but maybe it's yours! If anything, the earbuds are an excellent stocking stuffer for a hardcore Dungeons and Dragons fan. I never knew earbuds could be so fashionable!
Related Video