Health & Fitness
9 items that prove "smart fashion" is the future
Who run the world? Girls.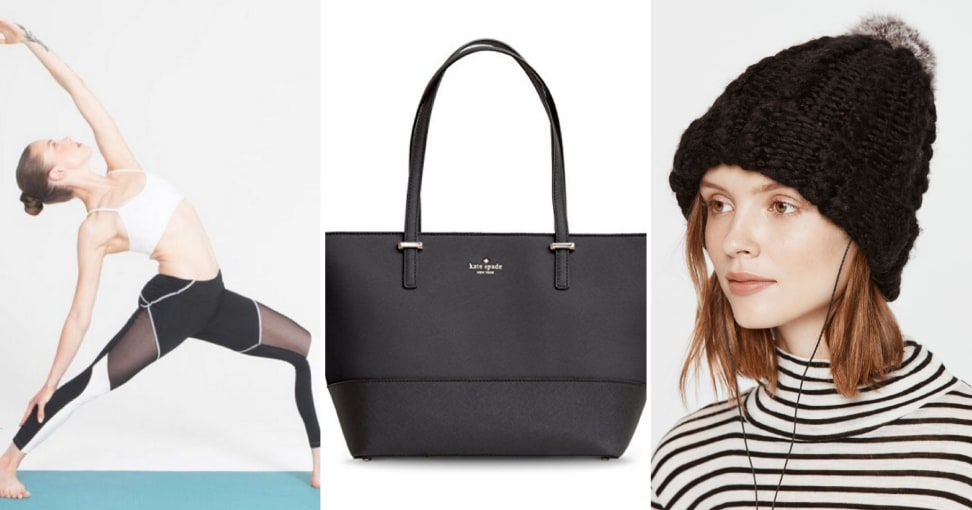 Credit: Amazon, Rebecca Minkoff, & Nadi X
These days, it seems that everything is "smart." Our cars, our kitchen gadgets, our washing machines—just about everything connects to the Internet.
What you probably don't realize, though, is that clothing and accessories are becoming connected, too. Fashion and tech are two things you might not put together, but nowadays they are starting to go hand in hand. In fact, designer Rebecca Minkoff recently announced that all of her bags will be "smart" by summer 2017. And at February's New York Fashion Week, new designer Olya Petrova Jackson debuted a high-tech jacket that has a touchscreen. Oh, and my favorite – The brand Spinali makes GPS jeans that tell you what direction to go in by vibrating in the pockets. #Future
It's about time women really started pushing smart fashion for women. The future is smart! The future is connected! The future is female! Here are 9 trendy, connected things you can buy and wear right now.
1. A Kate Spade bag that charges your phone
I've actually been waiting for a bag like this to come along, and alas, here it is, brought to the world by my girl, Kate Spade. Everpurse partnered with Kate Spade New York to create designer bags that charge iPhones on-the-go, no cord necessary. While I do not own one myself, the reviews on Amazon are decent. The point isn't to convince you to buy one, though. It's to note that the handbag game is changing. Ladies are making the things ladies love smart, because as bosses, we need smart things! Duh!
2. A fashionable keychain that secretly charges your devices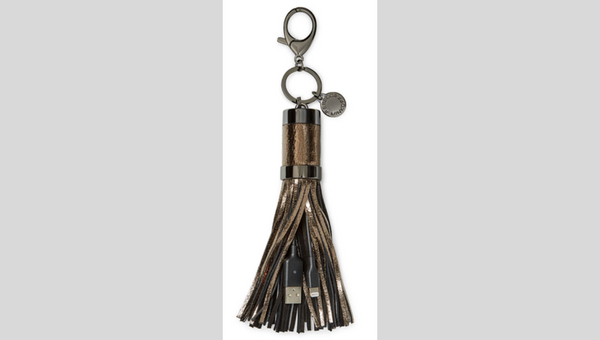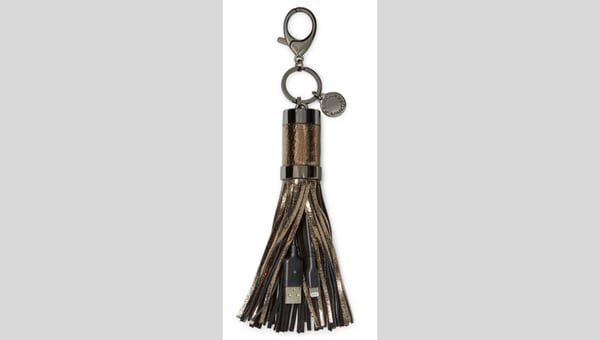 Rebecca Minkoff is one of my favorite designers because literally everything she has her name on is chic. For example: This simple keychain. Not only does it have tassels, making it more fun than any other keychain in existence, but it charges your phone up to 40%. I mean, I would buy this thing because it's a cute keychain. The fact it can charge my phone is an added bonus. Adds to cart, Goes into more debt
3. This beanie that has headphones built into it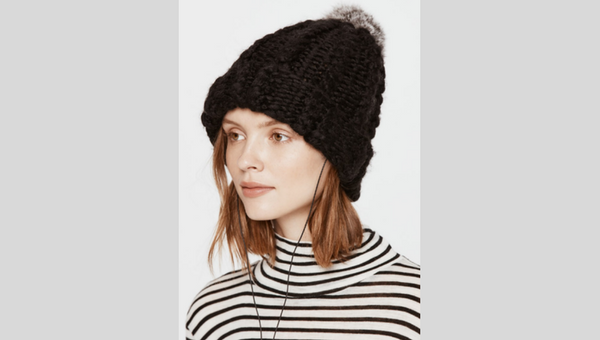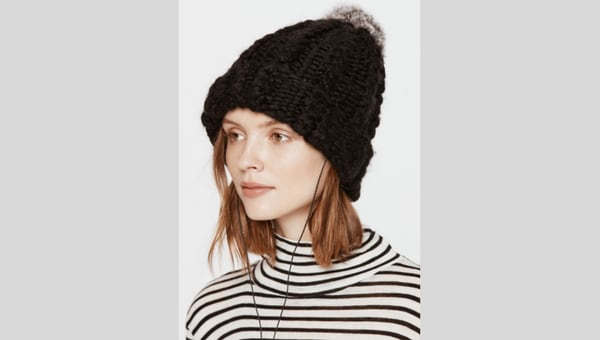 Rebecca Minkoff is at it again, which is no surprise, seeing as she's an advocate for smart fashion. This beanie with built-in headphones is genius because who enjoys fidgeting around with their headphones to make them comfortable while wearing a hat over them? No one. Problem solved.
4. A light for your handbag with an automatic sensor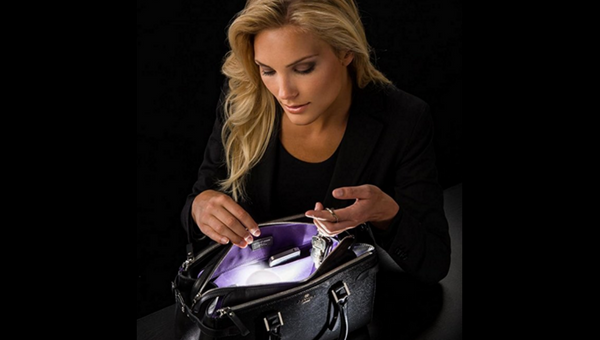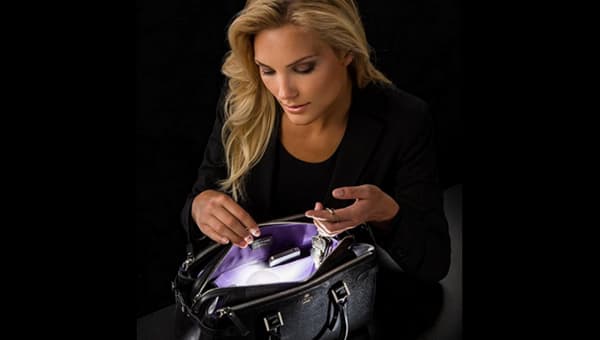 If you're anything like me, you have a handbag so big and full, you can never find anything in it. Same goes for my dresser and desk drawers. There's a solution to being a hot disorganized mess, though, and it's this little light! All you have to do is place it in your bag (or somewhere else) and it will automatically turn on when you put your hand inside. With this light, you'll always have a good look at what you're looking for, meaning you might not lose your keys as often.
5. Smart leggings that measure your shape and help you buy perfect-fitting jeans
Likeaglove are leggings with built-in sensors that measure your shape in seconds. You can then connect to their app and see what brand of jeans would fit you best. This is basically a fitting room revolution. No more trying on a bunch of jeans to be disappointed when nothing fits right. Now, you'll know right off the bat what will work or not. Likeaglove works with tons of popular designers, too, including Lucky Brand, Old Navy, 7 For All Mankind, Paige, AG, and more. (AG just so happens to be my personal favorite, if you were wondering!)
6. A smart bra that monitors your heart rate
The OMbra is a smart bra made by women for women. It tracks your heart rate and breathing and comes with a wearable to track your steps that clips on to the bra. All of this information is sent to the app, which gives you personalized coaching to become a better runner. The company's website says the bras were made with "patent-pending technology" to provide people with a comfortable fit as they exercise. Check out their Instagram to see women using the smart bra in action!
7. Smart yoga pants that vibrate to let you know how to correct your form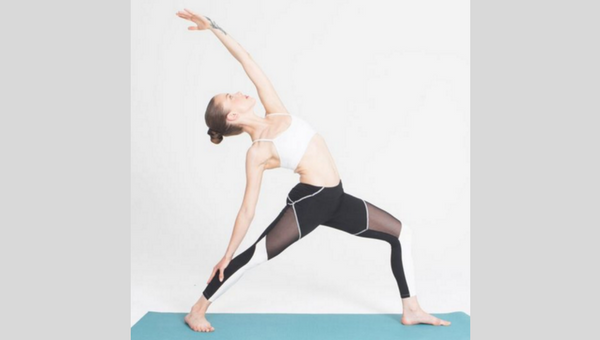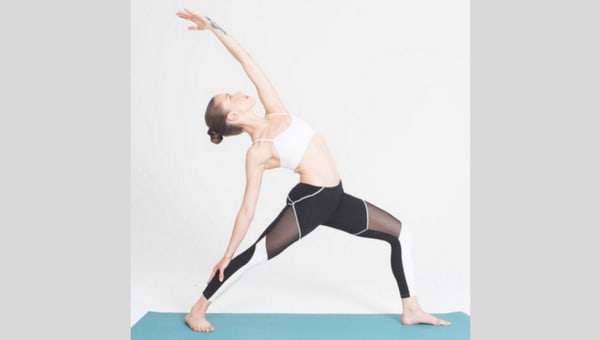 Okay, if these yoga pants actually work, I would be the happiest person ever. Nadi X is a line of yoga pants that correct your form. They actually vibrate when your form isn't right! I take barre class a few times a week, and during class, I am always in a constant panic that my form is wrong. If my yoga pants could put me in the right position before the teacher got a chance to fix me, that would be a game-change. Here's to hoping Lululemon will make smart clothes soon, too! Or not! I need to stop spending money! (But in the future.)
8. A pretty bracelet that can connect to your iPhone and provides up to a 50% charge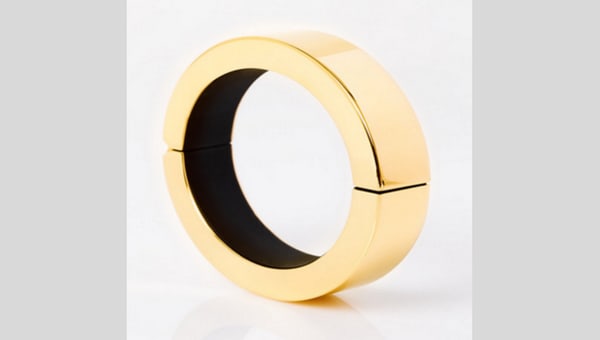 The QBracelet is a trendy bracelet that moonlights as a very convenient external phone charger. I would totally spend the $150 on this instead of carrying my big, bulky external charging device around. It says it weighs less than a watch. Hmm, shall I buy one? No! Stop buying things!
9. A Mood sweater from Sensoree
Yes, you read that right. This is a MOOD SWEATER. Kind of like the mood ring you wore in the '70s or '90s, depending on your age. It's been a long time since my jewelry told me I was in a bad mood in 1997, but now 20 years later, I can supposedly buy a sweater to fill me in on just how annoyed I am with the world. Classic. I have a feeling the LED-lit cowl neck on my mood sweater would always be black, like my soul, which is fine because 89% of the time, I'm wearing black anyway.
Just so you all know, I wrote this article while listening solely to Beyonce. #GirlPower