Health & Fitness
Hands-On With the AmpStrip Fitness Tracker
This small, silicone activity tracker sticks directly to your body.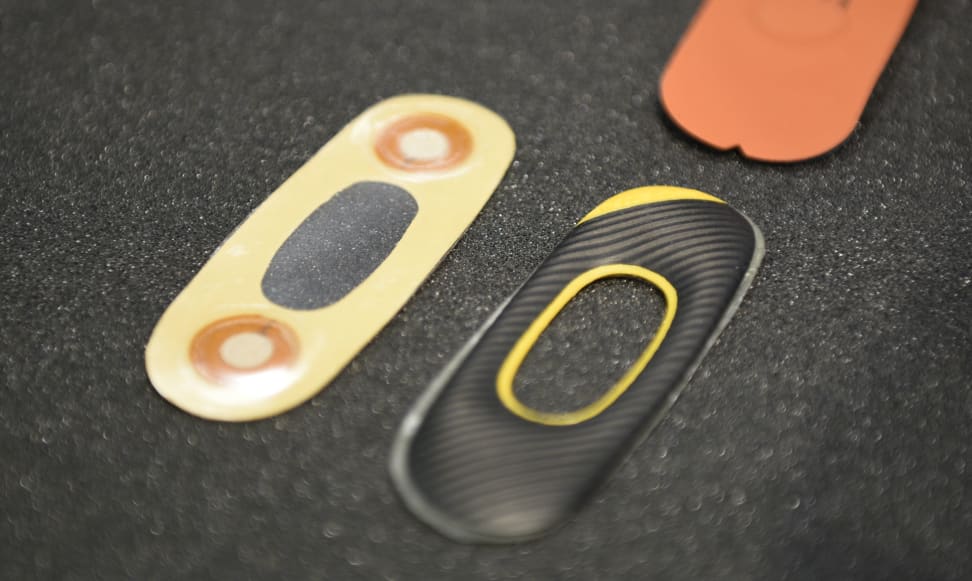 Credit:
Where most fitness trackers and wearable devices require users to wear a band around their wrist, the FitLinxx AmpStrip goes in a whole new direction: It sticks directly to your body.
That means it provides a constant stream of data, no matter what you're doing. Add in a waterproof, silicone cover and you can wear it virtually anywhere, no matter what the sport. You can even take it swimming.
We recently had a chance to look at the AmpStrip up close, and while the jury's still out on how well this thing works, it certainly looks promising.
Design & Usability
Set in and forget it
The AmpStrip is a two-part system roughly the size of an adhesive bandage. It features a medical-grade, bio-compatable and hypoallergenic silicone shell with a rechargeable battery built in. It also includes a disposable sensor strip that the company says lasts between three and seven days, depending on use.
It's meant to be worn directly on your chest, just below your heart. It uses three sensors—a single lead ECG monitor, a three-axis accelerometer, and a thermal sensor to measure skin temperature—to keep track of how you are doing throughout your workout.
It's flexible and light and because it's designed for intense physical activity. In case you're wondering how well a "stick-on" wearable computer will cling to your skin as you sweat, swim, and move about, company reps assured us the AmpStrip is packed with a "robust adhesive."
The AmpStrip can store a day's worth of data, and then send it all to your iPhone or Android device via Bluetooth, allowing you to compile and track your data any time.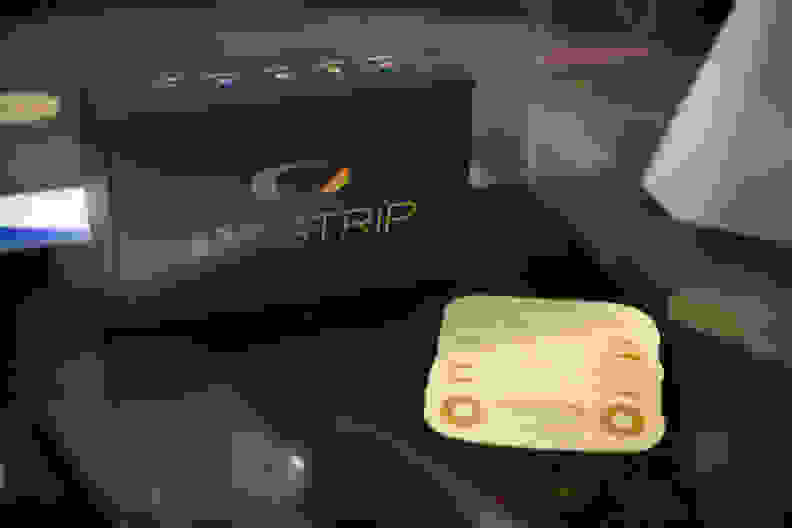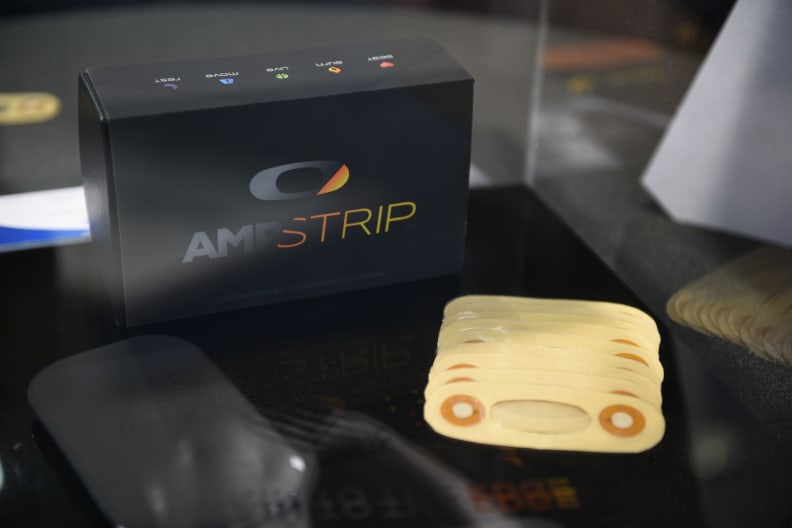 Features
Always on, always on you
Because it's stuck to your body, you'll never have to worry about turning the AmpStrip on or off, and it will continue to record important data even when you're not active. For example, it can measure your heart rate as soon as you wake up in the morning, which is an ideal time to check as it indicates your resting pulse.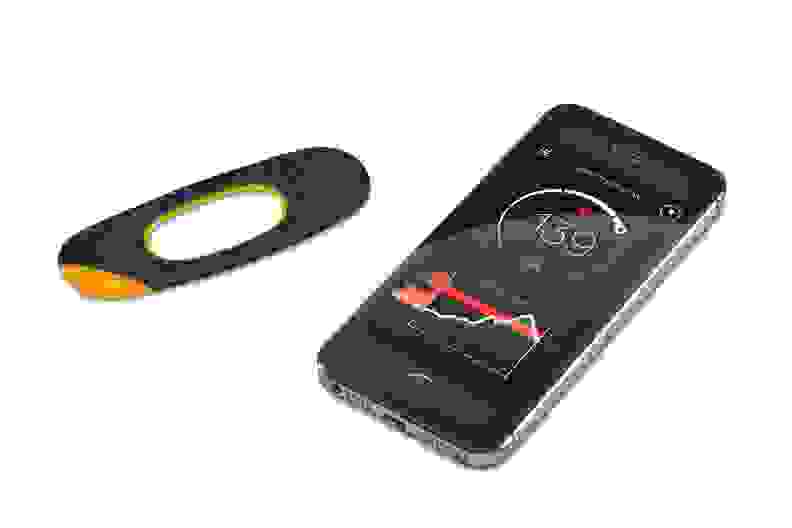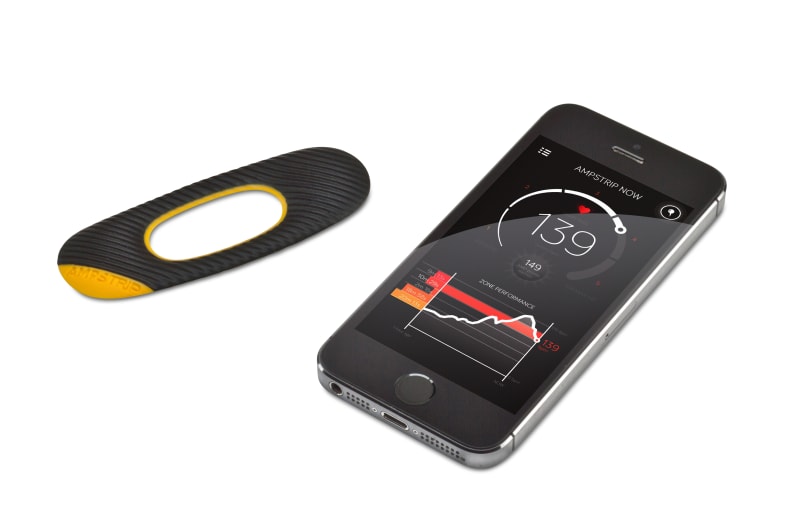 According to the company, the AmpStrip knows when you're sleeping because of the accelerometer and skin temperature sensor. In the same way, you also don't have to tell the AmpStrip when you finish a workout—it will determine that on it's own. When it needs to be recharged, all you need to do is place it on the wireless charging mat and wait for that battery to fill up.
On the app, the AmpStrip stores information on your heart rate, resting heart rate, heart rate variability, and your heart rate zone. It will also tell you how many calories you've burned and how many steps you've taken.
There are three different screens on the app. The "Now" screen provides a snapshot of the last hour for a realtime look at your workout. The "Today" screen captures the entire day's data at once, including an all-day heart rate graph and an activity trace. Finally, the "Trends" screen gives you long-term averages of your exercise habits and activities.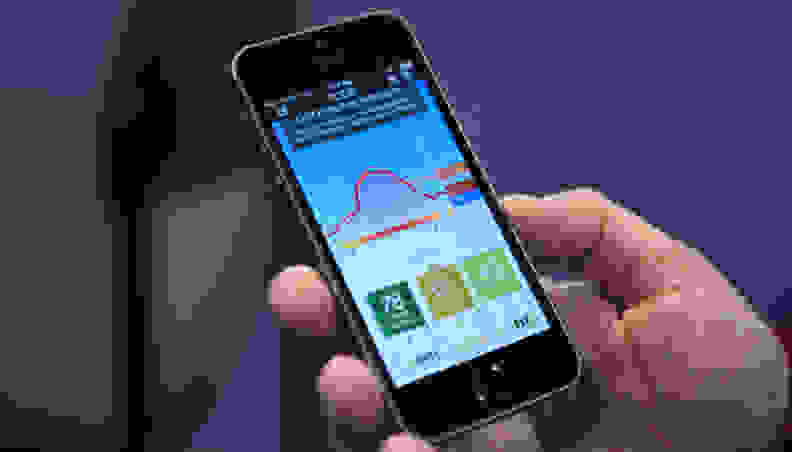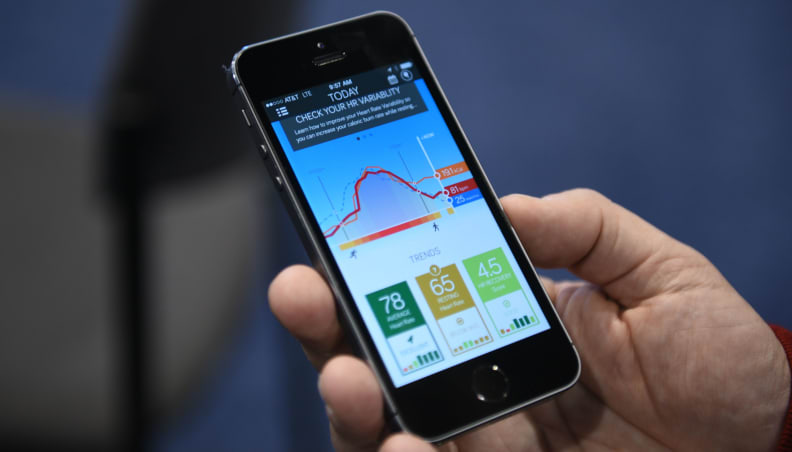 Conclusion
A nice alternative to the traditional tracker
The AmpStrip is currently available for pre-order on Indiegogo, and is expected to begin shipping in November. FitLinxx hopes to make the system publicly available this summer. The AmpStrip itself is set to cost $149 for the silicone strip and 30 sensors. After that, replacement sensors are available in boxes of 30 for $30.
That's pretty decent for what the AmpStrip purports to accomplish. Not to mention, the system offers an alternative fitness tracker for people who either don't like the idea of wearing wristbands, or simply can't because they do most of their exercise in the pool. The company also has plans to expand its feature lineup, including options for sleep monitoring and stress tracking.
For now, though, it's simply a small, discreet tracker that you can wear without worrying whether it works with your outfit. That said, a full review of its technical performance will have to wait until we get one in our labs.
Related Video