Health & Fitness
These Smart Glasses Know When You Need A Nap
You may be able to fool your mom, but not Jins Meme.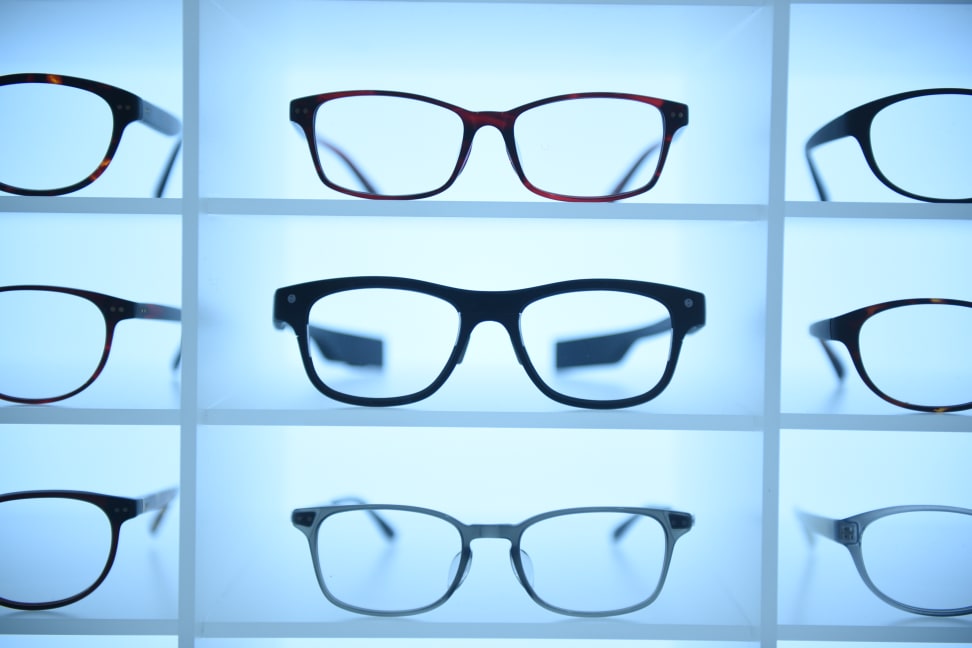 Credit: Reviewed.com / Kyle Looney
From heart sensors to concussion trackers, wearable tech has thus far favored fitness and health gurus. You can use these gadgets to tell how far you've run, how hard you've trained, and how many calories you've burned. But can they tell you how tired you are?
If the eyes are the window to the soul, then Japanese eyewear manufacturer Jins know more about you than you do. Its Jins Meme smart glasses use bio-sensing technology to detect tiny changes in eye and head movement. This information is displayed on a companion app so you can monitor your fatigue and level of attention—a factor that could prove critical for long-distance drives, all-nighters, and just work in general.
You may be able to tell how tired or focused you are by simply using your brain, but the idea behind these smart glasses is to provide a more accurate assessment of your level of focus—if that's something you (or an employer!) are interested in. The third-party research potential is also pretty compelling.
Design
We recently had a chance to check out the Jins Meme glasses and were impressed by the attention given to style. The demo frames were available in classic black with a medium thickness. When they become available in the U.S. later this year, consumers will be able to customize pairs to fit their style and head.
The glasses have a six-axis sensor along both earpieces, as well as EOG electrodes in the base of the glass frame, the nose bridge, and the nose pads, all of which detect blinks and eye movement in eight directions. Jins says that the head is an ideal place to measure axis balance on the human body, as it sits at its center.
Despite all this tech, the glasses are actually pretty light and slim. It's sort of hard to tell that they're even smart glasses—a point that seems to have been lost on Google Glass.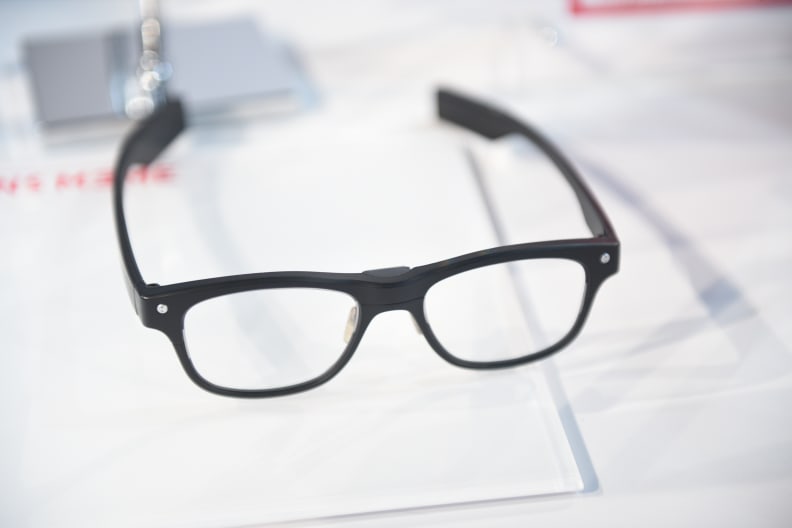 ×
Jins Meme
Features
The information gathered by the sensors seemed detailed and accurate. With the free smartphone app, I was able to tell exactly how tired I was, despite trying to fool it with wide open eyes and a chipper demeanor. The answer was: very tired.
Jins has opened up its API to third-party developers.
This kind of information has interesting applications. One could easily see how long distance drivers—truck drivers, in particular—could benefit from a system that lets them know when they need to get off the road. In research settings, scientists could more accurately gather data on sleeping patterns, and, more alarmingly, marketing professionals could learn when their ads are putting viewers to sleep.
Jins hasn't actually developed any of these applications yet; the official Jins Meme app can only measure how sleepy or focused you are. However, the company has opened up its API to allow third-party developers to make their own programs that digest and interpret data in innovative ways. They're even sponsoring a contest to find the coolest uses for their product.
Nifty but Niche
The Jins Meme glasses are cool bit of technology—an innovative, if narrowly focused, rethinking of the smart glasses concept. While we don't know exactly how accurate the collected data collect is, it will be interesting to see what kind of functionality third-party developers will come up with.
The Jins Meme will be released some time this year at Jins' San Francisco store, and online. Hopefully they will come in tortoiseshell.
Related Video