Health & Fitness
Sony's SmartEyeglass Attach! Makes Any Eyewear Smart
Watch out Google Glass, you've got some competition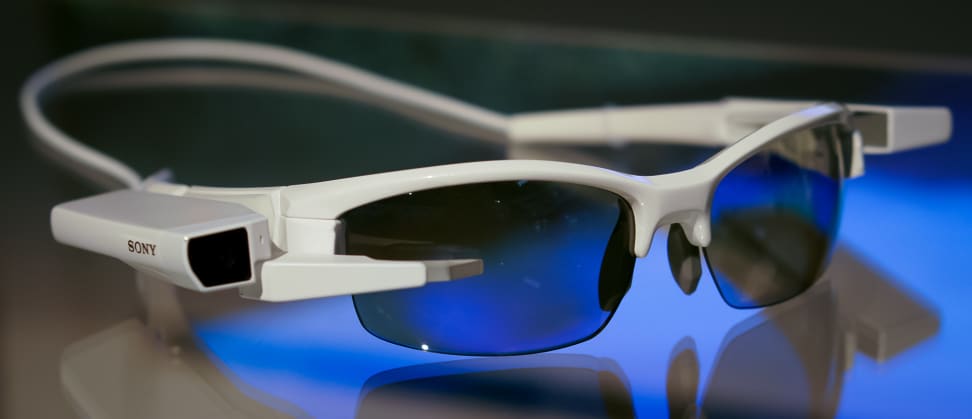 Credit:
Tucked in the back of an already impressive showroom, Sony exhibited a prototype for their SmartEyeglass Attach!, a clip-on smart glasses attachment to rival Google Glass. While it's not yet ready for production, this will be one to watch as smart wearables become more and more popular.
Design & Usability
Lightweight and compact, with an OLED microdisplay
The prototypes were plastic, but nothing about them seemed flimsy. The glasses frame and module were made from the same material, and they felt ready to take a beating.
Even though there was a module attached to the side of the glasses, I hardly noticed any substantial weight on the bridge of my nose or ears. Sony's available specs back this up with numbers: The display arm weighs approximately 22 grams while the secondary arm comes in at 18 grams, for a total of 40 grams of weight.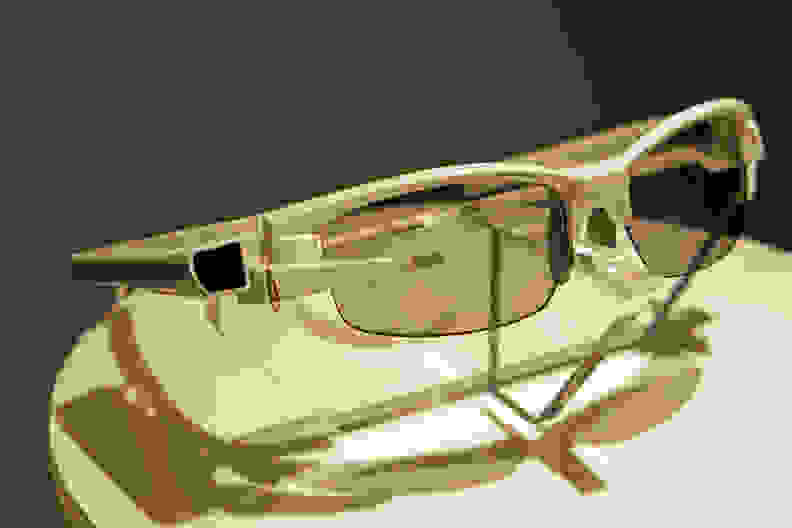 One of the most impressive features, and namesake, of the SmartEyeglass Attach is its ability to clip onto any existing eyewear and bring smart functionality with it. There won't be any need to buy particular frames that are designed to Sony's specifications. Instead, you can use the reading glasses, sunglasses, or even ski goggles you already own.
Features
Enhancing your outdoor activities with smart data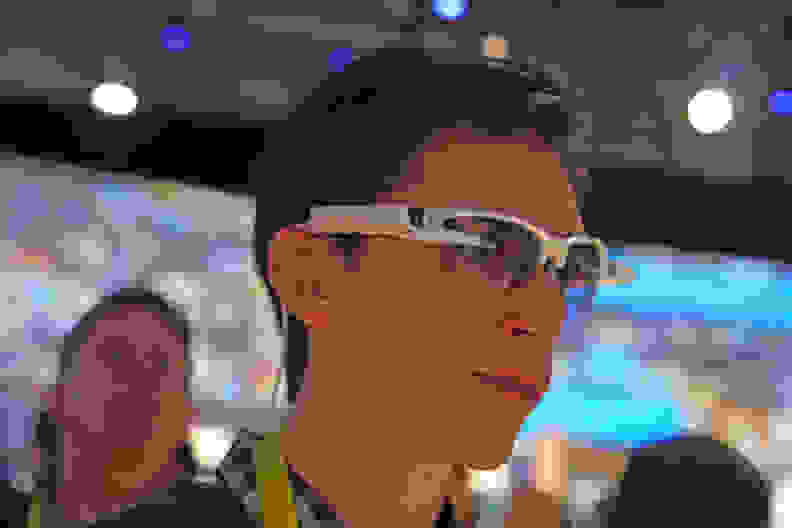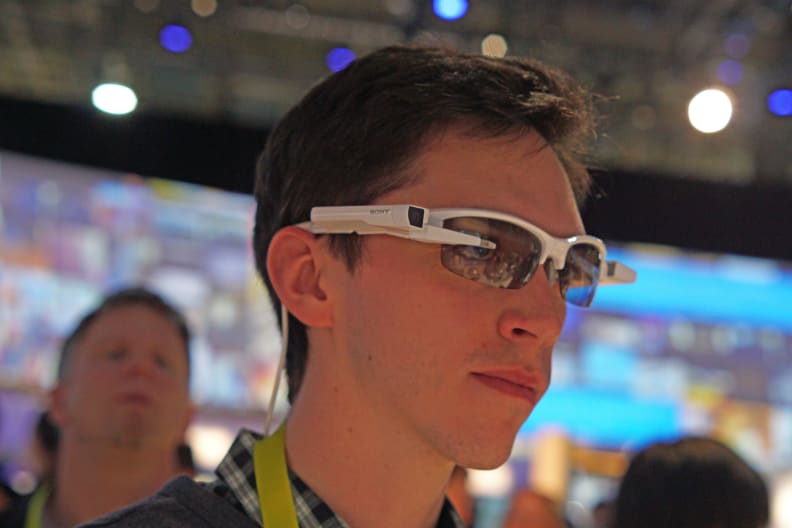 When you put on the SmartEyeglass Attach you'll see a microdisplay in the corner of your field of vision. The screen is a high-resolution color OLED that's only 0.23 inches across diagonally. It's large enough to convey all the information clearly, but small enough to ignore without distraction. At Sony's booth the eyeglasses displayed pre-rendered information that synced with a video playing in front of the display.
The video showed off potential applications during outdoor activities. Runners or bikers, for example, could display a map on the OLED screen with a highlighted route, speedometer, and progress indicator.
Another video demo showed off the functionality of the Attach when paired with other Sony gadgets, like the tennis racket sensor. Once paired, the eyeglasses are able to display the information that would normally go to your smartphone, like visualizations of your stroke or facts about individual volleys.
Conclusion
The SmartEyeglass Attach! is an impressive proof of concept
While the SmartEyeglass Attach won't have the breadth of features offered by other smart glasses, like Google Glass, Sony's model is still in development and seems like it could easily be expanded to include more functionality.
Unfortunately there's no pricing or potential release window information available for this prototype. But what was shown at CES is an impressive proof of concept, and we can't wait to see the final product.