Health & Fitness
Forget Steps, This Wearable Wants to Fix How You Walk
Posture and balance trump steps in this fitness tracker.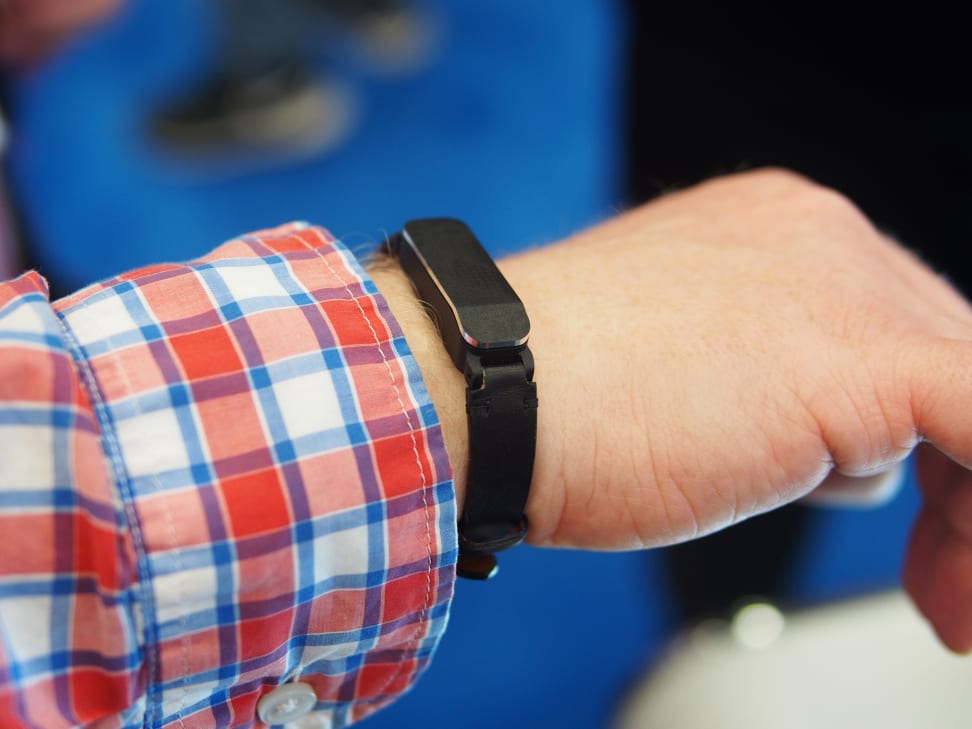 Credit: Reviewed.com / Ben Keough
The world of wearable tech is still quite young, meaning there are a lot of silly products out there. With all these fitness bands and activity trackers, it's just sort of hard to find things that are truly novel and unique. Recently, though, we discovered the Arki, a fitness tracker that doesn't focus on steps and calories. Instead, it focuses on walking.
That's right, walking. And we don't mean the distance you've walked, but the actual quality of your walk based on posture and balance. Arki looks at these metrics using your arm swing and other factors to teach you how to walk better and improve both of these qualities.
Unlike your plastic, bulky looking Fitbits and Jawbones, the Arki is made of metal.
It sounds strange, but the idea resonated with a lot of backers on Kickstarter, allowing Arki's creators at Zikto to eclipse their $100,000 goal and raise over $164,000. Now the company is getting ready to ship its first batch of Arki bands to backers.
And when you see the Arki's other features, you quickly realize why it has so much appeal. Aside from improving your walk, the band offers the typical fitness tracker metrics (steps, calories, sleep tracking), as well as biometric authentication for your personal devices using your unique walking pattern.
But perhaps one of the strongest draws of the Arki is its design. Unlike your plastic, bulky looking Fitbits and Jawbones, the Arki is made of metal and can be accessorized with a leather strap. Even though it's clearly not a watch, it won't look alien on your wrist.
Despite its sleek metal appearance, the Arki is still comfortable to wear and can be ordered with up to three different types of straps—rubber, six different types of leather, and Moree WISH bracelets—for added comfort and style. This offers the convenience of a more comfortable rubber strap for your workout, and a leather strap for work.
As far as hardware goes, the Arki has an accelerometer and gyroscope for tracking your movement, a proximity sensor, a vibration motor for haptic feedback, a hidden LED display, waterproofing, and a 5-day battery life. It then uses Bluetooth Low Energy to connect to your smartphone and sync with its companion app.
While Arki does not have a ton of sensors, it is able to pick up a bunch of personal measurements about you to improve your posture and balance. It can detect your arm swing speed, rotation angle, the difference between left and right arm swings, and even "transferred vibration" from your steps.
Suffice it to say, when it detects you walking with your hands in your pockets, hunching your back, or even looking at your smartphone, it will vibrate to tell you to correct your walk. As for tracking balance, you will have to go back and forth between wrists to measure this metric, but it's not a lot to ask for if you want to improve your health.
Arki could easily make many of your passwords irrelevant.
The biometric authentication feature of Arki will be interesting to watch. We weren't able to try it out, but if implemented properly or integrated with services like 1Password, it could easily make many of your passwords irrelevant.
The company also claims it will offer integration with smart thermostats like the Nest, lowering your home's temperature once you fall asleep. But the feature is yet to be unveiled.
Arki has a lot of potential as a fitness tracker. With the arrival of the Apple Watch and Android Wear smartwatches, fitness trackers are going to have to start offering more in terms of both features and design. And so far, Arki looks set to deliver on all of these fronts.
Related Video