Health & Fitness
Sony's SmartWatch 3 Looks Sleek in Stainless Steel
Tech giant takes a run at fitness with new wearable prototypes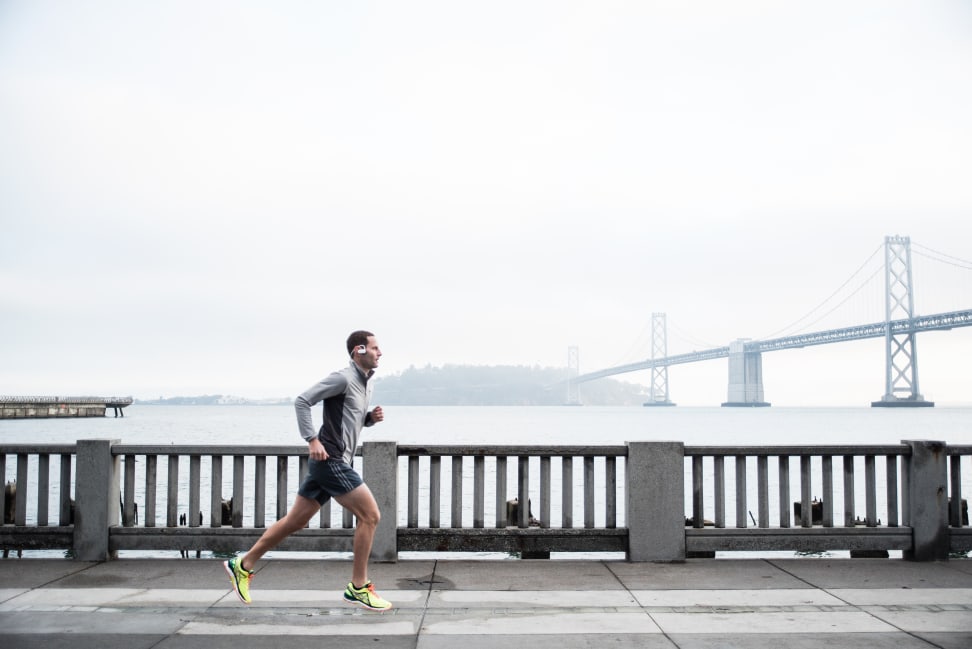 Credit: Sony Electronics
We checked out Sony's SmartWatch 3 in Berlin last September, and one of our few gripes about the waterproof Android wear device was its plasticky finish. Now, just a few months later, Sony has announced a new stainless steel edition at CES 2015.
It's a big aesthetic improvement over the earlier glossy white and black finishes, making the SmartWatch 3 much more attractive as a daily driver. Better still, Sony also unveiled a new SmartWatch 3 holder, which lets users to customize the watch with any standard 24mm watch strap. It's expected to be available early in 2015.
"Also," noted Sony president of electronics Mike Fasulo at Monday's press event, "Smartwatch 3 is the only Android watch with built-in GPS."
So there's that.
---
---
Alongside the new watch finish, Sony also showed off a waterproof headset prototype equipped with a bevy of sensors.
Called the Smart B-Trainer, it's designed to optimize performance for runners while providing real-time insights. The current design features built-in memory and will provide voice coaching as well as music playback. It will even function as your personal DJ and suggest the most suitable soundtrack to accompany your run.
There's no word on availability or pricing, but fitness fanatics should probably keep their eyes peeled.
The Smart B-Trainer features built-in memory and will provide voice coaching as well as music playback.
In more tangible news, Sony announced a bevy of new partners for its Lifelog smartphone app. If you're not familiar, it's a holistic quantified self app that lets users to track every aspect of their lives, set goals, and review where they've been and what they've done—all through their Android phone.
The new link-ups include IFTTT, Habit Monster, and Withings Smart Body Analyzer, which should greatly enhance Lifelog's existing suite of metrics.
"Our approach to smart, wearable technology is based on the fundamentals of building depth and variety in user experiences, and providing choice with beautiful, functional products," said Kaz Tajima, senior VP and head of UX Creative Design and Planning at Sony Mobile, in a press release.