Home & Garden
10 Amazon Prime Day deals you didn't know you needed
Prime Day is a clear sign that you need all of the things.
Credit: Amazon
Unless you live under a rock (shoutout to Patrick Star), you probably know about Amazon Prime Day. It's Amazon's day of deals exclusive to Prime members only—and it's happening now. If you don't have an Amazon Prime membership, today is the day you should consider getting one. Other than having access to all the deals, there are tons of other benefits, including free 2-day shipping which is a game-changer.
While there are definitely some awful deals out there, there are a decent amount of products we love on sale for a great price. While most of our editors have been updating our list of the best deals all day, I browsed around for things you might not know you needed and guess what I found? A bunch of things I personally didn't know I needed. That could mean trouble for my bank account, but oh well.
Here are 10 things you might not know you needed that are on sale today for Amazon Prime Day. Happy shopping.
---
1. This hair brush that moonlights as a detangler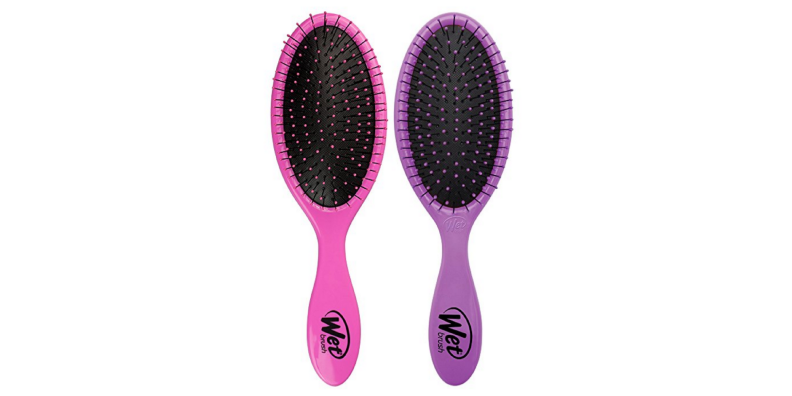 I used to subscribe to the POPSUGAR Must Have Box and got a bunch of trendy swag delivered to my apartment every month. One month, I received the gift of the Wet Brush Detangler Hair Brush and I haven't used another hair brush since. This pack of 2 is 30% off today, and I personally recommend it.
Buy now: Wet Brush 2 Piece Original Detangler Hair Brush—$11.20 (30% off)
2. An aromatherapy diffuser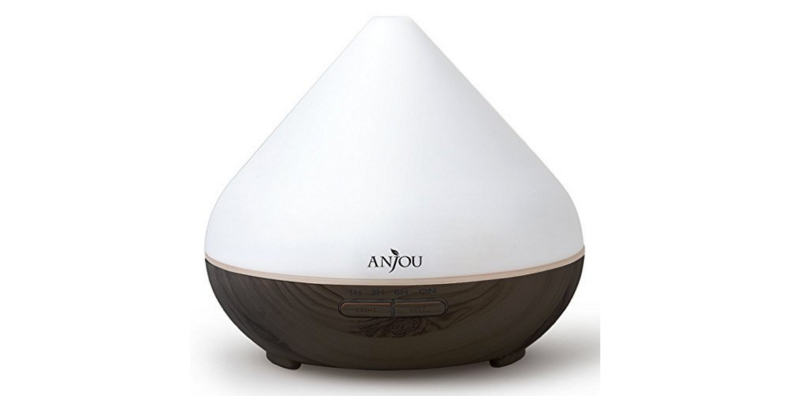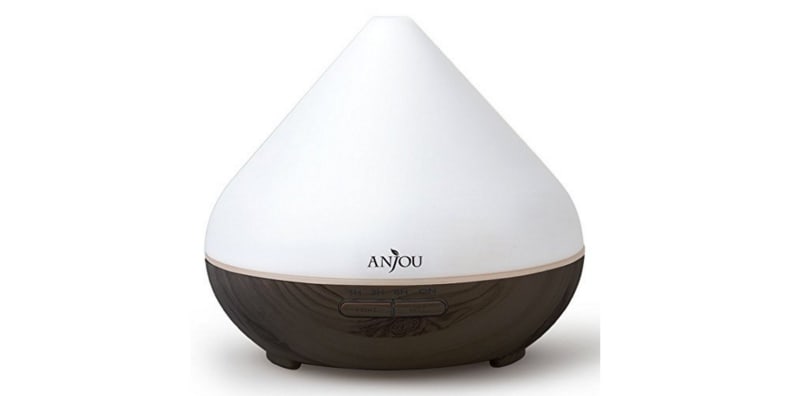 Fill your home with soothing smells for a bargain. This oil diffuser already sold out in one of the two colors, so get it while the deal is hot.
Buy now: Essential Oil Diffuser Anjou Aromatherapy Diffuser—$29.99 (30% off)
3. An inflatable float cooler for your summer beverage needs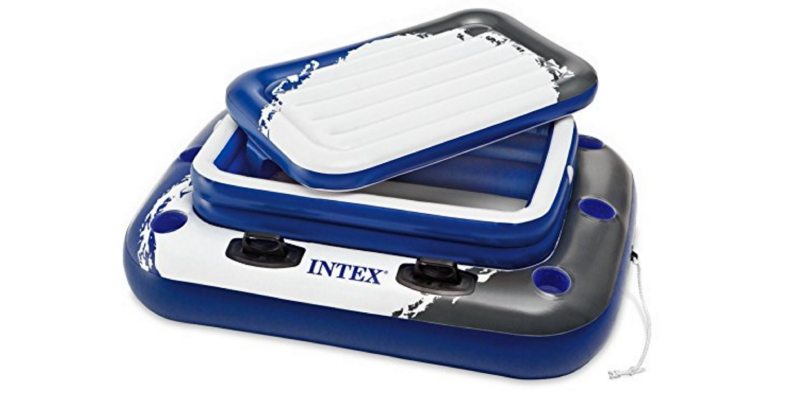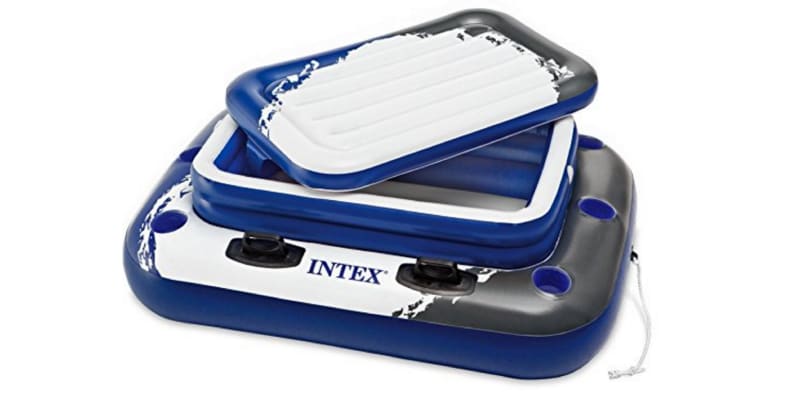 Whether you have a pool or you enjoy floating in lakes or the ocean, this cooler will solve the problem that is getting out of the water to get a drink. You can have your drinks chilling (literally) with you in the water. Game-changer.
Buy now: Intex Mega Chill II Float Cooler—$14.99 (36% off)
4. Socks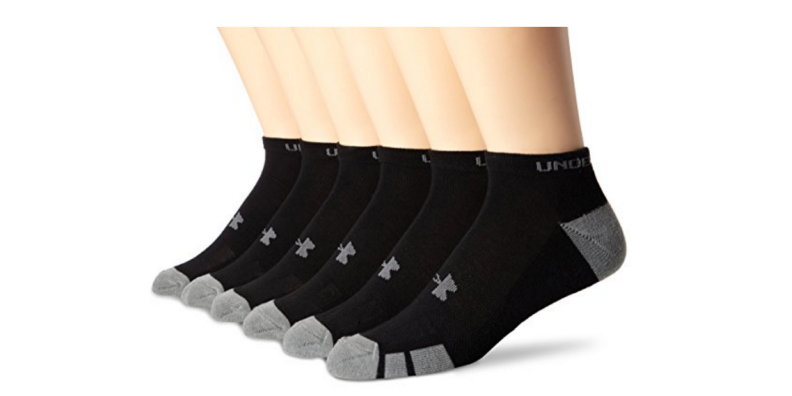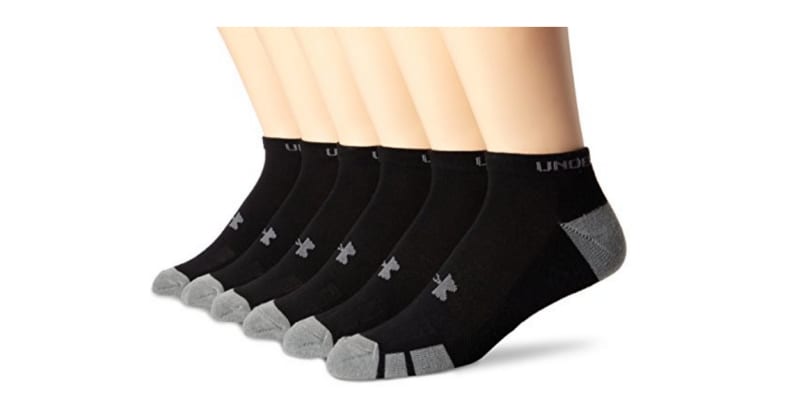 Socks are one of those items (like hair elastics and pens) that I'm pretty sure somehow always end up vanishing into thin air. Where do they all go?! No one knows. Socks are a necessity and they always go missing, so why not get them while they're on sale?
Buy now: Under Armour Men's Resistor No-Show Socks—$8.37 (62% off)
5. A dinosaur pasta server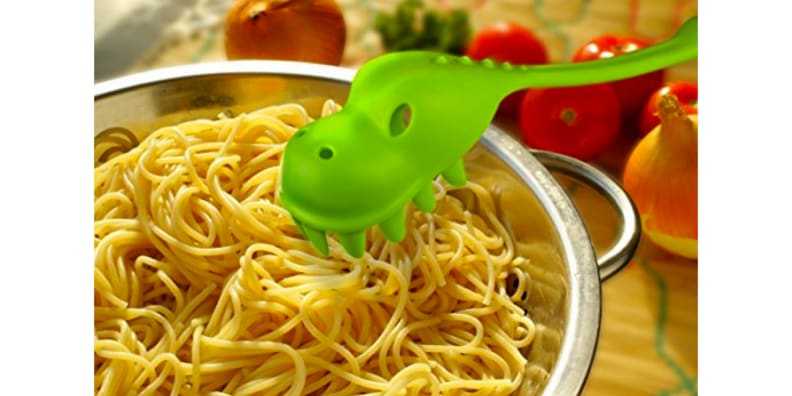 This is not a joke. This pasta server is real. And it's on sale. This is a no-brainer, my friends.
Buy now: Fred PASTASAURUS Pasta Server—$10.38 (20% off)
6. This best-selling Aquaphor healing ointment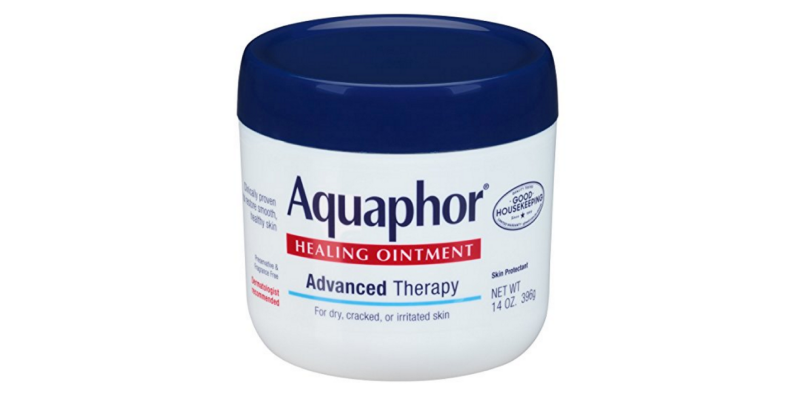 It's the #1 dermatologist recommended product for dry, cracked skin, chapped lips, cracked cuticles and dry feet and heels. Even if you own it, now is the time to stock up on more. You can't go wrong when a best-seller is over 50% off, right?
Buy now: Aquaphor Advanced Therapy Healing Ointment Skin Protectant—$7.06 (58% off)
7. A party game that isn't Cards Against Humanity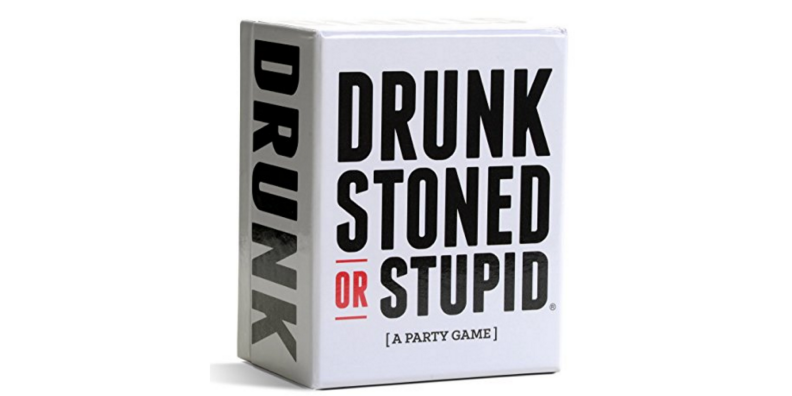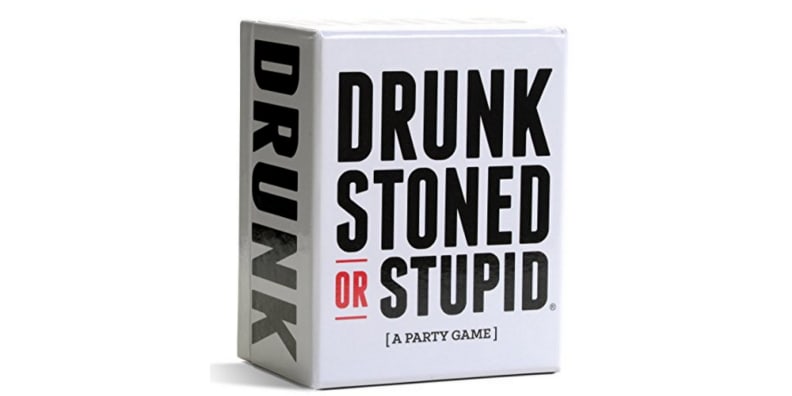 This game called Drunk Stoned or Stupid (A Party Game) intrigued me to the point where I might actually buy it. If you're sick of Cards of Humanity, this could be your next party favorite. Who knows, but for under $15 it can't hurt to give it a shot.
Buy at 4 p.m.: Drunk Stoned or Stupid (A Party Game)—$12.65 (21% off)
8. A nested 9-piece set of mixing bowls, measuring cups, and colander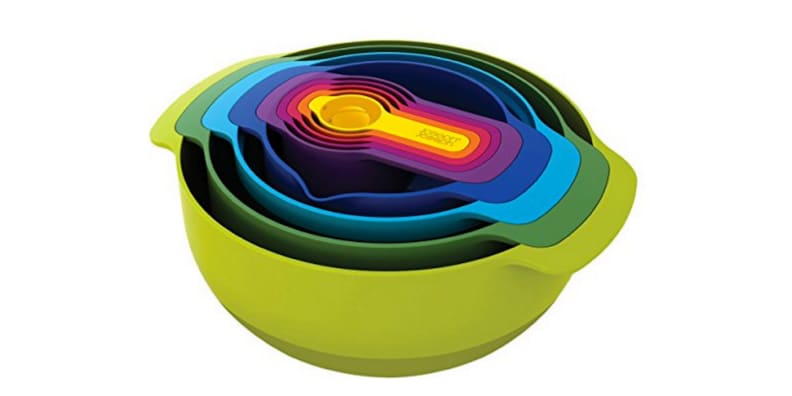 Not only is this set pretty and organized, it's got all of the kitchen basics you need in your life. Perfect for small kitchens, you can't go wrong with multi-colored tools.
Buy now: 9-Piece Plastic Compact Nesting Food Prep Set—$30.43 (20% off)
9. A microwave cleaner that resembles an erupting volcano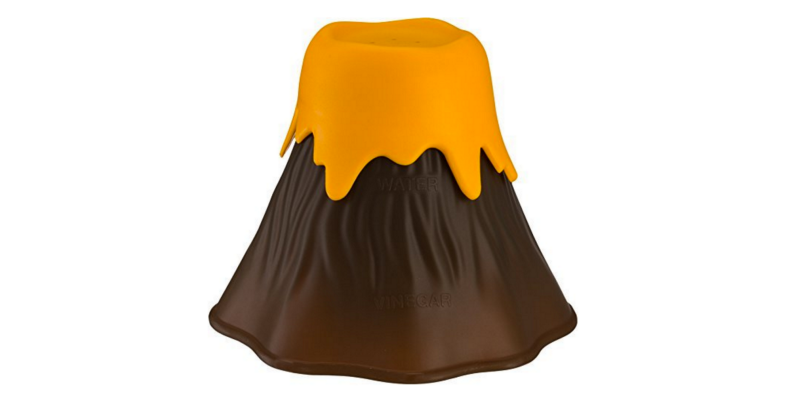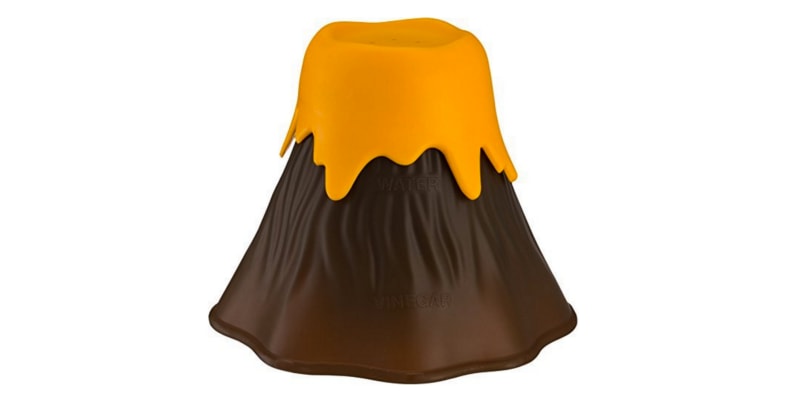 My microwave is disgusting and I honestly forgot I need to clean it until I saw this volcano. It apparently erupts with steam that will clean your microwave. Does it work? I don't know, but for $10 it's worth trying for a laugh.
Buy now: Erupting Volcano Microwave Cleaner—$10 (50% off)
10. 100 glow sticks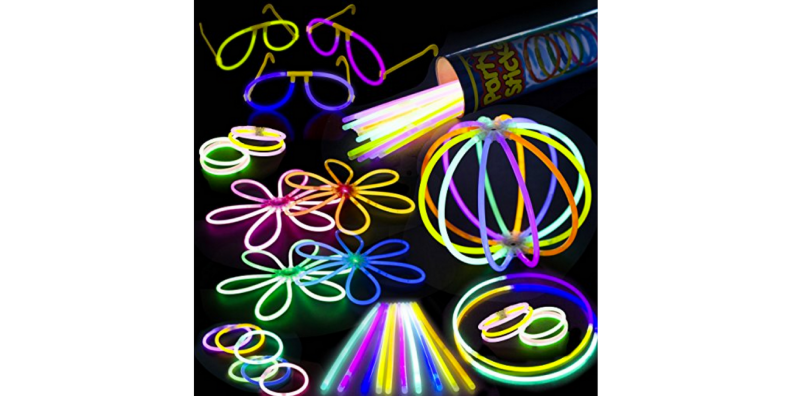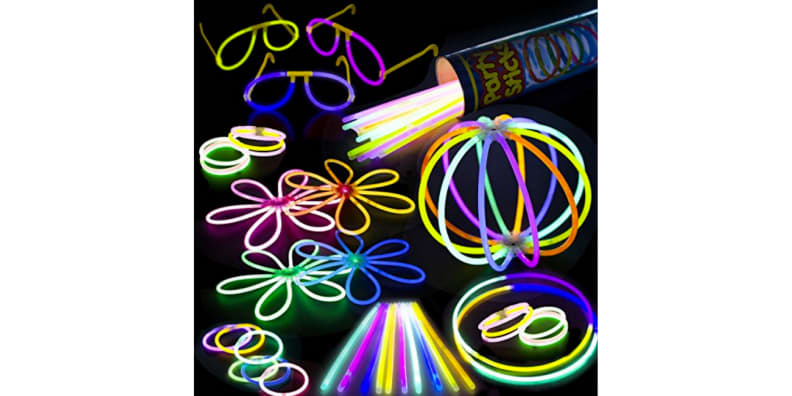 Last but not least, here is the sold-out 100-pack of glow sticks you can shape into bracelets, necklaces, flowers, sunglasses and more. I was sad to learn this party pack sold out 5 minutes after I found it, but this is Prime Day. Deals don't last forever. Especially when you can get 100 glow sticks for $10.99.