Home & Garden
Ikea's 2018 catalog is here—and you'll be surprised by the designs inside
Dark, moody, and sustainable: It's Ikea like you've never seen it before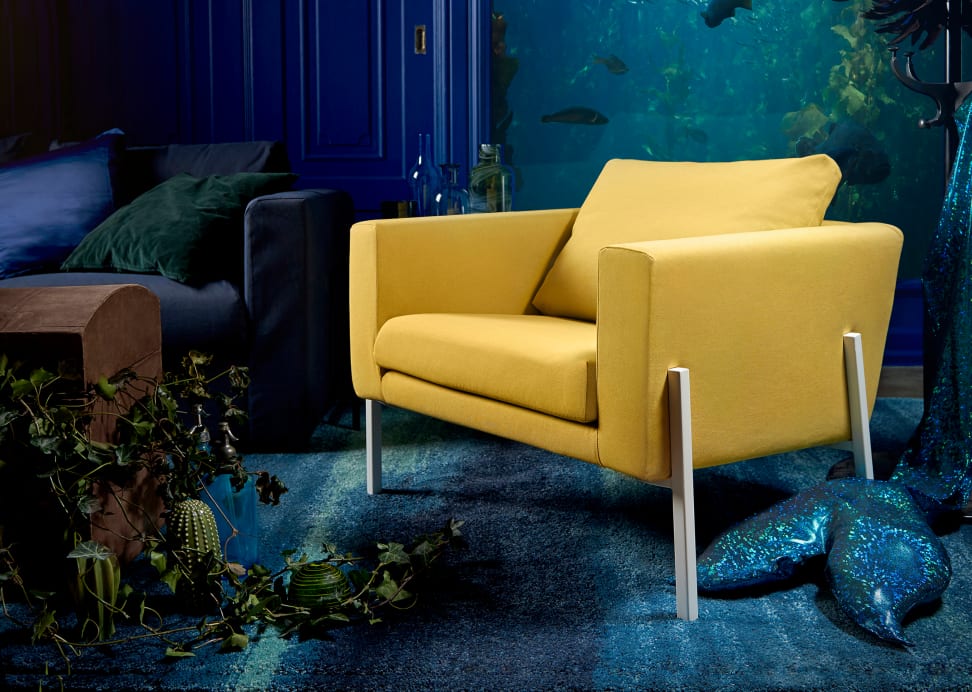 Credit: Ikea
By now, you probably know that the Ikea 2018 catalog is in stores and online. The Swedish retailers's new slogan, Making room for life, is its way of expressing what we all want: to surround ourselves with things we love, whether we live in a tiny house or a mansion.
In Ikea's world of smart design, inexpensive accessories can make your house look like a million bucks, and clever furnishings come in cool shapes. But I also love how the catalog shows off those irresistible products in settings that inspire us to use our creativity to make it all work together.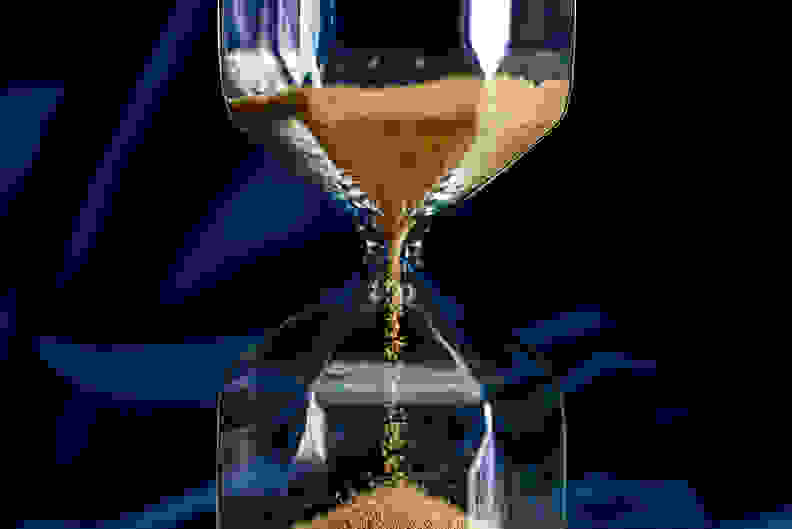 One improvement for 2018 is Ikea's emphasis on sustainability. The company turns recycled plastic, glass, and leather into products we crave. Its Odger chair, Backig dinnerware, and Osternes handles are examples of that commitment.
The new catalog is in U.S. stores now, and the digital version is available online. When you see it, look for these trends:
1. Embrace dark, moody colors.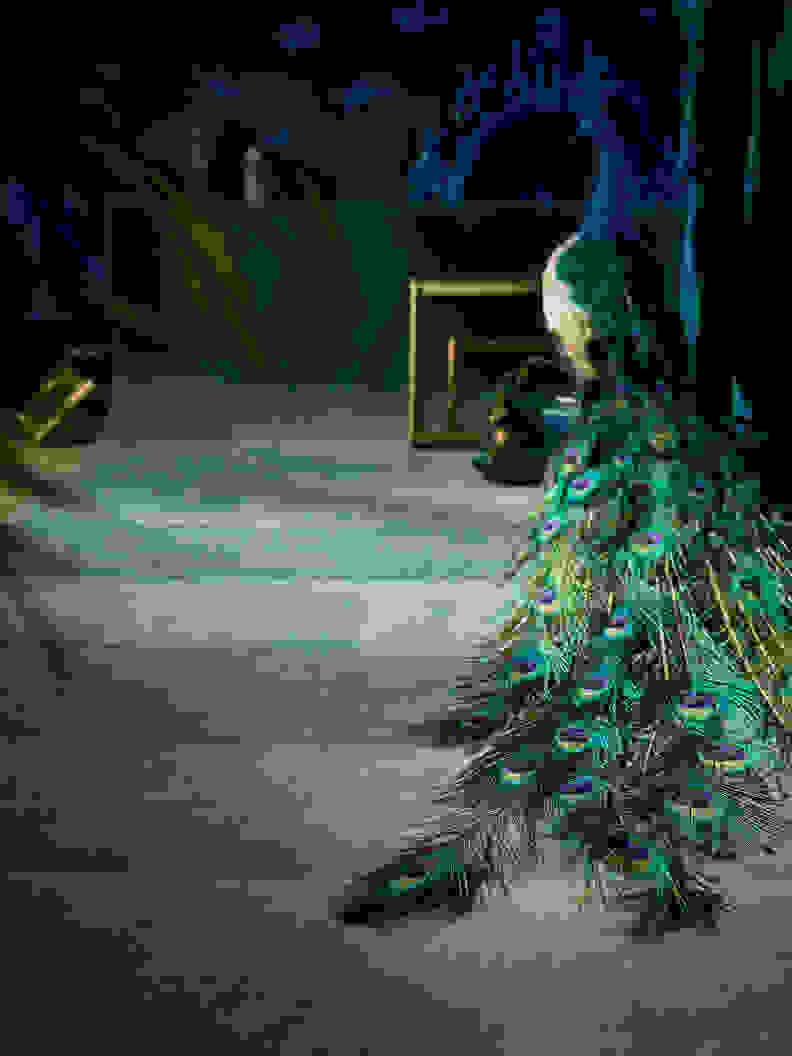 In this catalog, Ikea shocks by photographing its furnishings against deep green and rich blue walls. It's a surprising addition to the mostly white and gray palette you might associate with Ikea, and I like it. Black kitchen cabinets are a trend now, too, and they add serious drama to the busiest room in the house.
2. Accent with light, bright colors.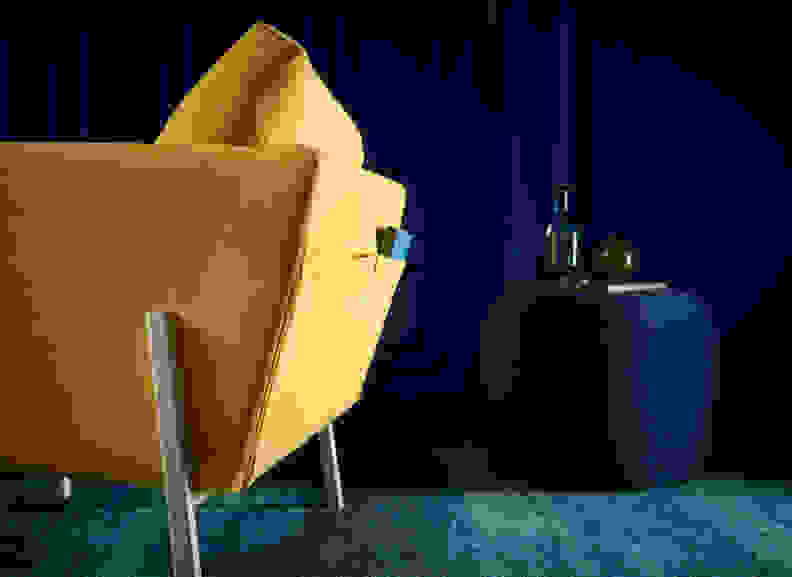 Brilliant yellow chairs and accessories are like streaks of lightning, illuminating rooms that include them. If the backgrounds are dark, you need something bright for balance. The yellow Koarp armchair looks so bright and comfortable, it could be the focal point of your kid's playroom or your living room—even if that's the same room.
3. Glitz is good.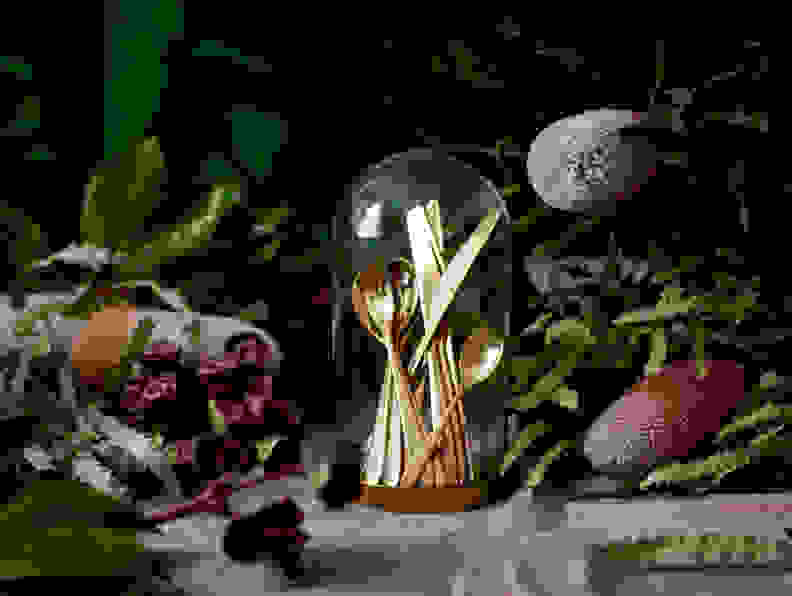 Dinner is going to look impressive when you serve it on glossy Backig black or pink dinnerware with Tillagd brass-colored flatware. Food might even taste better knowing that the dishes were made from recycled glass. Each plate has an organic square shape that looks very modern. If you're used to plating meals onto white dishes, either color is a big change, all the better to Instagram.
The curvy new Odger chair is an instant classic.
4. Comfortable chairs invite conversation.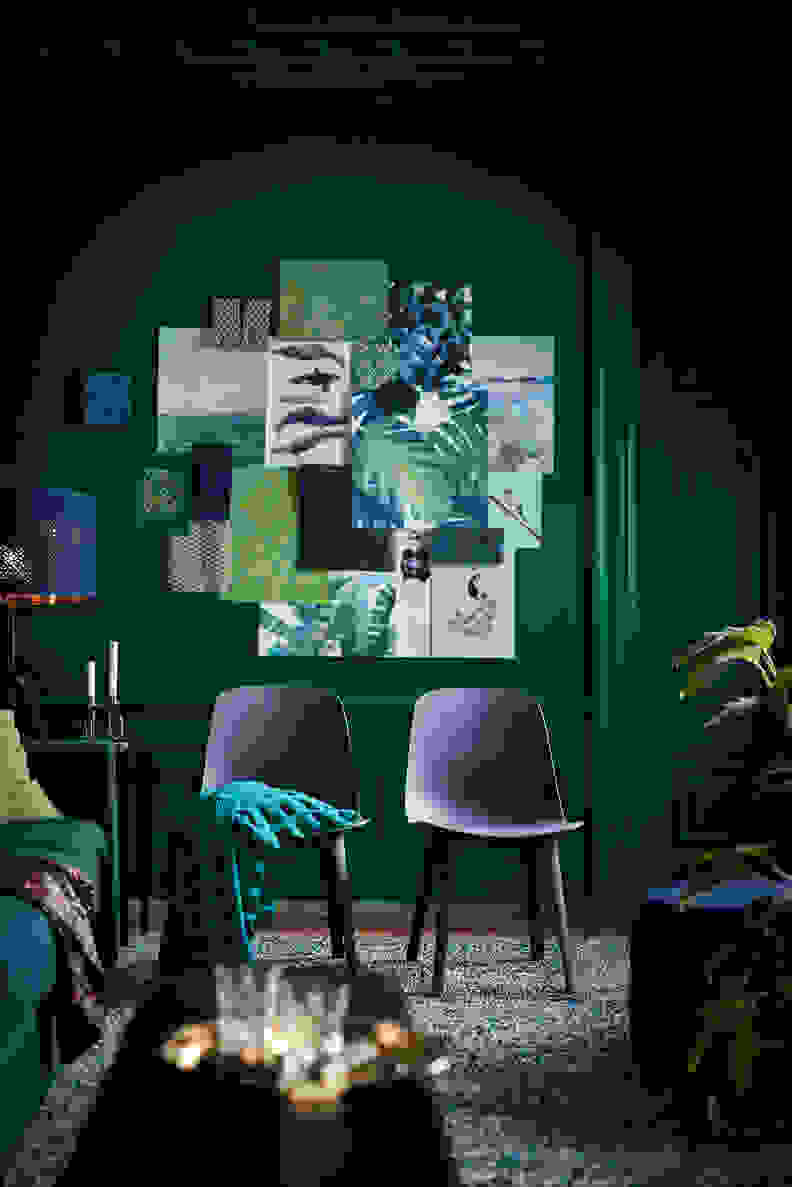 The curvy new Odger chair is an instant classic, with a bowl-shaped seat ideal for a dinner table or conference table. Made of a combination of wood and recycled plastic, Odger shows a subtle wood grain. Although it comes in versatile brown and light beige too, vote for the beautiful blue version, and find room for a couple of these in the living room.
5 Go to the walls for storage.
Ikea brings storage pieces that go wherever you need it most, keeping everything within reach. If you're out of floor space, just hang storage on the wall. I'm in love with Myrheden, a brass grid with clips, completely versatile for organization and display. I can think of a dozen ways to hack it already, as an art gallery, family organizer, and recipe rack to start. You may want one for your kitchen.
6. Mix styles and periods freely.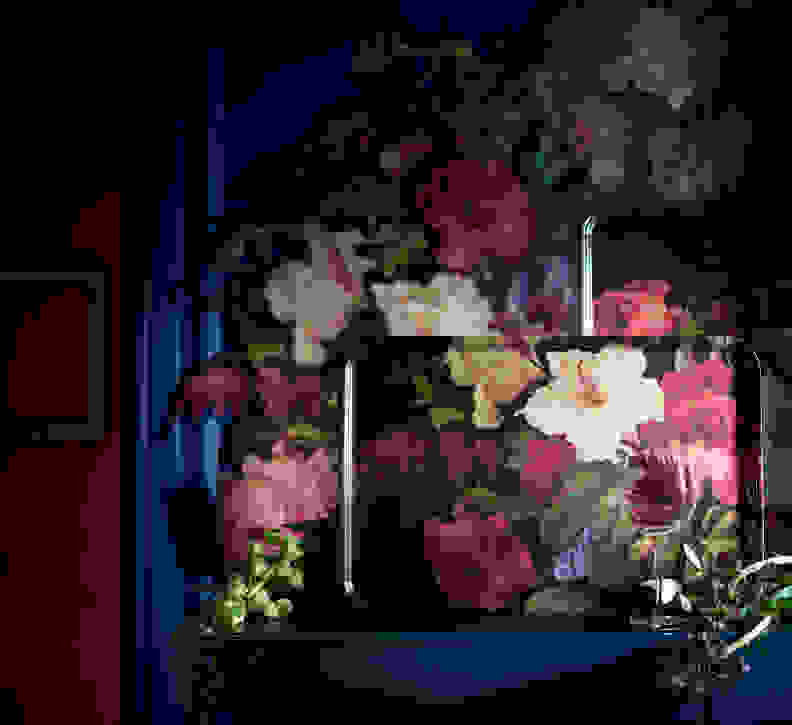 Here's an example of an unexpected dash of gorgeousness from an inexpensive accessory. Bold Victorian florals bloom on a black background to enhance Ikea's Pristella tray, adding a vintage feminine touch to any room—especially a very modern one. So, use it on your dressing table to hold makeup and jewelry. Serve hors d'oeuvres on it when the book club comes over. Lean it against the kitchen backsplash permanently. Think of a piece like this as a possible focal point in a bland room.
7. Nature is relaxing, so invite some into every room.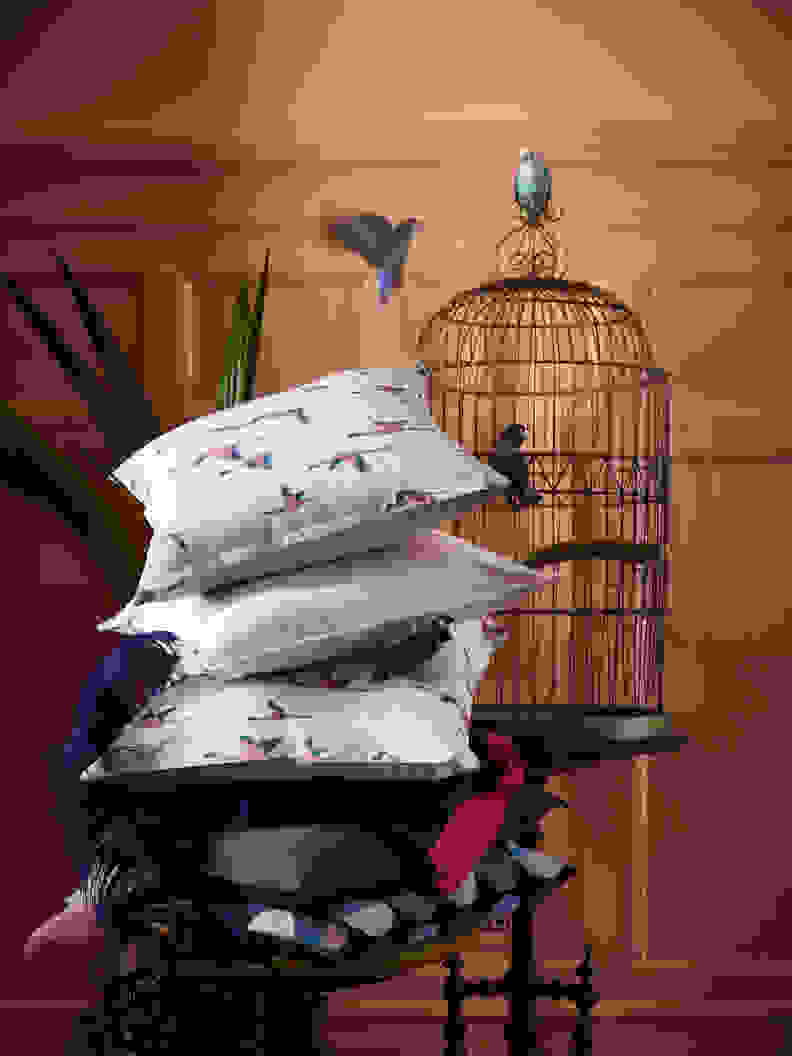 Is someone at Ikea watching old Portlandia episodes? Because the retailer has put a bird (or several) on many of its items. Bird motifs provide a big lift to inexpensive pillow covers. Stuff them with pillows and toss them on the living room couch. It's better if they don't match any of the other pillows. To continue the avian theme, the Solbo lamp is a night owl that comes with an LED light. Use it in the baby's room, and you don't even have to turn it on to enjoy its cuteness.
8. Keep everyone cozy. Soft, colorful rugs are inviting in all seasons.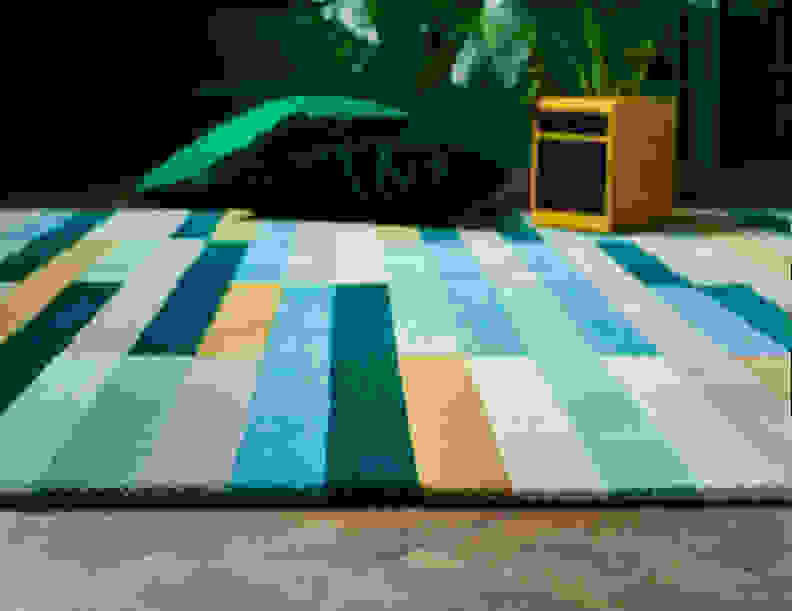 The Kronge rug is a handmade work of art, with a graphic stripes in teal, green, gray and yellow, coordinating with the colors in Ikea's new collection. You'll like the low pile and wooly texture. It feels comfortable whether you're walking on it or stretched out on it, watching TV. Ikea says that the weavers are paid fairly and work in safe conditions.
9. Kids and adults can enjoy the same room when you add something that reflects everybody's style.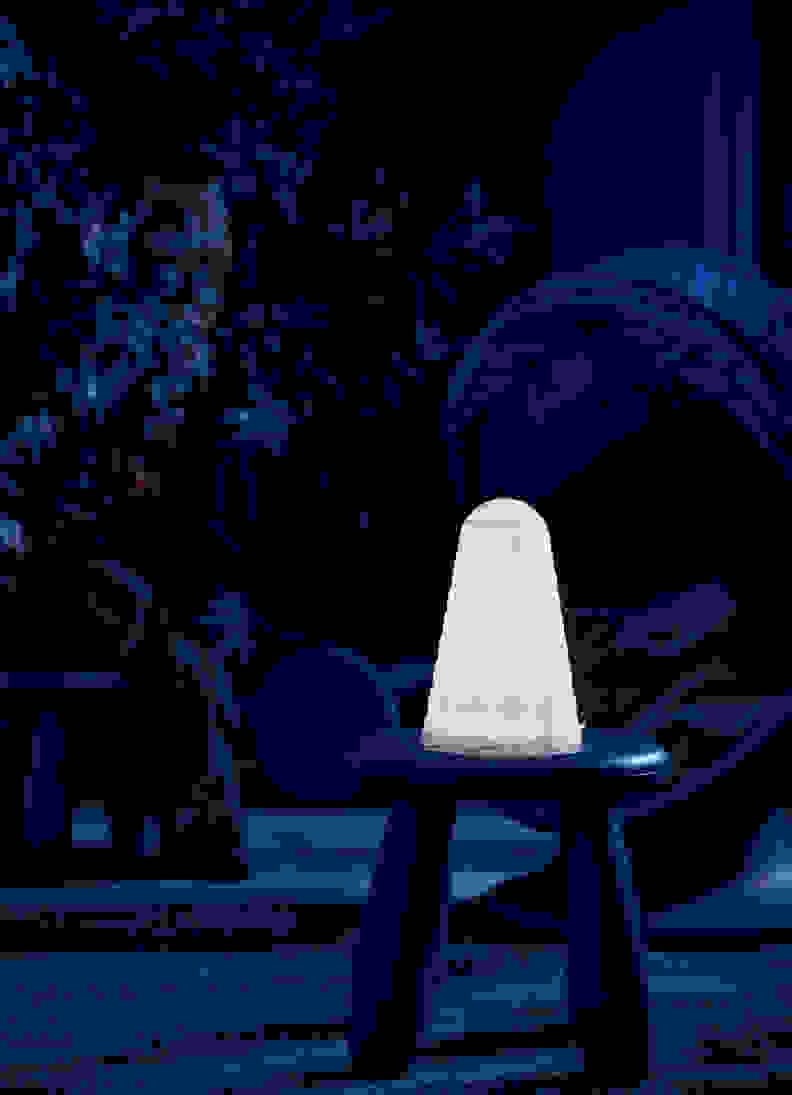 If the kids are going to hang out in the living room, Ikea wants to make it easy to share the space. A charming detail like the Solbo lamp can delight everyone.
10. Elegant little details make a room.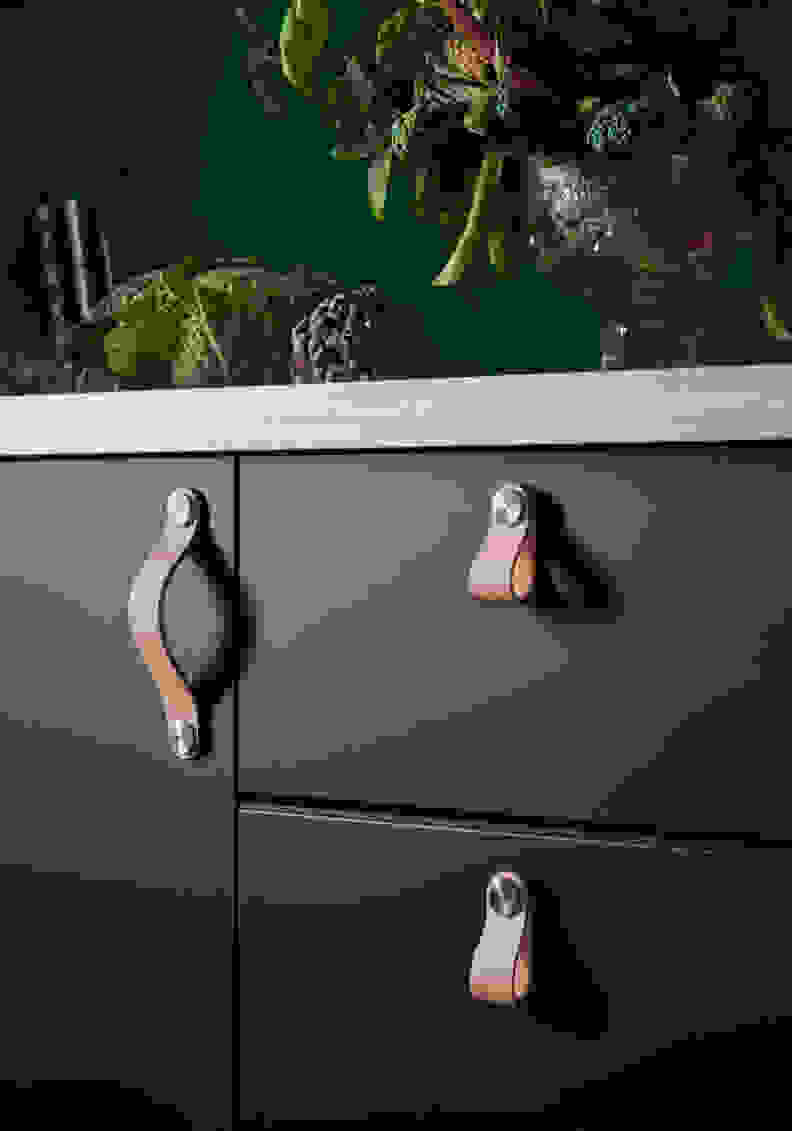 Created from leather scraps left over from making other Ikea products, water-resistant Osternes leather handles and pulls are going to add charm to the kitchen cabinets and dresser drawers. Hacking your favorite piece of furniture is easier than ever when the same store sells the dresser and the handles to customize it.