Home & Garden
10 free apps that will make you a better gardener
Whether you have a green thumb or you're just green, these apps are for you.
Credit: Julie Moir Messervy Design Studio, Inc. / 4D Medial Limited / Ball Horticultural Company
Gardening is a tricky business. There's growing zones and heirloom varieties and soil acidity and pruning shears, leaving even the most patient of people in a state of overwhelm. You might find yourself saying, "This is way too much work. I'm going to the farmer's market."
As lovely as it is to peruse those stands of locally grown goodies, wouldn't you feel oh so accomplished if you grew those veggies yourself?
If you're not naturally a green thumb, that's OK. Nowadays, you simply need an app to transform you into a successful gardener. From planning your plot to chatting with experts, there are plenty of apps out there that can fit your needs and skill level. The following apps are all free (offering the option of in-app purchases, of course), and many are available on both Android and iOS.
So, get out your shovels, spades, and smartphones and discover your inner horticulturalist.
1. An app that can instantly identify nearly any plant in the world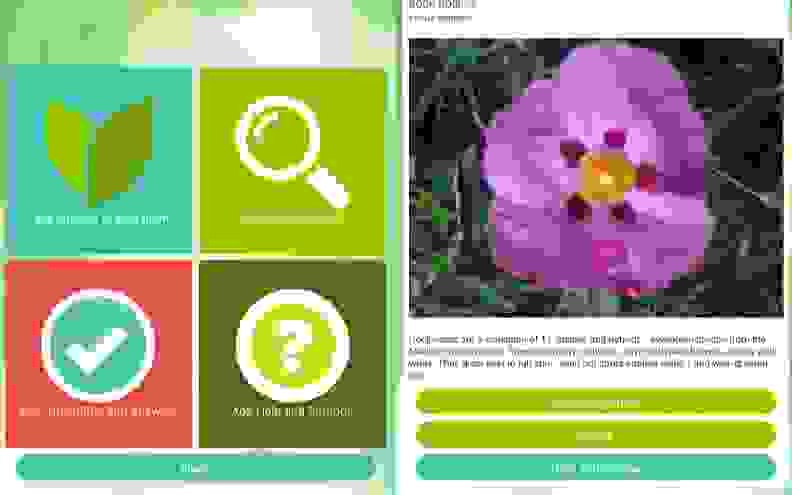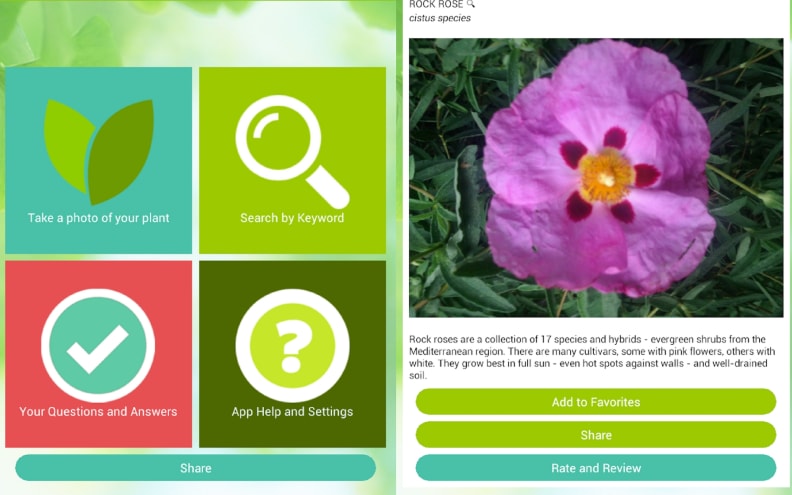 This app is perfect for those times when you're walking through a neighborhood or garden and you spot a plant that you'd love to put in your backyard, but you have no idea what it is. If you're a plant person, Garden Answers might become your new favorite toy—hold it up to a plant, take a picture, and the app will search its database for a match Then it will share the name, information, and growing tips so you can find out if it's right for your garden.
Works with: Android and iOS
2. An app that can plot out your entire garden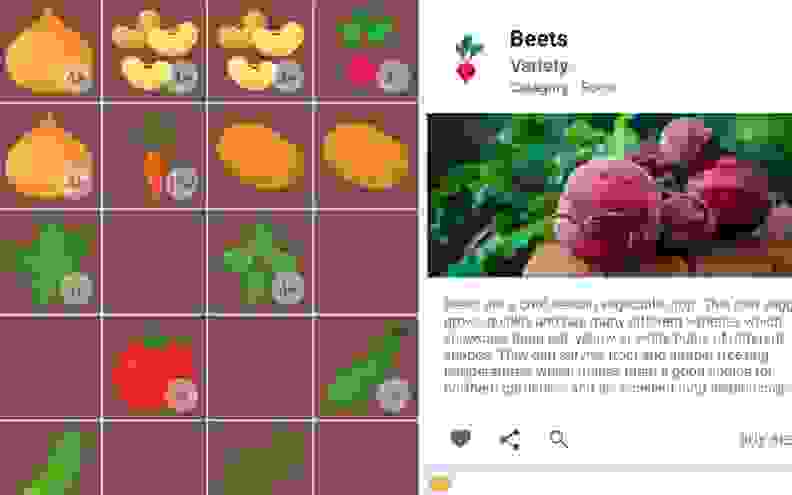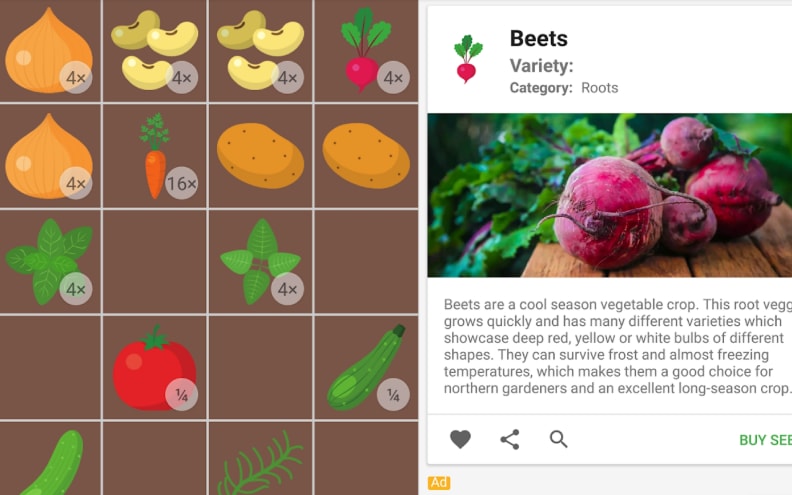 When you're standing in front of a seed packet display, it can be hard to visualize your garden. Now, you can plot it out ahead of time using the Planter – Garden Planner app. Drag and drop plants into a plot, learn information about fruits and vegetables, and find out the best times to plant.
Works with: Android only
3. An app that can take your lawn from 'help me' to healthy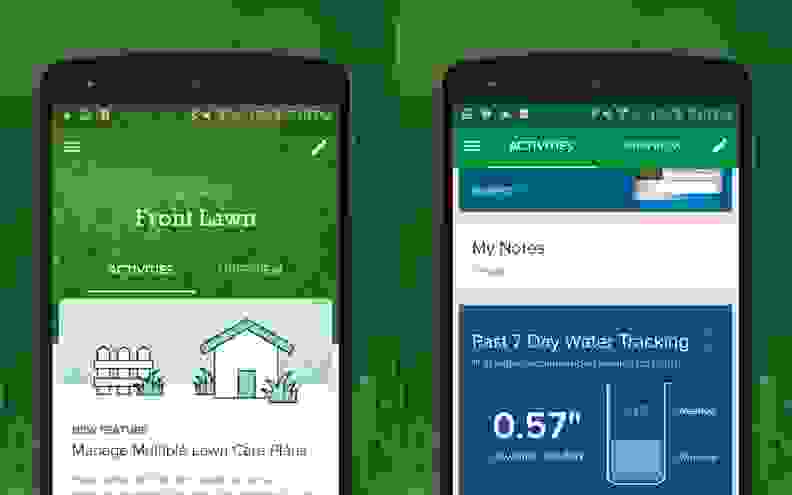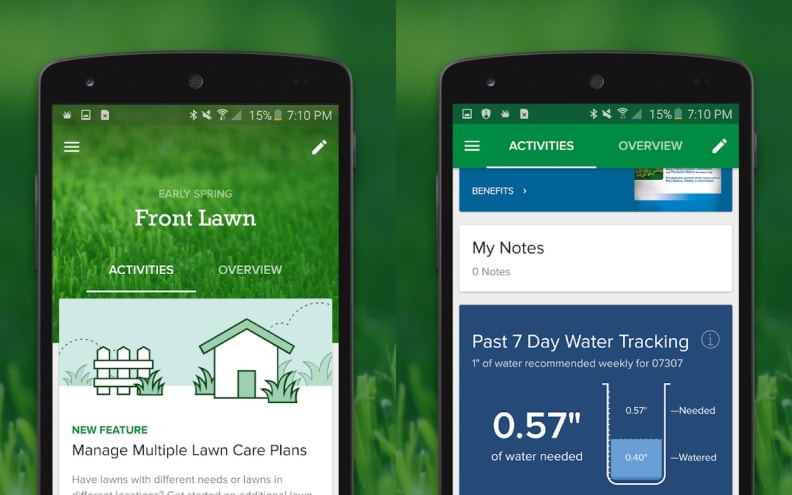 Lawns can be fickle. One day, they're green and thriving, and the next, they're scorched and brown. Take the guesswork out of lawn maintenance with the My Lawn: A Guide to Lawn Care app, created by Scotts Miracle-Gro. All you have to do is plug in some info about your lawn into the app, and it will generate a lawn care plan with recommendations for plant care products, weed prevention, and more. You can also track your watering and live chat with an expert.
Works with: Android and iOS
4. An app that can serve every single one of your gardening needs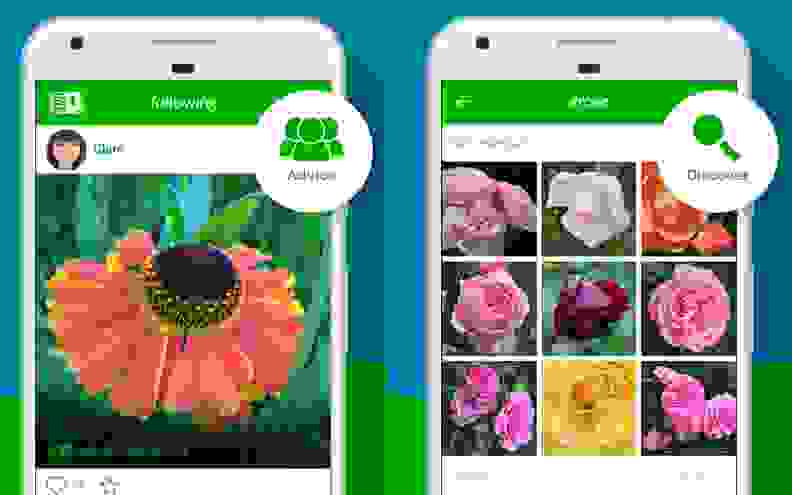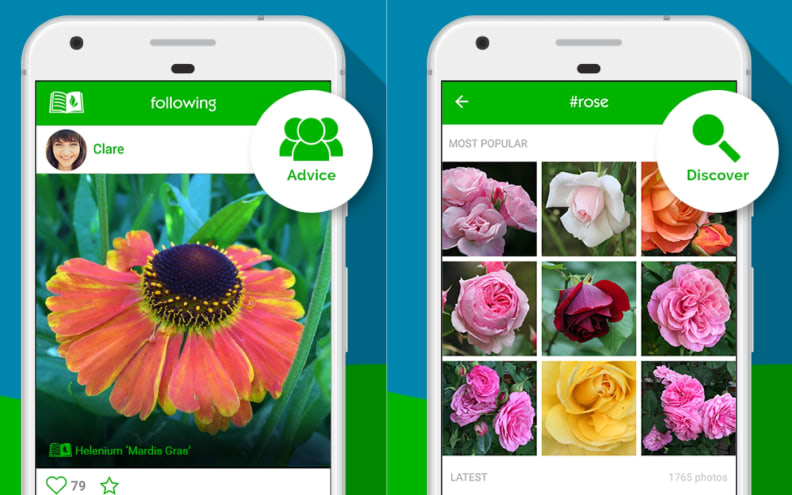 If you're looking for a one-stop-shop gardening app, this is the one for you. Garden Tags has it all—take pictures of your plants to document what you're growing, learn about your plants, view pictures and tips shared by Garden Tags members, fill out a journal, and pass questions along to plant gurus. It's perfect for beginners and master gardeners alike.
Works with: Android and iOS
5. An app that tells you when to water your plants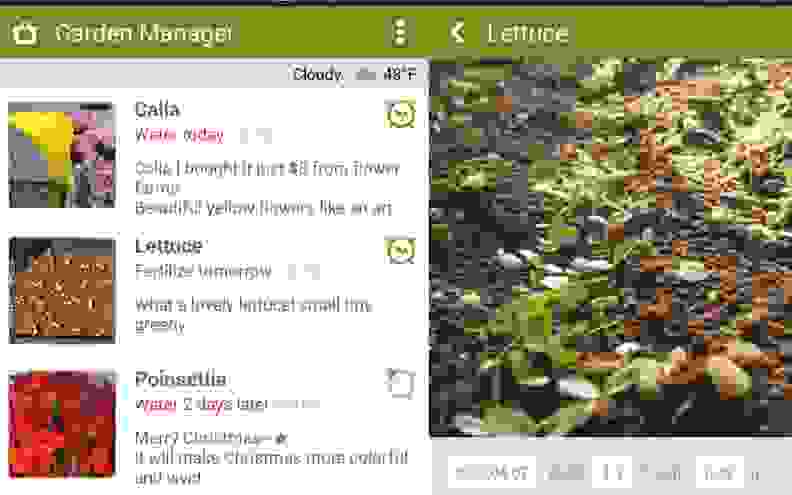 I struggle with one main thing when it comes to plants—remembering to water them. I know, this is pretty basic. But I know that many other people out there also forget to water their plants, and that's where this app comes in. Garden Manager: Plant Alarm provides reminders for when you should be watering or fertilizing your indoor and outdoor plants. Just say no to shriveled, dead plants, am I right?
Works with: Android only
6. An app that can help your container garden flourish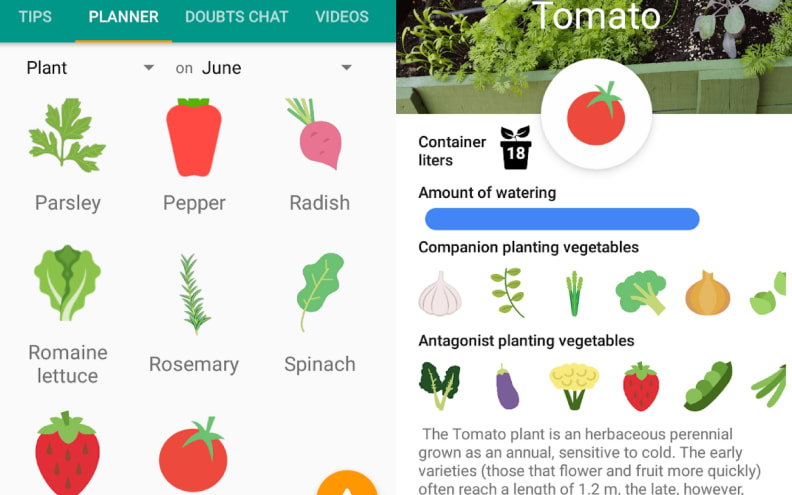 Not everyone has an acre or two to plant a big garden. In that case, you can plant a still-glorious, bountiful container garden on your balcony, deck, or porch, which is made easier by using this app. Vegetable Pot Garden tells you which plants are ideal to grow in containers and how much water to give them. Plus, you can chat with fellow container growers and watch how-to videos.
Works with: Android only
7. An app with 50 gardening experts ready to answer your questions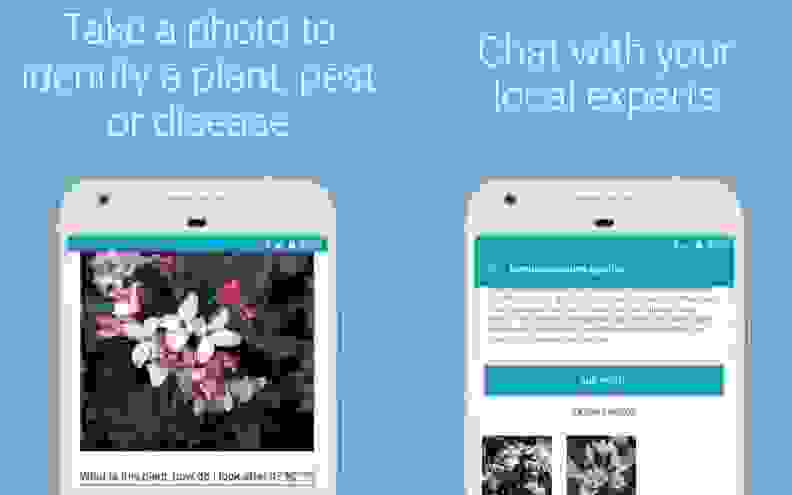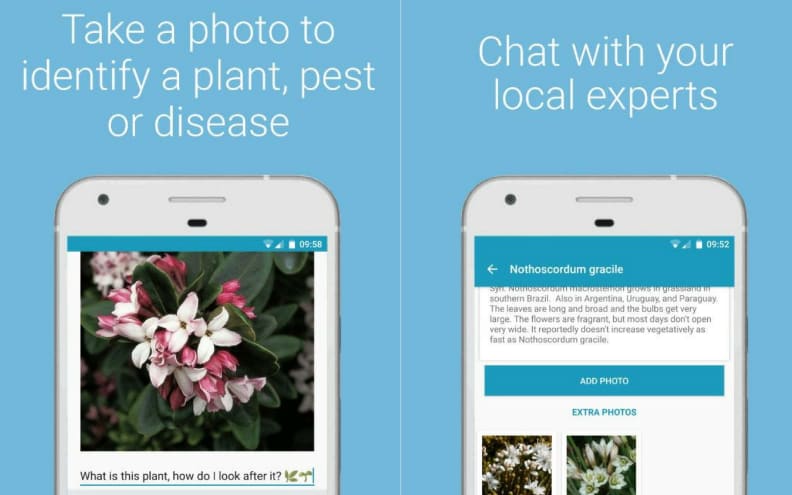 When you're standing in a garden full of wilting plants and scratching your head, reach out to an expert instead. Help is as close as that smartphone in your pocket, thanks to the Garden Compass app. The app provides assistance from 50 horticulturists, and you can even request a local expert who knows your area. While it's free to download, premium memberships offer extended chats with experts. A monthly membership is $5.99 per month, and a yearly membership is $34.99.
Works with: Android and iOS
8. An app that acts as a community for gardening enthusiasts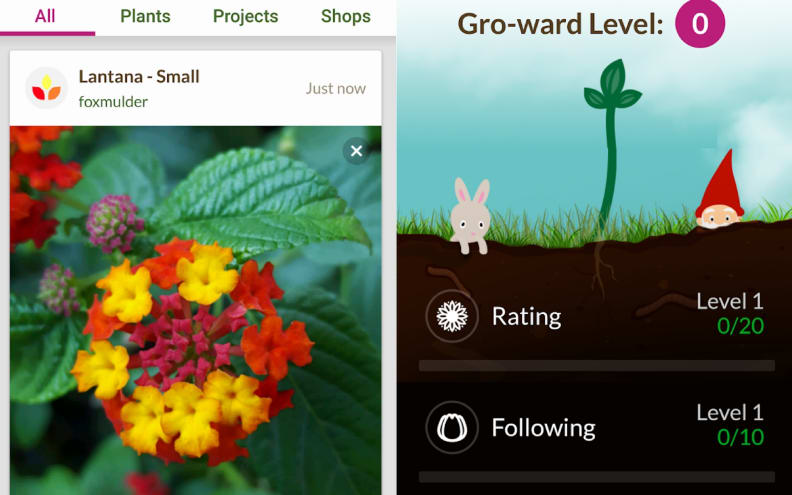 Facebook and Instagram are well and good, but what if you're looking for a social media platform that's all about your favorite hobby? If you're a passionate green thumb, download the GrowIt!™ Garden Socially app. Share pictures of the plants you're proud of, connect with other users, and filter photos to your area so you can see what people are planting locally.
Works with: Android and iOS
9. An app that cultivates gardens that attract bees and butterflies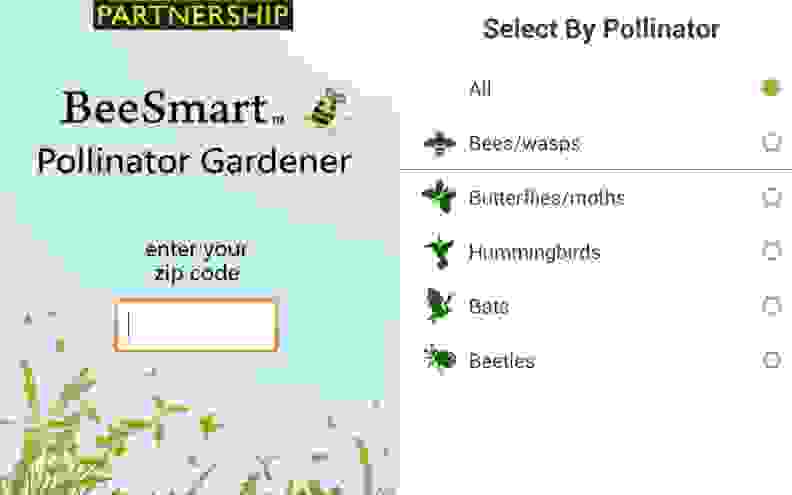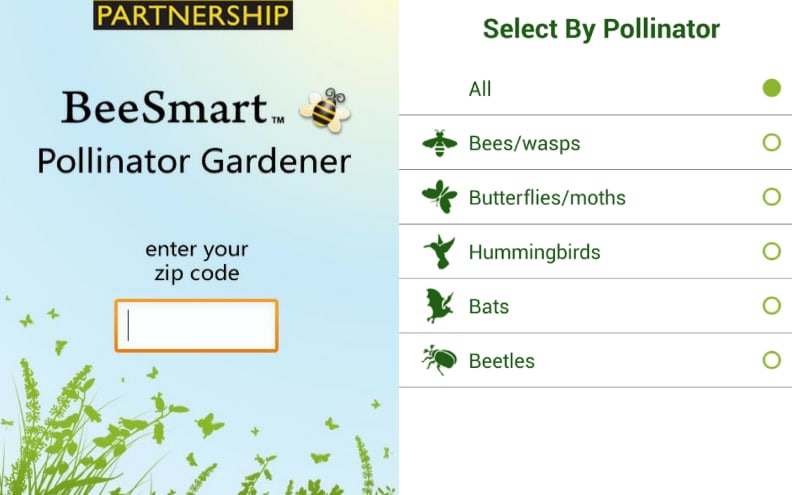 Bee- and butterfly-attracting gardens are more popular than ever, mainly due to the growing concern over decreased pollinator populations. Encourage bees, butterflies, hummingbirds, and other pollinators to visit your garden with the help of this app. BeeSmart includes a database of pollinator-friendly plants and tips on how to grow them, and you can create a list to bring to your garden center.
Works with: Android and iOS
10. An app that can help you grow fruits and veggies like a pro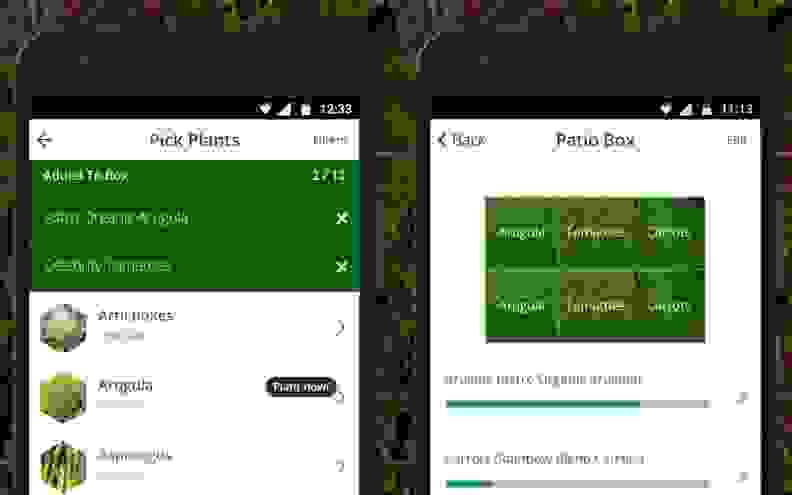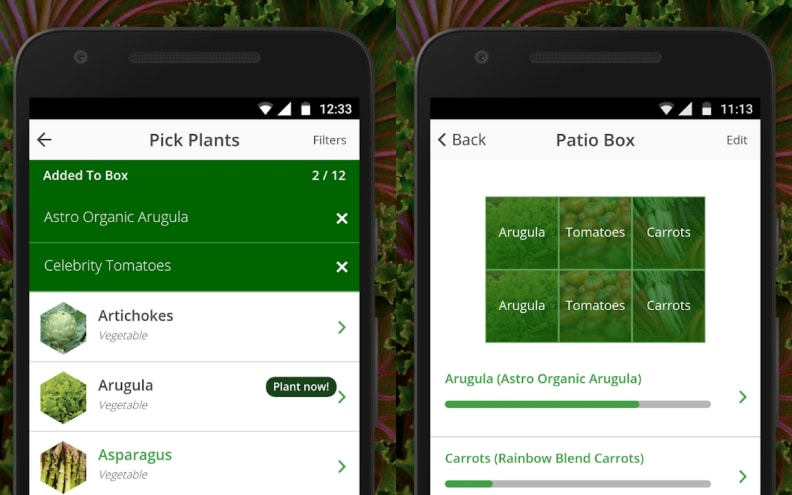 In addition to making your yard prettier, a garden can save you those trips to the grocery store to pick up produce. My Green Space™ is an app geared toward gardens intended for food, with features like a customized garden plan, information on which plants grow best together, care reminders, and other tips.
Works with: Android and iOS
BONUS! An app that can turn you into a professional landscape designer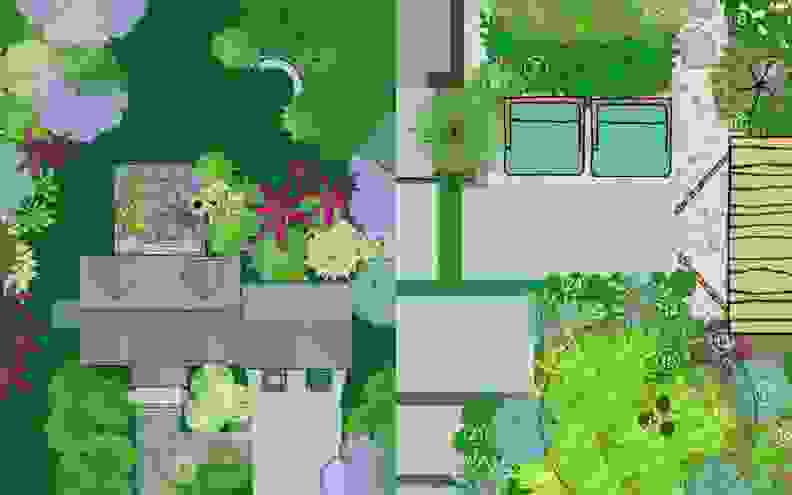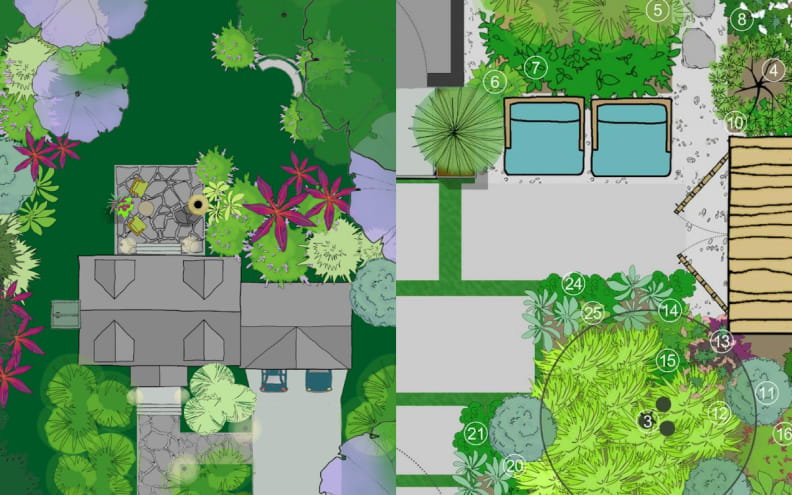 This app was made for landscaping devotees. If you're a stickler for outdoor aesthetics, Home Outside® allows you to professionally plan the visuals of the flowers, bushes, and trees you'd like to plant in your yard. The app comes with sample designs, tap-and-drag functionality, and over 700 elements so you can fully customize your green space. The designs are not only practical, they're beautiful, too. You may just want to print out and frame one of your designs when you're finished.
Works with: Android and iOS