Home & Garden
10 things that will boost your productivity when working from home
Freelancers, see here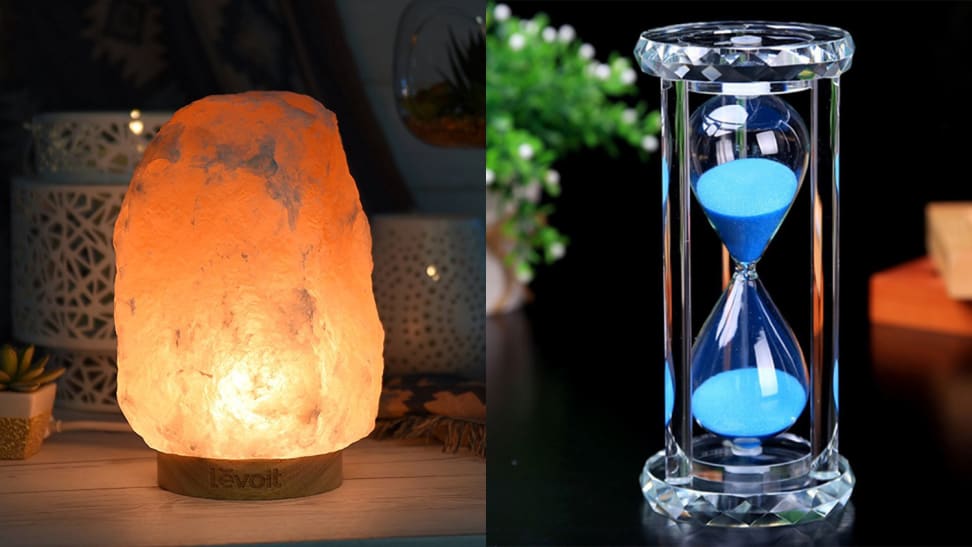 Credit: Levoit / SZAT
When I decided to freelance full-time two years ago, I had a really hard time staying on top of my work because I simply wasn't organized. I was also a single parent and so my life felt constantly on the go. I knew if I was going to succeed in writing at home, I would need to get serious about my work area. I needed to treat it as if it were a "real" office that I go to each day.
Finding focus was a process of trial and error and sometimes still is, because, let's face it, life changes. My 8-year-old was diagnosed with Type 1 diabetes five months ago and then I had my second baby four months ago.
All of that really made me realize I absolutely have to be meticulous about how I spend my time. How could I continue to pursue my passion while also caring for my children? Turns out, there are some products on the market that have really helped me with that. And even if you aren't balancing kids and work, these 10 things can transform your home office too.
Let's face it, I don't have a corner office where I rest my feet atop my desk and take in a picturesque ocean view. In fact, there was a time my desk wasn't my preferred place to be because that highly recommended ergonomic position? Doesn't work for me. This little hammock was a game changer. It gives my legs the stretch they need from time to time.
Get the Apreen Adjustable Mini Foot Hammock on Amazon for $11.99
2. A colorful brainstorming and organizational tool
I hang three clipboards near my desk. One is a spreadsheet with editors contact info, another is to jot ideas down that pop in my head and the last is a piece of my daughter's artwork, which I rotate pretty regularly because we know how many masterpieces kids bring home. This best-selling set of 6 is my favorite because they're so bright and colorful.
Get an Adorax set of 6 translucent clipboards in assorted colors
3. A cork board to visualize your goals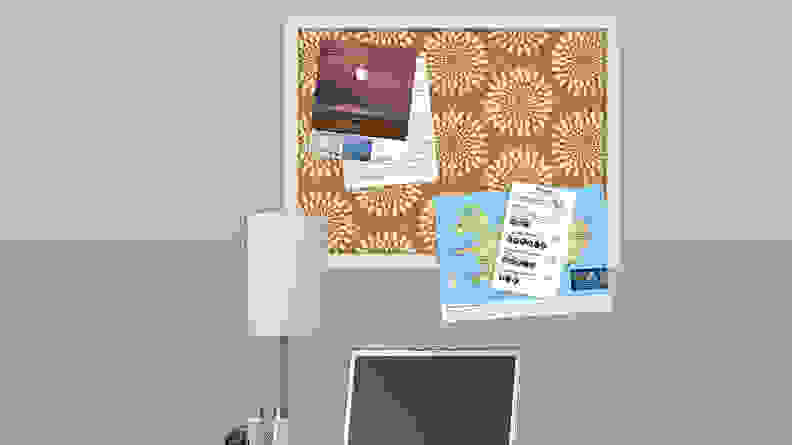 I don't use my desk area to pin up reminders of school picture day or ball games or coupons to my favorite store. I use cork as the foundation for a vision board. It's important for me to remember what I'm working for and why. Having this right in my line of sight keeps me on task. A cork board like this also adds a touch of style to my home office.
Get a Wall Pop Catalina Printed Cork Board on Amazon for $20.76
4. A rolling throne that stays comfortable all day long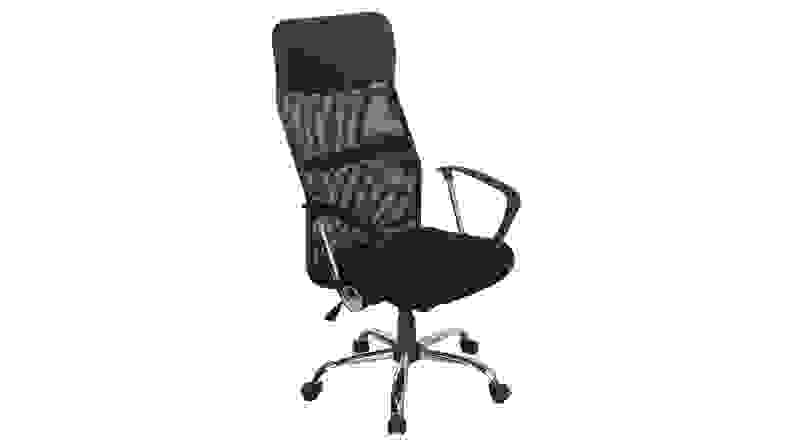 I never thought a chair would make that big of a difference until my boyfriend and I moved in together and I "acquired" his desk chair. This Merax mesh desk chair is comfortable and flexible, and I have enough room to sit cross-legged when I need a position change.
Get a Merax Mesh Adjustable Chair on Amazon for $78.49
5. A cart that can go where you do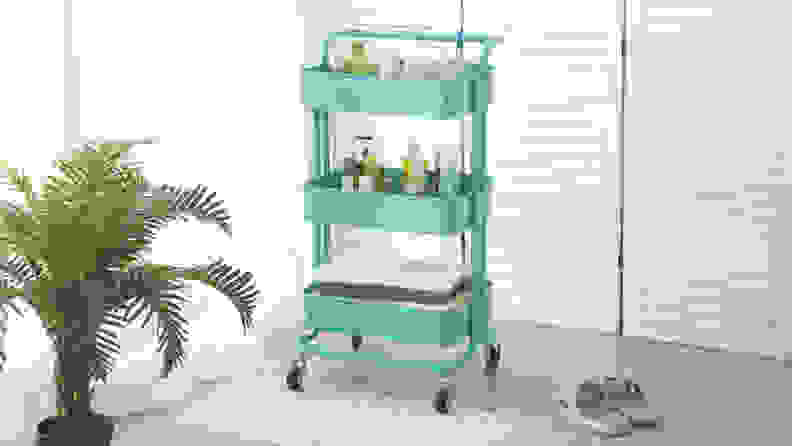 I purchased a utility cart after I had a baby last spring, and it's surprisingly useful. I keep it stocked with items such as books, a planner, a journal, and sometimes my laptop, so when I know I'm going to be feeding my child, I can also use those stolen moments to make lists, check dates, or get lost in a novel.
Even if you don't have kids to chase all over the house, the cart is a useful tool if you want to relocate to a couch or another room while you're working. You can keep all your supplies and necessities organized and won't feel like you've taken over yet another space with all of your work stuff.
Get a HollyHOME 3-Tier Utility Cart on Amazon for $57.98
6. A salt lamp that sets the mood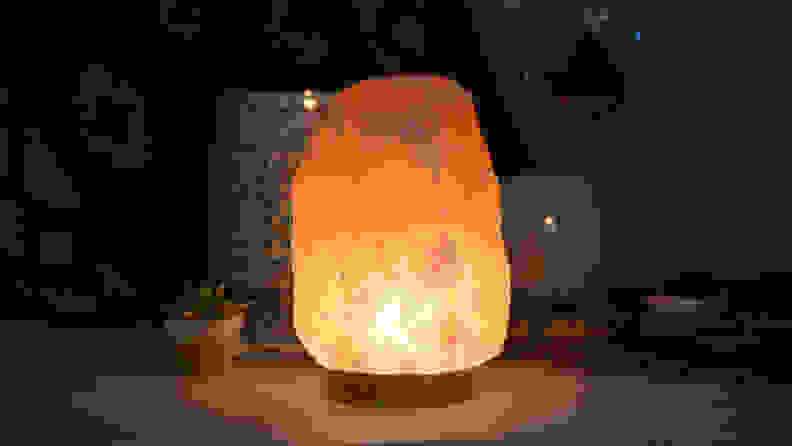 Sometimes ambiance can help play a role in productivity. For me, I love the glow of this Himalayan Salt Light. There are a lot of knock-offs, so make sure the one you buy is the real thing—look for darker shades of pink and orange and one that is warm to the touch, like this one.
Get a Levoit Kana Himalayan Rock Salt Lamp on Amazon for $35.99
7. An ancient distraction cure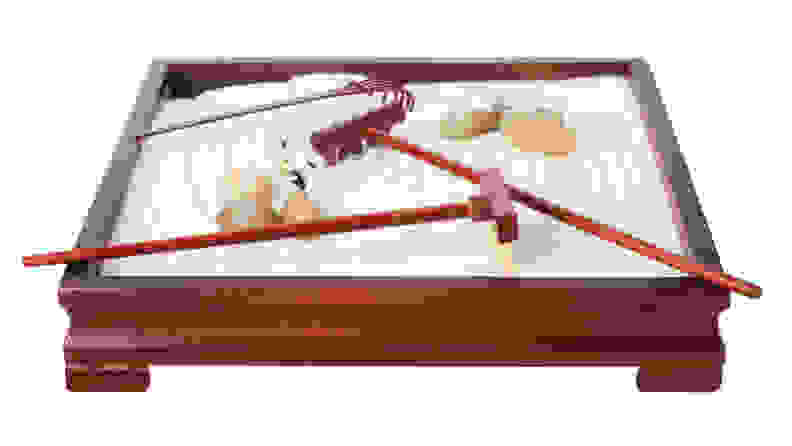 This is my peaceful "fidget spinner." If I find myself in editing mode or without the right words, I rake this sand. For whatever reason, it reels in my brain from all of the other random thoughts that are distracting me from the task at hand.
Get a Toysmith Deluxe Zen Garden on Amazon for $21.55
8. A classic and elegant sand timer to boost productivity
You know the saying of taking life day by day, but how about half hour by half hour? I use this when I'm lacking motivation, because I know if I can make myself write for 30 minutes, I'll write longer. But telling myself I only need to do 30 minutes seems to kick my butt into gear. This elegant hourglass timer is great for anything you want to make a habit. If 30 minutes is too long, grab an hourglass that measures time in 10 minutes and build up your productivity.
Get an SZAT Hourglass 30-Minute Sand Timer on Amazon for $19.99.
9. A visual aide to keep busy schedules on track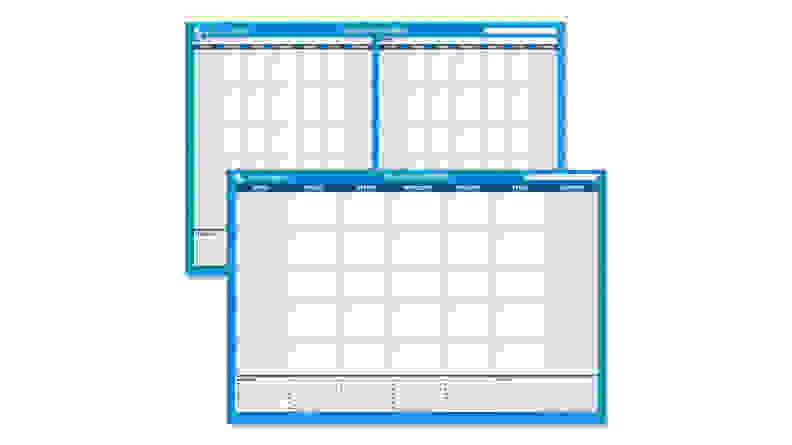 I first saw this in my dad's home office. He had two months of work staring him in the face. There was no planner or app to open or calendar to flip over. Everything was right there. I use mine more for goals than to-dos and keep track of the publications I pitch as well as the ones I intend to pitch.
Get a At-a-Glance Two-Sided Erasable Wall Planner on Amazon for $13.27
10. An organizer to prioritize your work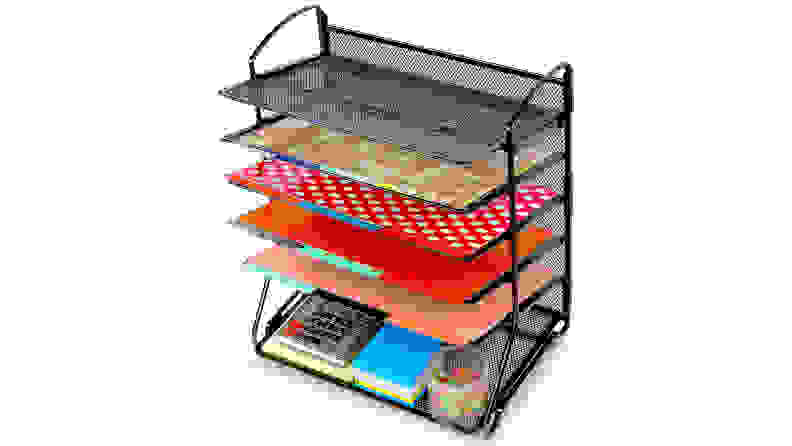 I use this organizer in a strange way. At any given time, I'm working on 3-5 assignments. Instead of hopping back and forth between them (an old habit of mine), I pin up the title of each project I'm working on in the order I need them done onto my cork board. When the article is done, I'll print it and put it in it's slot.
I do this for two reasons: 1—I can easily measure what I've accomplished and 2—If I need to edit, I have the project right there, and I can even take it on the go if I know I'll have a few spare minutes here and there while I'm at appointments or running errands.
Get a Simple Houseware 6-Tray Desktop Organizer on Amazon for $24.87
Prices are accurate at the time of publication, but may change over time.