Home & Garden
10 perfect home décor gifts you'll want to keep for yourself
Your friends and family are going to love these presents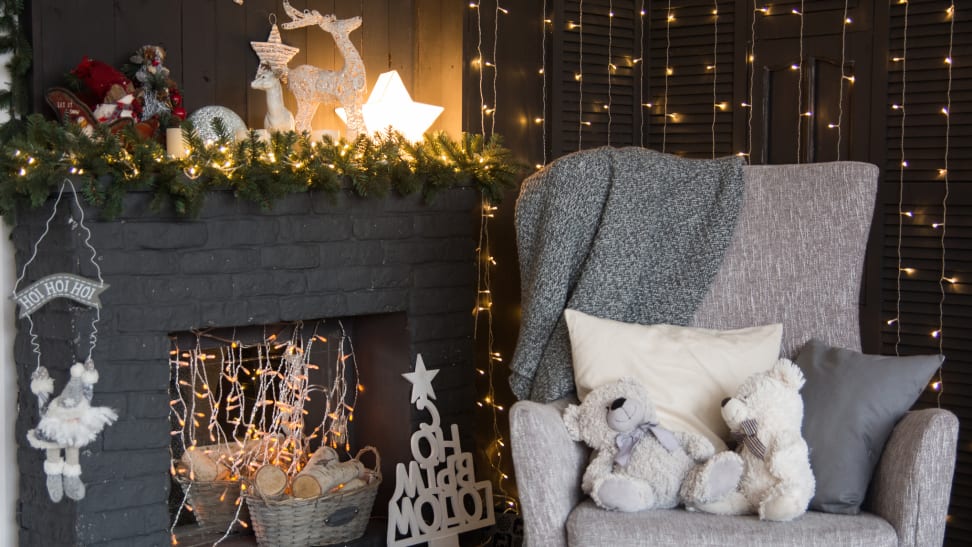 Credit: Getty Images
When I have to shop for holiday gifts for the most important people in my life, the pressure is really on. I can spend hours looking for something they might like, but the whole time, I'm full of doubt.
Except that I live in the world of home design. As an architectural color consultant and design writer, I'm constantly looking at Houzz, Apartment Therapy and Young House Love. I read House Beautiful obsessively, and I watch HGTV all the time.
So, when I need to buy a present for my loved ones, my best bet is to choose something that will make their homes more beautiful and comfortable, and that seems to make everyone happy.
Here are some ideas I'm going with this year, and they might just work for you, too.
1. For your wonderful mom who doesn't want anything, really: this faux fiddleleaf fig tree
Okay, she told you not to buy her anything, but this little tree is inexpensive and so on-trend, even Joanna Gaines might approve. Plus, it will fit perfectly into that small corner next to her couch. It looks real, will last forever, and she never has to water it.
Buy the Fiddleleaf Fig Tree for $19.99 at Walmart
2. For your sister, the couch potato: a cozy heated blanket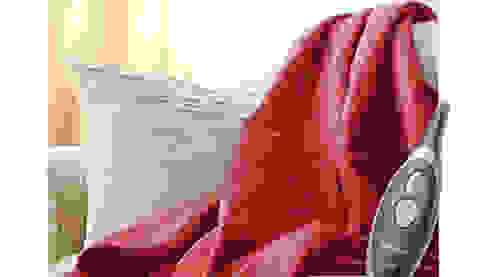 Order her this blanket in red, so it will look festive tossed over the back of the sofa. She will enjoy snuggling with it all winter while she's hanging out and binge watching Stranger Things.
Buy the Sunbeam Velvet Soft Plus Heated Throw Blanket from Amazon for $45.95
3. For your dad, the perfect host: this mid-century modern rose gold cocktail shaker
The shining shaker suits his personal style, and it will help him mix his signature holiday cocktails. If you can, bring him a bottle of his favorite spirit to go along with this gift.
Buy the Target Project 62 Rose Gold Cocktail Shaker from Target for $12.99
4. For your brother, the vinyl fanatic: this record frame from Crate and Barrel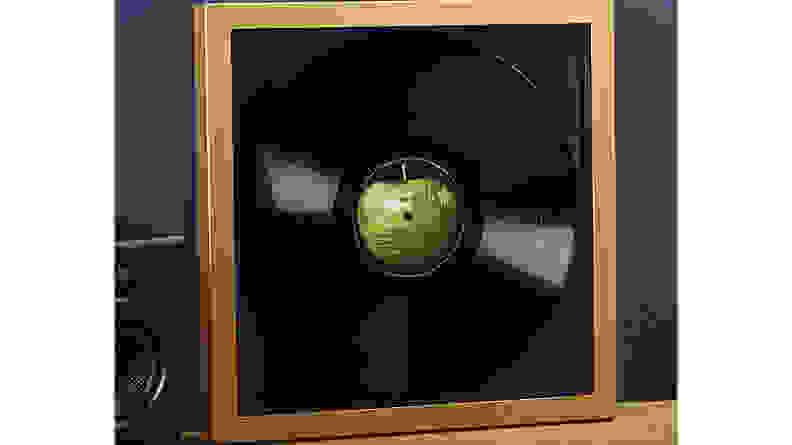 Don't try to buy him an album—he already has it, or he'll be scoring it next year on Record Store Day. (It's a thing—ask him.) If you give him this frame, he'll be proud to hang his pristine copy of Dylan's Blonde on Blonde on his bedroom wall.
Buy the Burnished Brass 12x12 Frame from Crate and Barrel for $49.95
5. For your best friend, who is expecting her first child: an adorable owl lamp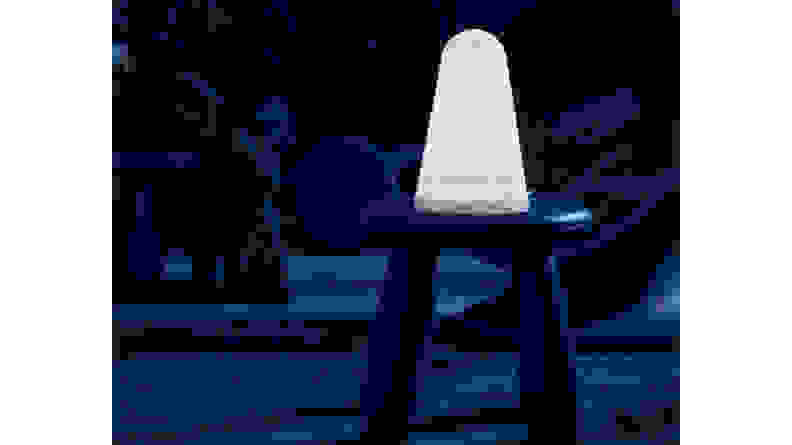 She'll tell you that they're definitely going to use it as a nightlight in the nursery, but it's so cute that it's really going to end up on a table in the living room.
Buy the Solbo table lamp at Ikea for $14.99 plus shipping
6. For your young niece who loves to read: Harry Potter: The Wand Collection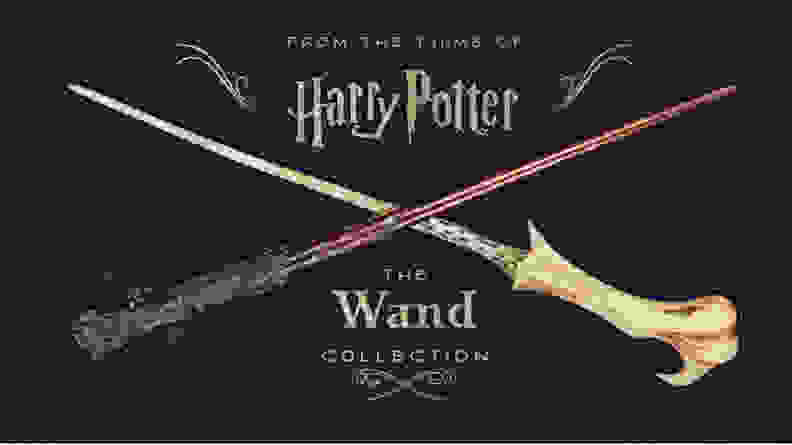 She secretly wishes to be Hermione Granger, so get her a beautiful hardcover book with pictures and detailed descriptions of every character's wand. When she's not reading it, she'll display this book on her night table, where it will spark the envy of every girl in the sleepover set.
Buy Harry Potter: The Wand Collection book at Amazon for $19.99
7. For your aunt, the tea drinker: a sweet teapot-themed apron
With its charming retro-via-modern look, this tea time apron will look nice hanging in her kitchen, and she'll want to put it on as soon as she takes it out of the package. Feel free to include a box of her favorite tea to go with it.
Buy the Steep by Step Apron at Modcloth for $29.00
8. For your favorite cousin: leopard throw pillows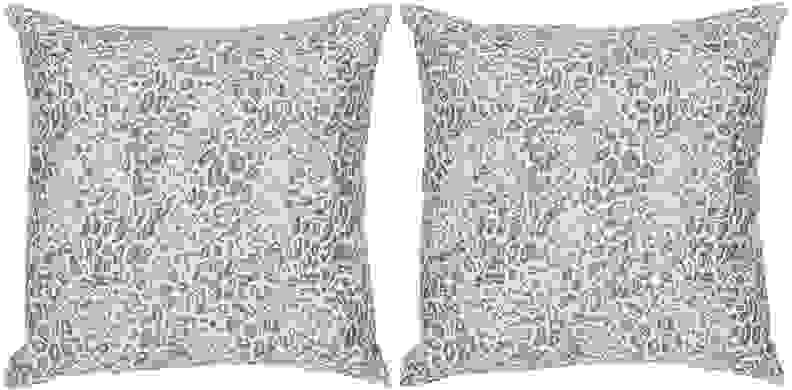 Their boring sectional is crying out for some luxe, and any room looks better with a splash of animal print. It goes with absolutely everything! Prediction: this will become everyone's favorite pillow.
Buy Safavieh Satin Leopard Throw Pillows from Amazon for $29.18
9. For your sister-in-law who's holding the holiday dinner at her home: gently-fragranced hand soaps
She has high standards for her cooking and her perfect powder room, and this soap set from L'Occitane will delight her with its classy looks and relaxing scents. You'll love them too, and you'll be able to enjoy them every time you drop by her house.
Buy the Soaps of Provence set from L'Occitane for $29.00
10. For your next-door neighbor: a pretty serving tray
She feeds the cat when you're out of town, holds onto your mail, and never asks for anything in return. Show her how much you appreciate her by gifting this beautiful floral tray. She will love the way it looks, and she can use it serve her homemade cookies to holiday guests. Maybe she'll bring some over.
Buy the Pristella tray from Ikea for $9.99
Prices are accurate at the time of publication, but may change over time.