Let's face it, America: we are obsessed with our pets. If you don't believe me, just look at products like a camera that allows you to remotely spy on your pet and tell him what a good boy he is, yes he is and Big-Brother-esque apps that allow you to track your pet's heart rate or bathroom time. It's undeniable that we spend a lot of time and brain space on our beloved pets.
Naturally, that obsession extends to our pets' toys as well. As someone who has considered spending a lot of money on an exercise wheel for cats (I KNOW), I decided to poll my coworkers to find out which toys and accessories their pets love the most. To get some great gift ideas for your pet (and to find out more about the quirks of the Reviewed.com pets), read on!
---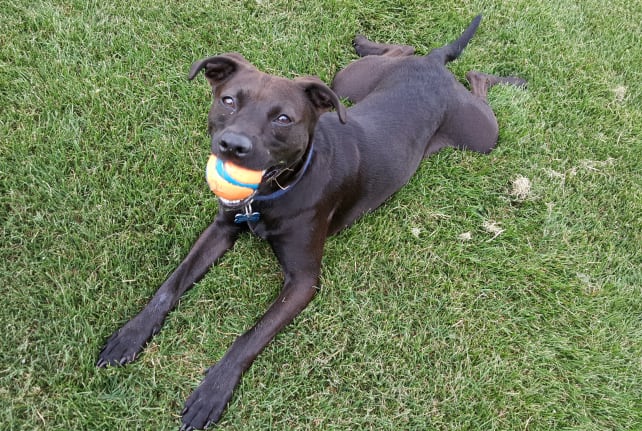 Any dog owner with a high-energy pup who likes to play fetch off-leash needs to get a Chuckit! Launcher and a package of the rubberized balls that fit in it. With the Chuckit! Launcher, you can play fetch for much longer and throw the ball much farther. The bright orange rubber balls don't get as gross as tennis balls—plus they float, are nearly indestructible, and are super visible from far away. -Mike Roorda, Video Producer
Buy launcher now on Amazon for $7
Buy 2-pack of Chuckit! tennis balls for $8
---
---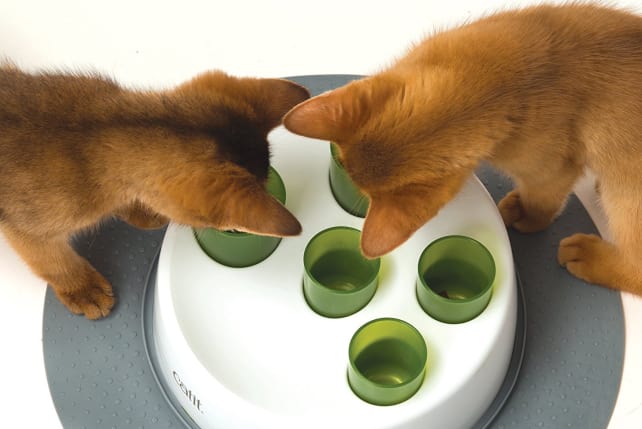 A bored indoor cat isn't just unhappy—she can also get into some pretty serious mischief. That's why I got my cat a Catit Digger Toy. Put a treat in each hole, and your cat will have to dig them out. It's mental exercise and a reward. -Keith Barry, Editor-in-Chief for Home & Outdoors
---
---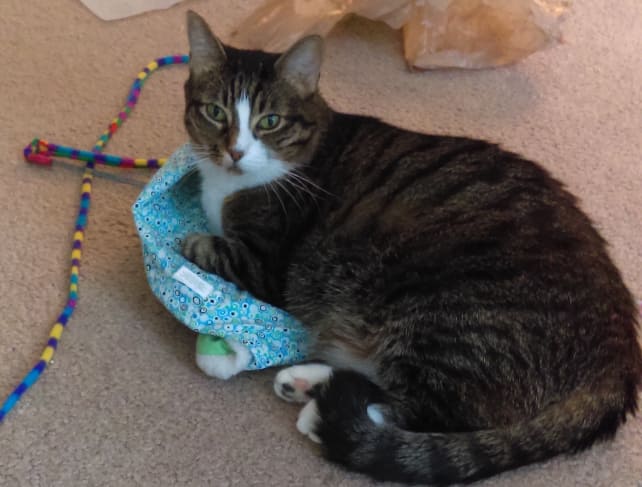 If she could, my cat would spend 27 hours a day inside the crinkle bag. It is basically a cloth sack, but the inside is lined with crinkly magic. She can dive inside it or lie regally on top of it. There's also a bonus string toy if she's feeling especially ambitious. -Julia MacDougall, Senior Scientist
---
---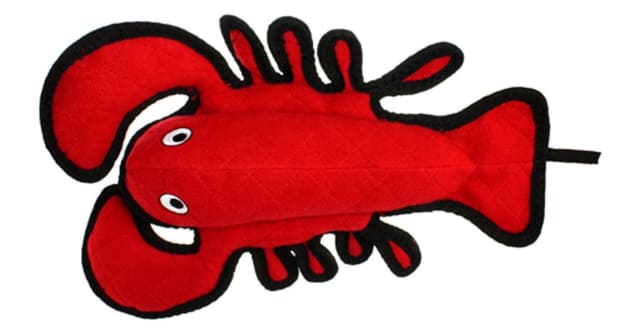 Billed as the toughest soft dog toy you can find, my diminutive terrier savages these toys to pieces within the first hour. It's the squeakers inside—they drive her nuts. But once the toy has been properly disemboweled of its stuffing and squeakers, the toys live on as beloved scraps for years. In my opinion, it's the perfect tug toy. -Dave Kender, SVP of Editorial
---
---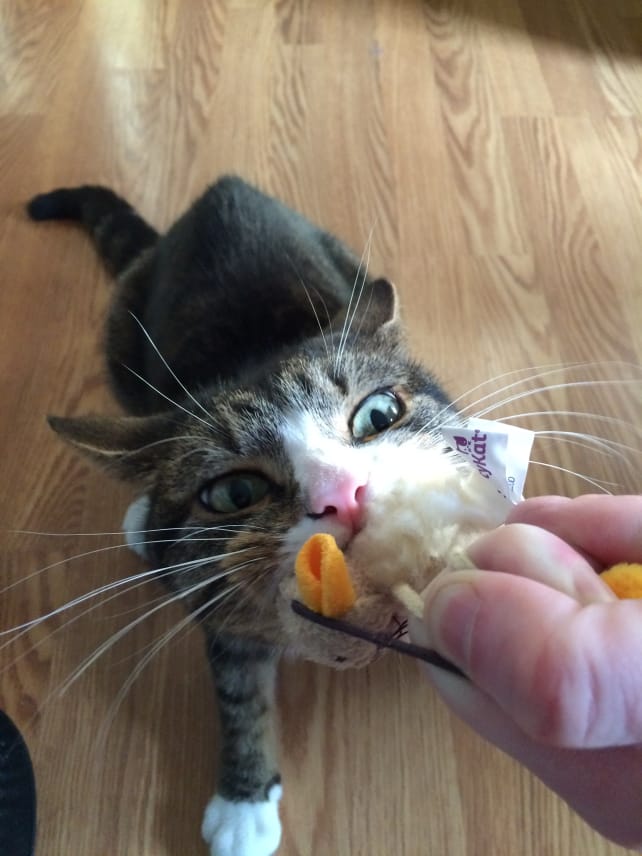 My cat is obsessed with this toy. We have to keep it locked away or he tears it to shreds. -Samantha Gordon, ECommerce Editor
---
---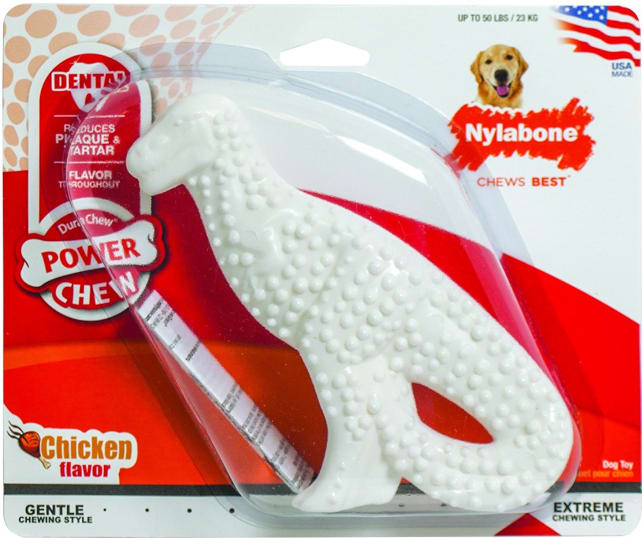 My dog Cooper loves the dinosaur-shaped chicken flavored Nylabones. We got him one when he was a puppy and he carried it around with him everywhere for years. It was one of the few toys he didn't (or couldn't) outright destroy. Finally, after about 4 years of use, the little nub he had nibbled it down to got kicked underneath the stove one time too many and had to be thrown out. We got him a brand new one as an add-on order recently, and he's been hard at work chewing the extremities off for a few weeks now. - Mike Roorda, Video Producer
---
---
We have a dog backpack for our dog. He loves his pack because when we take it out he knows he's going on a hike—and that's more fun than any toy in the world. -Jeremy Stamas, Video Production Manager
---
---
My dog is obsessed with the small SqueakAir tennis ball. He has two dog friends and they all go bonkers for them, mainly because they are smaller dogs and the ball fits more comfortably in their mouths, unlike a regular sized tennis ball. The squeaker can definitely be annoying, but it is a great fetch toy. When we are done playing with it, I usually stash it away to avoid annoying sounds and Charlie shredding it to bits. -Patty Camerota, Assistant Social Media Writer
Buy a 3-pack now on Amazon for $19 (be sure to check sizing)
---
---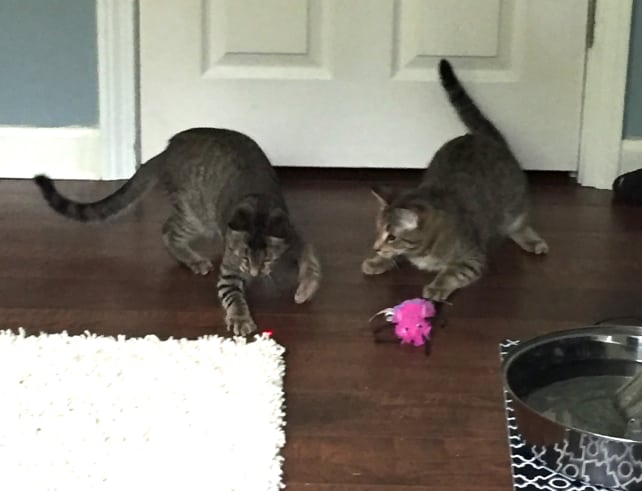 Both of our cats love what my mom calls "the pink men." They break them off the string, carry them all over the house, and attack them. She claims they bring the destroyed pink men to her to show off their prizes, AKA their "kills". -Samantha Matt, Social & Content Strategy Manager
---
---
Our hound mix Blue loves this Lamb Chop puppet. It's actually not a dog toy—in fact, it was my stuffed animal when I was a kid—but since I can make Lamb Chop "talk" to Blue, she thinks it's people. I credit this personification as the only reason Blue hasn't ripped Lamb Chop to shreds like all of her other toys. -Jessica Teich, Staff Writer
---
---
Our editors review and recommend products to help you buy the stuff you need. If you make a purchase by clicking one of our links, we may earn a small share of the revenue. Our picks and opinions are independent from any business incentives.