Home & Garden
10 things under $50 you need if you're perpetually cold
Because winter isn't getting warmer anytime soon.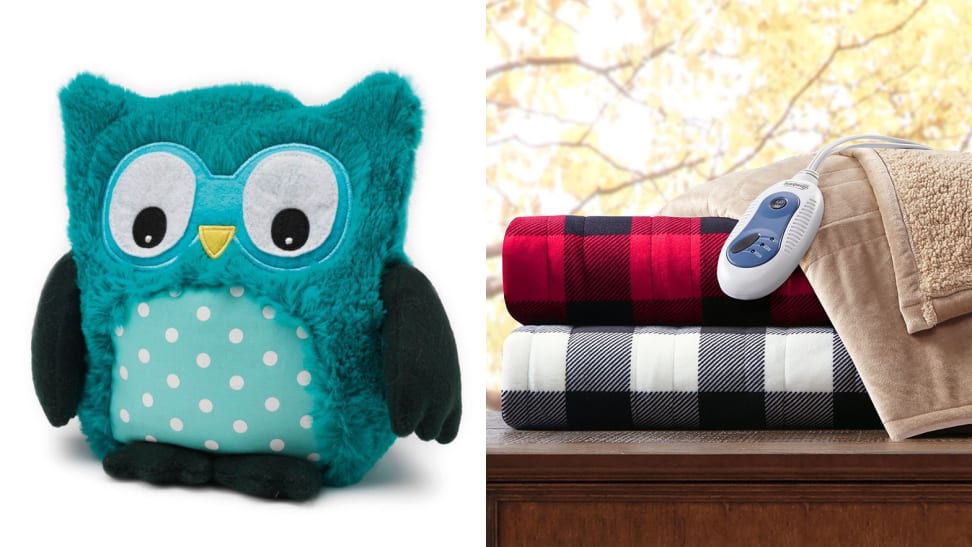 Credit: Intelex / Beautyrest
I'm always cold. I'm a lot like a houseplant that never stops straining for that beam of sunlight coming in through a window, hoping to catch an extra dose of warmth. And living in Wisconsin, that warmth can be tough to come by during the winter months.
So, I have my "survival essentials" that come to the rescue when I need to endure yet another winter. I've invested in an Eskimo-like, faux fur-lined coat. Hot tea is my best friend. And then there's all those little extras, the ones I haven't had to spend a lot on, but they allow me to be a much happier person in even the coldest conditions.
If you're anything like me, whether you live in northern climes or feel the chill in Florida when the temperature drops below 60 degrees, these products were made with you in mind. They make life a little easier, something that we all crave throughout winter's many challenges. And they won't break the bank.
1. A pair of slippers that'll keep your feet warm, and look awesome doing it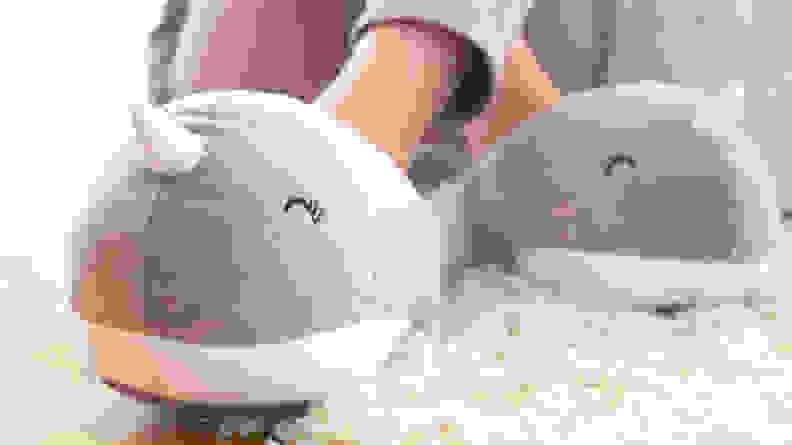 I have quite an extensive collection of slippers. There's my hard-soled slippers that can easily transition to quick jaunts outdoors with my dog. There are the fuzzy ones that cover my ankles for especially glacial evenings. And this winter, I'll be buying a pair of heated slippers to experience warmth on a whole new level. They include rechargeable battery packs and USB charging cables. Plus—narwhals. Is there anything cuter than a narwhal?
Get the SMOKO Adorable Plush Narwhal Heated Slippers on Amazon for $29.95
2. A wrap that feels like your favorite flannel sheets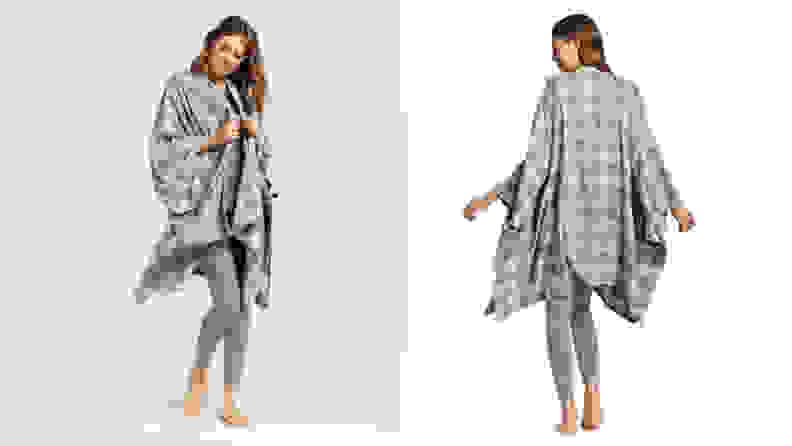 You'll rarely see me without a wrap during the winter. I love that I can get up in the morning and throw it on before heading downstairs. And the bonus? It feels like I'm wearing a blanket, so the transition from my bed to the rest of the house isn't so jarring. This wrap from Gilligan and O'Malley (my favorite brand for pajamas) is basically a big flannel sheet. It's the perfect accompaniment to a soft pair of leggings.
Get the Gilligan and O'Malley Women's Flannel Wrap on Amazon for $14.95
3. A best-selling ceramic heater to keep drafts at bay
There's a reason why this ceramic heater is a #1 best seller on Amazon. People want to bring more warmth to their cubicles, home offices, and reading nooks, and this one can do the job while heating an entire room. It also has an adjustable thermostat so you can get that just-right temperature.
Get the Lasko 754200 Ceramic Heater with Adjustable Thermostat on Amazon for $31.99
4. An 'oh-my-gosh-this-is-so-soft' heated throw blanket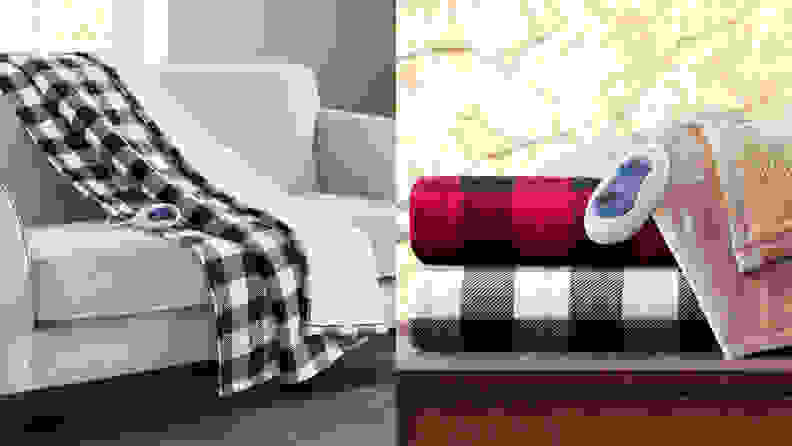 Made up of comfy materials like berber fleece and crystal velvet, this Beautyrest heated throw was made for all-wrapped-up movie nights, and it has three heat settings. Plus, with a classic plaid pattern, it'll fit right in with your wintertime décor.
Get the Crystal Velvet to Berber Heated Throw on Amazon for $45.94
5. A warming bath soak that smells like fresh pine trees
Every winter, this is the single product I can't live without. I'm a big fan of Aura Cacia products, and this one doesn't disappoint. It's a warming bath soak that smells exactly like a pine forest. It's incredibly soothing, and just the ticket after frigid runs outdoors.
Get the Aura Cacia Aromatherapy Mineral Bath, Warming Balsam Fir (Pack of 3) on Amazon for $9.16
6. A portable travel mug that keeps your drinks toasty
It's a bummer when you get to work and your coffee is already cold. It's even more of a bummer when it's cold outside. Head off cooled-off drinks at the pass with a heated smart travel mug, complete with a temperature control. It has an auto adapter so it can stay warm for your entire drive, and it will even alert you when your desired temperature has been reached.
Get the Tech Tools Heated Smart Travel Mug with Temperature Control on Amazon for $27.95
7. A heated neck wrap for sore muscles and chilly nights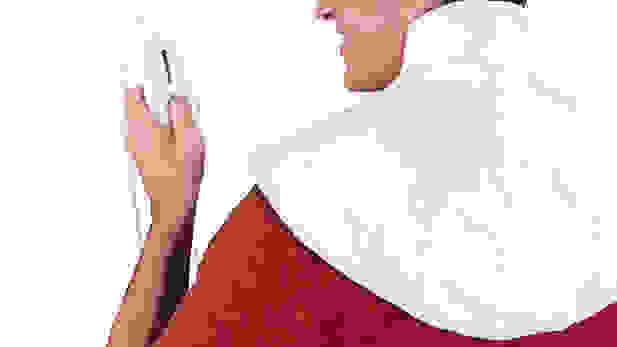 A heating pad with a bit of a twist?! This heating pad has been transformed into a neck wrap, ideal for those headaches and shoulder knots. And while relaxing your muscles, it can warm up your snooze sessions on the couch, too.
Get Dr. Bob's Neck Wrap Heating Pad on Amazon for $39.95
8. A salt scrub that exfoliates while it warms the skin
I've always enjoyed bliss products, and this one is next on my list—a salt scrub that contains self-heating gel and therapeutic oils like eucalyptus and rosemary. A bathroom can get pretty darn cold during the winter, so warm it up with this highly-rated exfoliant.
Get bliss Hot Salt Scrub on Amazon for $38
9. A cozy buddy that you can put in the microwave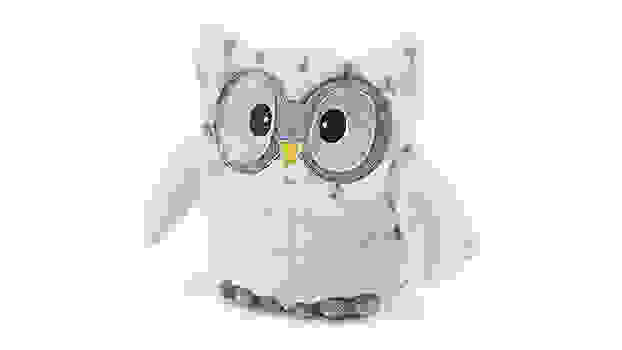 Here's another of my winter non-negotiables—Hooty. I've had Hooty for the past few winters, and I'm not sure how I ever lived life without him. Every night before I go to bed, I put him in the microwave for just over a minute, then I put him on my chest and his warmth soothes me right to sleep. He's even filled with lavender. What can be dreamier than that? Plus, Intelex makes a whole like of Warmies featuring a bunch of different animals.
Get the Intelex Microwaveable Therapy Plush on Amazon for $19.95
10. A pair of socks that can heat up your feet during hiking or lounging
I also swear by SmartWool socks. They're wool, yes, but they somehow magically keep your feet cool and warm at the same time. The Merino acts as the ultimate happy-medium material, readying your feet for winter walks and relaxing afternoons alike.
Get SmartWool Men's Hike Medium Crew Socks on Amazon for $18.95
Prices are accurate at the time of publication, but may change over time.