Home & Garden
10 things your dog will love from Ikea's new pet collection
Adorable pet furniture and all the necessities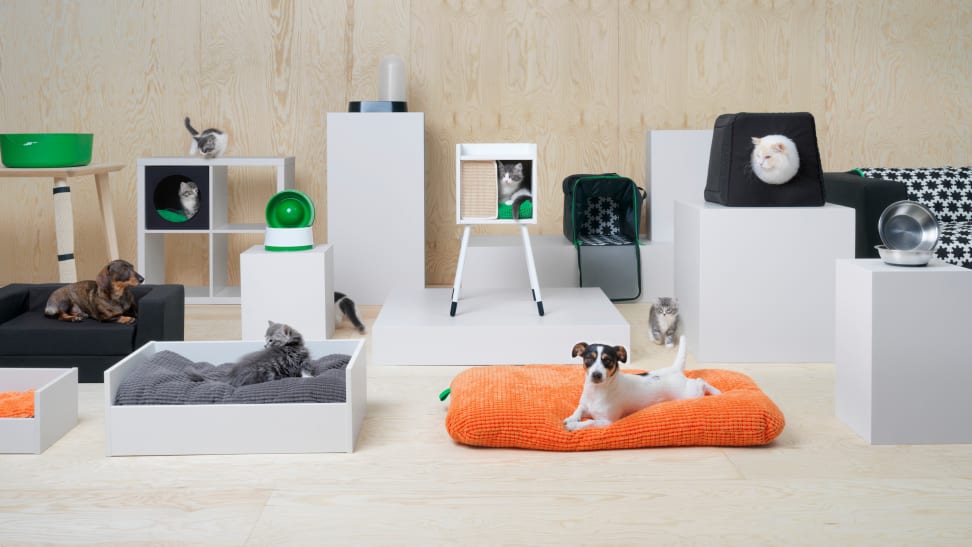 Credit: Ikea
Ikea's design for everyone aesthetic now extends to the sweetest and fuzziest among us—yes, our pets. The new collection is called Lurvig, which is Swedish for "furry", and it gives us new ways to take care of our four-legged family members.
Working closely with a veterinarian, Ikea designed each of these items keeping pet safety at the forefront. They looked closely at animal behaviors—eating, sleeping, playing, and exercising—and built your pet's needs into every piece.
As of this writing, these pet-friendly products are only available at Ikea stores. If you can get to one, here are some of our Lurvig favorites.
1. Slow-feed bowl
Does your dog gulp down her food? This bowl elevates the middle to make sure your pup takes smaller bites. Plus, the material on the bottom clings to the floor. Still, your dog may find a way to knock over the dish and eat all the kibble at once.
Available at Ikea stores for $4.99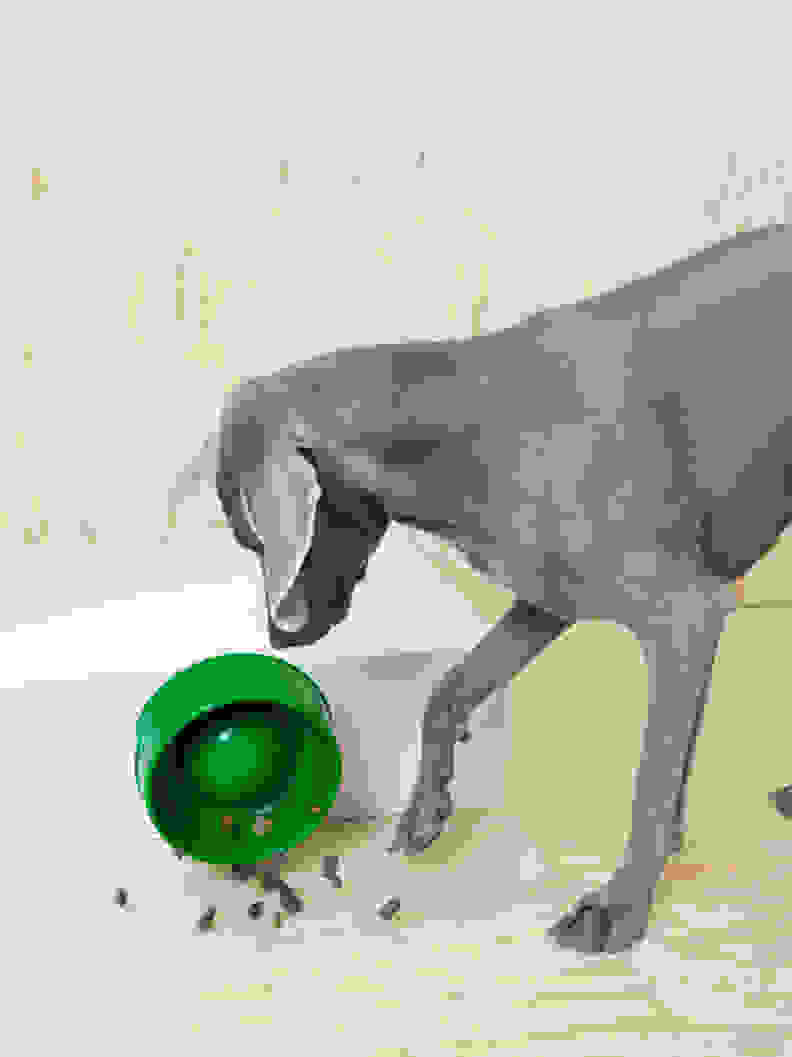 2. Cat/Dog bed
Who but Ikea would think of a pullout couch for pets? It's so efficient, and the slipcover (yes, it has one!) is machine washable. It's not big enough for a large dog, who would rather sit on your couch, but small dogs might be very comfortable chilling on their own little sofa.
Available at Ikea stores for $49.99

3. Cat scratching mat
We know our kitties love to scratch, and it's good for them—but not for the couch. If you attach these sisal mats around the table legs, maybe it will distract your cats for long enough to protect your living room.
Available at Ikea stores for $5.99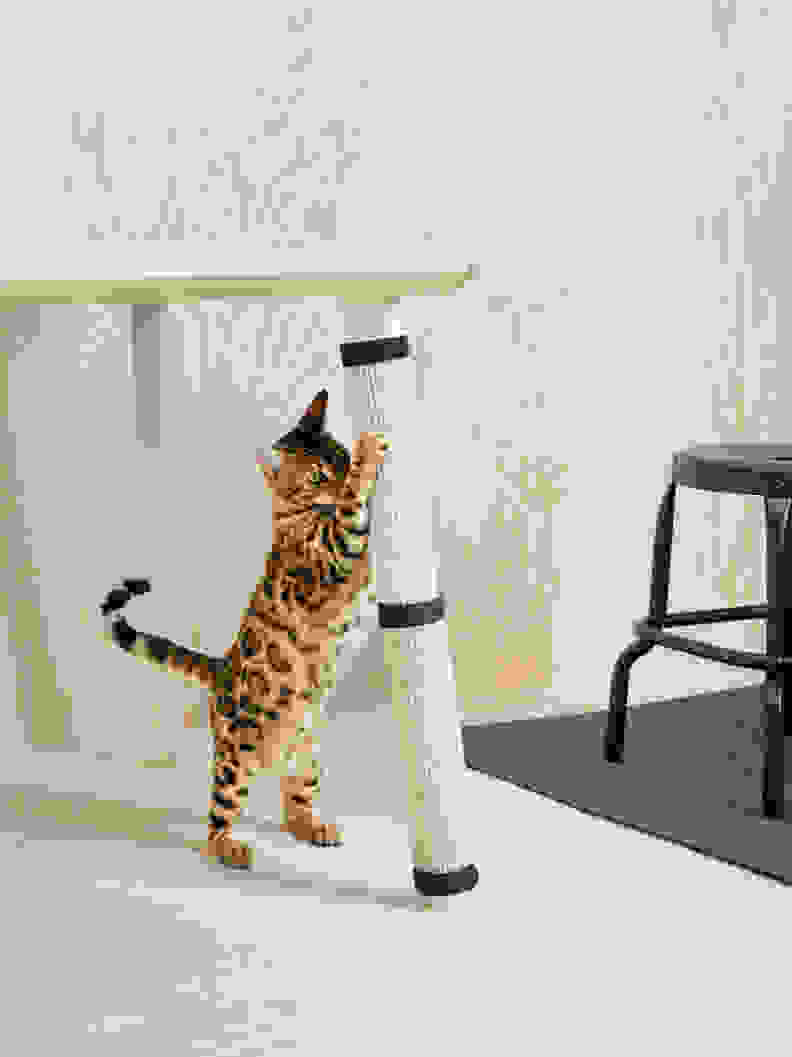 4. Kallax sleeping cube
You love your Kallax bookshelves, right? Well, insert one of these soft cubes into a Kallax cubby to create a safe spot for your cat. She naps for about 16 hours a day. Shouldn't it be in a cozy spot?
Available at Ikea stores for $10.98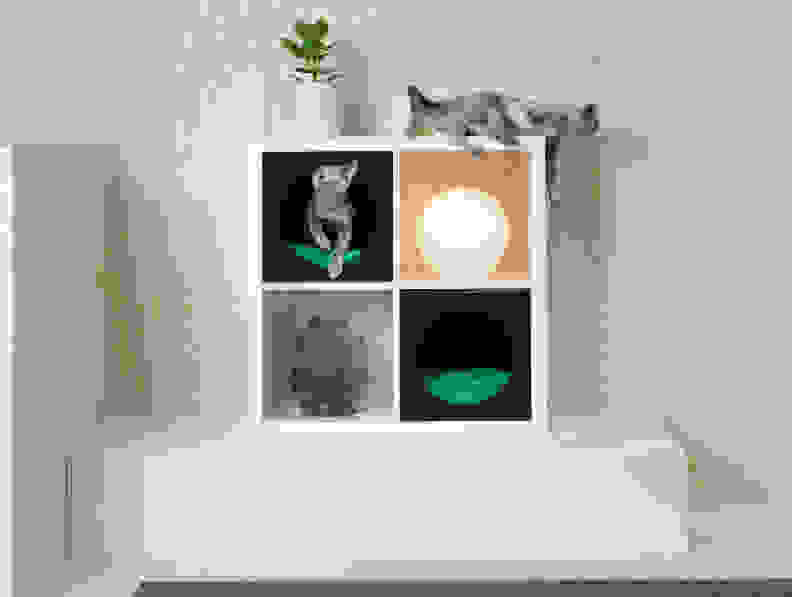 5. Pet travel bag
Whether you're taking your pet to the vet or driving him home for the holidays with you, this carrier is designed to make it easy to let the cat out of the bag once you arrive, since both ends unzip. Your cat will appreciate looking out the side window, and you can keep an eye on him through a window at the top.
Available at Ikea stores for $24.99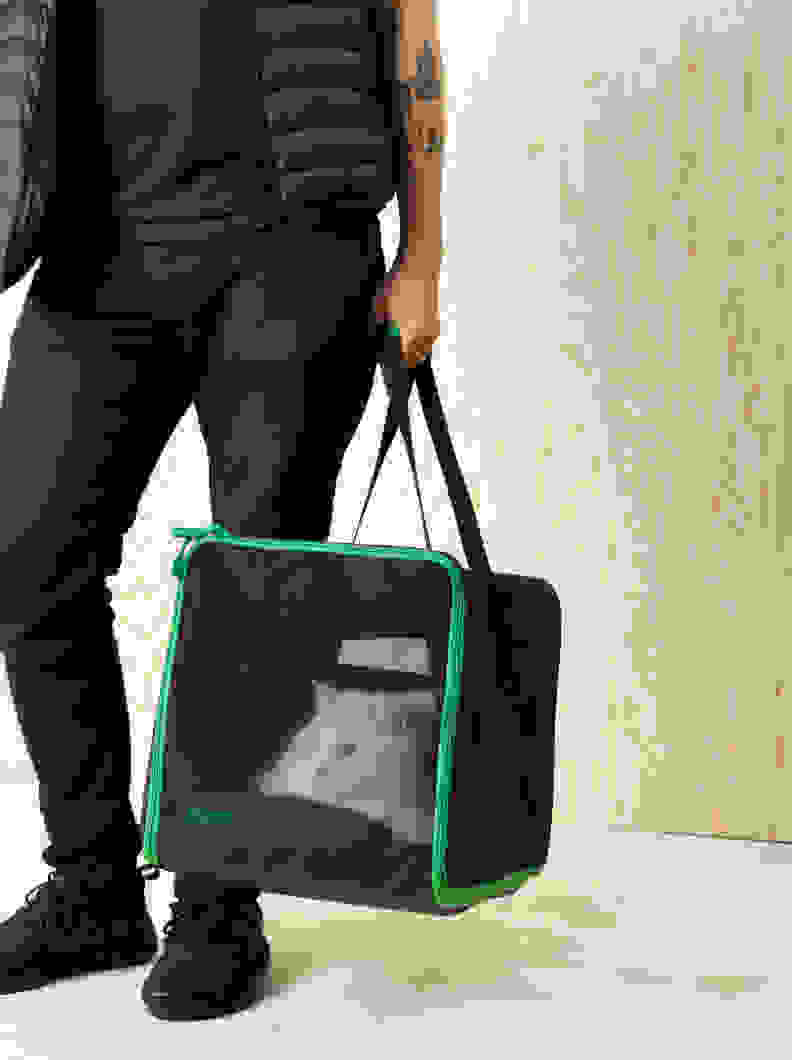 6. Cat house on legs
Think of it as a night stand/kitty retreat hybrid that fits next to your bed. The piece is designed with a scratch wall on the outside to let the cat sharpen her claws. Then, she can jump into her own little space. I wouldn't put a lamp on top of this table, because your cat would absolutely knock it over, but maybe a nice, non-toxic fake plant would work.
Available at Ikea stores for $49.99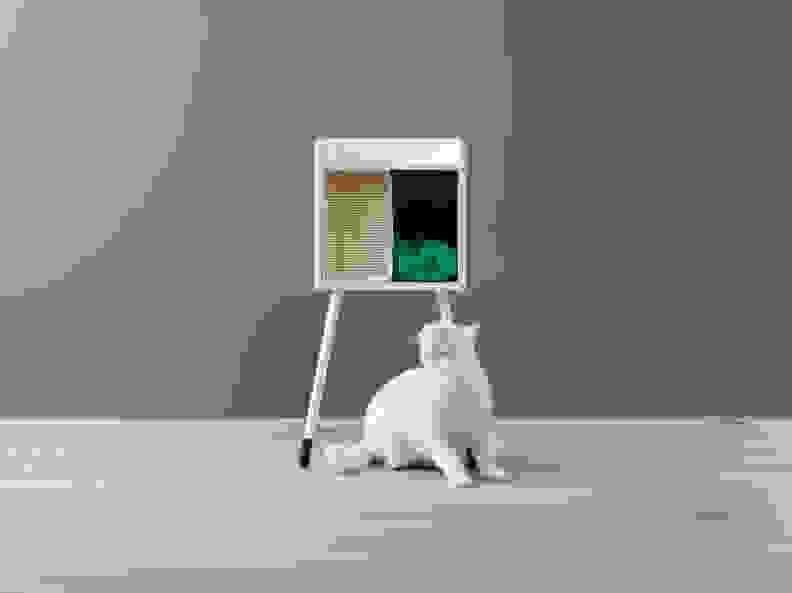 7. Play tunnel
While you're elsewhere, your cat can keep busy running back and forth, chasing the little green ball toy that's attached to the tunnel.
Available at Ikea stores for $7.99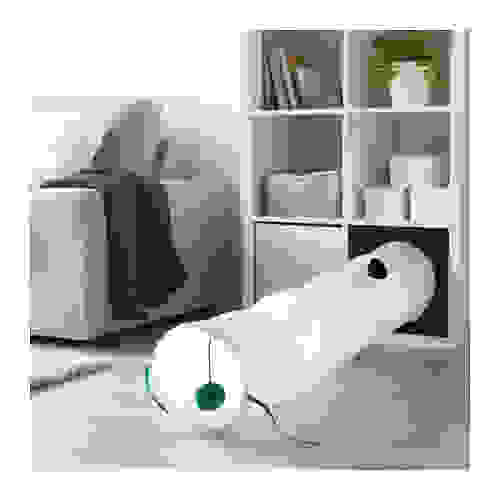 8. Blanket
Just what you need to protect your couch or the back seat of your car from dog hair and dirty paws, this washable, water-resistant blanket has a cute graphic print to coordinate with your stuff.
Available at Ikea stores for $19.99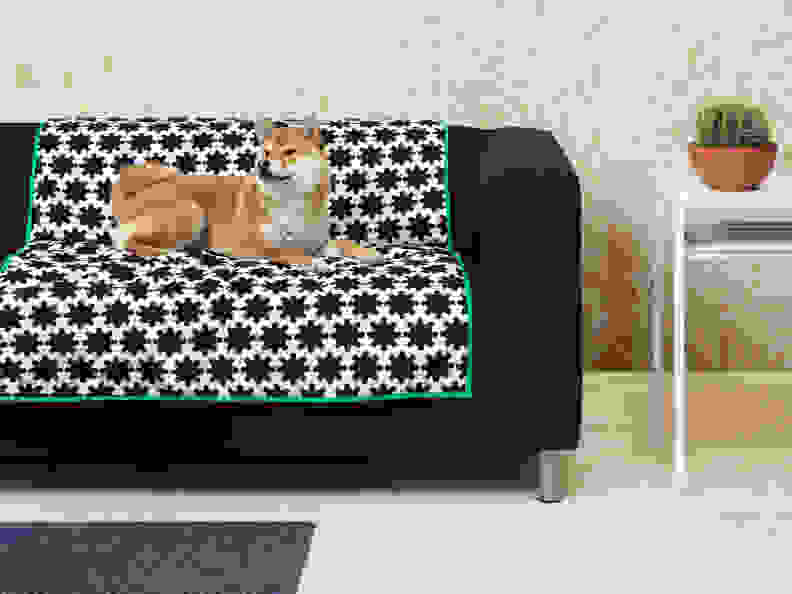 9. Water dispenser
Serve your pet clean, fresh water all day with this dispenser. You'll want to place it on a tray to keep splashes contained.
Available at Ikea stores for $7.99

10. Cushion cover for pet bed
This is four-legged furniture at its best: you can stuff this cover with your old clothes and soft blankets to create a comfy nest that soothes your pet with your familiar smell.
Available at Ikea stores for $4.99

Ikea also carries all kinds of pet needs, from leashes to litter boxes, all at affordable prices. And, if this is something you care about, many of the pieces coordinate with Ikea furniture pieces you already own.