Home & Garden
11 products on Amazon that will make 2018 your most productive year yet
These items will have you saying, "I think I can, I think I can…"
Credit: H2O Coach / Jawbone
The beginning of a new year is an exciting time. There's uncorking champagne, looking forward to a fresh start, and...making resolutions. That all sounded fun and exciting, right up until that last part. Year after year, many of us make half-hearted New Year's resolutions, ones that we might keep—we'll see.
"I'll lose those 10 pounds—if there aren't too many office parties with cake."
"I'll get organized—if I miraculously have a free weekend."
"I'll start a budget—ooh, but I really need to buy that one thing!"
There always seems to be something that gets in the way of pursuing the goals we know deep down will make us better. If you want to really commit this year, you have to just discover those hidden pockets of motivation you didn't know you had. And sometimes, that means putting the motivation right in front of you. In your closet. On your desk. Or on your wrist.
For that extra oomph of inspiration, there are plenty of things that can help you fulfill your New Year's resolutions. Here are 10 items to start 2018 off on the right foot.
1. A Fitbit smart fitness watch to track your accomplishments
Fitbit fitness trackers have been on the market for a few years, and now their models are better than ever. The current crème de la crème of their lineup, the Fitbit Blaze Smart Fitness Watch, is the perfect exercise buddy as you set out toward checking off your New Year's goals. It tracks heart rate, steps, calories burned, and the intensity of your workouts, and it even has GPS so you can map your routes if you're an outdoor runner like me. But it also connects to your phone so you can check texts, reminders, and more so you never miss a beat. It's no surprise that this small wonder made our list of the best smartwatches of 2017.
Get the Fitbit Blaze Smart Fitness Watch on Amazon Starting at $149.95
2. A bottle that marks how much water you should drink every day
There's hardly anybody out there who legitimately drinks enough water. Our schedules are jam-packed—how are we supposed to keep track of how much water we drink on top of everything else? This cool water bottle takes the guesswork out of it, with lines that mark how much water you should be drinking by certain times, along with a reminder to refill. Plus, it has inspiring words on it that can nudge you to finish that H2O.
Get the H2O Coach Motivational Water Bottle on Amazon for $19.97
3. A box of affirmation cards to help you believe in yourself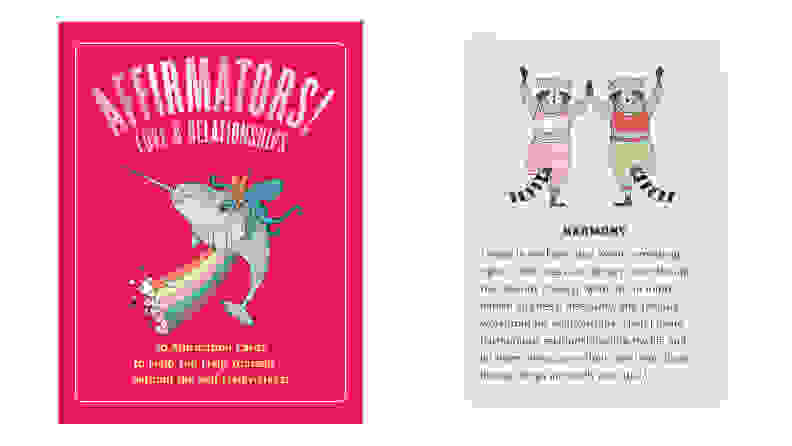 Knock Knock, the brand that makes funny yet motivating paper products and notebooks, now purveys affirmation cards that will convince you that you're a super amazing human being when you're not really feeling it on your own. This set focuses on love and relationships and contains 50 affirmations that you can say out loud every day, or read whenever you need that little boost. Keep your favorites in your wallet or share them with loved ones to spread the positivity.
Get the Affirmators! Love & Relationships Affirmation Cards on Amazon for $13.75
4. A wall-mounted rack to organize cleaning supplies and tools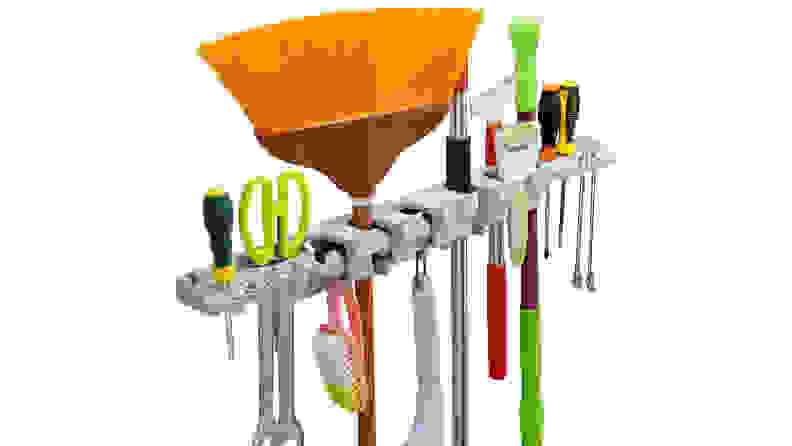 There are way too many areas in our homes that can stand to be better organized. Rome wasn't built in a day, so when it comes to organization, it's best to work in stages. Start by organizing that random closet full of mops, brooms and tools with this handy-dandy wall-mounted storage rack. Now you'll be able to fix and clean those other things, because you'll know where all your supplies are.
Get the Utility Wall-Mounted Tool Rack on Amazon for $13.57
5. A sleep and activity tracker that links to an app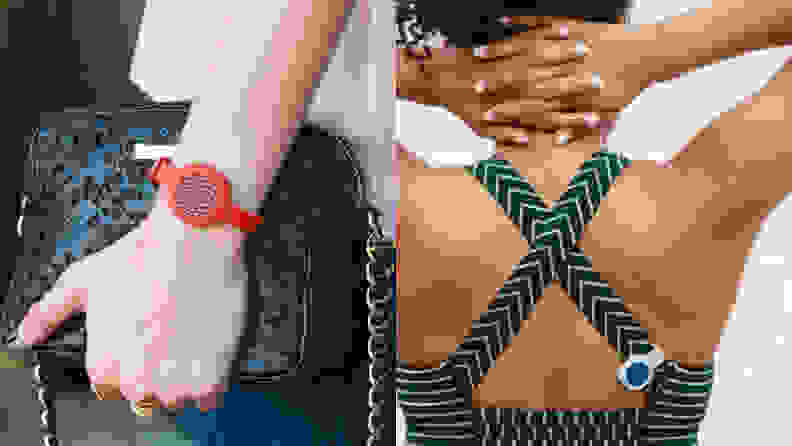 If you prefer a clip-on fitness tracker to a wrist version, look no further than the latest from Jawbone, a slick yet very inexpensive tracker that connects with an app where you can see how many calories you've burned, how many hours you've slept and you can even enter in your foods for that day as well. Getting healthy never looked so smart or stylish.
Get the Jawbone Up Activity Sleep Tracker on Amazon starting at $8.99
6. A set of forms that can guide you through your budget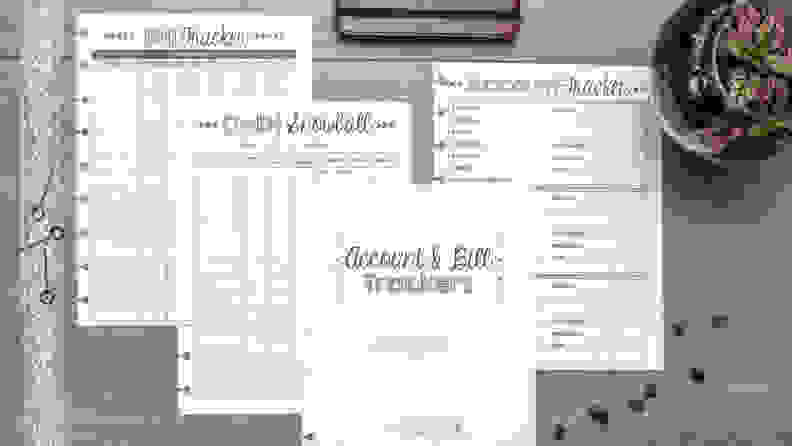 Setting a budget is the least-enjoyable activity in the world. Well, at least it's a close second to sticking to that budget. You can make the process a little less painful with the help of these charming forms that look so nice you'll be excited to fill them out. In this pack, you'll find six inserts for your account information, two bill tracker inserts, and four "Debt Snowball" inserts in which you'll finally face down that debt once and for all.
Get the Bill Payment Tracker for the Happy Planner on Amazon for $14.95
7. A colorful yoga mat to brighten up your workouts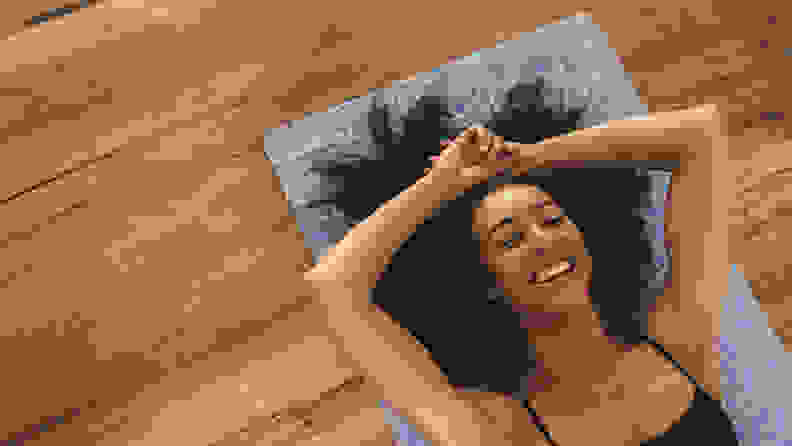 Light up your workout with a yoga mat that makes you happy every time you look at it. In lively colors with geometric shapes, this mat also goes to work, with a 2-in-1 design that has a non-slip towel-style top for better grip, ideal for those hot yoga classes.
Get the THE COMBO YOGA MAT by YOGA DESIGN LAB on Amazon for $68
8. An app that delivers fresh workouts every day
Doing the same workout time and time again can get just plain boring. This app, which you can download for free, features a brand-new workout every morning, every day. Each workout is available for 24 hours, so you can squeeze it in on your schedule. Choose 15 minutes or an hour, and chush those fitness goals.
Get the Daily Burn—Streaming Workout Videos on Amazon for free
9. A fitness program that's actually fun
Zumba has been around for a while, and for good reason. The creators figured out a way to turn dancing in our living rooms (something we're probably doing anyway) into a legit fitness routine. This set will have you grooving to the whole program, and contains 10 DVDs, a crossbody bag, and the "Zumba Rizer" to stand on during workouts for extra toning.
Get Zumba Fitness Incredible Results on Amazon for $74.44
10. A planner with a spiritual side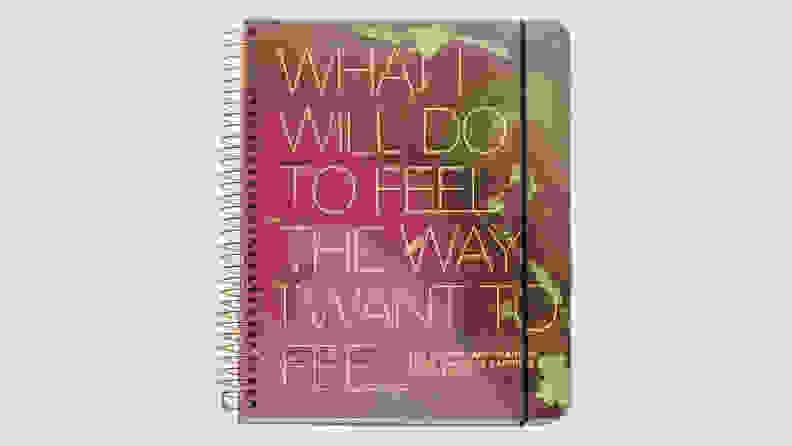 Danielle LaPorte is an author with many devotees. One of her best-loved books, The Desire Map, is now a planner for those who want to dig a bit deeper into their days. While scheduling, you can answer the question, "how to do I want to feel today?" with prompts, reminders, and soulful words that can help you look at your day in a whole new way.
Get The Desire Map Planner from Danielle LaPorte on Amazon for $44
11. A t-shirt to motivate you to get out of bed and head to the gym
We know you're awesome. Your friends know you're awesome. But do you know you're awesome? Wear a reminder on your shirt and take that inspiration with you to the gym, to run errands or, when you head off to dreamland. No matter what your New Year's resolution is, this shirt is there to support you.
Get the Wake Up and Be Awesome Inspirational T-Shirt on Amazon for $16.95
Prices are accurate at the time of publication, but may change over time.