Home & Outdoors
'I got a post-it note for Mother's Day — and it changed my life'
20 real moms reveal the best Mother's Day gifts they've ever received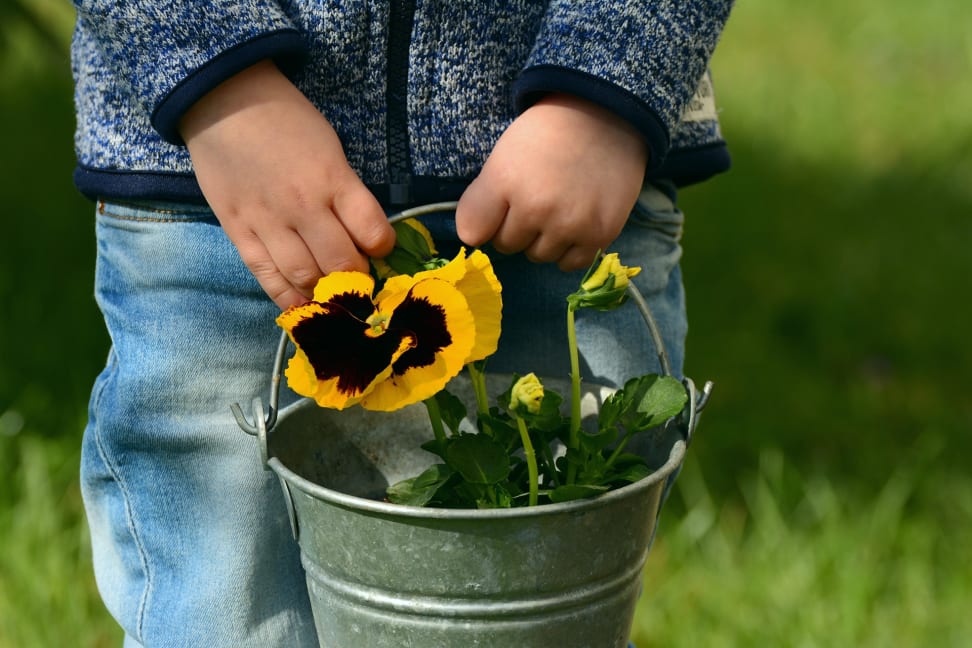 Credit: congerdesign
If you didn't know, Mother's Day is this weekend. Some people spend weeks planning brunches and ordering gifts, while others pick up flowers, cards, and candy on the fly. Sure, it's a Hallmark holiday, but guess what? Your mom cherishes every little thing you do.
We asked a group of moms about their most memorable Mother's Day gifts. They told us about a lot of homemade cards, cups, and other standout items that prove you don't have to drop a bundle to make mom feel loved.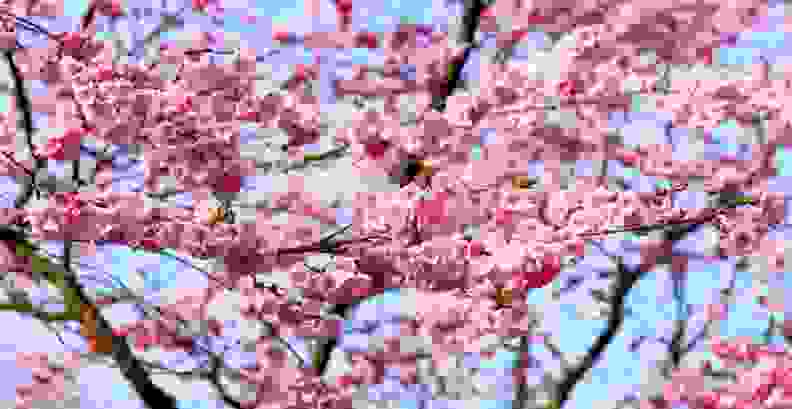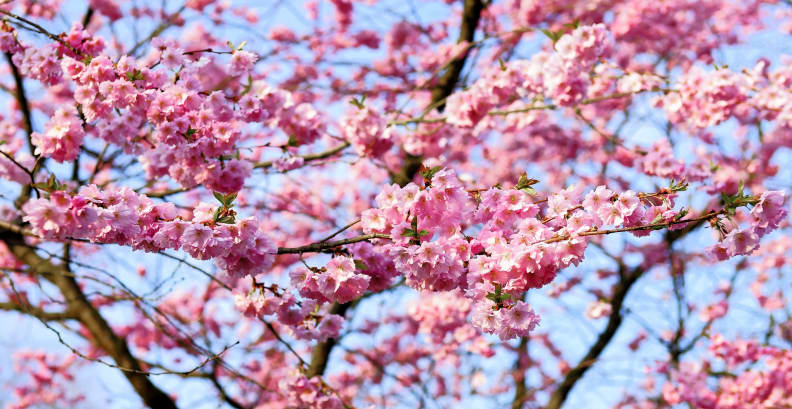 "My favorite gift was a cherry blossom tree that we planted as a family of three on my first Mother's Day. We picked it out as a family and planted it together. It represents my growth as a mother and continues to blossom every year despite harsh seasons and challenges, similar to motherhood." —Alicia, East Bridgewater, MA
"When my 10-year-old was in kindergarten, I got a handmade bookmark with my son's thumbprints forming a flower around a photo of him. I remember making a thumbprint picture for my own mother when I was in kindergarten! —Anonymous, Plymouth, MA
"My husband paid for me to get a motherhood tattoo. It has roses in our three birthstone colors, a line drawing of a mother and baby, and our daughter's name. I got this for Mother's Day 2015, my first Mother's Day. We're one-and-done, so getting a tattoo in honor of our daughter was very special." —Sarah, Marshfield, MA
"My son and husband bought me a session with the well-known personal stylist Suzie Gaffney. It was so special because they love me and wanted me to be happy. Suzie was able to give me a shot of self-esteem that I'd lacked for years. She completely revolutionized my style and my closet and reminded me that the 'me' that I loved was still very present—she just need to break out a bit." —Jenni, Kennett Square, PA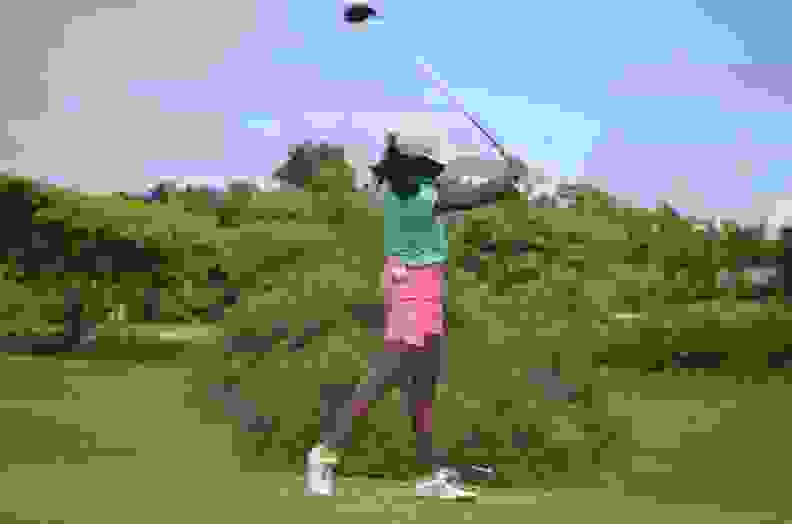 "One year, I had brunch with my family and then they gave me time to play a full round of golf. It was special because I used to play a lot of golf with my husband, but after kids I haven't had much free time. My husband knows how much I love to play golf, even now with my kids. I think we will all play together this Mother's Day!" —Jen, Marshfield, MA
"My husband took a picture of each of my children's birthdays, with them blowing out their candles, and framed them in a multi-picture frame. Now I have birthday 1-10 for my son and 1-8 for my daughter. He adds the newest pic every year. I love walking by the framed photos and just seeing how they've grown! It was the most thoughtful and beautiful gift I've ever received." —Amy, Ladera Ranch, CA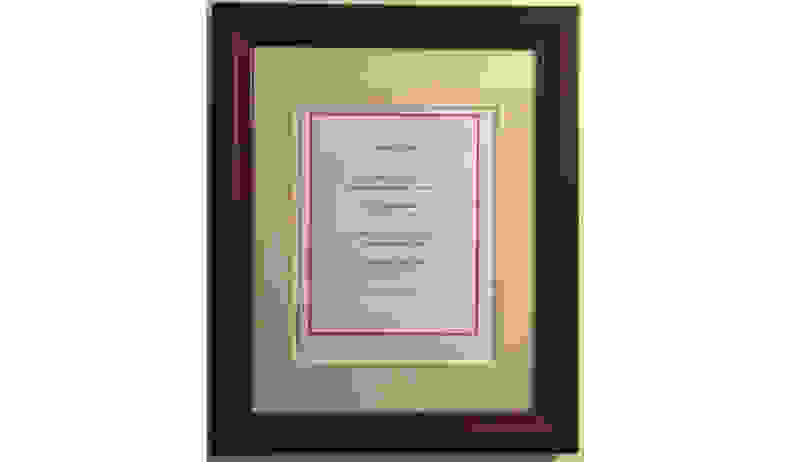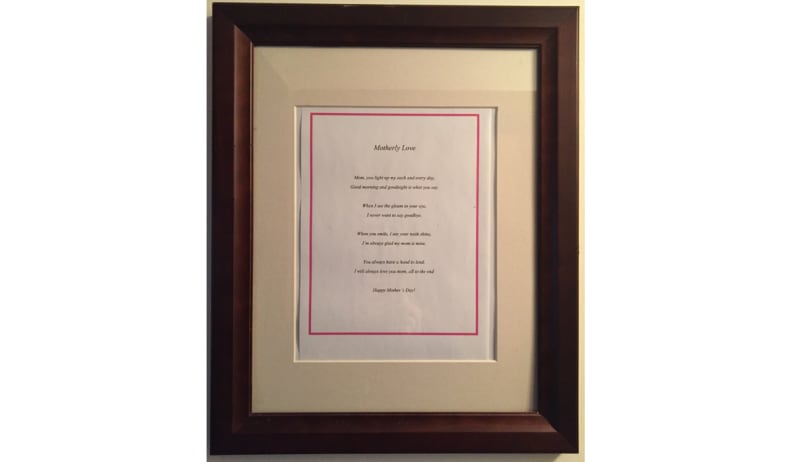 "One of the best I received was a poem written and framed by my son and done on his own at home, not school classroom related. It was very heartfelt and sweet, created by a very heartfelt and sweet boy, who can be a young man of few words—and poem writing was not a common practice for him. So this was very sweet and creative and he went out with his dad to buy the frame. It was all his planning, from beginning to end." —Diane, Marshfield, MA
"The gift that stands out was a massage on my first Mother's Day. My daughter was born in late April and by the time Mother's Day rolled around, my body was one big knot from breastfeeding, recovering, and no sleep. The absolute best part about it was that the appointment was for that day—already scheduled with someone already lined up to look after the baby. Thirteen years later, I still remember how heavenly that was." —Anne, DE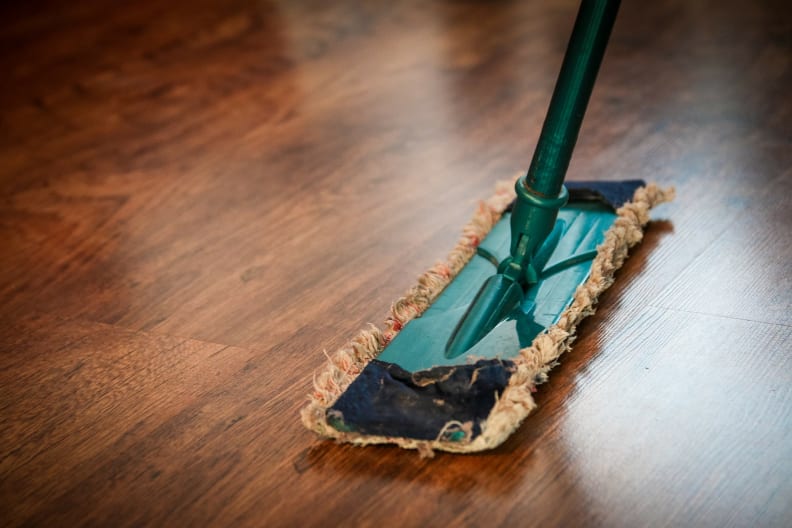 "Last year, my husband gave me weekly housecleaning for one month—and he did the cleaning! Best. Present. Ever. It showed that he thought about what was important to me and that he was willing to put some sweat equity in the gift and not just throw money at something." —Heidi, San Francisco, CA
"This might be a little extravagant, but last year for my first-ever Mother's Day, my husband got me tickets to see Hamilton in New York City with my sister and made dinner reservations at my favorite restaurant. Obviously, Hamilton was incredible, but getting to have an entire afternoon and evening in New York City—a place I miss living so much—really made me feel like myself for the first time since getting pregnant. So many people in my life had transferred their view of me to a mom and nothing more, so this was really special and fun for me." — Jacqueline, Stamford, CT
"Last year, I got a Razor scooter. I'd asked for one for years. My husband 'leaked' to my daughter that he bought me a lamp. I was ticked off. When I opened the box and saw the scooter, I was thrilled, but my daughter figured out that my husband had lied to her on purpose and why, and she burst into tears. She also really wanted a lamp. But now we scoot together." —Melissa, New York, NY
"In 2015, it was my first Mother's Day as a mom of two. I got a little jewelry box with 'mother' engraved on it. Each letter in 'mother' had a word describing me and around the box, there were pictures of my kids. Then, I was allowed to stay in bed all day!" —Nicole, Wemouth, MA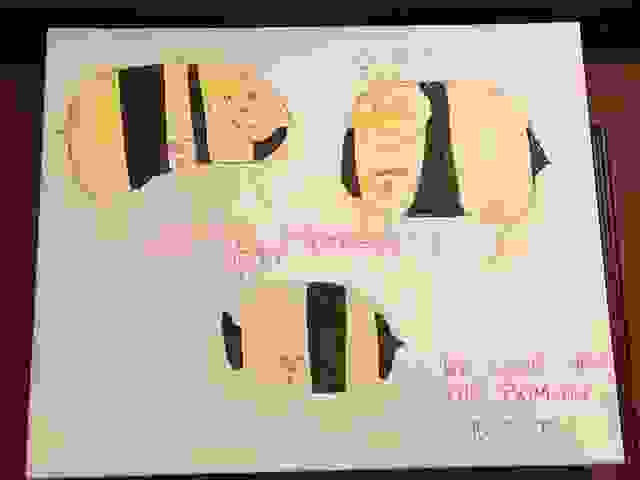 "Mother's Day 2016, I got a painting from my kids—with my husband's help. They made a canvas of 'Mommy's Bum'blebees.' My husband actually painted their bums and had them sit on the canvas and then he used marker to make it look like a bumblebee. We had a (very cranky) 6-month-old at the time and I have no idea how or when he pulled it off. I was shocked, thought it was absolutely hilarious, and now it's my favorite!" —Shauna, Braintree, MA
"It was a little plant in a Dixie cup. That Mother's Day, my oldest daughter was in kindergarten. Her class had planted seeds in anticipation of Mother's Day and she was beyond excited to give it to me. 'Mommy I grew this from a tiny seed for you!' It was the gift of her excitement I treasure the most." —Sue, Bear, DE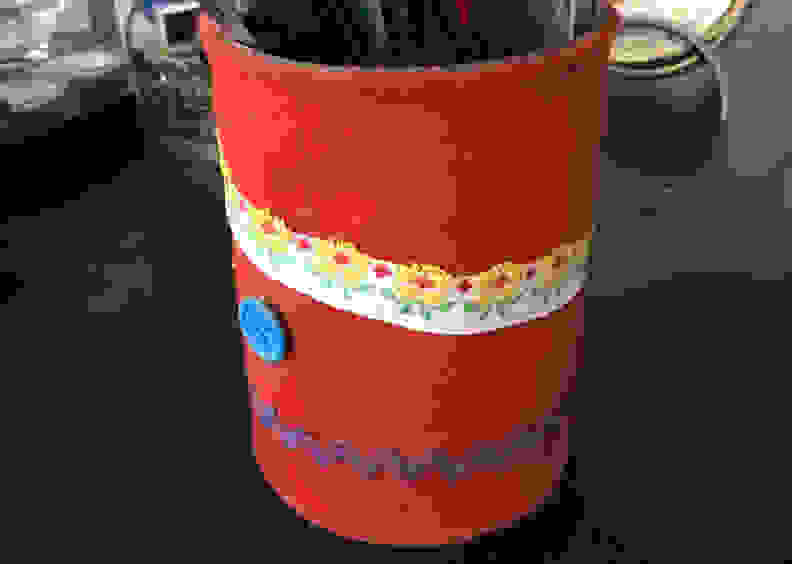 "My eldest son made his first Mothers' Day gift in preschool. It's a pencil cup holder, and I loved it. Yes, I know it's a can, covered with felt, and decorated with a piece of trim, rick-rack, and a blue button. If you turn the cup around, there are a few extra glue blobs and the unevenness of the trim is clearly obvious. As a mom though, the creation is so much more than the sum of its parts. It represents his creativity and pride in crafting, and his joy in gifting. More than two decades have passed and the gift still sits on my desk. Every so often, when he visits and the pencil cup catches his eye, he tells me, 'I can't believe you still have that!'" —Kathryn, Mt. Pleasant, SC
"I got a simple white butter dish. You know the ones that have flat bottoms and when you take the top off, you find the amazing fresh butter. I hate that fake stuff. I was looking for one for years, but just couldn't find it. My daughter went to her grandparents' and searched the net for a dish that I would like (I'm picky) and one she could afford, as she wanted to pay for it for mom. I had no idea she went to so much trouble." —Staci, Alkmaar, Netherlands


"This—and it's my favorite ever! I have a blue stone paved patio that was always filled with weeds to the point I hated it. Now I love it, because it's so easy to weed. I love to burn and I love to clean and it's the perfect combo of both. Also, I didn't even know such a thing existed (or I would have had it already), so it was awesome to be surprised with something I actually wanted for a complete change. I hate fluffy gifts like lotion and soap and whatnot. I never use that stuff." —Moira, Wilmington, DE
"I received a laminated drawing of me flying a kite drawn by my son. The caption was a fill-in-the-blank. 'In her free time my mom likes to... fly kites?' I got it back in 2014, when he was in kindergarten. It was so special to me because his perception of me was that I spent my time flying kites. I interpreted it as I enjoy each moment and it was the ultimate compliment expressed in a unique way." —Lori, Marshfield, MA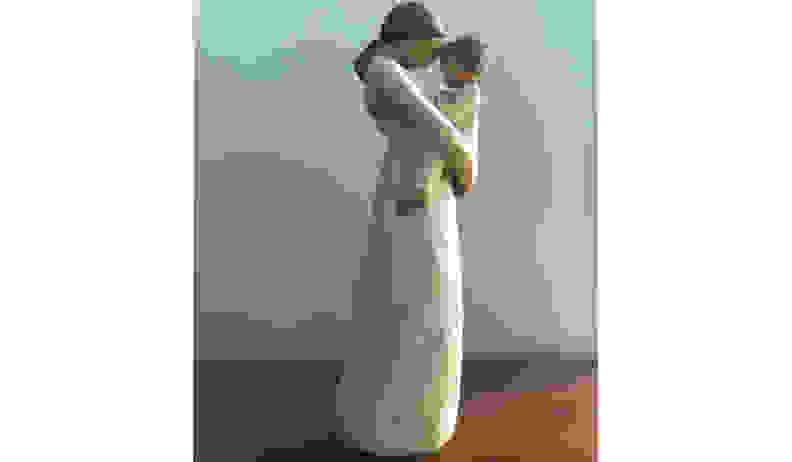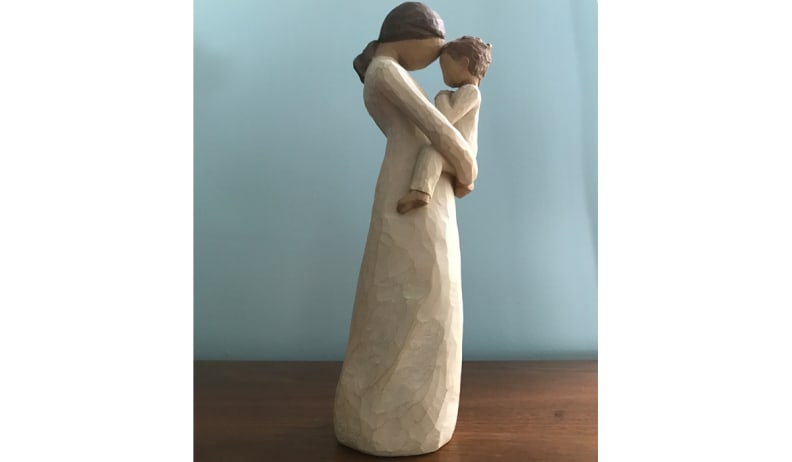 "This little statue is my favorite Mother's Day present. It's from 2010. My divorce had been finalized four days earlier, and my 40th birthday was the same week. My mom took my four-year-old son out to pick out a present for me. He picked this because at the time, he had curly blond hair, and I had long brown hair that I wore back in a ponytail or braid. He told my mom that this reminded him of the way I would hold him." —Georgie, Wilmington, DE
"On my first Mother's Day in 2012, I got a Post-It note saying, 'Go back to bed.' It was the first and last time I slept in." —Marnie, Boston, MA
Up next
Get Reviewed email alerts.
Sign up for our newsletter to get real advice from real experts.