Every fall, I have to buy a new bag. It's a rite of passage into cooler weather, or at least that's what I tell myself when I swipe my credit card at Nordstrom. I just can't resist layering my layers with a new pal on my arm—especially if it comes in a fall-themed color, like maroon or cognac.
This year, there are tons of new styles out there for crossbody bags, totes, satchels, shoulder bags, and more. Classic designs and patterns still remain a favorite of mine, but I also can't resist chasing trends.
Here are a couple of my favorite handbags you can buy right now. Happy shopping!
---
1. This stylish, brand new Tory Burch tote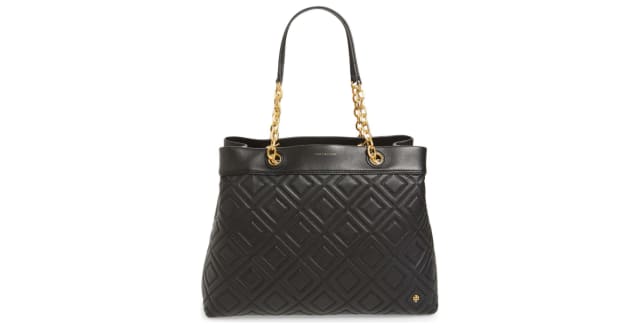 I fell in love with this bag the moment I saw it. The lambskin leather. The unique pattern. It looks way more expensive than it is, and I need it.
Buy now: Tory Burch Lousia Lambskin Leather Tote, $598 at Nordstrom
2. The always popular tote bag from Madewell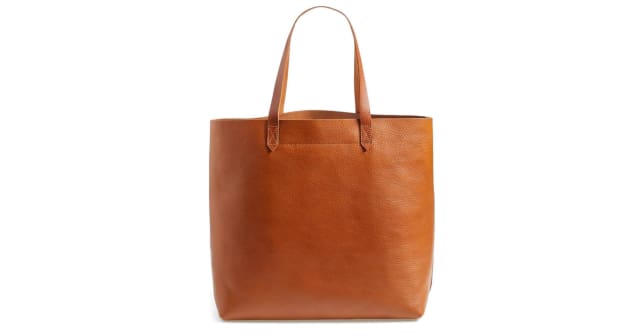 I have always been obsessed with this tote bag from Madewell. It's a staple in every fashion girl's closet, and works great for the office or for a weekend adventure.
Buy now: Madewell 'The Transport' Leather Tote, $168 at Nordstrom
3. A professional tote that is perfect for the office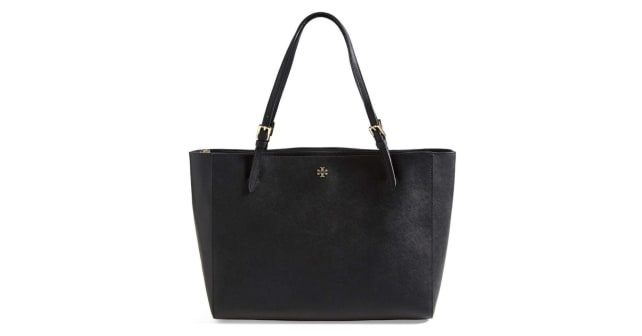 I actually own this bag and have been using it literally every single day for work for the past two years. It perfectly fits my 15" laptop along with my computer charger, wallet, and all of the other things I put in my bag (that's a lot of stuff, you guys). I highly recommend this bag!
Buy now: Tory Burch 'York' Buckle Tote, $295 at Nordstrom
4. This trendy Coach bag that combines suede and leather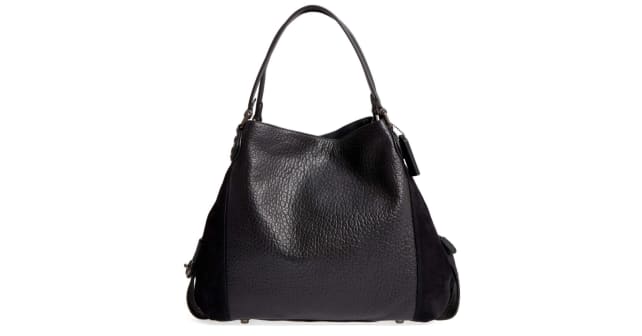 Coach has made a major comeback over the last few years. The quality of their leather is great, and this bag goes beyond that—it features suede too, a must-have this season.
Buy now: Coach Edie 42 Leather & Suede Shoulder Bag, $495 at Nordstrom
5. A black hobo bag that goes with anything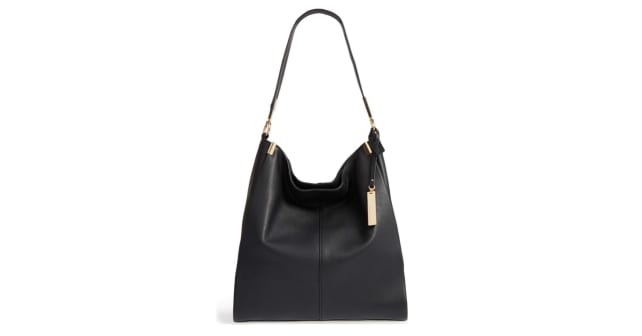 If you're looking for a casual black bag that will fit all of your stuff and work with any outfit, this classic Vince Camuto hobo was made for you.
Buy now: Vince Camuto Rosen Leather Hobo, $278 at Nordstrom
6. The classic Burberry tote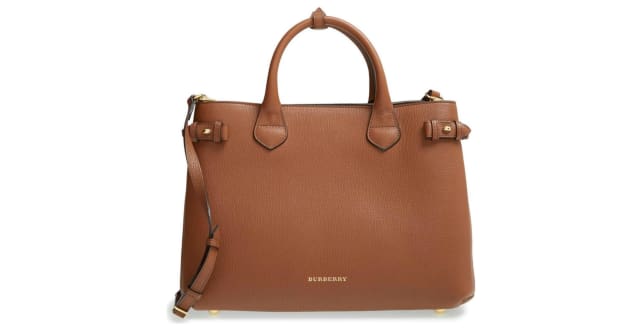 If you have the money, why don't you own this purse already? A classic Burberry bag will last forever. It's a no-brainer if you can afford it. (Clearly I really want one of these.)
Buy now: Burberry Medium Banner Leather Tote, $1,595 at Nordstrom
7. A Longchamp tote that is a beautiful wine color
Most people know Longchamp for their popular nylon bags that quite possibly 80% of women have. But they make other kinds of bags, too! Check out this leather and suede tote. It's a gorgeous color and beautiful style. Need, not want!
Buy now: Longchamp Penelope Leather & Suede Top Handle Tote, $895 at Nordstrom
8. This stunning Saint Laurent leather bag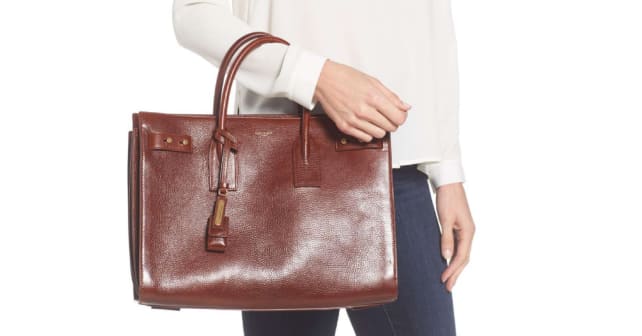 This is the priciest bag on the list, but wow—this bag is amazing, and the color is perfect for fall. It's already on my wish list.
Buy now: Saint Laurent Medium Sac de Jour Grained Leather Tote, $3,550 at Nordstrom
9. A snake skin emerald bag that will make you stand out in the best way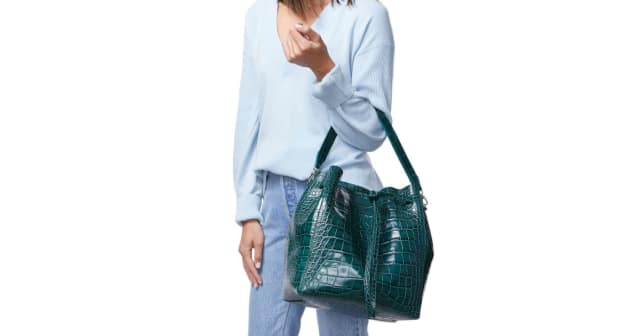 Snake skin is back. This bag screams "cool" from the pattern to the style to color. Emerald is a hot color right now, and you'll surely stand out with this bag on your arm.
Buy now: Pop & Suki Croc Embossed Carryall Tote, $485 at Nordstrom
10. This gorgeous Tory Burch leather shoulder bag
If you're looking to upgrade your tote bag game to a leather bag, this Tory is stunning and will do the job.
Buy now: Tory Burch McGraw Slouchy Leather Shoulder Bag, $498 at Nordstrom
11. A Leopard Loeffler Randal bag that will add fun to any outfit
Whenever cool weather starts to make an appearance that is my cue to start rocking leopard print. A leopard bag helps spice up any outfit, and will have you looking like a fashionista at all times. Leoffler Randal makes great quality bags, too!
Buy now: Loeffler Randal Genuine Calf Hair Dome Satchel, $550 at Nordstrom
12. This amazing Chloé crossbody bag
Whenever I go into a department store and see this bag, my heart literally skips a beat. What is wrong with me? I'm not sure. But this bag is beautiful—and will go with ALL of your fall outfits.
Buy now: Chloé 'Mini Marcie' Leather Crossbody Bag, $890 at Nordstrom
13. A budget version of the Chloé crossbody from Sole Society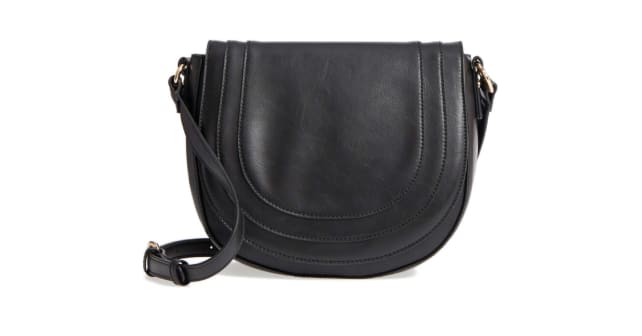 If you can't afford the Chloé crossbody, check out this bag from one of my favorite "budget" brands, Sole Society. They are not necessarily cheap, but they make great quality accessories for a great price.
Buy now: Sole Society Faux Leather Saddle Bag, $49.95 at Nordstrom
14. This bright red Elizabeth & James shoulder bag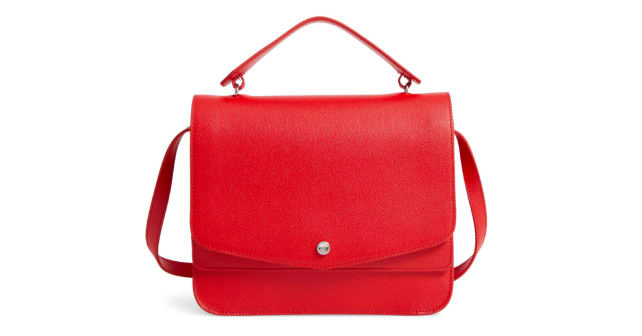 Every lady needs a red bag. I love Elizabeth & James (and not just because I loved the Olsen twins as a kid), and this bag is a must-have for me right now.
Buy now: Elizabeth & James Eloise Leather Shoulder Bag, $495 at Nordstrom
15. A retro Rebecca Minkoff crossbody that is an ode to the '90s
Okay, so if you didn't think the '90s were back, just look at this bag. It's vintage. It's metallic. It's colorful. It's FUN. If you want to add fun to your closet so far, say hello to this Rebecca Minkoff crossbody.
Buy now: Rebecca Minkoff Small Love Patchwork Leather Crossbody Bag, $195 at Nordstrom
16. This velvet Rebecca Minkoff crossbody that is ALSO an ode to the '90s
If you didn't know, velvet is all the rage right now, and not just for clothes: for bags, too! One of the top items on my must-haves for fall list is a velvet bag. Rebecca Minkoff makes great bags, so this velvet crossbody is your perfect choice for a trendy, fall bag.
Buy now: Rebecca Minkoff Love Velvet Quilted Crossbody Bag, $295 at Nordstrom
17. More velvet—a Rebecca Minkoff clutch for when you don't want to rock a crossbody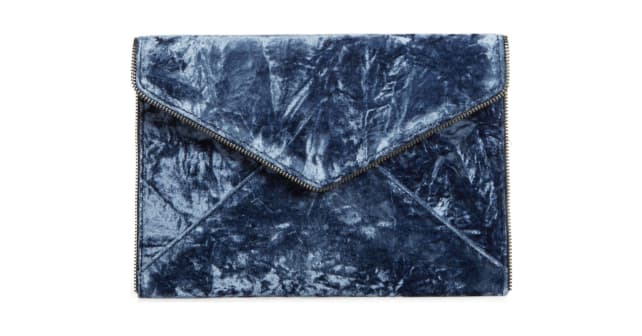 If you're not crazy about the crossbody, try a velvet clutch. It's the perfect addition to enhance any outfit for a night on the town or a date night.
Buy now: Rebecca Minkoff Leo Velvet Envelope Clutch, $95 at Nordstrom
18. A stylish crossbody bag complete with tassels
If you're not looking to break the bank right now on a fall bag, Nordstrom's junior section, BP., makes some great quality, trendy stuff. Peep this crossbody. It has tassels!
Buy now: BP. Foldover Crossbody Bag, $39 at Nordstrom
19. This Rebecca Minkoff hobo bag that is sold out at Nordstrom
Yes, it's sold out, but you can still get it at Bloomies. I'm obsessed with the color of this bag and the zippers on the side. It's cool, casual, and trendy: the perfect mix for a fall bag.
Buy now: Rebecca Minkoff Moto Leather Hobo, $325 at Bloomingdales
Sold out at Nordstrom
20. A metallic, artsy tote that you can't get at Nordstrom, but had to be on this list anyway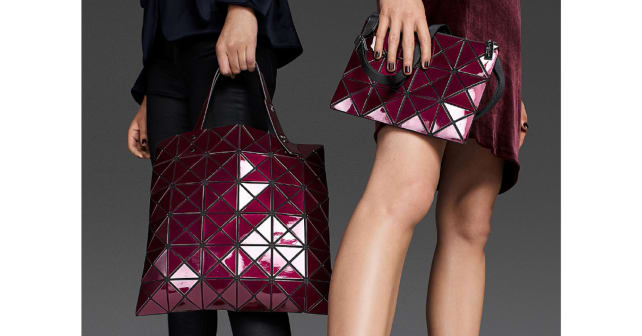 I have no words for this bag except... wow.
Buy now: Bao Bao Issey Miyake Lucent Metallic Tote, $595 at Bloomingdales
Our editors review and recommend products to help you buy the stuff you need. If you make a purchase by clicking one of our links, we may earn a small share of the revenue. Our picks and opinions are independent from any business incentives.