Home & Garden
20 things for people who like unicorns more than humans
Pure magic awaits.
Credit: Target/Forever 21
It's 2018—Chances are, you have a friend who's (still?) obsessed with unicorns. Maybe they never got over their Lisa Frank obsession. Maybe they just have great taste. The point is, unicorns are cool now so you've probably noticed a few of them on incoming wish lists.
Whether you understand this trend or not, we've got you covered. We rounded up the coolest, most unique, and cutest unicorn things on the market right now. Everything on this list is sure to please your weird, whimsy-obsessed pal.
1. A unicorn ring holder for the jewelry addict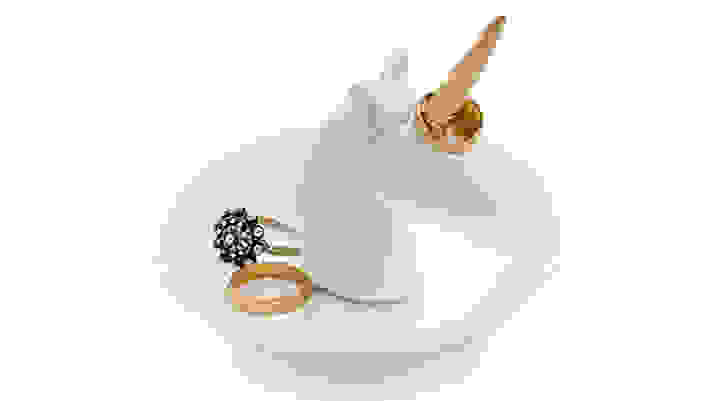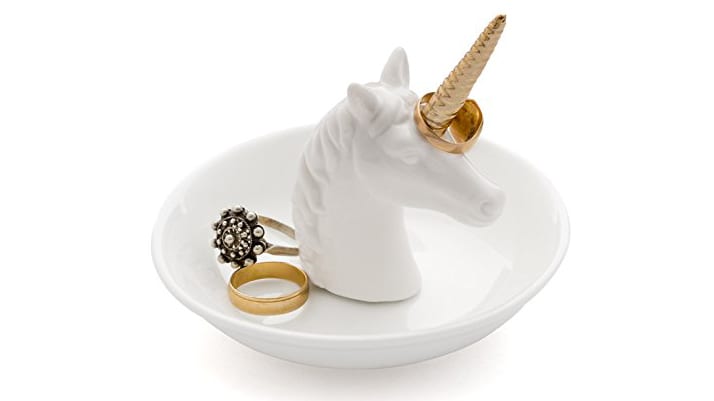 The real question is, who doesn't need a pretty magical pal protecting their prized jewelry?
Buy a ceramic ring holder for $14
2. Unicorn horn bath bombs to create fairytale baths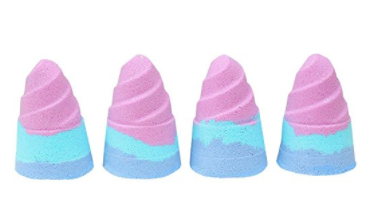 If your friend also loves luxuriating in bubble baths, this set of four bath bombs is the perfect hybrid gift to cover all your bases.
Buy 4 Unicorn Horn Bath Bombs for $17.97
3. A unicorn coloring book to please your artsy friend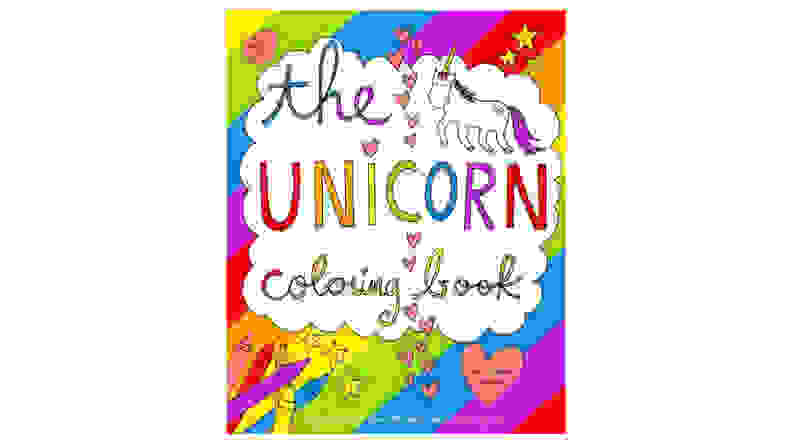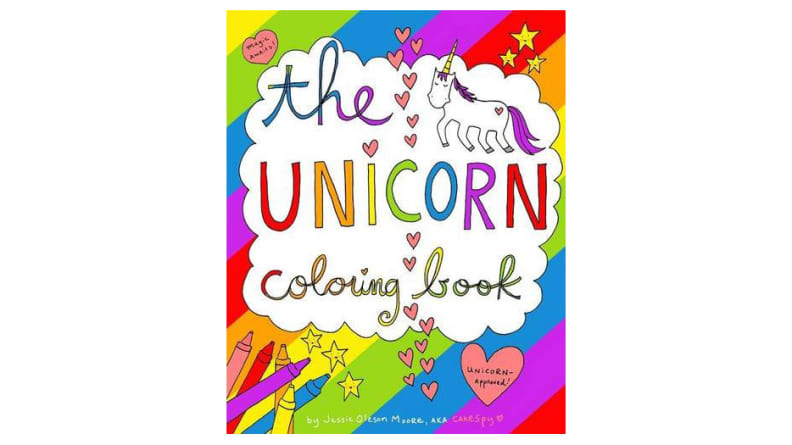 "This is undoubtedly the most amazing coloring book ever created, and is officially Unicorn Approved!" A bold claim, but you won't see me contesting it.
Buy The Unicorn Coloring Book for $7.99
4. A plush unicorn hoodie for the one who's always cold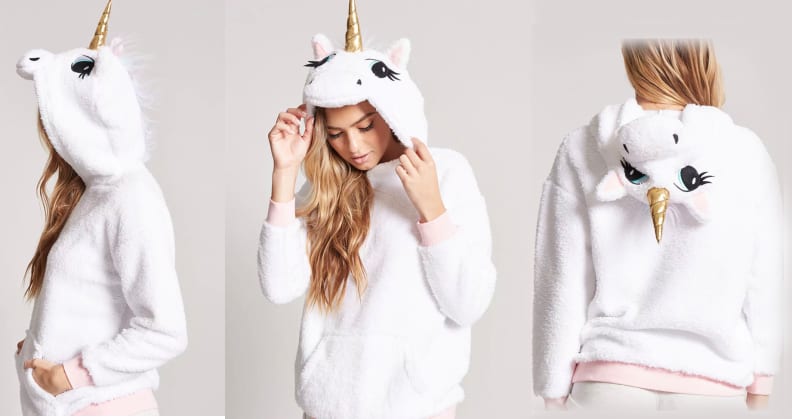 Maybe onesises aren't your thing. That's ok. This hoodie is just as cozy and has a convenient front kangaroo pocket. It is so fuzzy and cuddly that it basically demands hugs from all.
Buy Plush Unicorn PJ Hoodie for $27.90
5. This glam unicorn mug to caffeinate in style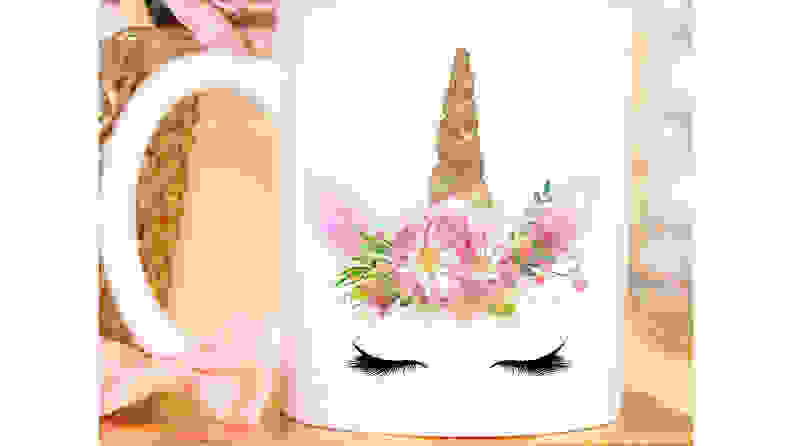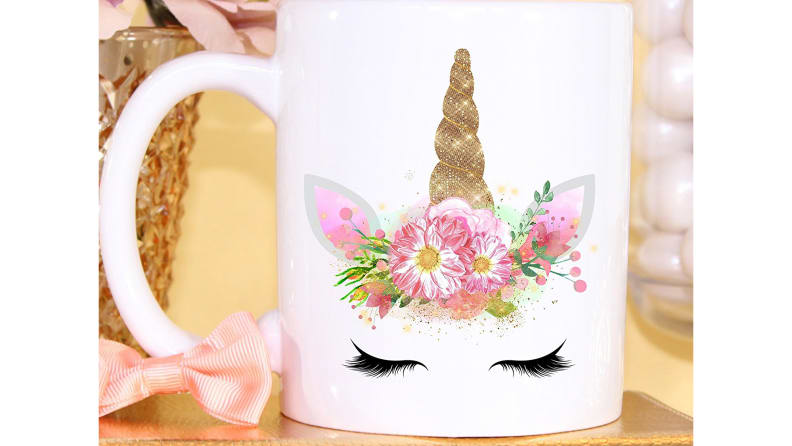 Remind your magical friend that she's fabulous even before her first sip of coffee.
6. A unicorn pool float for the friend who misses summer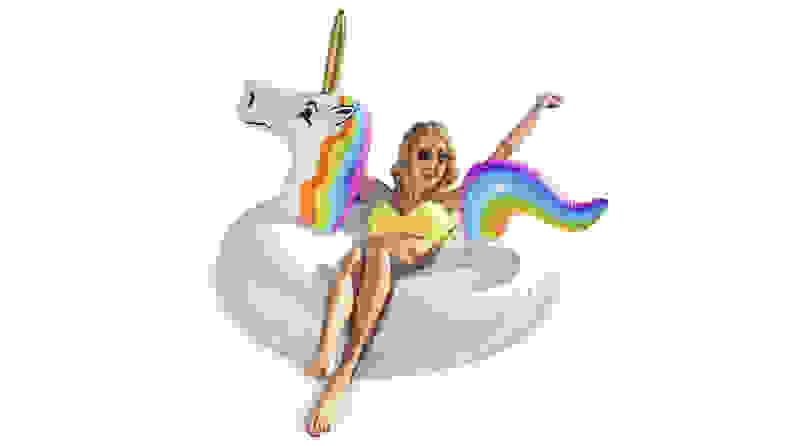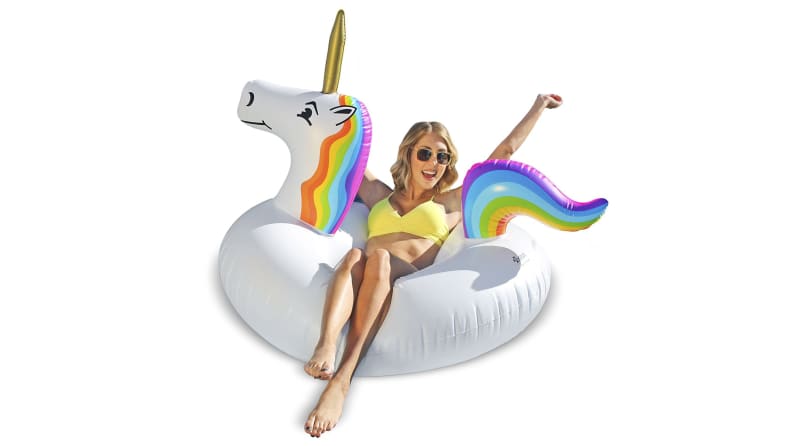 As a proud owner of this float, I can confirm that it is ideal for pool parties and lake floating alike. Big crowd pleaser. Good value. Would recommend.
Buy Unicorn Party Tube for $13
7. GlamGlow #GLITTERMASK to sate your need for body glitter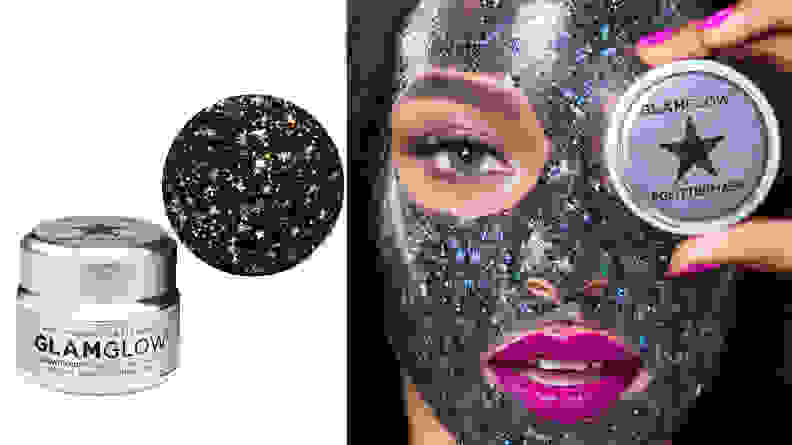 Oh man. GlamGlow just upped the game by taking all of the benefits of their original GRAVITYMUD Firming Treatment (firming, lifting, tightening, toning) and mixing in glitter that peels off clean for a star-studded facial.
Buy GlamGlow #GLITTERMASK GravityMud for $69
8. This unicorn iPhone case for the tech addict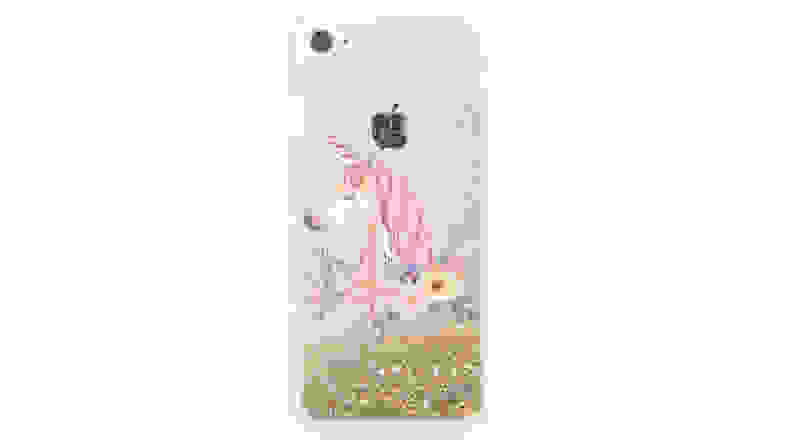 Your phone case is the most-seen accessory in your life—this one will make sure everyone knows about your unicorn obsession. Plus, it has a glitter waterfall inside, which basically means this is a portable snow globe for tech-obsessed adults.
Buy a glitter waterfall iPhone case for $11.99
9. A duo of unicorn nail polish to feign perfect hooves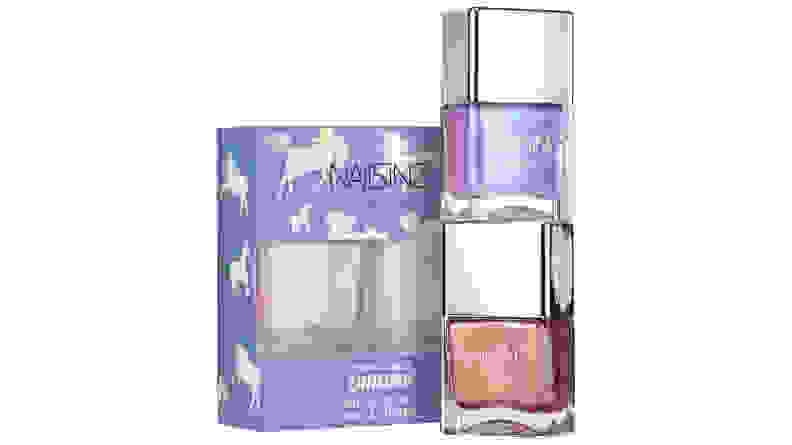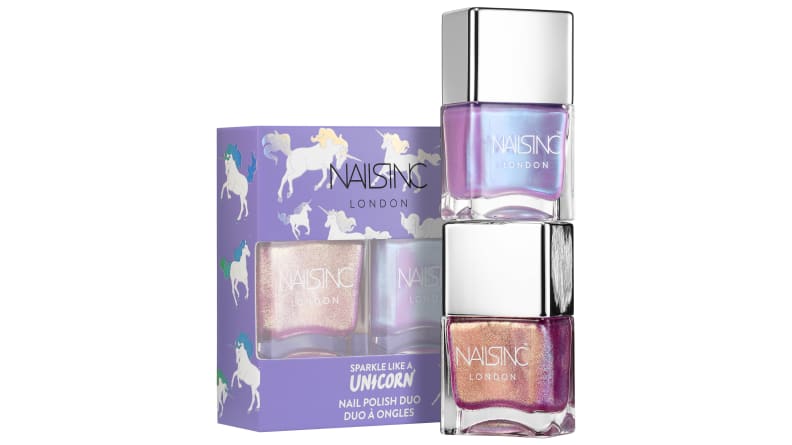 Give your hooves an iridescent makeover. Choose from two unicorn looks: Dreamy, soft-sheen rainbow or blinding sparkle with 3D pigment—or layer them both.
Buy Nails Inc. Unicorn Nail Polish Duo for $15
10. A gold unicorn table lamp for the one who's always redecorating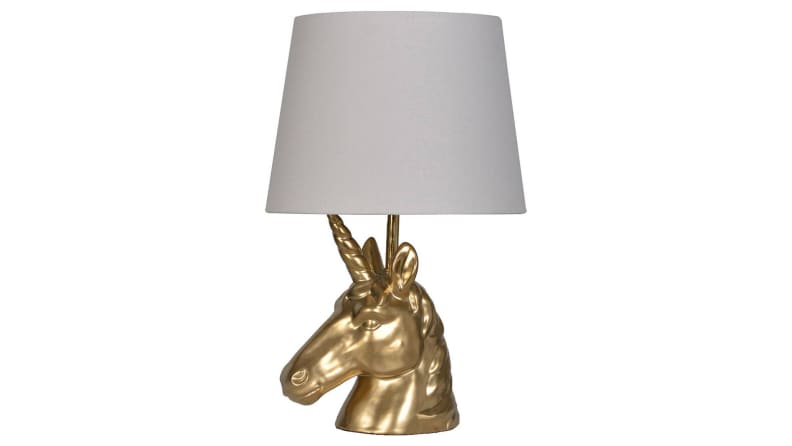 Lightbulb moment: This is the best lamp ever. The metallic gold tone makes it just grownup enough to put in your house.
Buy a unicorn table lamp for $30
11. This Tarte Unicorn Makeup Set for the beauty junkie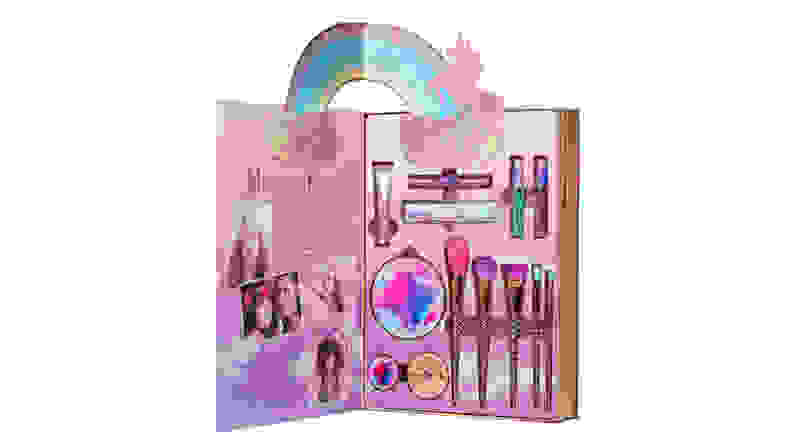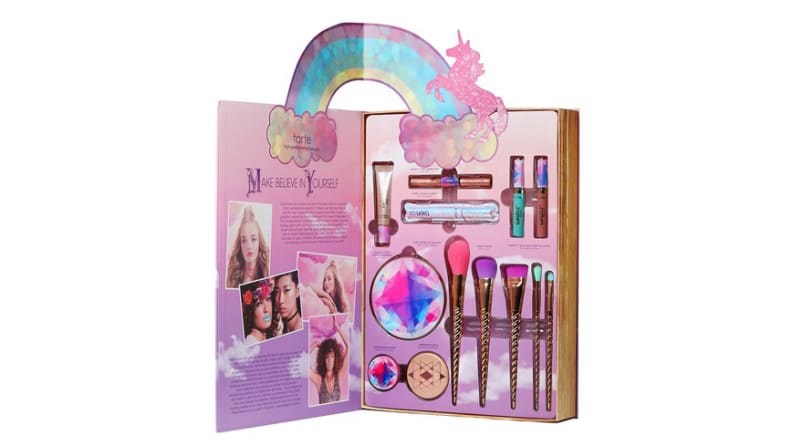 This fairytale-inspired collection 1. Looks like a grownup game of Pretty Pretty Princess, and 2. Brings your makeup dreams to life. It includes a kaleidoscopic Eye & Cheek Palette, liquid and powder highlighters, face & body glitter, Tarteist Matte Lip Paint and PRO Glitter Liner, cult-favorite Lights, Camera, Lashes mascara in special iridescent packaging and five full-size Unicorn Brushes.
Buy Tarte Make Believe in Yourself beauty vault for $175
12. Becca Shimmering Skin Perfector Pressed Highlighter for magical cheekbones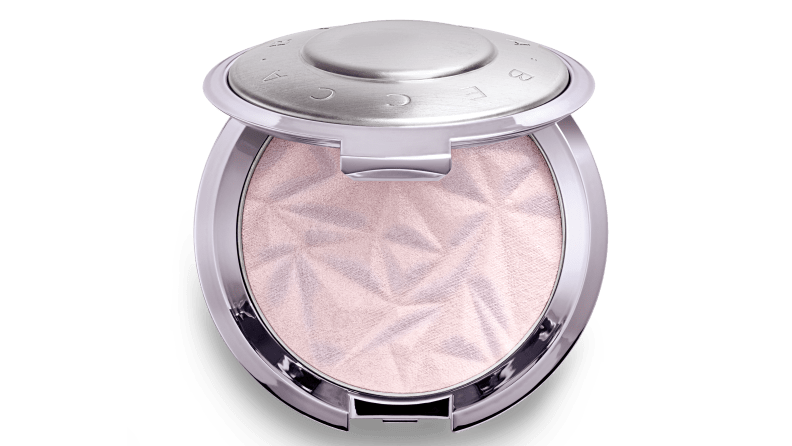 Becca makes the best highlighter on the market that gives a high-impact, rich, ultra-reflective sheen. This Prismatic Amethyst tone gives a lavender chrome glow that looks equal parts glamorous and whimsical.
Buy Becca Pressed Highlighter in Prismatic Amethyst for $38
13. A unicorn salt shaker that spices up your kitchen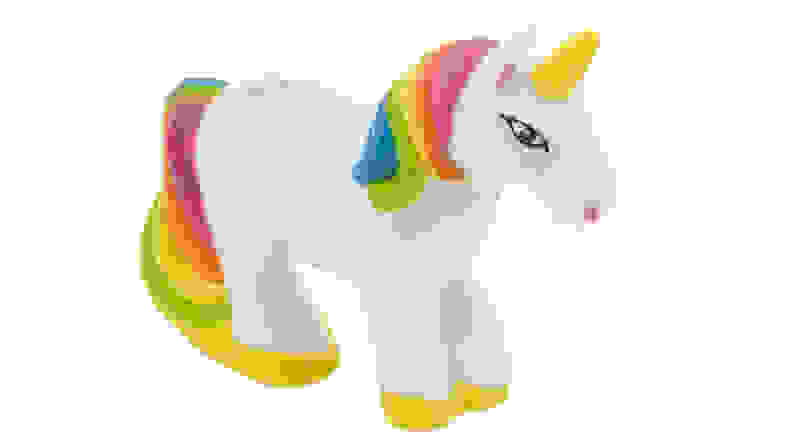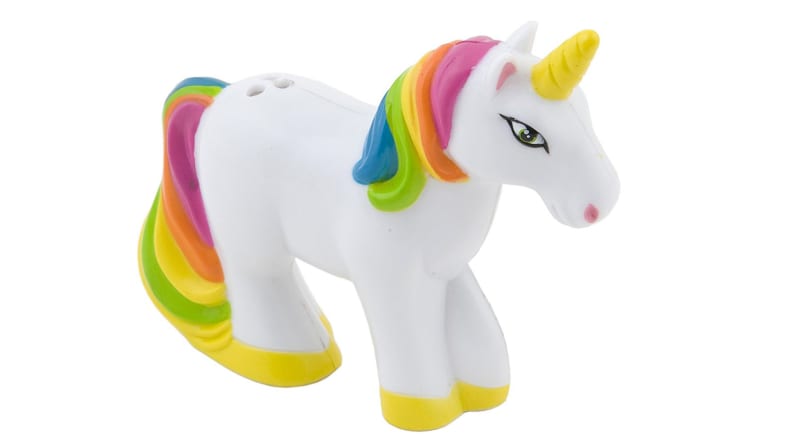 One rule with this unicorn shaker: It must only be filled with rainbow sprinkles, colored sugar, and the like. Buddy the Elf would approve.
Buy Unicorn Sprinkles Sugar Shaker for $6.50
14. This makeup set to sparkle like a unicorn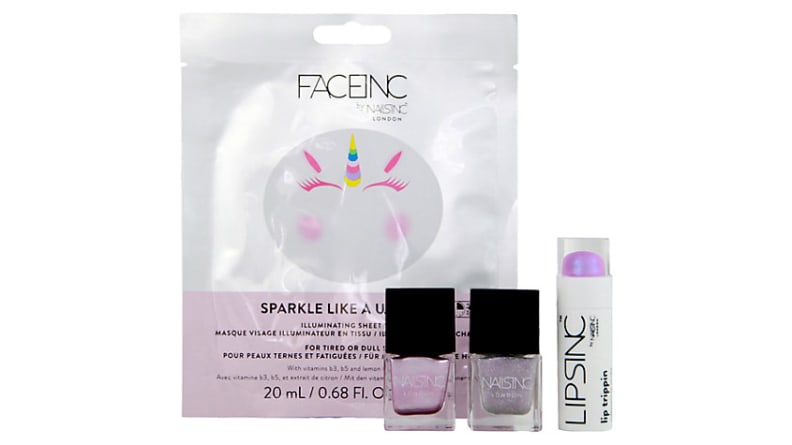 This gift set has everything you need to look and feel like the magical creature you are, including a unicorn sheet mask (a.k.a. the best thing I've ever seen), nail polish, and Lip Trippin' Iridescent Strobe Lipstick in the shade Unicorn Tribe.
Buy Nails Inc. Sparkle Like A Unicorn Set for $19
15. A unicorn onesie for the homebody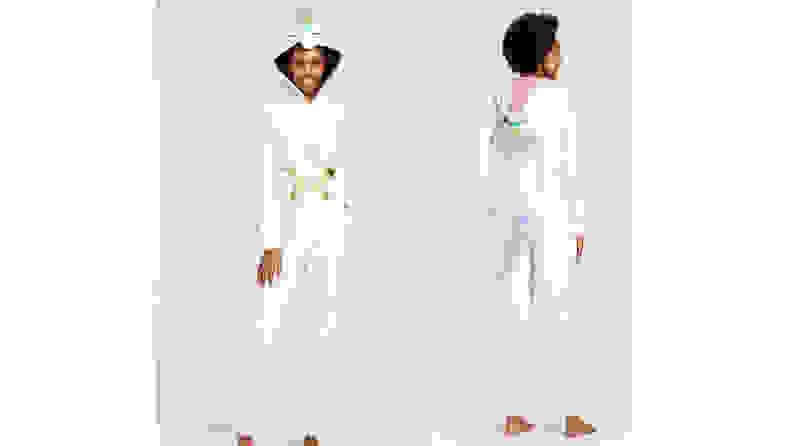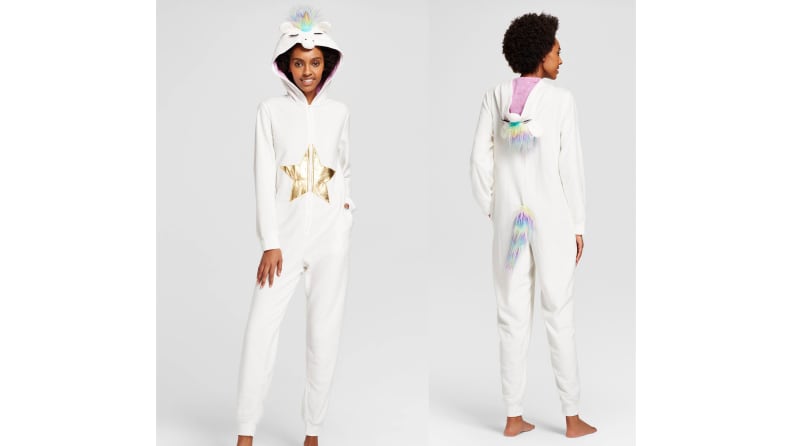 Snow days are about to get a lot better. This cozy soft white suit features a gold foil star and horn, and a multicolor mane and tail to add whimsy and fun to the laziest days.
16. Unicorn horn makeup brushes that dress up your vanity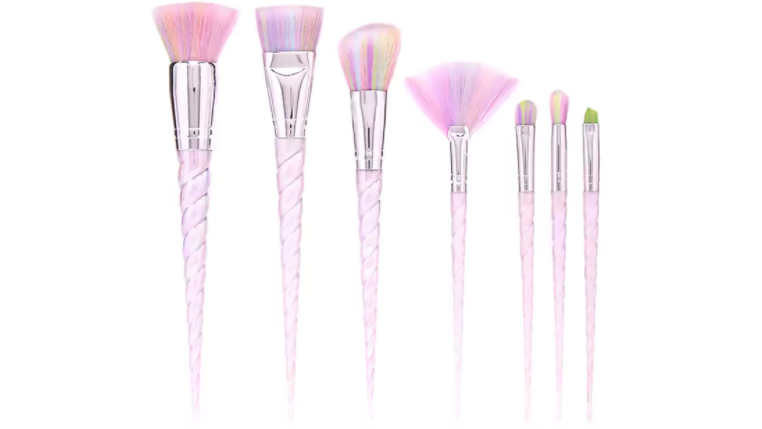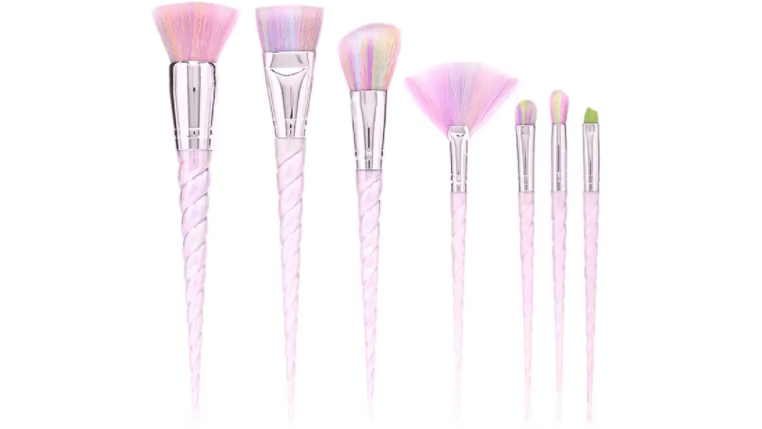 Add sparkle to your cosmetics bag with this brush set. The 7 brushes have iridescent unicorn-horn handles and pastel bristles for every part of your makeup routine. Also, 7 brushes for $17? Come on.
Buy Unicorn Horn Brush Set for $16.90
17. A glitter unicorn tape dispenser for the workaholic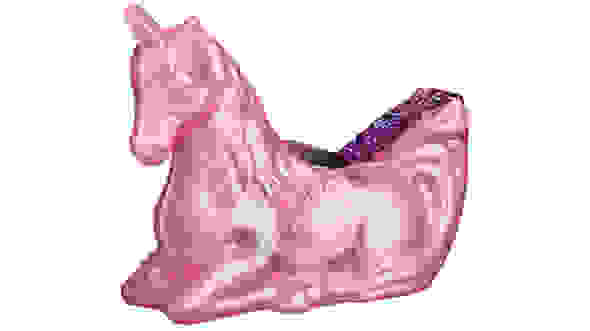 Put this bad boy on your desk to let your coworkers know exactly where you stand on the "are unicorns real?" argument.
Buy glitter unicorn tape dispenser for $7
18. Farsáli Unicorn Essence Serum for perfect skin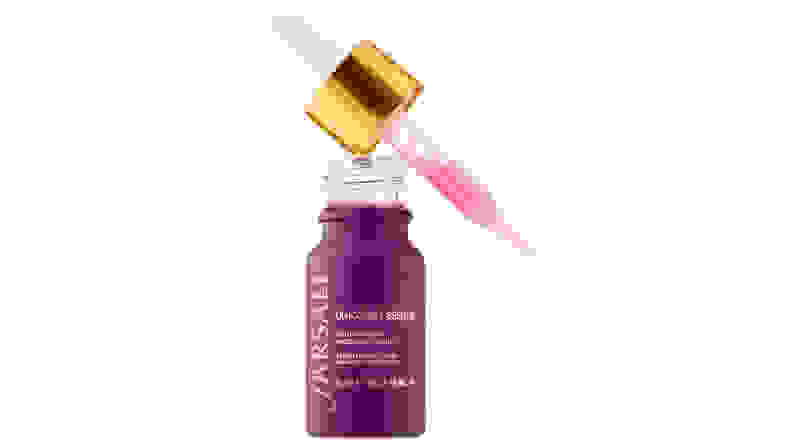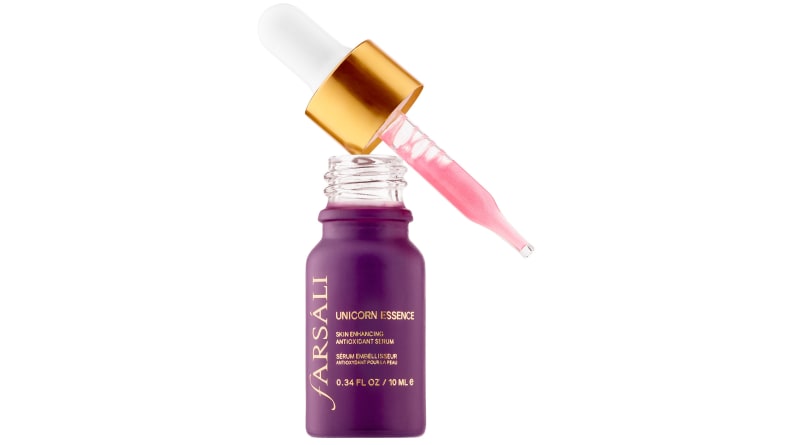 This water-based formula serum is actually wonderful. It's enriched with four superfruit extracts loaded with antioxidants. It's quick-absorbing, leaving skin hydrated without a greasy residue so it's perfect for layering beneath foundation.
Buy Farsáli Unicorn Essence for $54
19. An iridescent corkscrew for unicorn-lovin' winos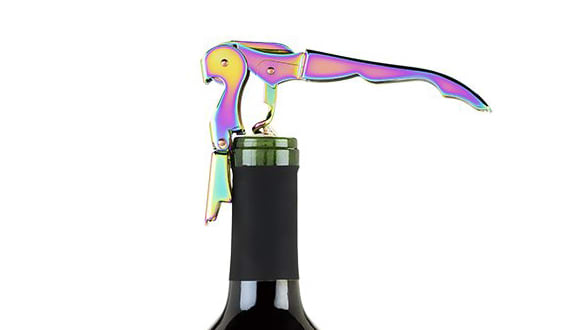 Bring your unicorn obsession to the forefront of your bar cart with this iridescent corkscrew. This one is designed superbly: The double-hinge gives you an extra surface to lift from so your cork never gets stuck.
Buy Mirage Double Hinged Corkscrew for $13.80
20. A Lisa Frank sticker book if you can't let go of the '90s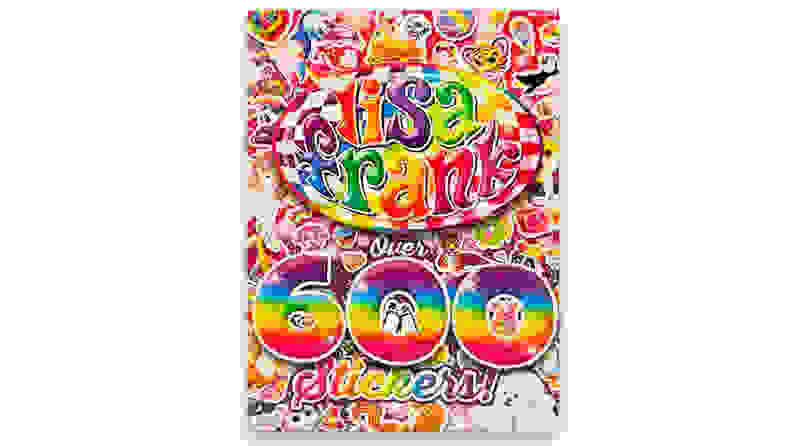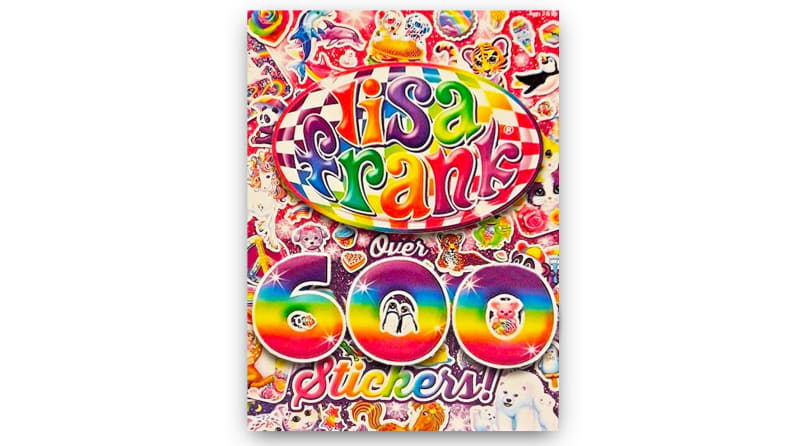 To be frank (heh), I was unsure why any adult would need this gigantic sticker book. Then I notcied that it's $5, and I now declare it as the best gag gift of all time.
Buy 600+ Lisa Frank stickers for $5.10
Prices are accurate at the time of publication, but may change over time.
More magical unicorn goodies