Home & Garden
5 shopping tips that can save you money on almost anything
For when you're on a budget, but still need to shop
Saving money can help you afford a dream purchase, bolster your retirement fund, and give you financial security. Yet, when it comes to saving money, many people find it difficult or restricting. When I was gearing up to leave my job at a tech startup to launch my web production business a few years ago, I saw first-hand how hard saving money can be.
Ashley Feinstein Gerstley of The Fiscal Femme and author of The 30-Day Money Cleanse says everyday expenses shouldn't interfere with smart spending and long-term saving. But that bears the question: how can you save money when you still need to spend on important life expenses?
First, create a budget for your goal and stick with it. I went on a year-long shopping ban, quit buying coffee, declined expensive dinners out with friends, and adopted additional frugal habits, like painting my own nails and going to Supercuts instead of my pricy hairstylist. While the transition was tough, I quickly realized how much comfort having cash in the bank can bring.
Beyond cutting down on luxurious expenses and budgeting, there are a few quick tips, apps, and tools you can use to actually add money to your growing stash. The following tricks and programs will ensure your pockets stay lined.
1. Claim cash back as often as possible
"I'm a big fan of cash back programs like Ebates, a cashback website," Gerstley shares. "I actually have the extension installed in my browser so it comes up automatically when I'm shopping online." The Ebates browser extension will alert you anytime you're shopping on a site that offers cash back and prompt you to redeem it, and you can also filter cash back offers by retailer directly on ebates.com. Check the Ebates homepage for any special savings, such as double cash back during the holiday season.
Just make sure you're not buying something just to get the cash back; the added benefit is to get cash back for a purchase you had already planned to make. "The same goes for anything on sale too," Gerstley says. "If you are buying something you didn't plan on purchasing in the first place that's 40 percent off, you aren't saving 40 percent: you're really spending 60 percent more."
2. Find discount codes online
"Many people aren't aware of how much money they can save online; there are all kinds of coupon codes out there, but that doesn't mean you have to find them yourself," Glen Allison, the COO of Honey says. Yes, you can search for coupon codes yourself by either retailer and product on sites like Retail Me Not, but Allison says, "you don't need to waste time looking for discounts."
To save some time Googling coupon codes and discounts, try Honey, a browser extension that searches for every coupon code on the internet and applies the one with the biggest savings automatically. The snappy tool takes just a few seconds to apply the discounts, too.
3. Redeem price adjustments online and in-store
Bummed to find out that all the holiday gifts you bought at full-price are available for deep discounts come December 26th? Asking for a price adjustment will allow you to pay the item's newly discounted price, rather than the original price you paid. This can offer huge savings, especially during big sales.
Adjustments usually have set time frames (such as 14 days) and can be redeemed in person at brick and mortar stores with your receipt. Online adjustments are even easier—all you need to do is email customer service. Not great at monitoring sales? Paribus is a tool that tracks and submits price adjustment requests on your behalf.
Bonus tip if you buy with a credit card: If you encounter a store that won't issue you an adjustment, consider checking in with your credit card company to see if your they offer any additional benefits. Some credit cards offer price protection and may compensate you for a price difference up to 90 days and $500.
4. Sign up for sales alerts and coupon emails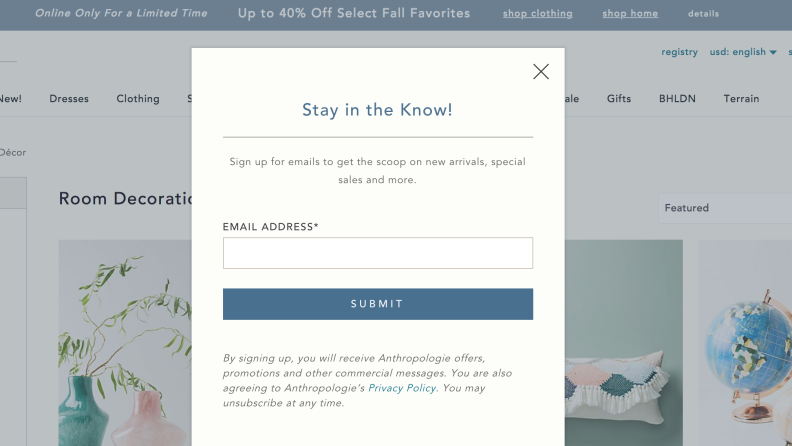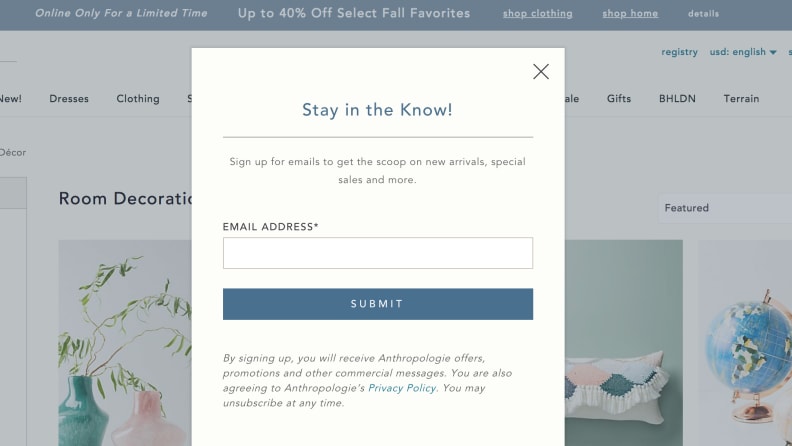 Experiencing a pop-ups on your favorite sites might be annoying as you scroll through to shop, but consider this: they give you the opportunity to sign up for alerts and notifications can lead to substantial savings. Share your email address or your phone number to opt into alerts that give you early access to sales, specific items, or offer seasonal coupons.
Cash in on first-time shopper promos, birthday savings, and alerts for buy-more-save- more deal that you can jump on to stock up on items you love. I signed up for Anthropologie's Anthro Perks to earn free shipping on purchases over $150, on Bloomingdales to save 10 percent on a first-time online purchase (plus cash back with Ebates), and subscribed to Hotels.com's email list to get the scoop on exclusive, seasonal offers for accommodations in locales I want to visit.
Be Clever With Your Cash suggests setting up a separate email for newsletters from retailers to avoid getting lost in a sea of spam. The site also suggests unsubscribing from any retailers that don't provide real value over time.
5. Invest in high-quality items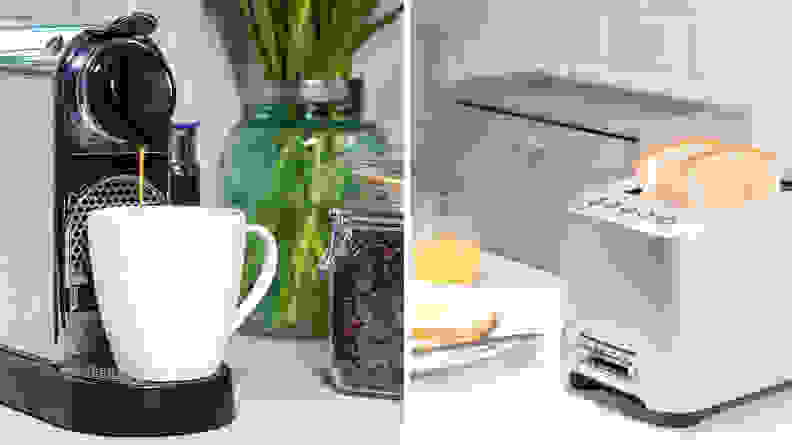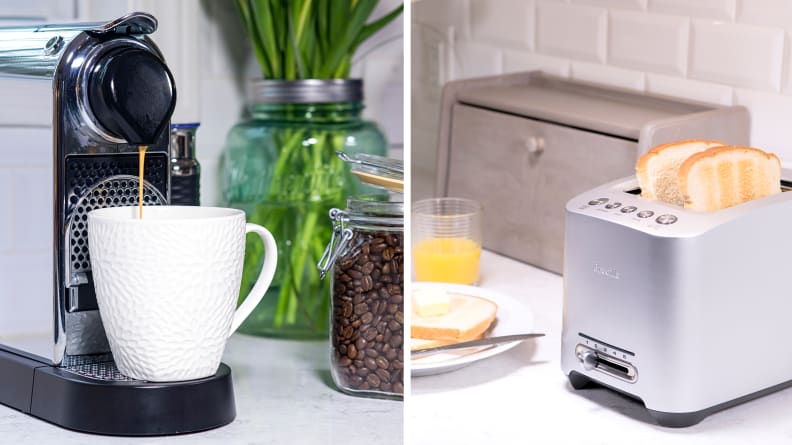 Buying high-quality items that last is one of the most efficient ways to cut cash expenditures in the long run. "Items that you can use for a longer period of time often pay off," Gerstley confirms. "While some purchases cost more up front, they help us replace an expense that saves us money over time, such as a top-notch coffee maker."
Buying high-quality products (like our favorite Technivorm Moccamaster KB coffee maker, for example) might cost more, but often ends up being smart when you add up dollars saved—in this case, at the coffee shop, or on replacement coffee makers. Here at Reviewed, we spend hundreds of hours testing products to find the best stuff on the market so that you can make smart, easy purchases on the things you want and love without doing hours of research—we do that part for you.