Home & Garden
5 tips to stay safe on the road this Memorial Day weekend
From flat tires to dead batteries, here's how to drive safely on Memorial Day weekend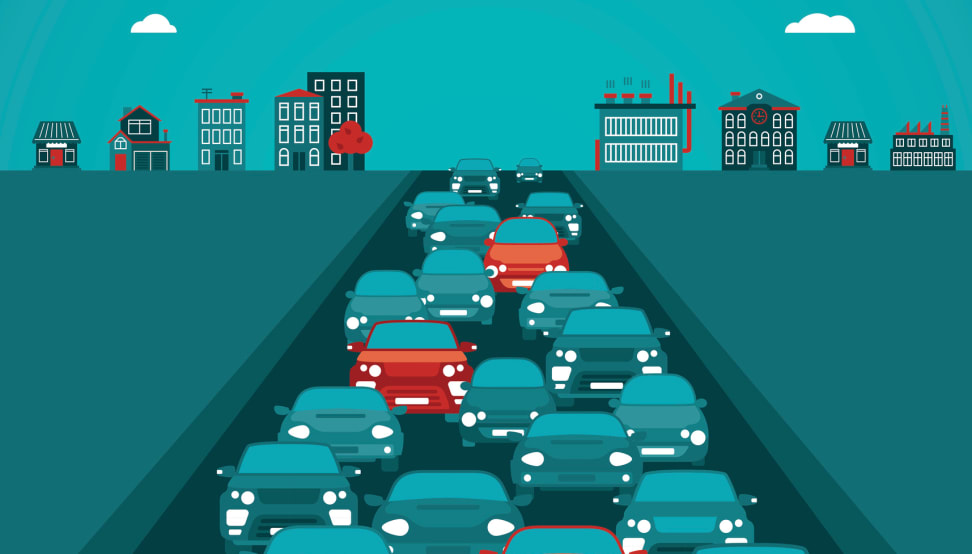 Credit: Getty Images
This Memorial Day weekend, nearly 35 million travelers will take to the roads. If you're one of them, you'll want to make sure your car is ready for that trip to a national park, Grandma's house, or the Jersey Shore.
That's why Reviewed.com caught up with John Paul to find out what precautions motorists should take before heading out, and what essentials they should keep in their vehicles. Paul is the "Car Doctor" for AAA Northeast and host of the Car Doctor podcast, and he had some great tips for staying safe on a busy driving weekend.
According to Paul, AAA is expecting to rescue more than 330,000 broken-down or stranded motorists between Friday and Monday. If you don't want to be one of them, here's how to stay prepared.
1. Check your batteries. All of them.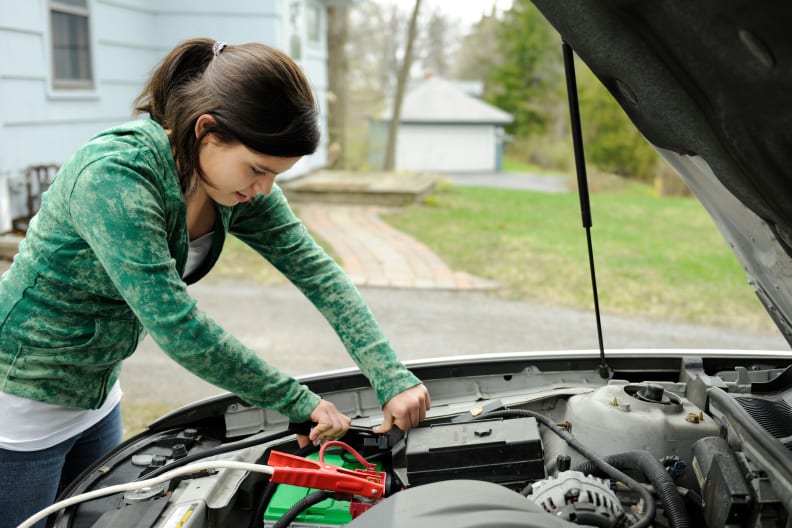 According to Paul, a dead battery is "one of the top reasons we rescue motorists." The typical life of a car battery is between three and five years, and most car repair shops will test your battery for free to make sure it has enough life left for a long trip.
If a dead battery does leave you stranded, you'll need to call for help. That's why you should keep your phone charged, and a portable phone charger in the glove box.
Jumper cables or a jump-start pack can get you back on the road, but Paul warns they "should only be used by individuals who are familiar with the proper safety precautions."
2. A flashlight is your most important tool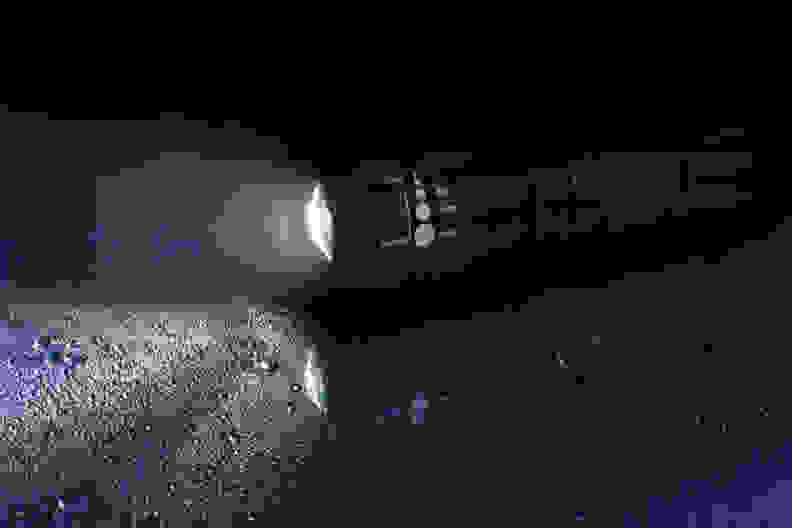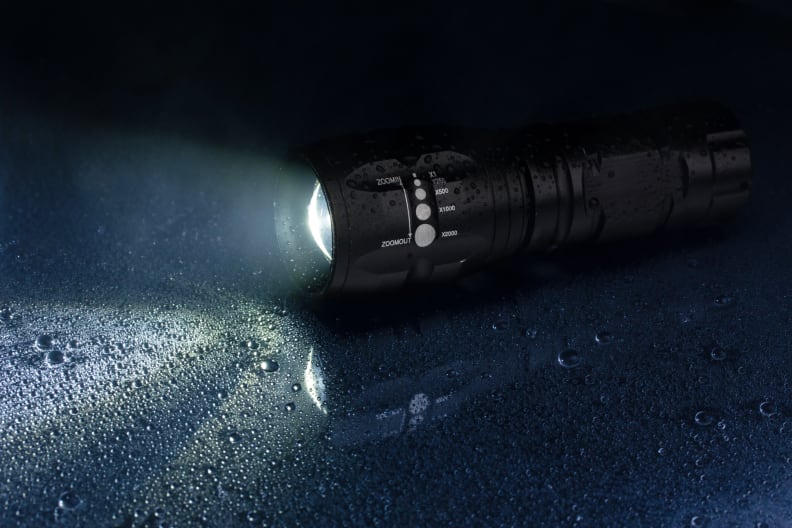 If you break down at night, you'll need a flashlight to see and be seen. Paul says you should always keep one within reach of the driver.
"The new LED lights are great and have much longer battery life and some rechargeable models can double as cell phone chargers," Paul said.
The editors at Reviewed like this popular, compact model from Anker, which comes with an LED flashlight, a 10000mAh battery, and two USB ports. It will fit in your glovebox, and can even jumpstart some car engines.
Buy an Anker battery charger/flashlight/jump-starter combo for $79 at Amazon
3. Check your tires—including the spare!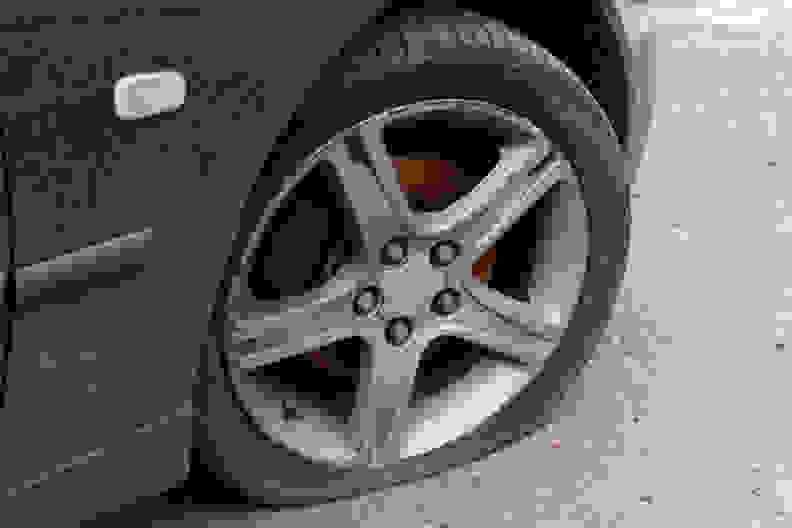 Check your tires before a trip with the penny test: Put an upside-down penny into one of the tread grooves of each of your tires. If part of Lincoln's head is covered, you have enough tread left for safe driving.
Also make sure your tires are properly inflated. Not only does it help save fuel, but it keeps your tires from wearing unevenly. We recommend keeping a tire inflator in the car—this affordable portable model gets good reviews on Amazon, and makes topping off tires a lot easier than fishing around for quarters at the gas station.
Don't forget about the spare, either—unless your car doesn't have one. "Currently there are 125 makes and models of vehicles that may not have a spare tire but rather a inflation kit," Paul said. If your car is among them, check to see if the kit is working before you hit the road.
4. Top up on fluids for both the car and passengers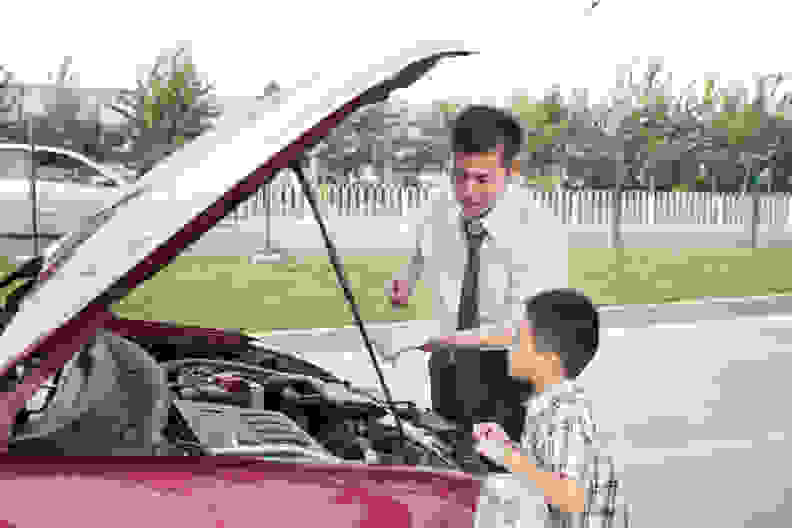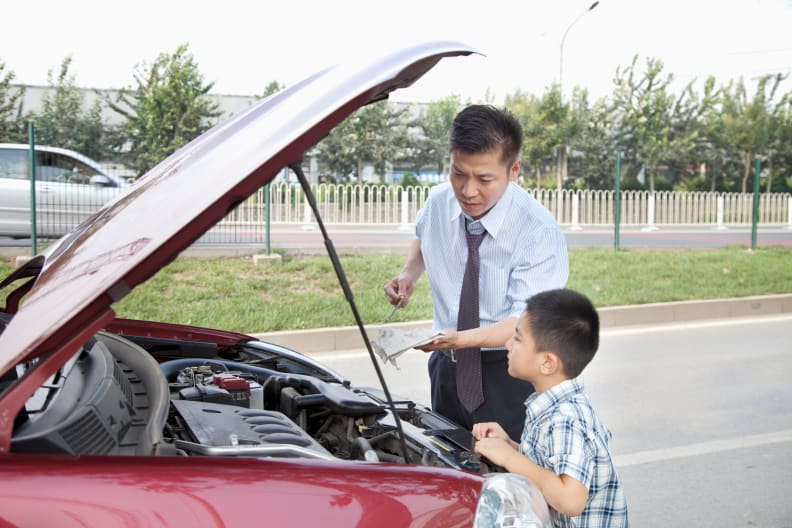 Before and during a long trip, check all your car's vital fluids—oil, coolant, power steering fluid, windshield washer fluid, and brake fluid—and top them off if necessary.
You should also bring the following items along—especially if you're traveling in remote areas where services are few and far between. Check your owner's manual to see what kinds of oil and coolant your car requires:
• Extra oil
• Premixed engine coolant
• Windshield washer fluid
• Duct tape
• Basic hand tools including screwdrivers, an adjustable wrench, and pliers
• Tire gauge
• Gloves
• A first aid kit
Don't forget about water for passengers and pets. "Keep a small quantity of necessary medication and snacks in the car just in case you are stranded," Paul said.
5. Make yourself visible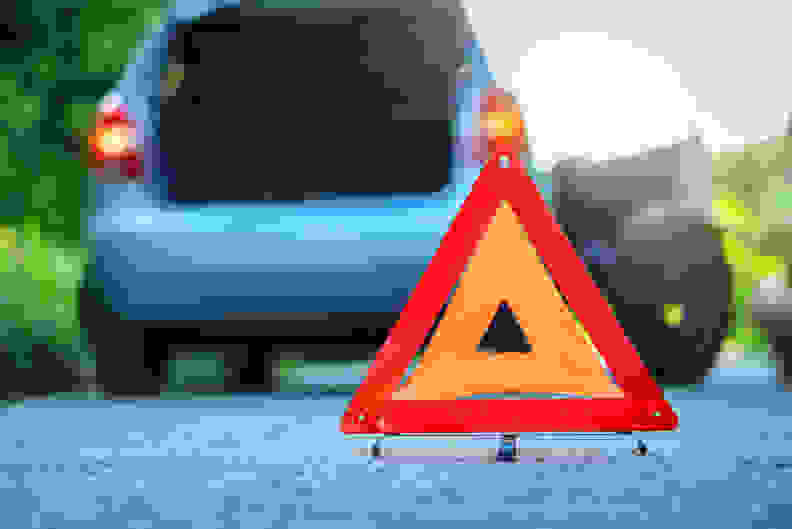 "If a driver is broken down or stuck, flares or reflective triangles alert other motorists and help give them enough time to slow down in order to pass safely," Paul said. Some cars already come with these, but others don't.
Paul recommends placing flares or reflective triangles at least 100 feet from the rear of the car.