Home & Garden
7 last-minute gifts for dad that he'll actually want
Don't even think about buying him another tie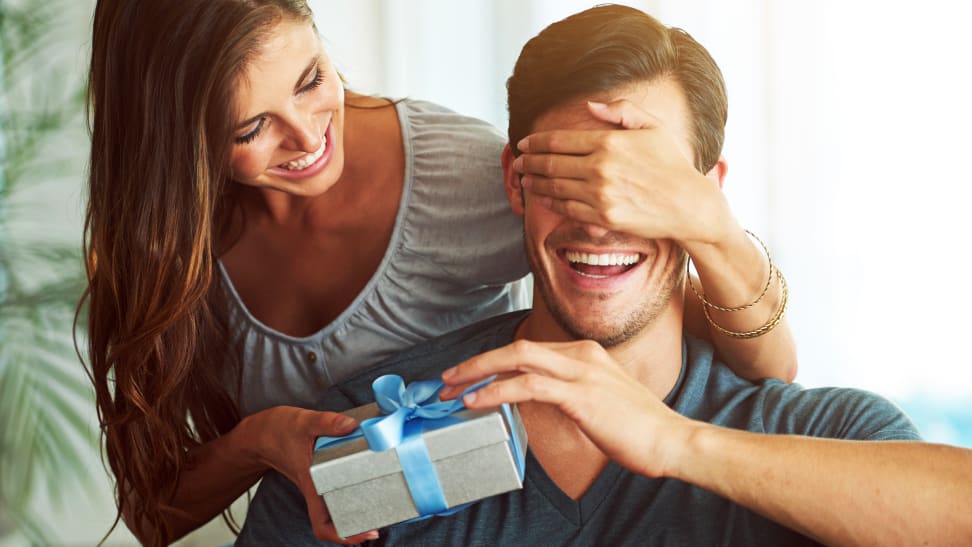 Credit: Getty Images / "PeopleImages"
Question: What do whiskey stones, golf club covers, and the Band of Brothers Blu-ray boxset all have in common?
Answer: They're all clichéd, run-of-the-mill Father's Day gifts that you won't find on this list.
Look, I get it—not every dad is easy to shop for. When it comes to my Father's Day gift-giving career, for instance, I'm fairly confident I've struck out more times than I've got the ball out of the infield (which is ironic when you consider that I was also never as good at literal baseball as my dad and I both hoped I'd be).
Along the way I've learned that the key to a great Father's Day gift—or any gift, for that matter—is to cover all of your bases: practical, thoughtful, with just a touch of the unexpected.
So this year, steer clear of the fishing gear and avoid the mistake of mail-order steak. Instead, stray from the beaten path and explore some more creative options. Here's some inspiration.
1. A set of steak knives worthy of a high-end steakhouse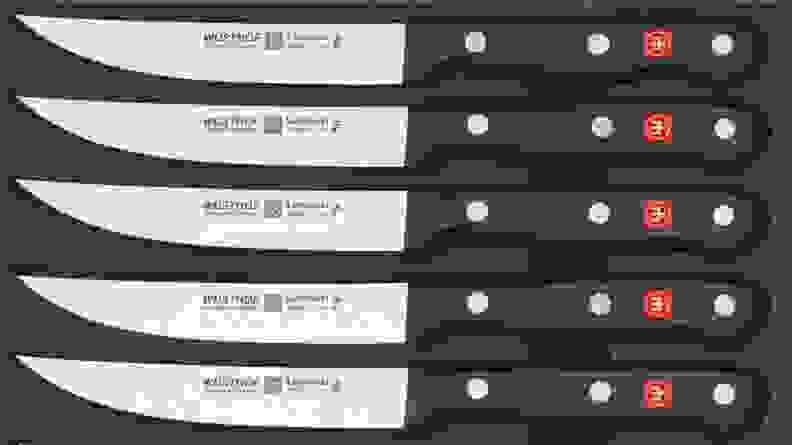 The dad(s) in your life almost assuredly already own at least a couple of knives used specifically for steak, poultry, and everything in between, but here's the thing about knives: If you love food, there's almost always room on the shelf for something better.
This set of six 4.5-inch steak knives from Wüstof are close to being the be-all and end-all choice for carnivores, omnivores, and anyone who enjoys an elevated eating experience. They're certainly not the cheapest cutlery in the cooking store, but Wüstof is a brand of legend, and one that'll back its products up with a limited lifetime warranty.
If dad spends a lot of the time in the kitchen, these'll surely be appreciated.
Buy the Wüstof steak knives set for $109.95 via Amazon
2. A head-turning duffle bag for work or weekend getaways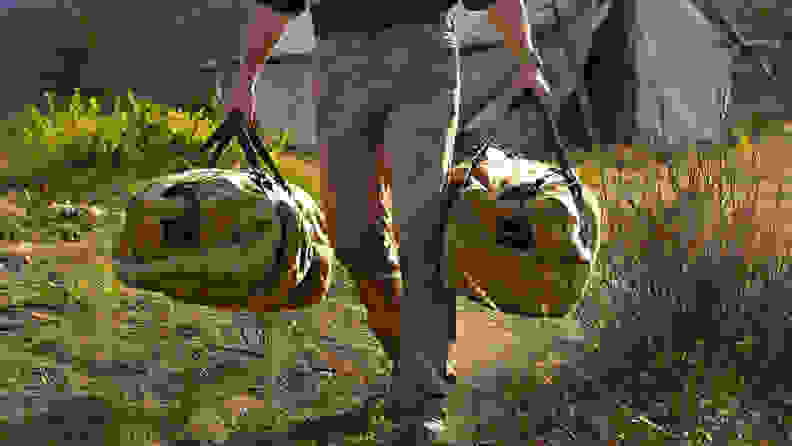 Anyone who's studied the Official Manual of Dad Complaints will no doubt recall Common Dad Complaint #208: luggage angst.
Dads tend to have three bags: a couple of suitcases for vacation and some sort of briefcase-type number for work. When it comes to packing for a weekend excursion or a last-minute camping trip, the options are limited.
Filson doesn't mess around, especially when it comes to its luggage. This medium-sized duffle bag is designed to last a lifetime while never going out of style. Don't let the price tag scare you away—you're paying for top-shelf quality. Skeptical? Just ask anyone you know who owns a Filson bag (trust me—you know at least one).
You could certainly buy a cheap bag instead, but why would you? Get dad one that'll last a lifetime.
Get this Filson medium-sized duffle bag for $395 via Nordstrom
3. An entire laundry care kit for dads who enjoy looking their best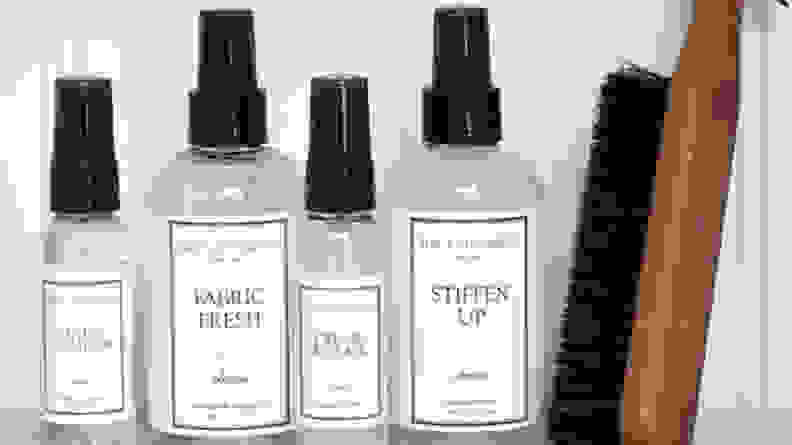 There are few things cooler than a dad who gives a damn about fashion, and any gift that empowers a person to look and feel their best is a positive force for good, as far as I'm concerned.
Think of this collection of laundry aids as an easy-to-use toolkit for common, everyday laundry issues, like wrinkled wardrobes, staticky shirts, and unstarched collars. Because no one—and I mean no one—makes it to the dry cleaners as often as they'd like.
Buy this laundry care kit from Laundress for $97 via Saks Fifth Avenue
4. One of our favorite meat thermometers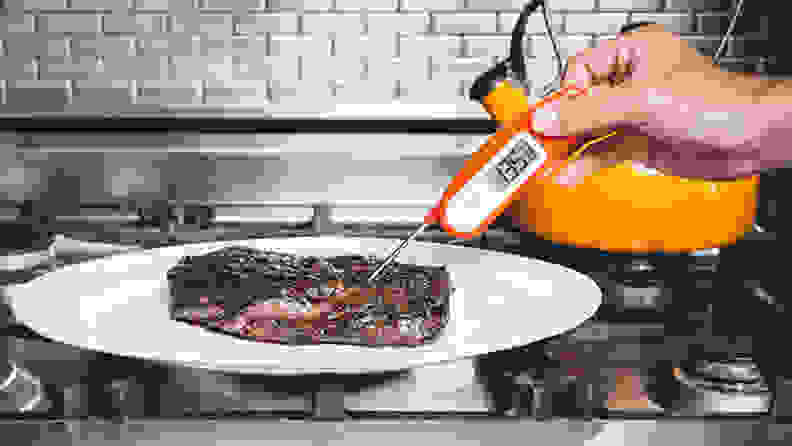 We recently spent hours upon hours painstakingly testing some of the most popular digital meat thermometers on the market, and the Lavatools Javelin was one of the few that rose to the top of our ranks. It's fast (averaging just five seconds in its temperature readings), easy to operate, and considerably less expensive than some of the other models we tested.
I'll admit that a new meat thermometer isn't exactly the most dazzling gift in the world, but if the dads in your life are anything like my own, there's a good chance you'll be rescuing them from the clutches of their hard-to-read analog meat thermometer.
Get your dad the Lavatools Javelin for just $24.99 via Amazon
5. The handsomest edition of Scrabble your dad has ever seen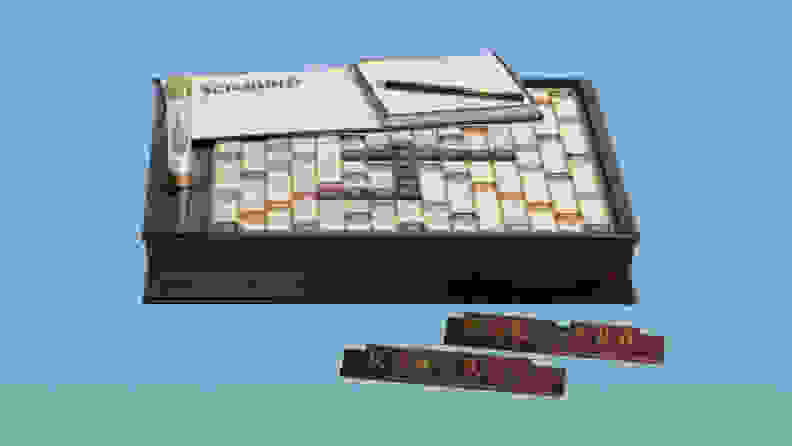 A game as timeless and beloved as Scrabble deserves the best possible treatment—and your dad deserves to have it on his shelf.
This high-class version of the game features a swiveling wood cabinet design with mahogany finish, matching tiles, and an unspoken promise that you'll never be satisfied with another plastic, rinky-dink version of Scrabble ever again.
As a gift, it's both a safe bet and a thoughtful one—the gift-giving equivalent of making a classy toast at a party.
Buy this deluxe wooden edition of Scrabble for $109.99 via Amazon
6. A hammock (because dads love hammocks)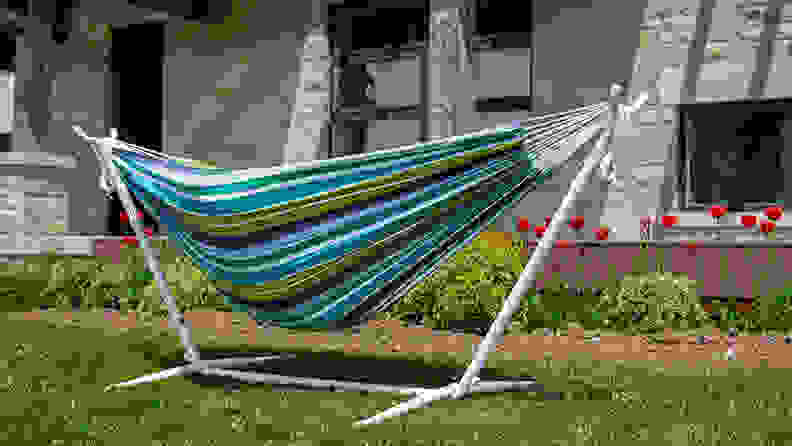 You don't have to be a dad to enjoy a good hammock. I mean, who doesn't enjoy an afternoon spent swaying in a summer breeze, occasionally catching whiffs of a nearby neighborhood barbecue?
Hammocks have been helping people finish pulpy paperbacks for centuries. When it comes to lazy, Sunday afternoon naps, the hammock is the sultan of somnolence. Dads love hammocks because everyone loves hammocks.
This affordable model from Vivere is one of the best-reviewed hammocks on Amazon. It's easy to assemble, comes in a ridiculous amount of color combinations, and doesn't require the support of two properly spaced trees like you're Fred Flinstone or something.
Give your dad the gift of stepping up his summer game—he'll thank you in August.
Get the Vivere hammock for $119.99 via Amazon
7. An entry-level telescope for dads who won't stop posting science memes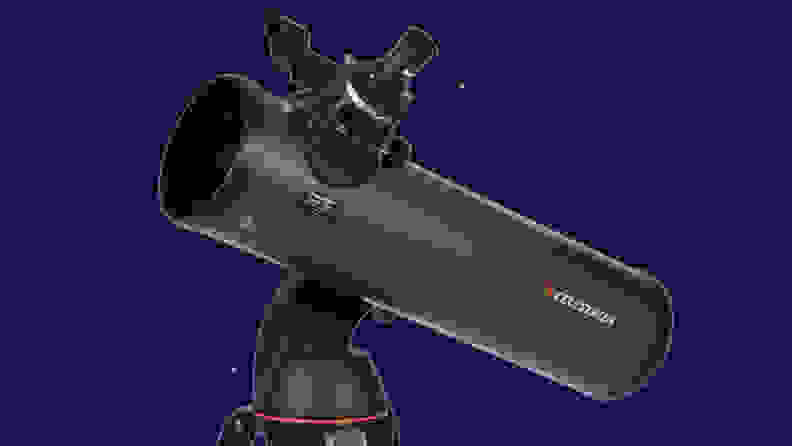 If you'll allow it, I'd like to get really lame for a second and talk about how cool space is. OK, here goes: Space is like, really crazy, folks.
I didn't really appreciate the act of star gazing until I spent some time at an observatory here in Boston, witnessimg the surface of the moon, the rings of Saturn, binary star systems up close (or at least, closer than I ever had before).
An entry-level telescope isn't the most affordable gift idea out there, but as far as returns on investment go, you'd be hard-pressed to find something more rewarding.
The Celestron NexStar 130SLT is widely considered one of the best entry-level telescopes in the game. It's astonishingly approachable in its design and features fully computerized hand controls.
If you're looking to blow your dad's mind this year, get your siblings, grandchildren, aunts, or uncles to chip-in on an easy-to-use telescope that'll stay in the family for generations.
Buy the Celestron NexStar 130SLT for $384.86 via Amazon
Prices are accurate at the time of publication, but may change over time.
Related Video: Can this portable grill do charcoal grill flavor?