Home & Garden
8 gadgets that make ski trips infinitely better
Because hitting the slopes is more fun when you're prepared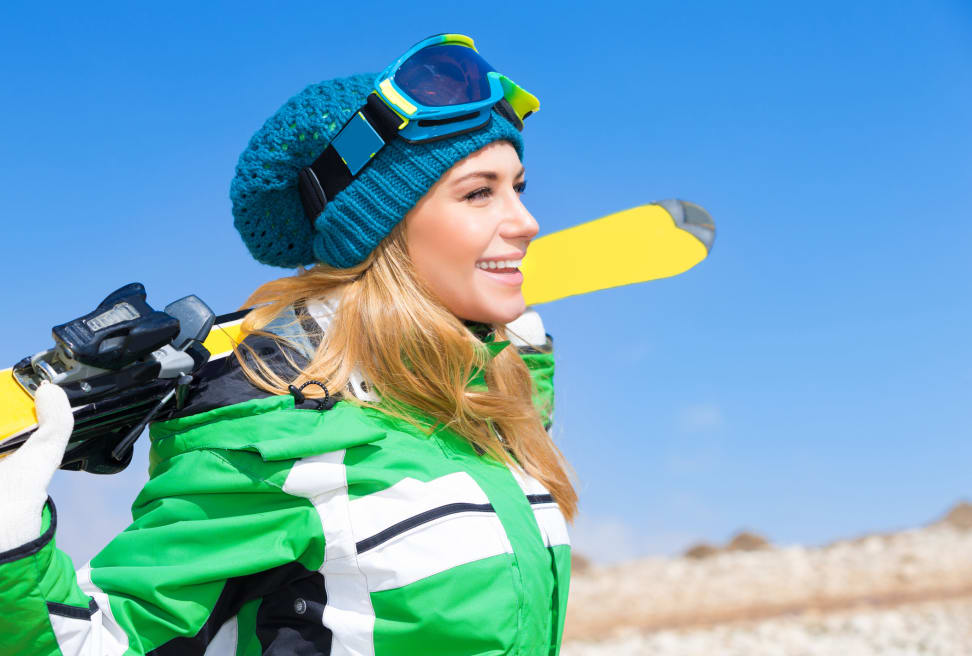 Credit: Getty Images / Anna Omelchenko
When you're heading off on a ski adventure, there's a lot of gear to remember. Don't forget your skis, poles, helmet, goggles, warm jacket, and lift pass or you'll be stuck in the lodge while everyone else hits the slopes—or at the very least you'll be spending lots of money at the ski shop.
But what about the ski gear that goes beyond just the basic necessities? We're talking stuff you technically don't need to speed gracefully down the mountain, but may very well want. There are a lot of cool options that will really enhance your day.
Fair warning, though: Once you've gotten your hands on gadgets that keep you extra warm, charge your phone, record your coolest tricks, and track your vitals, you may never want to go skiing without them again.
1. Anker PowerCore Lipstick-Sized Portable Charger
When you're out on the slopes all day, the last thing you want to be doing is heading back to the lodge to charge your phone (again). The Anker PowerCore charger is super tiny and powers up to 14 hours of use. Plus, it comes with a travel pouch and an 18-month warranty. With nearly 30,000 positive reviews on Amazon, this is the smart, affordable choice for your iPhone 6, Galaxy S6 or other smart phones.
2. NuDown Men's Mount Tallac Jacket
You will thank NuDown's proprietary "Variable Insulation Technology" when you're warm and snug on the slopes. You won't be cold—that's for sure—but you also won't overheat. That's because these jackets are designed to allow you to be in control, via pump and release valve, of how warm you are. The jacket also holds your cell phone and comes with a zip-off hood. The price tag is a bit high, but it's well worth it.
3. The GoPro Hero 5 Bundle
Why would you want to spend a day out on the slopes without capturing the magic? The GoPro Hero 5 is your answer. This bundle happens to include the GoPro Hero 5 Black camera, the memory card, USB reader, an HDMI cable, a memory card wallet, a cleaning kit and its case. You can now easily make videos and memories simply by bringing this tiny camera with you for the day.
4. GoPro Super Suit
We suggest picking up the waterproof, super protective case so you can take a spill and not break the goods. You won't want your GoPro facing the elements without it. At the very least, scoop up a screen protector!
5. OutdoorMaster Ski Goggles with 100% UV Protection
You can't just show up to the slopes without the right gear—and your eyewear is a huge, if not the most important, part of that. These goggles are made for men and women, and they not only protect your eyes from harsh, blinding UV rays, but also provide interchangeable lenses for day and night. Wear glasses? No worries! These goggles will nicely go over them with an adjustable strap keeping them tight on your head.
6. Garmin Vívoactive HR GPS Smart Watch
When you're on the mountain, checking the time isn't always easy, which is why this easy-to-read (even in sunlight) screen is your best bet. Bonus: it also has a 24/7 heart rate monitor, extended battery life, and fitness tracking suggestions.
7. Trace Action Sports Tracker
Want to track your awesomeness out on the slopes? Trace, which is so small as to be undetectable, attaches to your gear and tracks your jumps, turns, airtime, calories burned, and more. The best aspect? It attaches right to your GoPro later on and automatically edits the footage so that your video only shows the in-action aspects. Yessss!
8. Escape Heated Softshell Jacket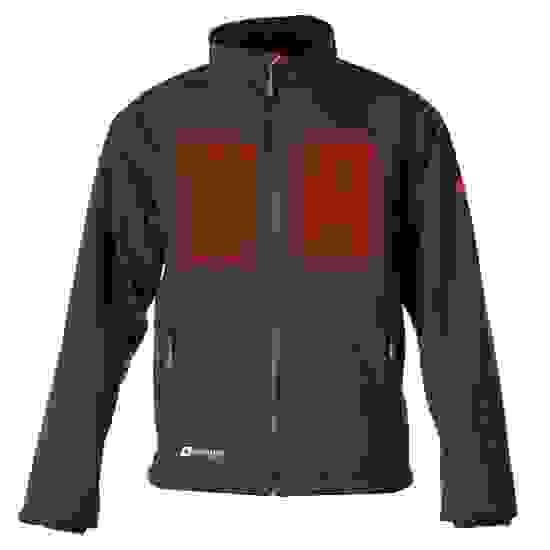 This brilliant jacket will make all the difference on your ski trip with its ability to keep you warm even in extreme cold. The heating panels will stave off the worst of the chill, while the water and wind-resistant fabric will keep the harsh elements at bay. The jacket is heated by a USB power bank, which is sold separately. The woman's heated puffer jacket option is here.
Related Video