Home & Garden
9 tips for hosting a New Year's Eve party people will actually enjoy
Done right, you can throw the best party two years in a row.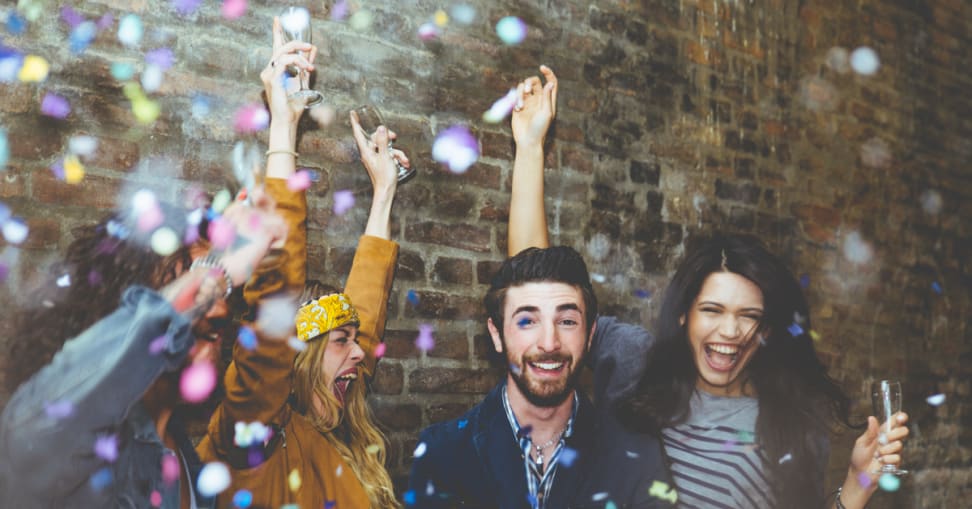 Credit: Getty Images
New Year's Eve will always be the last night of the year—but it can be one of the best, too. In my experience, there's not much gray area when it comes to throwing a great New Year's Eve party: it's either hot, or it's not.
So how do you make sure your party won't be a dud? A little bit of strategic planning. A successful event will bring together elements of great activities, welcoming decor, and—of course—an awesome set of guests.
With the holiday just days away, it's time to start prepping. If you have so graciously decided to plan the annual affair, here are 9 tips to ensure a fun, festive evening. After all, it's important to host a party that people actually enjoy.
---
#1 Set the guest list
Invite a group of people that are appropriate for the space. No need to overcrowd, but don't leave friends out either. A good rule of thumb is to only invite people you like while not maxing out your capacity.
#2 Invitations
Once your guest list is made, it's important to have a formal invitation. Options include Paperless Post, a handwritten card, or whatever form of invitation you feel is most appropriate for your crew.
Keep in mind this invitation should set the tone, allowing your guests to prepare. Make sure you are clear with directions and let them know if you expect them to bring anything. I have found that a clear and concise invite helps attendees feel more at ease prior to even a stepping foot into your home.
#3 Set a dress code
No one likes to feel uneasy about how they look or—worse—show up completely underdressed for a party. Whether you're looking to host a more formal gathering, or would prefer guests come in cozy and comfortable garb, let it be known on the invite. Trust me—they'll be thankful for it.
#4 Décor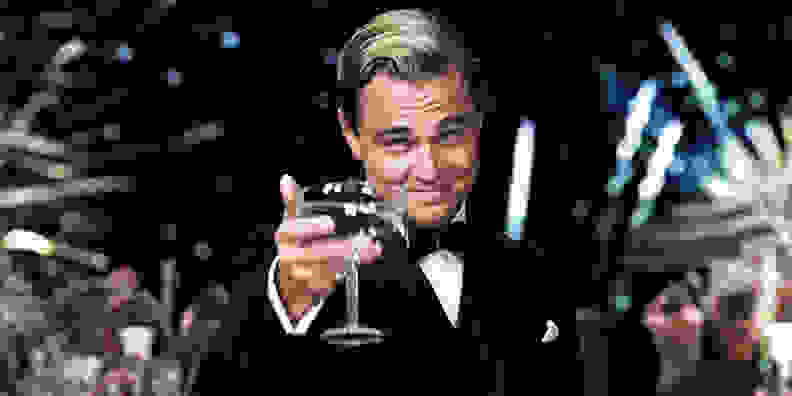 Keep it simple, but keep it fun. Think silver, gold, and other shades of metallic for a very festive touch. While you don't have to go over-the-top, making sure there's a little bit of sparkle will only add to the New Year's Eve feel.
And always, always make sure that you turn down the lights. It will make everyone appear younger and will give your space an intimate tone.
#5 Purchase some props
Again this doesn't have to be too splashy, but offer a little something for guests to enjoy and really embrace the essence of the holiday. For example, my go-to is to always provide noisemakers for when the ball drops.
#6 Offer your crew a game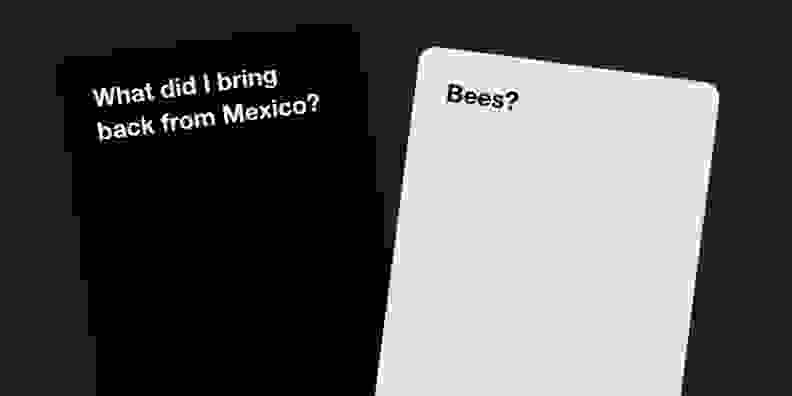 People like to have a little something to do besides over-eating and over-drinking. Try something fun like Cards Against Humanity or stick with the classics such as charades.
#7 Embrace the resolutions
Give your party the opportunity to think about their resolution, write it down, and place in a box. It's a great way to put the next year into perspective and can be a fun conversation piece throughout the evening.
#8 Keep sips simple
While it can seem extra tempting to create a signature cocktail from Pinterest, minimize the mess. Also, minimize the waste. Opt for offering wine, beer and—of course—loads of champagne.
Spend your evening topping off guests' glasses versus muddling and measuring.
#9 Schedule a brunch off site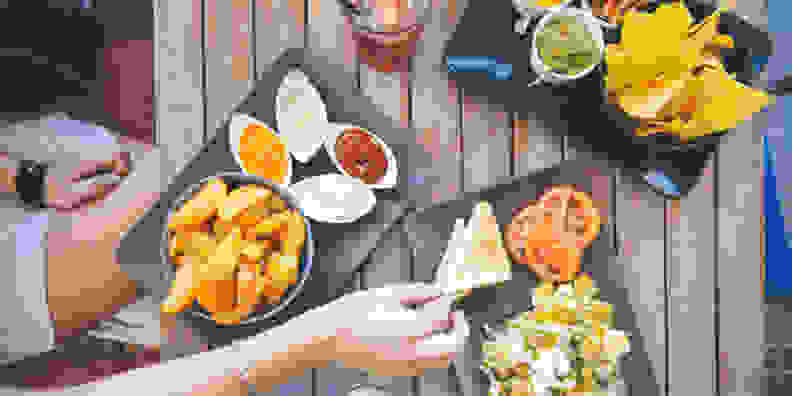 If attendees will end up crashing at your place, prep for breakfast elsewhere. It's best way to kick a hangover and will be a much easier clean up in the morning. After all, no one wants to nibble on leftover finger foods from the night before. Kick off 2017 with friends, good food, possibly, a mimosa.