Home & Garden
9 popular toys from the '90s: Where are they now?
These '90s toys are all grown up.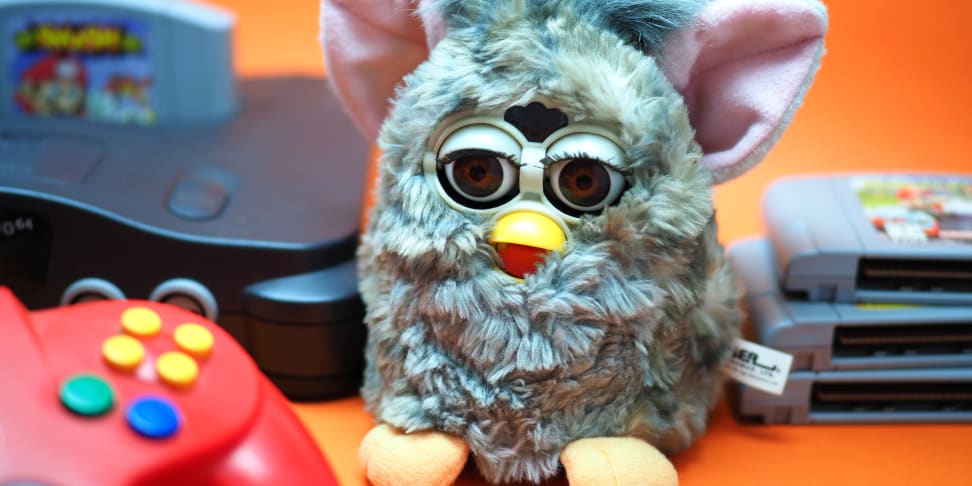 Credit:
The '90s were a good time for toys. We played Pokemon on our Gameboys, wore mood rings, and tried our best to keep our Tamagotchis alive. We didn't have cell phones, but our walkie talkies were alive and well. Lisa Frank reigned supreme, and the best way to get around was on a skateboard. It was a simpler time.
Many of my old favorites are still around, but it can be sad to admit that I might have outgrown them. I may be a '90s kid at heart, but I'm too old for the toys of my childhood. Luckily, lots of the toys that I loved as a kid have present day equivalents—and that's nothing if not fun.
If you're a '90s kid, you'll love all these updated classics:
1. Then: Bop It
Now: Bop It! Game
Everyone loved the classic Bop It, which had us bopping, twisting, and pulling bits of a plastic toy.
The newest version, the Bop It! Game, brings Bop It firmly into 2016, introducing newer commands like "selfie it," "whip it," and "sing it."
You can buy it at Target for about $20 if you want your friends to love you.
2. Then: Game Boy Color
Now: Nintendo 3DS
My Game Boy Color was the best toy. It got me through countless long car rides and waiting rooms. I still own it, but when I pull it out, it's lost some of its luster. That '90s aesthetic is just plain fun, but the screen strains my older eyes, and the graphics aren't particularly impressive.
The Nintendo 3DS has the same kind of vibes as its Game Boy predecessor, but the newer handheld has the kind of updated tech we've come to expect in 2016. Plus, the screen is easier to see!
Buy the special edition Amazon-exclusive lime green version of the 3DS XL here for $199.99.
3. Then: Pokemon for Gameboy
Now: Pokemon Go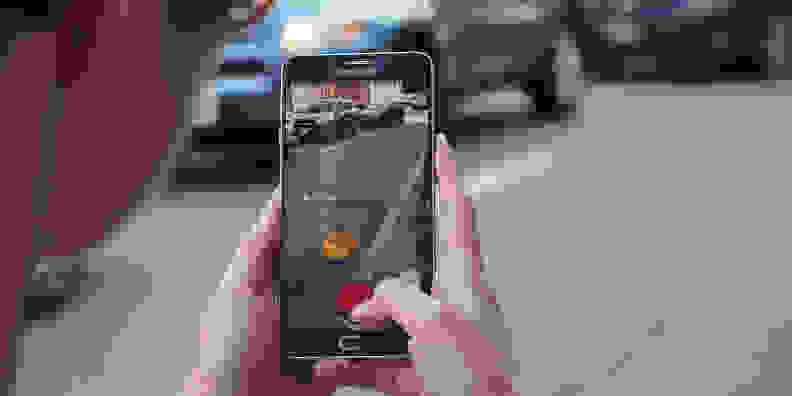 The main draw of a Game Boy in the '90s was its ability to run Pokemon. I personally spent a lot of time back then squinting at my Game Boy Color, directing Squirtle in battle and trying my hardest to catch 'em all.
These days, the Pokemon game of choice is Pokemon Go, an augmented reality version that requires only a smartphone, a serious commitment to recharging your phone battery often, and a lot of walking. A small price to pay for catching a dratini on your way to work, some might say.
4. Then: Tamagotchi
Now: Tamagotchi Friends Dream Town
My '90s Tamagotchi was a simple game. Most of the time I spent with it involved cleaning up after my wee virtual pet and wondering how it had died so quickly.
The Tamagotchis of today are so much more than that! Tamagotchi Friends Dream Town lets you explore a town as a Tamagotchi friend, interact with other characters, and complete random tasks like making a robot or improving the food options at the town's school cafeteria. There's also an option to place your toy against a friend's (Tamagotchi calls this "bumping") in order to visit their pet, exchange presents, or send messages.
Grab a brand new Tamagotchi for under $20 on Amazon.
5. Then: Furby
Now: Furby Connect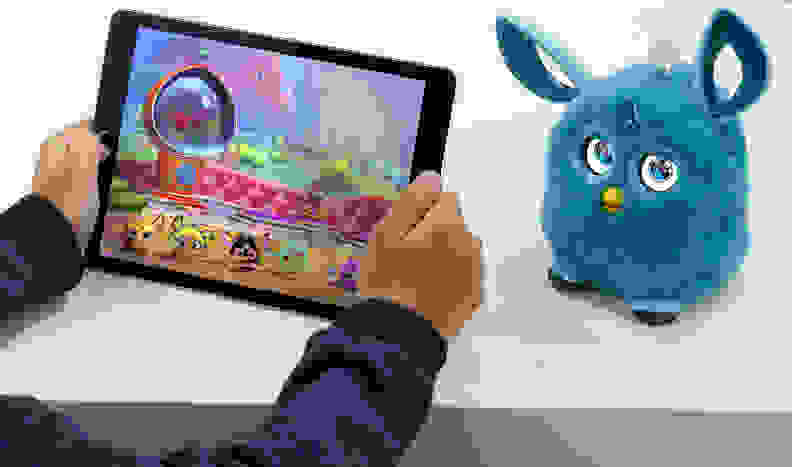 Ah, Furby, the delightfully creepy toy that haunted my childhood. Furby's still around, but the robotic creature that once starred in my nightmares now comes with expressive LCD screen eyes and the ability to connect to a companion app. Now called the Furby Connect, It can talk to other Furby Connect toys, react to app videos and phrases, and generally act just like your old Furby—if your old Furby was smarter and more powerful. I'm not scared, you're scared!
Sweet dreams, my lovelies! Furby has 150 eye animations it can't wait to fix on you.
All it will cost you is about $100 on Amazon.
6. Then: Baby-G watch
Now: Casio Smart Outdoor Watch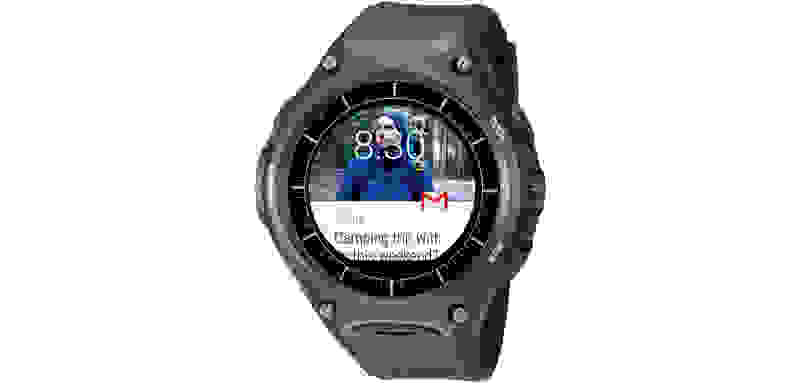 All the coolest girls used to wear chunky Baby G watches on their wrists. Casio's Baby-G watches are still out there, but the electronics company has since ventured into the smartwatch market with its smart outdoor watch.
For those of us who have outgrown the pastel-colored fashion statements but love a good hike, the smartwatch comes with a built-in altimeter and compass—plus it's water resistant to 50 meters. Not particularly stylish, maybe, but if we're being really honest, neither was the once-beloved Baby-G.
$400 on Amazon and this bad boy is yours for the wearing! For more info, check out our roundup to see how it measured up to the other smartwatches on the market.
7. Then: Etch A Sketch
Now: Boogie Board Jot eWriter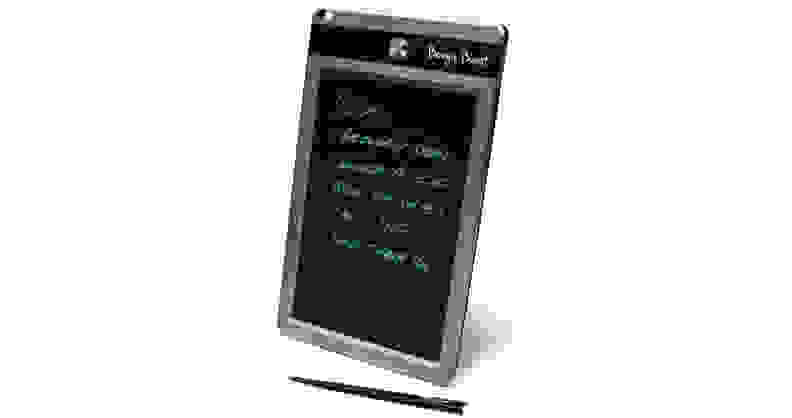 Etch A Sketches are great, but they can also be frustrating. As a kid, it took me years to figure out how to use those finicky knobs to create the images I wanted to. And once my masterpieces were complete, a single jostle would erase all my work in just a moment.
The Boogie Board Jot eWriter can be easily used for scribbling down notes or grocery lists, or you can cover it in doodles. Like an Etch A Sketch, it's meant to be used and then erased, rather than preserved, but it has a erase lock switch to prevent any accidental erasures. It also comes with a stylus rather than knobs, giving you more control.
The Boogie Board could cost you about $40, but can often be found on sale for closer to $20.
8. Then: Poo-Chi
Now: WowWee CHiP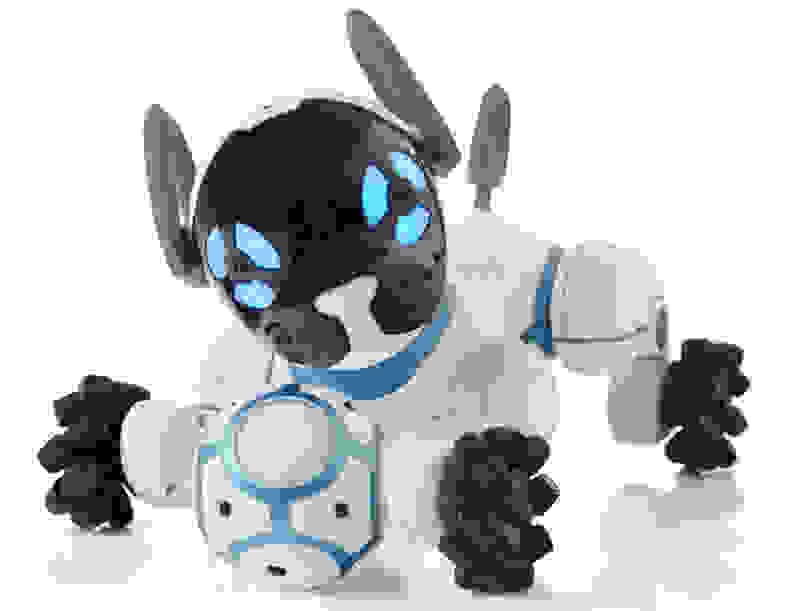 Pets are great. But not everyone can take care of an animal. For pet-lovers who aren't able to own a pet, a robotic dog seems like an easy (albeit less furry) solution.
Back in the day, we had Poo-Chi, a plastic nightmare-dog with red LED eyes and barks that sounded like beeping. Now, there's WowWee CHiP.
CHiP still lacks fur, warmth, or any real semblance of life, but it's a lot less scary than its '90s predecessor. You can train it, play catch, or nuzzle noses. WowWee claims the robot toy even shows affection and changes personality over time.
If you'd like one of these little guys for your very own, they're going for about $160 on Amazon.
9. Then: Mood ring
Now: Philips Hue Color smart bulbs
This seems like a bit of a stretch, but hear me out: Mood rings were lots of fun, but they didn't do a great job reflecting our moods. As grown human beings, we don't need them anymore. We have greater self-knowledge, and we know how we're feeling without the aid of junky jewelry.
With Philips Hue Color smart bulbs, you can choose from over 16 million colors of light to pick the one that feels best to us in the moment. Set your lightbulbs to change color with the beat of the music you're playing, flash your football team's colors every time they score, or just pick the tones that match your mood. It's all controlled from an app on your phone. Now that's the best upgrade on a mood ring one could ask for, isn't it?
The Philips Hue White and Color Ambiance Starter Kit can set you back over $300, but it's currently on sale for just over $200 on Amazon. For more info, check out our roundup of the best smart bulbs out there. Spoiler alert: We liked Philips Hue the best.
Related Video