Home & Garden
Amazon is celebrating itself with a site-wide discount, today only
With the code 'BIGTHANKS' you can save $8.62 off of any order over $50.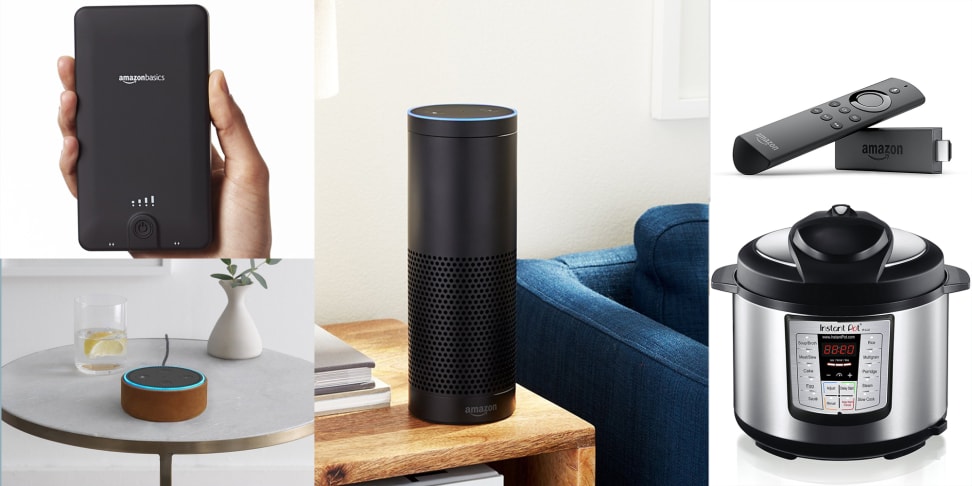 Credit: Amazon
If you've been waiting to stock up on a few things on Amazon, today is the best day to save some extra money. Amazon is having a massive site-wide sale, taking $8.63 off of any order over $50 with the code BIGTHANKS.
The reason? Amazon set a new high score in the Harris Corporate Reputation Poll, with an 86.27. Is it an obscure way to publicly pat yourself on the back? Sure is, but sales like this are incredibly rare at Amazon (I can't recall the last one), so you might as well strike while the iron is hot.
A few exclusions: the sale doesn't apply to anything ordered by Alexa, Prime Now, or Amazon's Restaurants service. It also doesn't count sales through certain mobile apps, but if you're just browsing over to Amazon.com or you use the Amazon Shopping App you're in the clear. It also doesn't count video games, gift cards, or digital content like movie rentals.
Now for the biggie: It only works for items that are sold by Amazon.com, not stuff that is only "fulfilled by Amazon." Many Prime-eligible items are like this, so be sure the item page says "Ships from and sold by Amazon.com."
All you have to do is check out with over $50 of eligible stuff in your cart (before taxes and shipping) and use the code BIGTHANKS and the discount will come off. It works even on stuff that is already on sale, as long as the pre-tax total is over $50 and it's sold by Amazon.com
If you need some inspiration for what to get, there are a few items that have been enormously popular lately. Some are under $50 by themselves, so you may need to get two or pair them with something small and cheap like a new iPhone Lightning cable or a USB wall charger to get over the $50 hump, but it's easy to do.
We're big fans of the 6-quart Instant Pot ($79.99 on Amazon), which is a countertop pressure cooker that has been insanely popular since last year. If you don't have one yet we'd also highly recommend a USB battery backup like the AmazonBasics 16,100mAH backup ($29.99). It has enough juice to keep your phone charged for several days, no outlet required.
If you're looking to upgrade some tech in your life, the new Amazon Fire TV Stick easily replaced our Apple TV at home for almost $100 less. It has Alexa built in via the remote so you can use your voice to search for shows or find out about the weather for just $39.99.
If you want Alexa without needing a TV attached to it, then the the Amazon Echo Dot is just $49.99 and can do basically everything the larger, $179.99 Amazon Echo can do. If you need more ideas then be sure to scope out Amazon's other best-selling stuff, just remember not everything meets the criteria. Happy hunting!