Home & Garden
Amazon vs. Walmart: Where can you get the best deal with free shipping?
With free, two-day shipping at Walmart, it pays to shop around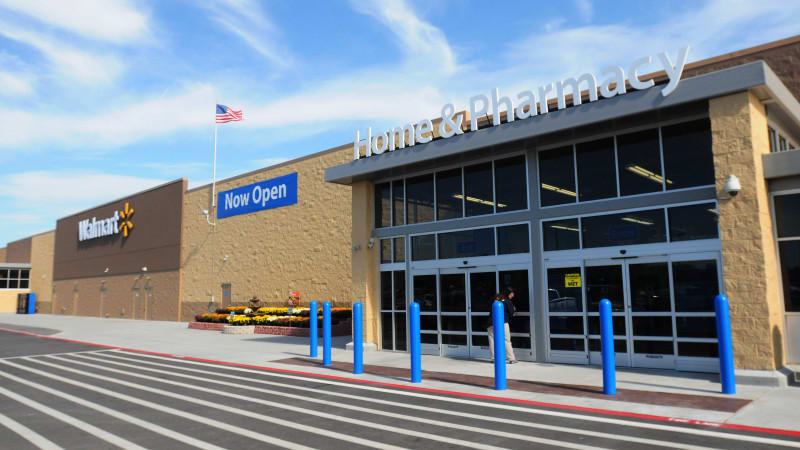 Credit: Walmart
Amazon Prime may offer free, two-day shipping on 30 million items—but there's a catch: The program costs $10.99 a month, and food and household essentials often require further subscriptions.
Now, Walmart is taking on Amazon directly, offering free two-day shipping without a membership as long as customers spend at least $35.
When it comes to everyday essentials, Walmart tends to have better prices than Amazon
If you're wondering where to shop, Reviewed.com's team of expert bargain hunters searched popular products in 10 categories to find out where you can get the best deal.
What we found might surprise you: When it comes to everyday essentials, Walmart tends to have better prices. And with free, two-day shipping, it now matches Amazon Prime for convenience. For its part, Amazon tends to focus on selection and mark down the products that sell well on its own site. Of course, the prices of specific items change all the time, and where you decide to shop should still depend on what you need, but Amazon loyalists may want to give Walmart a second look.
Laundry detergent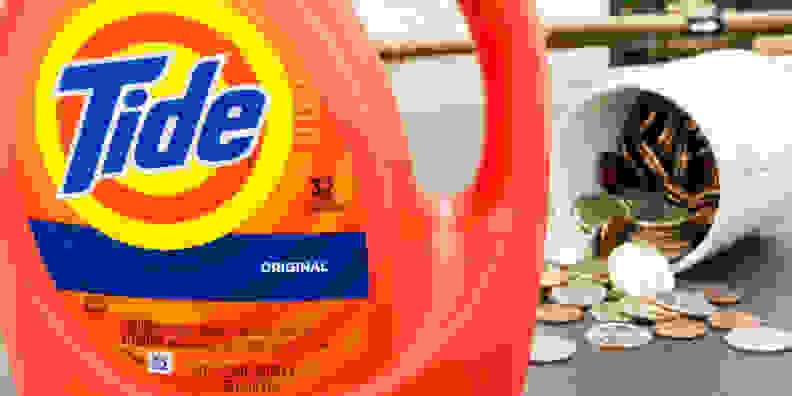 There's a dizzying array of Tide detergents for sale, so we picked a best seller at both Walmart and Amazon. A 130 oz. container of Tide Simply Clean & Fresh HE Liquid Laundry Detergent, Refreshing Breeze Scent is good for 89 loads of laundry, and sells for $8.97 at Walmart. At Amazon, it's on sale for $15.97 without Prime, or $19.49 with.
RELATED: The best laundry detergents
Granted, you'd have to buy four containers—or spend an additional $26.03—to qualify for free shipping at Walmart, but you also don't need a Prime subscription.
The verdict: Walmart, by $10.52
A robot vacuum cleaner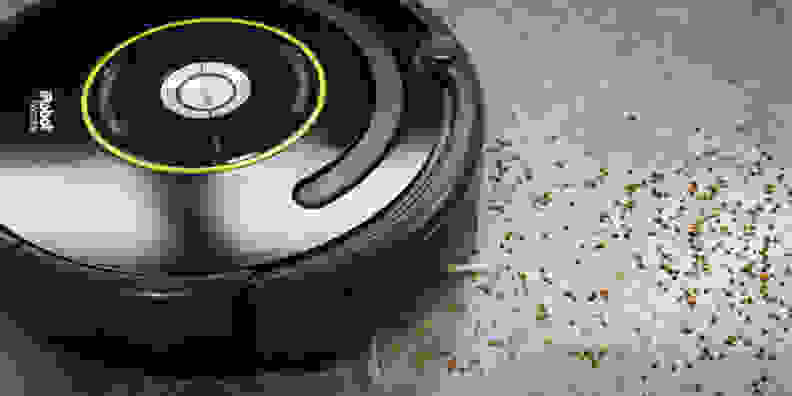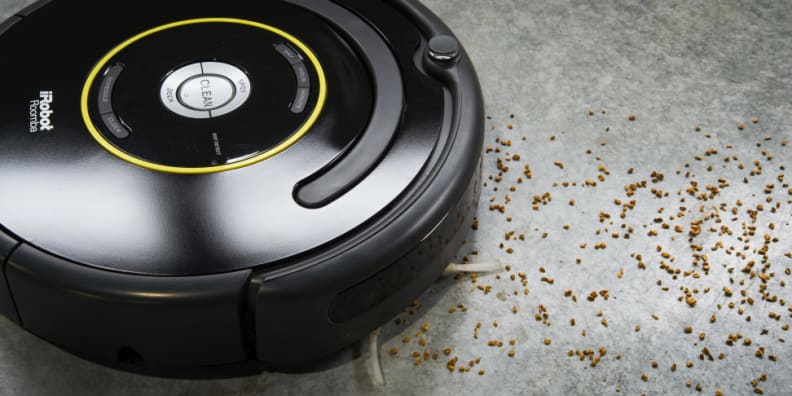 The iRobot Roomba 650 Vacuum Cleaning Robot was one of the most popular items sold during the holidays. It's $299 at both [Walmart] and Amazon, but you don't need a Prime subscription to get free two-day shipping from Walmart.
RELATED: The best robot vacuum cleaners
The verdict: Walmart, by a Prime subscription
Critically acclaimed television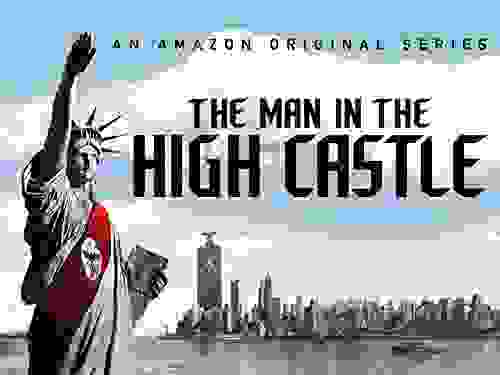 Depending on what you like to watch, this is no contest. After all, Amazon's Prime Video features a slew of must-see shows like Transparent and The Grand Tour. Walmart's free VUDU subscription service puts ads in the middle of movies, and lacks new releases.
The verdict: Amazon, by a season of The Man in the High Castle
Cleaning supplies
We found a 32 oz. spray bottle of Clorox Clean-Up All Purpose Cleaner with Bleach at Walmart for $2.88. At Amazon, it costs $3.49—and requires not only Amazon Prime membership, but Amazon Prime Fresh membership. Prime Fresh delivers items directly from local grocery stores, but costs an additional $14.99 a month, only offers free grocery deliveries on sales over $40, and is not available in all areas.
In fact, it looks like many popular cleaning products on Amazon are only available at their lowest prices through Prime Fresh, including items from Windex, Clorox, Lysol, and Method.
If you buy in bulk, you might find savings on Amazon. But if you're hoping to clean up without getting your wallet cleaned out, it looks like Walmart is a better bet.
The verdict: Walmart, by $0.13—plus $14.99 a month.
Batteries
Whether it's to power a smoke alarm, remote control, or the remote control toy you just got your kid, everyone needs batteries. At Walmart, a 16 pack of Duracell AAAs cost $10.97. At Amazon, they're just $9.99 with free next-day shipping for Prime members. But if you switch to AA, Walmart's price stays the same even though Amazon's batteries jump to $15.83.
Amazon starts to get more competitive when you buy batteries in bulk. You can get a hundred Duracell AA and a hundred Duracell AAA batteries for 34 cents a battery, which beats nearly every deal at Walmart.
The verdict: Amazon, for at least $0.93
Home electronics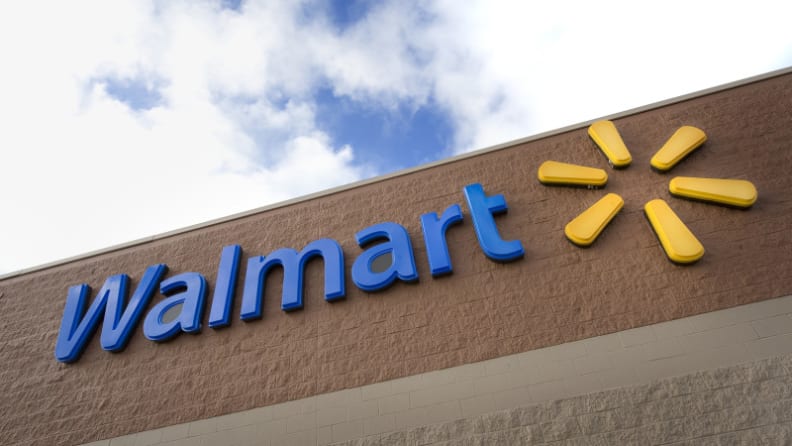 Many people are replacing their speaker systems with soundbars—all-in-one speakers that are are easy to install and don't take up much space. We checked out a Vizio SB3821 soundbar that's a top seller at both Walmart and Amazon and found it on sale for $138.00 at Walmart and $138.99 at Amazon. With free two-day shipping, the edge goes to Walmart.
For items like TVs and higher-end cameras, it pays to shop around. But for popular electronics items, it may be worth checking out Walmart first.
Amazon: $138.99
Walmart: $138.00
The verdict: Walmart, by 99 cents and two days
Food
With over 16,000 food items available with free, two-day shipping, Walmart is the clear winner when it comes to value. You don't need to buy in bulk, subscribe to Amazon Fresh, or build a Pantry box to get savings, either. You just have to spend $35.
However, when it comes to specialty items—like nut-free candies, imported foods, or the sort of mustard you could give as a gift—Amazon has Walmart beat.
The verdict: Walmart for essentials, Amazon for something special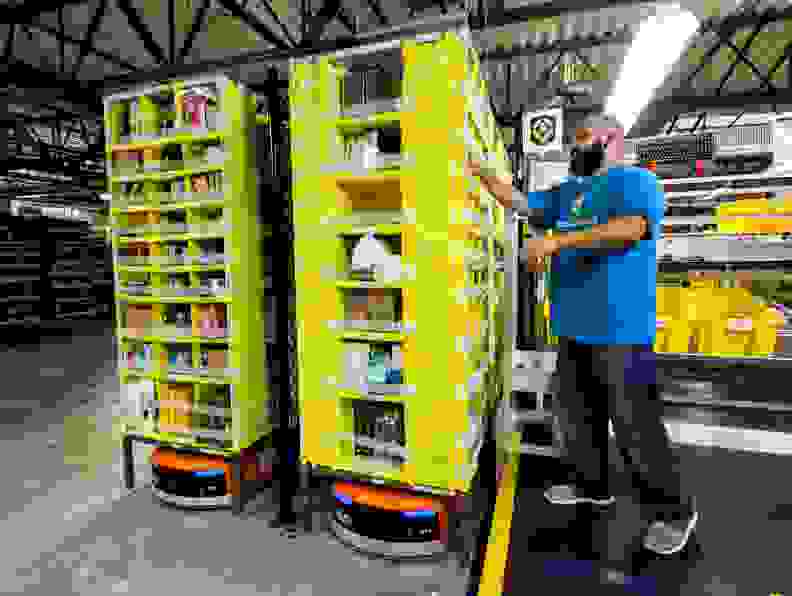 Cooking and baking
As with food, Amazon is the clear winner for selection. If you're looking to order higher-end items right away, Prime is your best bet. Walmart doesn't offer 2-day shipping on higher-end T-Fal cookware, for instance. When it comes to bargain-priced cookware and bakeware, what's available at one is often not available at the other.
The verdict: Amazon for selection, Walmart for price
Office and school supplies
Again, Walmart wins for price on certain items—which tend to be the best-sellers that the retailer obsessively keeps marked down. A 96-count box of Crayola crayons is around $4 less than at Amazon—but other crayons aren't available with free, two-day shipping. Similarly, Amazon's page for crayons has multiple items available from multiple sellers—although a few key products can ship for free to Prime members.
Bigger items depend on the store. A TI-84 graphing calculator, for instance, is only available on Prime. It's almost the same price at Walmart, but it requires a trip to the store.
The verdict: Amazon for selection, Walmart for best-sellers
Pet supplies
Dog food and cat litter have one thing in common: They're both heavy. That's why it makes sense to ship them.
Amazon has nearly 400 kinds of cat litter available on Prime. Walmart only offers free two-day shipping on 35 kinds of litter. Even if you compare them on price, things get closer: 38 lbs. of Arm & Hammer Clump and Seal Litter sells for $19.97 at both Amazon and Walmart.
When it comes to dog food, things get a lot worse for Amazon. A 40 lb. bag of Pedigree Adult Complete sells for $22.62 at Amazon—but only if you use the Subscribe and Save discount and set it to automatically reorder alongside multiple items. A 50 lb. bag of the same food sells for $22.98 at Walmart. Other dog foods we examined are similarly more expensive.
Amazon: $19.97
Walmart: $19.97
The verdict: Amazon, by $2.98, for cat litter. Walmart for everything else