Home & Garden
At CES, a 105 year old appliance maker rebrands as a tech company
Whirlpool takes on Samsung and LG with connectivity, features
Credit: Whirlpool
Home appliance maker Whirlpool is planning to debut a whole bunch of new products in 2017—and they're not what you might expect.
Other appliance manufacturers, like LG and Samsung, have a long history in the tech industry. So when they introduced innovations like connectivity, black stainless steel finishes, and fridges with storage compartments hidden inside their doors, shoppers snapped them up.
Now, it's Whirlpool's turn.
This week, the world's largest home appliance manufacturer is at CES, the massive tech show in Las Vegas. It is introducing a whole series of Alexa- and Nest-compatible smart appliances, new smart ovens, a new fingerprint-resistant black stainless finish, and a door-within-door refrigerator. Whirlpool even has products from an in-house tech incubator.
Smart appliances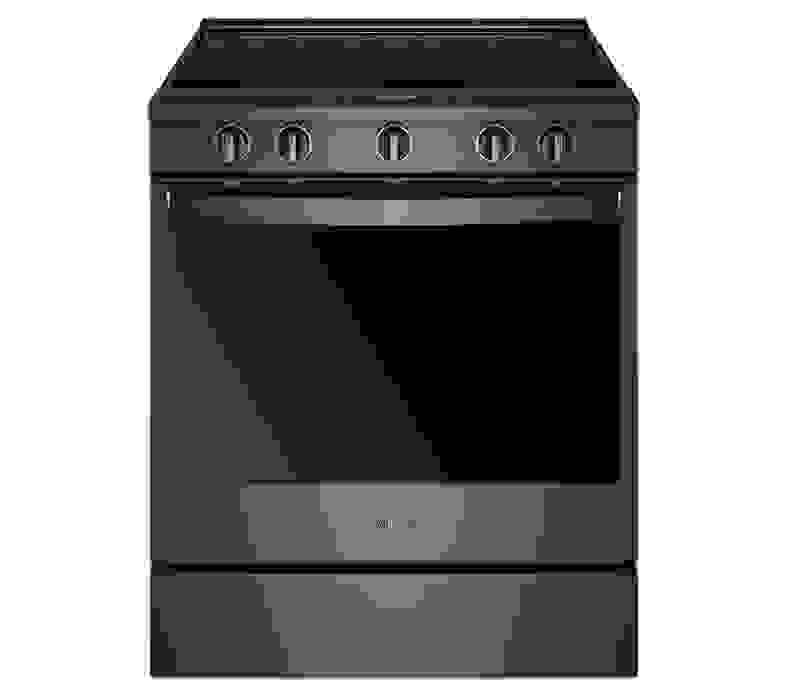 Whirlpool will sell over 20 smart appliances in 2017, including refrigerators, washers and dryers, ovens, and dishwashers. They'll all be compatible with Amazon Alexa voice recognition for remote control and status updates.
In other words, you can ask your Amazon Echo or Echo Dot how long before the laundry is done, or tell your oven to start preheating—even if your hands are full with a recipe. Washers and dryers will continue to work with Nest, as they have since 2014.
Whirlpool has dabbled in smart appliances before, but the latest debut marks the company's strongest effort yet.
Ovens, ranges, and cooktops get some neat extras. Assisted Cooking can remember multiple steps of a complex recipe, which you can automatically program through a touchscreen or remotely through a smartphone app.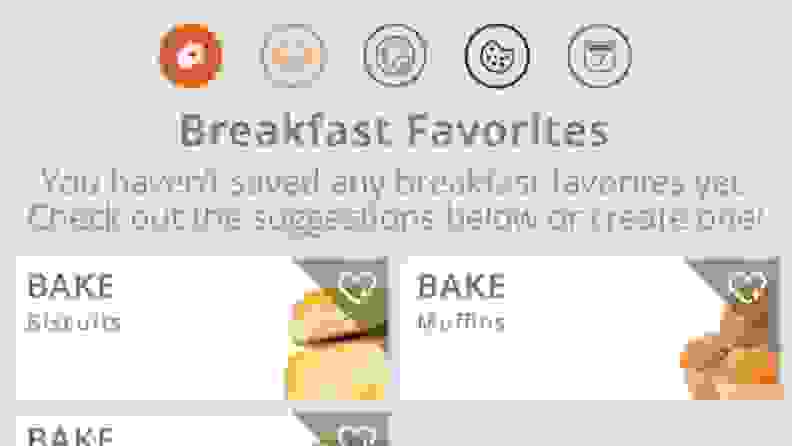 In addition, new software on upscale ovens will remember your preferences and guide you through recipes using a touchscreen. And Scan to Cook can check a barcode on your box of frozen food and automatically set your oven to bake at the right temperature.
Black stainless steel
When LG and Samsung both introduced black stainless in 2014, customers took note of a finish that featured the durability of stainless without the cookie-cutter style that dominated so many kitchens.
Three years later, the new finish apparently has some staying power—and Whirlpool is coming on board with its own version.
Called Fingerprint Resistant Black Stainless Steel, it's a brushed, matte exterior that's slightly darker than traditional stainless. Whirlpool says it's a good fit for a neutral color palette, and should be able to mix well with other finishes.
Door-within-door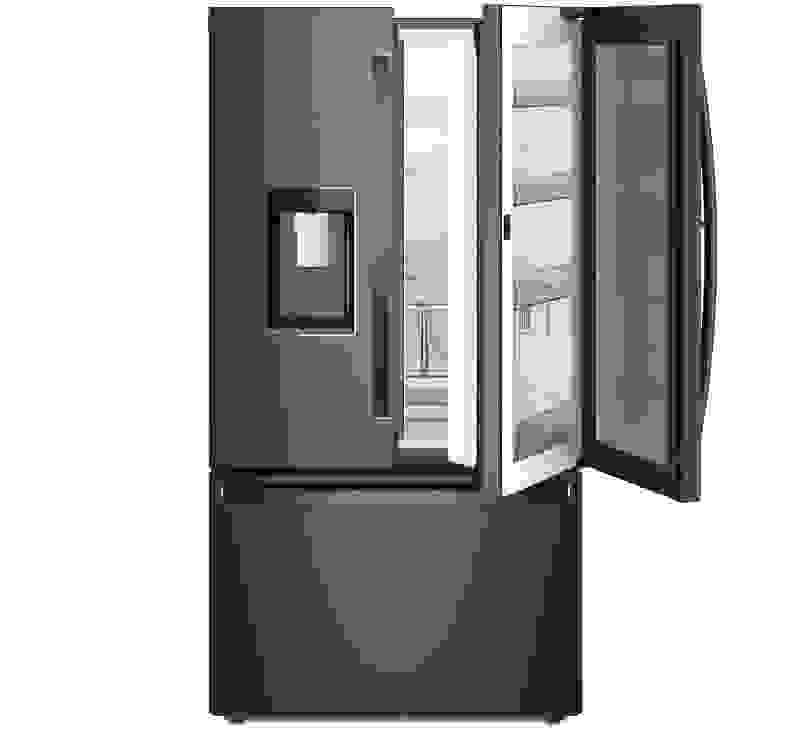 Whirlpool tried a slightly different tack with its door-in-door fridge, channeling more cold air to the inside of the door to keep drinks chilled.
To read more, check out our take on Whirlpool's new WRF972SIHZ and WRF972SIHV door-within-door refrigerators.
W Labs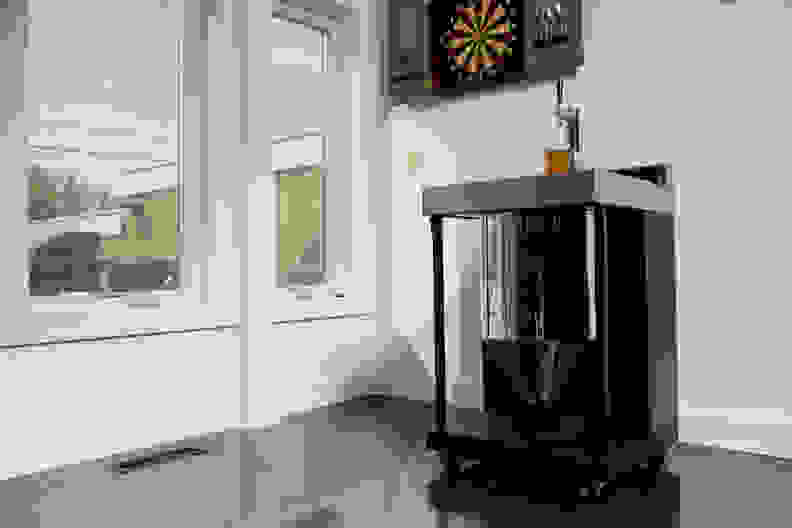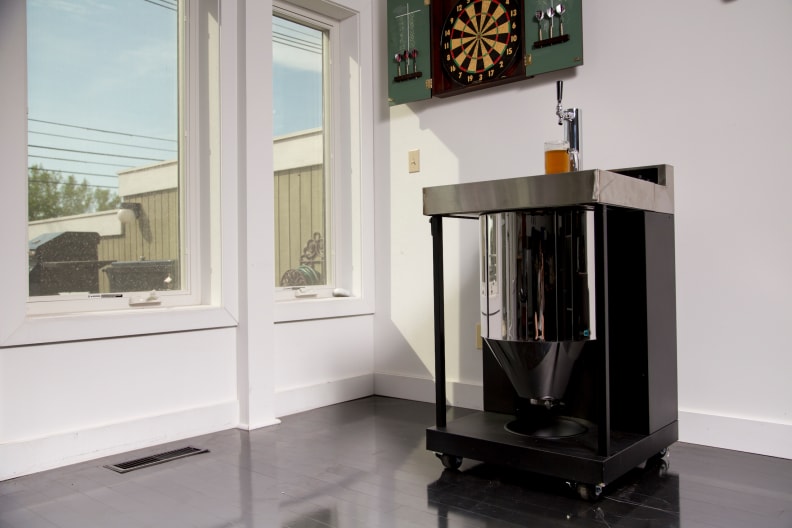 It's not uncommon for a huge tech company to set aside resources for a few independent thinkers to work on long-term projects and unusual ideas.
Lockheed Martin most famously started its Skunk Works in the 1940s to help rapidly develop military aircraft, and Bell Labs brought innovation beyond what a phone company was supposed to do. Today, tech companies like Google and Qualcomm have used similar models.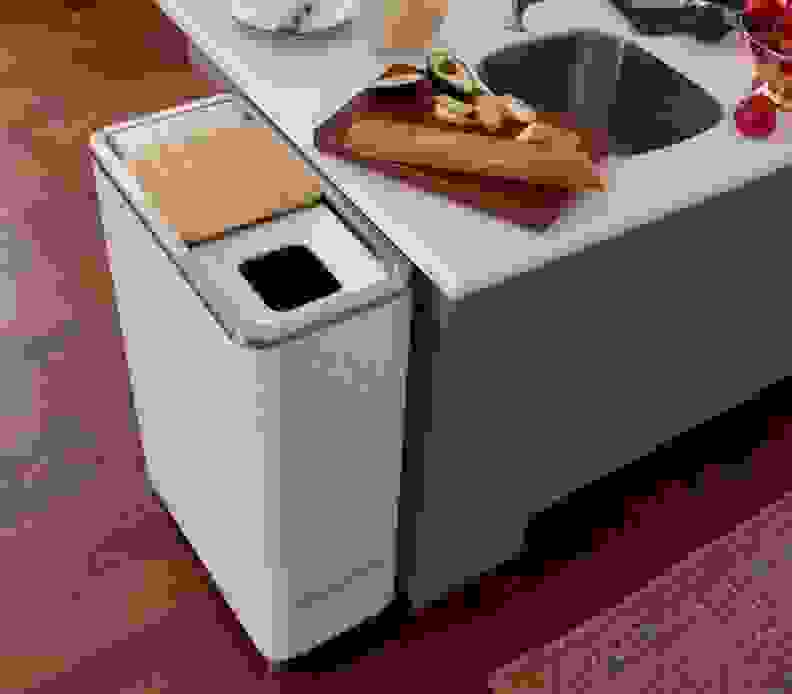 Now, Whirlpool has its own tech incubator. Called W Labs, its brought to market the Zera Food Recycler—a device that turns food waste into compost in 24 hours—and the Vessi at-home brewing device. It was also responsible for the Swash clothing refresher.
Similar to GE Appliances' FirstBuild project, W Labs works within the realm of the home appliance industry, but uses unique strategies like crowdfunding and rapid prototyping to bring to market products that go beyond dishwashers and fridges.