Home & Garden
10 ways to prepare your home to be an Airbnb
How to make your home as welcoming as possible.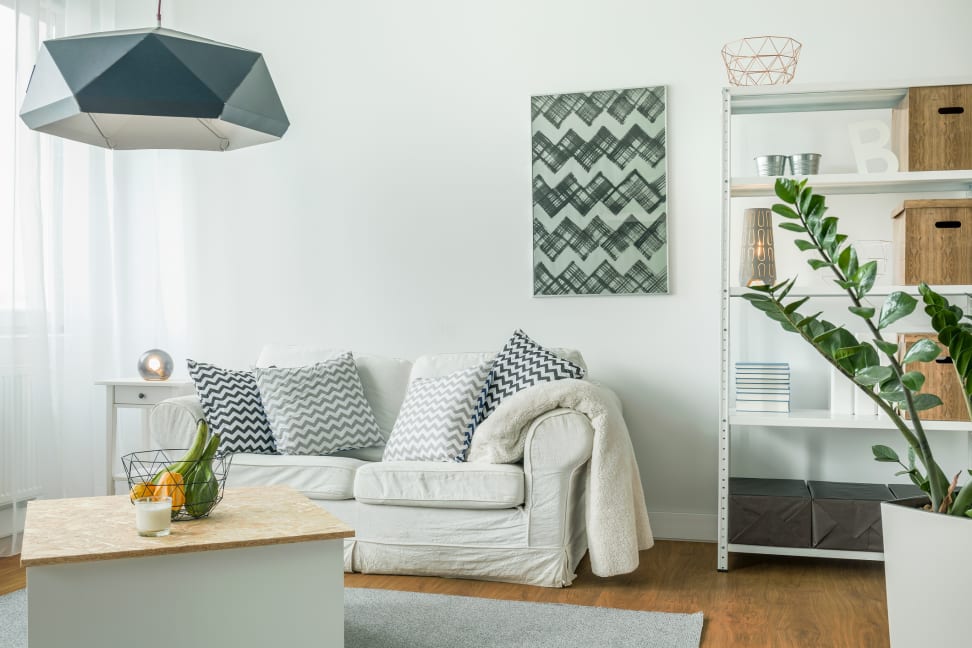 Credit:
Airbnb has made travel easier, more convenient, much more affordable, and way more authentic. Lucky for you, if you have an available space to rent, it can also make you a little richer.
The tricky part in setting up an Airbnb property is readying it for guests. Depending on how frequently you'd like to rent out your home, you'll probably want to establish a renter-ready routine. And if you live in your Airbnb home most of time, prep-time will probably be a tad bit more involved.
In addition to Airbnb's tips on how to get your listing ready, here are some easy ways to not only prep your home for guests, but welcome them. Remember: this is a business you're running, so you've got to do more than buy some extra toilet paper!
1. Go on a cleaning spree.
Like it or not, you're going to have to do a thorough clean. Tidy away any unnecessary items and extra possessions you normally have out while you're home. Be sure to address any gross bits—that dried splotch of ketchup in your fridge, mildew in your tub, relics of old toothpaste stuck to the faucet. If your home is particularly messy, consider hiring a cleaner for the day. You can pay for the service by adding a cleaning bill onto your Airbnb rental rate. The cleaner knows how to hit surfaces you probably never even think about, and they'll likely do things you'll dread, like dusting.
2. Invest in a garment rack.
If your closets are off-limits or filled with clothing you can't move, you'll want to provide your guests with ample space to hang their clothes. Probably the most effective and space-saving option is a garment rack. As an added bonus, garment racks look pretty shabby-chic!
3. Prep your linens & towels.
You'll want to make sure all the beds are clean and fresh. Consider using an allergen-free detergent so that your guests don't get all sneezy. Be sure to provide extra pillow-cases, extra throw blankets and enough towels for an army. People love their towels.
4. Hide all of your valuable goodies.
No one wants to think about their things being stolen, but it's naive to not take precautions. If possible we don't recommend storing your valuables and sensitive documents in your Airbnb property, but if you have no other place to store them at the very least keep them safe.
A built-in safe is the ideal route, however it's not exactly cheap. For a quick fix, invest in a personal security box. Make sure it's roomy enough for jewelry, passports, money and any other goods you don't want anyone touching.
5. Make sure your smoke and carbon monoxide detectors actually work.
If your smoke detectors are old and wonky, you'll want to replace them. The First Alert Smoke and Fire Alarm is a best seller on Amazon. Its affordable, reliable and it uses Ionization Sensing Technology to sense even the earliest of threats.
While you're thinking about safety, be sure to also pick up a carbon monoxide detector as well. It may seem like we are being overly cautious, but trust us, you don't want to worry about carbon monoxide, fire, and strangers in your house.
6. Get a modern coffee maker.
If you don't make coffee, congratulations! You have escaped that terrible vice. However, lots of people do, so make sure you're got a good coffee maker, some coffee and a bit of fresh milk. Going the extra mile makes your home seem warm and inviting—and your guests will appreciate that in the morning! This Black & Decker Programmable Coffeemaker is perfectly serviceable and pretty affordable.
7. Inspire your guests to have fun.
Even though your guests are probably fully versed in what they want to do during their travels, it's nice of you to have a few local guidebooks, as well as a list of your favorite local things to do. If you want to go the extra mile, you could also pick up a bottle of local wine to say thank you.
8. Make sure there are band-aids a plenty.
When you think about prepping your home, you probably think about what you need to get rid of such as dirty clothes, piles of mail, and toys. However, something that you definitely need to have on-hand is a first-aid kit. This should be somewhere your guests can easily access, and it should contain all the essentials. This best-selling 299-piece First Aid Only kit is your best bet.
9. Buy new dishes.
Sometimes a set of clean new dishes gives the appearance of a cleaner, better space. If you don't want everyone sifting through your 10,000 different childhood mugs and mismatched bowls and plates, you could simply purchase this inexpensive 16-piece dinnerware set. Keep it in a cabinet specifically for your guests.
10. Include a little holiday cheer.
While this depends on who is renting your home, you could make sure you decorate your space with a little holiday cheer. Need some ideas? You could bake secular, nonspecific holiday cookies or provide a list of local organizations holding holiday services or events. It might be unnecessary, but a little holiday cheer is always appreciated!
Related Video