Home & Garden
This candle will make your whole house smell like a bakery
Sweet dreams are made of these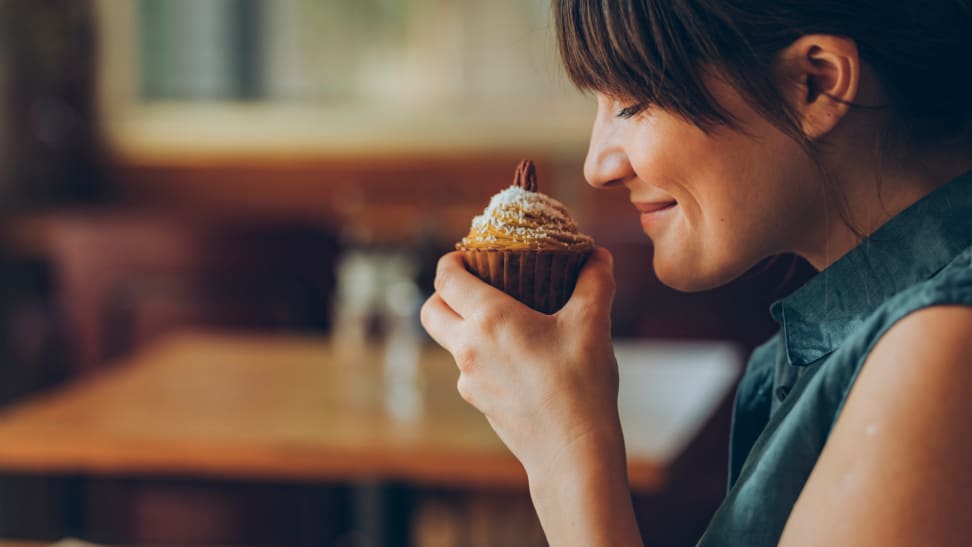 Credit: Getty Images / FreshSplash
Confession: I don't like the taste of sweets. Cookies, candy, cake, pies. Hard pass.
But, although I might not like to eat them, I definitely love the smell of them. There's nothing like inhaling the scent of a fresh-from-the-oven batch of brownies, as I'm passing them over to my family to feast on.
So, when I was told that Goose Creek Candles has some of the best dessert aromas around—scents like glazed apple doughnut, caramel spice frosting, and toasty pumpkin toddy—I thought what better way to enjoy my cake and not eat it, too.
What we tested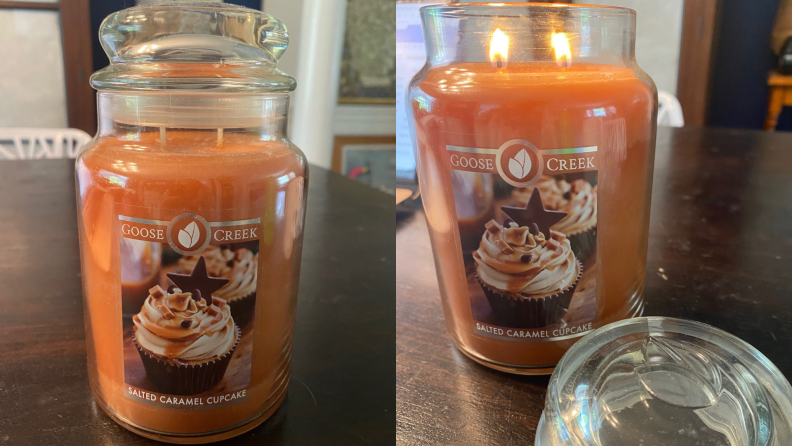 As the temps are starting to drop and the fall season deepens, I thought a warm, rich scent would be a cozy addition to our home. I ordered the Salted Caramel Cupcake candle, a best-seller that has racked up almost 600 5-star reviews.
Goose Creek is a family-owned company founded in the small Kentucky town of Liberty, so it sounds like Grandma could be making the sweet-smelling treat just for you.
What we liked about the Goose Creek Salted Caramel Cupcake candle
This 24-ounce double-wick candle is "a classic aroma of fluffy baked cake just out of the oven and blended with notes of creamy caramel, warm vanilla, sea salt, and whipped frosting."
Well, Goose Creek isn't lying. The moment I lit the candle, which comes in a heavy glass jar, the room—and in 10 minutes, the entire house—started smelling like an early morning at a bakery, with piping hot cupcakes fresh out of the oven for the day's customers.
First up was warm vanilla and creamy caramel, and as the burn lingered, a sweet frosting and rich cake scent.
Up to 150 hours of this gooey goodness? Yes, please. The candle burned cleanly and evenly, thanks to the two lead-free cotton wicks, and when extinguished, the scent lingered for quite a while, but the smoke did not.
What we didn't like about the Goose Creek Salted Caramel Cupcake candle
Some experts have indicated that paraffin wax can be harmful to your health (as a byproduct of petroleum), but the jury is still out as to the truth of that claim. Still, I would like to see Goose Creek use another type of wax, even though the brand guarantees its candles aren't made with harmful or banned chemicals, and the fragrances are International Fragrance Association-approved.
Should you buy the Goose Creek Salted Caramel Cupcake candle?
Absolutely! One reviewer on Goose Creek's website notes that she instantly smelled her candle and it inspired her to make cupcakes. While nothing short of a school bake sale or holiday will prompt me to bake anything, I respect this person's commitment to the cause.
And, she's right—the scent quite literally envelopes the entire house, much more so than some other candles with more well-known names and larger price tags (think Yankee Candle and White Barn Candle).
The product experts at Reviewed have all your shopping needs covered. Follow Reviewed on Facebook, Twitter, Instagram, TikTok or Flipboard for the latest deals, product reviews, and more.
Prices were accurate at the time this article was published but may change over time.