Home & Garden
The 9 most popular gifts for cat lovers on Amazon
Gifts for people who love cats, and cats who pretend to be people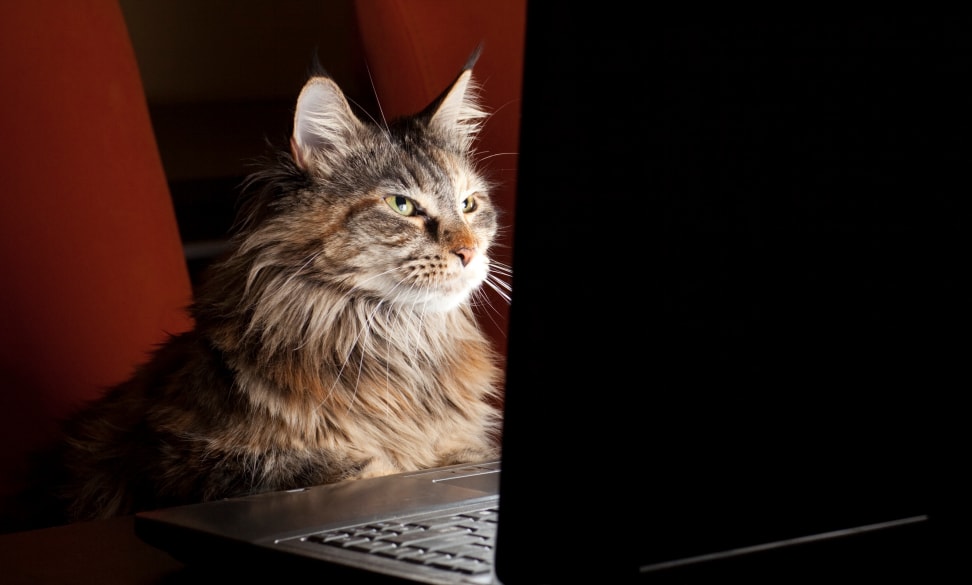 Credit: Getty Images
Cat People live a lifestyle defined by feline companionship. And, according to a new list from Amazon, they're also really easy to buy gifts for.
See, Amazon collects a ton of data on what repeat customers buy. Based on the purchasing habits of folks who we assume also purchased kitty litter and expensive food, the retailer compiled a list of the top-selling gifts for cat lovers who are people and definitely not cats who figured out how to use a computer.
Whether it's a coworker who keeps pictures of her cat on her desk, a friend who can't stop talking about his recently adopted tabby, or a Blue Point Siamese who knows your MacBook password, these are some of Amazon's top-selling gifts for people who love cats.
1. Cat Socks
A cat can keep your lap warm, but these cat socks will keep your feet warm, too. Amazon reviewer Rebecca said she bought a pair for a cat-loving friend who "wouldn't stop raving about how cute the cat faces were."
Rebecca may also be a cat who wants to hide the scratches she left after swiping at her owner's ankle. We have no proof either way.
The socks come in a four pack, but are individually wrapped. That means you can give each pair of socks away as a gift, or keep one for yourself.
2. Cat Post-It Dispenser
When a cat lies on her back, it means she trusts you. It also means she'll start clawing at your hands as soon as you try and rub her tummy.
Even though the cat in this Post-It dispenser has assumed a similar pose, she has no claws. Instead, she comes bearing 3x3 Post-Its—so you can write reminders to buy cat food.
The manufacturer touts this dispenser as perfect for one-handed use. We can only assume it will work just as well with paws.
3. Cat Adult Coloring Book
The sound of a cat purring is soothing, but the sound of a cat's claws shredding your vintage wingback chair is maddening.
Calm down by coloring over 30 single-sided drawings of cats—from calicos to tabbies.
This affordable paperback gets rave reviews, too: Amazon users praise the "high quality" paper it's printed on, and enjoy coloring the "detailed" and "intricate" drawings that are also fun to fall asleep on top of.
4. Cat Infinity Scarf
Everyone knows you can't force a cat into a cute outfit, but Cat People willingly wear cat-themed accessories.
This infinity scarf from Vivian and Vincent has a crisp modern print of cats wearing bow ties. It comes in 11 colors.
Amazon reviewer Kittycat22—whose username doesn't even hide the fact she is an actual cat, praised its versatility. "It's cute to wear casual, but actually nice enough to dress up a black sweater," she wrote.
We assume that by "sweater," she meant "fur."
5. Cat-Opoly Board Game
If the Cat Person you know would rather collect stray felines than upscale properties, Cat-Opoly is the perfect game.
The traditional game pieces have been replaced with a milk bottle, mouse, sardines, cat food, fish, and a ball of yarn. Between 2 and 6 human players can compete for ownership of the most desirable cats.
Amazon reviewer K. Roe—who is not an offended cat, because that would be ridiculous—said that the cat facts included in the game were fun, but her "oldest cat told me that many of them are more stereotypes than facts."
6. Sorry I Barfed on Your Bed (and Other Heartwarming Letters from Kitty)
Written from the perspective of English-speaking cats communicating with their owners, this comic paperback is designed to get a chuckle out of readers.
85 percent of Amazon reviewers agree, giving it a 4.6-star overall rating. While it's no Louis C.K. special, it does have a few good "letters" and accompanying photos that will make you laugh out loud.
Reviewer jcgardengirl says it "totally represents how I think my cat would think if I could only know for sure"—which is exactly what a cat would say if it were writing an Amazon review.
7. Cat Dad mug
The Amazon reviews for this mug come from two kinds of gift givers: Those who are married to reluctant cat owners, and those who know proud, male cat owners.
Whether its received with a chuckle or an eye roll, this mug is an inexpensive gift for men who love their cats, the people who love men who love cats, and the cats who want their owners to finish their coffee and clean the litter box.
8. Cat Bookmarks/Sticky Notes
It's hard to read a book in the presence of a cat. Turn the page, and you'll likely catch a paw batting at it. Put the book on your lap, and your cat will sit on top of it.
That's why cats love these adorable sticky notes. They get owners to mark their page, put down that James Herriot novel, and find some string to play with instead. Or, a human can leave a note for a significant other: "Gone to the library to read in peace. Can you clean the cat box?"
The notes come in a pack of 8 designs, so one package makes a great stocking stuffer.
9. Decorative Tabby Kitty Cat Wine Bottle Holder Sculpture
This wine bottle holder makes a great companion piece to the popular, "It's not drinking alone if the cat is here" wine glass set.
Amazon reviewer Bud Macintosh—who is also not a cat—praised its build quality, but lamented the problems it brought to his relationship. "My girlfriend thought it was hideous, and mysteriously lost it," he wrote.
Other reviewers have a better sense of humor, and don't mind some kitsch in the kitchen.
Related Video