Home & Garden
Got a new porch swing? Here's how to hang it up
Ready to watch the world go by?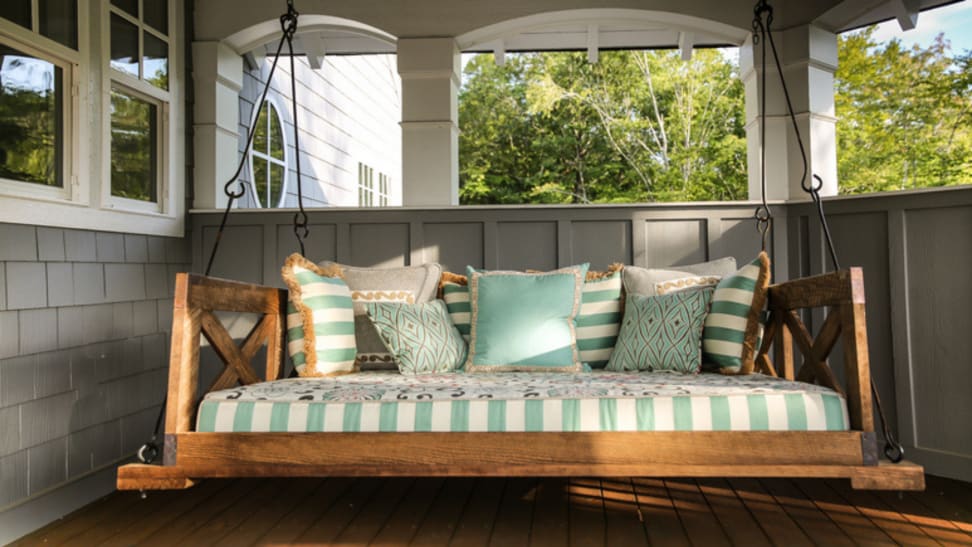 Credit: Getty Images / PBFloyd
No porch is complete without a good swing to relax on and watch the world go by. Fortunately, it is relatively straightforward to hang a porch swing, and most people can do it themselves.
What you need:
Step 1: Select a location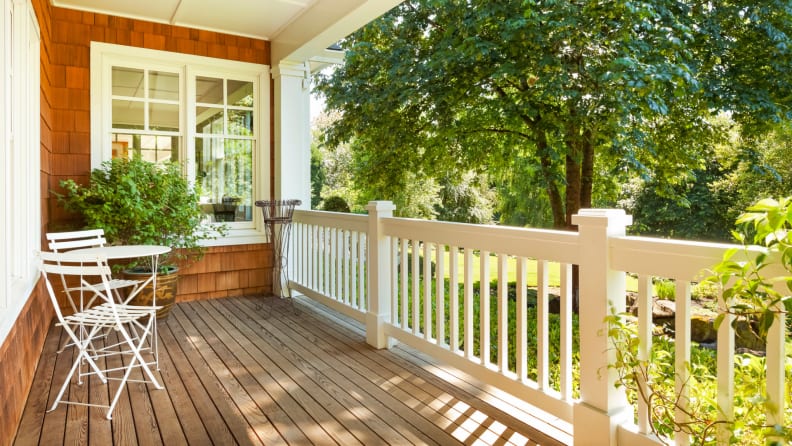 Before installation, decide what exactly you want. Where on your porch will work best? Think about the view, leaving room to swing, and being able to walk around easily.
Also, consider how you're going to use your porch swing. Are you looking for something for two people? Three? A solo reading retreat?
Once you know what you want, you can pick out a swing that works for you, making sure that it will actually fit in the space that you have available.
Step 2: Locate the ceiling joists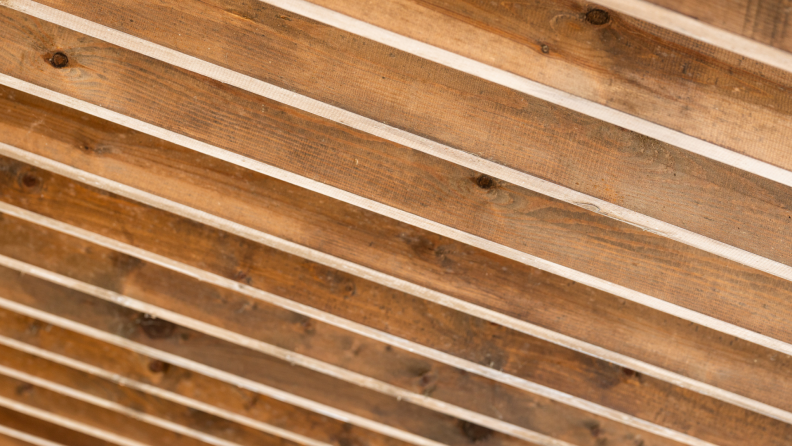 Most porch swings are meant for at least two people. As such, they are typically rated for over 500 pounds, with some able to hold over 1,000. However, that weight rating only matters if the swing is mounted to something that can actually support that much weight, and this means ceiling joists.
Ceiling joists are the horizontal beams that support the structure above. Most ceiling joists will be 2x6 beams, though they can be as large as 2x12, particularly if there is a second story above the porch. Structural joists will be supported by a wall or columns on each end.
On some porches, the ceiling joists may be open and visible. If your porch has a ceiling, however, you may need to remove portions to access the joists. Look for nail or screw heads or dimples—that's where the ceiling joists are located.
Because there may be non-structural wood in the ceiling, such as furring strips, always take down the portion of the ceiling to ensure that you have actually located the ceiling joists. In some cases, you may be able to access the ceiling joists from the attic.
Step 3: Add an additional structure, if needed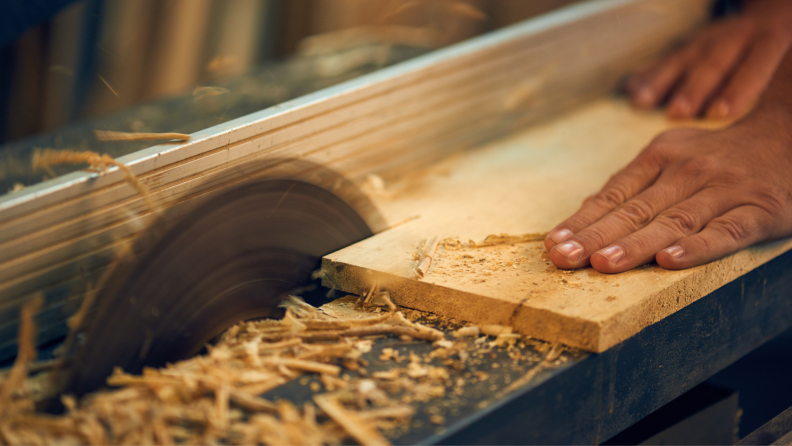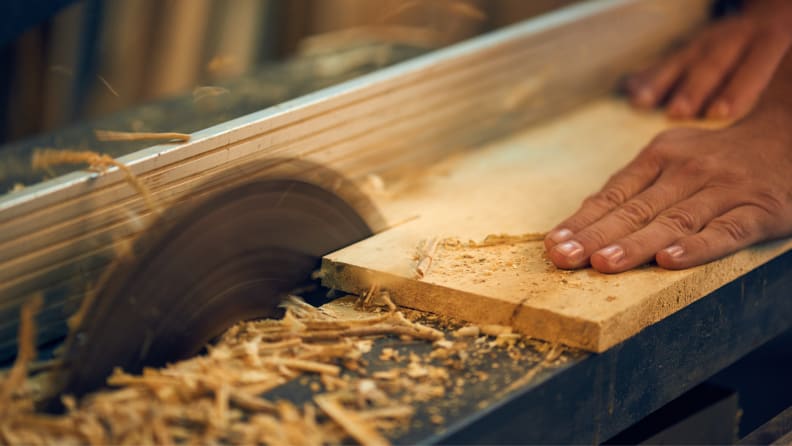 If you're lucky and a bit flexible on location, two ceiling joists will fall exactly where you want to hang the porch swing. However, in many cases, the ceiling joists won't line up with where the brackets for the swing need to go. In this case, you'll need to install blocking, or a wooden spacer, between ceiling joists to hang the swing from.
Cut a 2x6 board the exact width of the space between the joists. This should be a tight fit that you'll need to hammer into place. Once the piece of blocking is where you need it, screw it in place through the ceiling joists.
Step 4: Install the hanging mechanism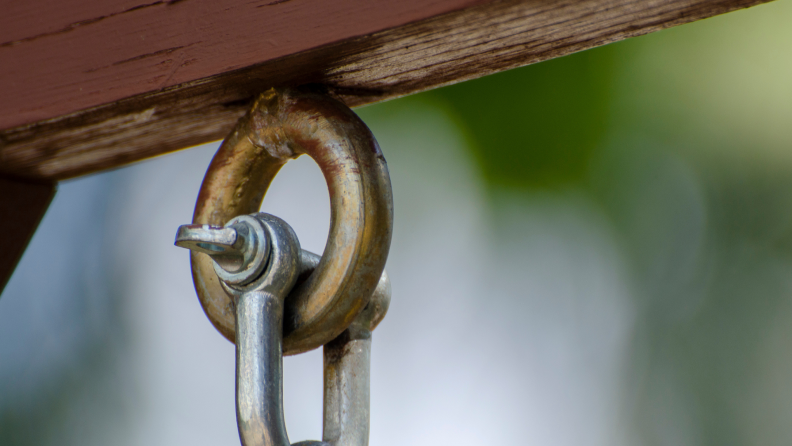 There are several different types of porch swing hangers, but they all function similarly. The most common is an eye-bolt.
Choose a drill bit smaller than the eye-bolt, and drill a pilot hole in where you want to hang each chain. From there, thread the eye-bolt into the hole. These can be difficult to turn after the first few rotations. The best way I've found to twist one of these bolts is to slip a screwdriver through the eye and use that for turning leverage.
Other types of hangers may use lag bolts or threaded rod. Follow the specific instructions that come with your hanging kit for the safest results.
Step 5: Hang the porch swing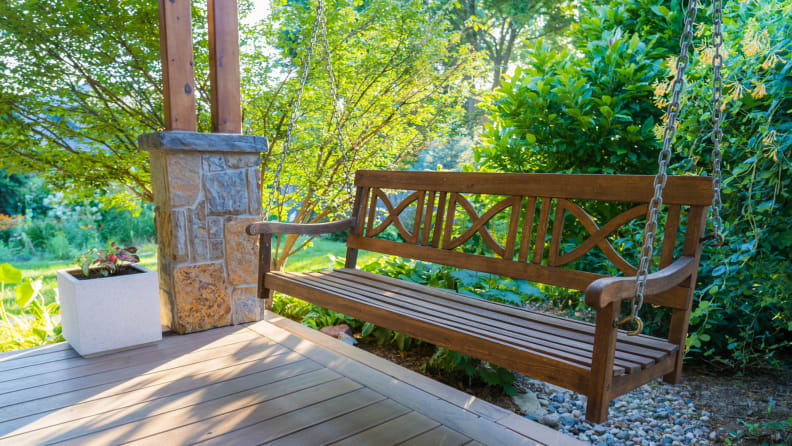 Once the hanging mechanism is in place, connect the chains to your swing according to the manufacturer's instructions, and hang them from the eyebolt. Double check that there is room to swing and to walk around.
Step 6: Enjoy!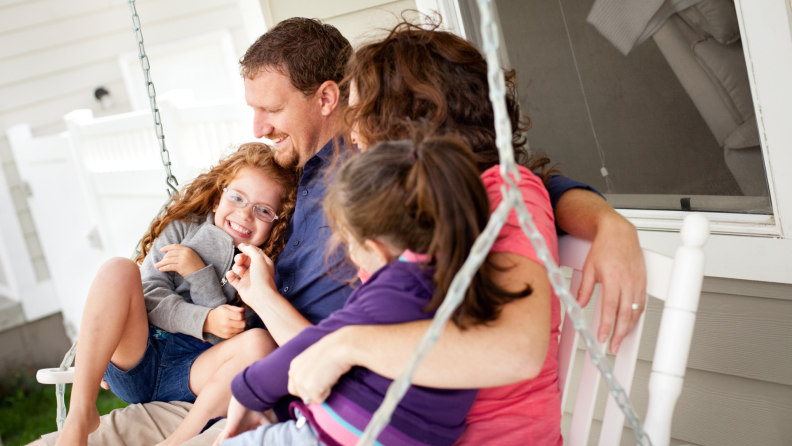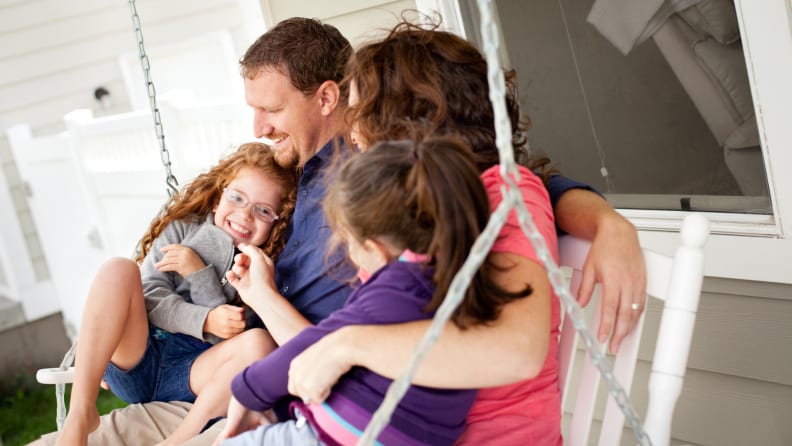 Sit back and relax with your beverage of choice.
The product experts at Reviewed have all your shopping needs covered. Follow Reviewed on Facebook, Twitter, and Instagram for the latest deals, product reviews, and more.
Prices were accurate at the time this article was published but may change over time.