Quick. Here's $100, and it is Black Friday. You have 24 hours. What would you buy?
This is what I asked the staff here at Reviewed, who has been working tirelessly since Halloween on tracking the best Pre-Black Friday, Black Friday, and Cyber Weekend deals. There is nothing like getting a good deal—and we always say, there is no such thing as a good deal on a bad product. That's why we choose to cut to the good stuff, updating our Black Friday deals list with products we truly value and recommend.
As someone who prefers to shop from their couch, spending $100 is dangerously easy. So I took to our team to find out what they'd spring for amongst the inundation of post Turkey Day deals. Whether our staff decided to splurge or stretch this Black Friday, here's what they'd buy with a good old Ben Franklin.
1. A pair of Gunnar sunglasses
I just bought a new pair of Gunnar glasses because I left mine on a plane a few months ago. I used to get crippling migraines but these screen glasses solved that, and I use them when editing for long periods of time. All pairs are on sale today, some even up to 50%. Most pairs are between $50 - $100 right now, which is a great price. I customized this pair with the crystalline lens tint." -
Jackson Ruckar
Buy these Cypher glasses for $59.99 from Gunnar Optiks.


2. This incredibly moisturizing repair cream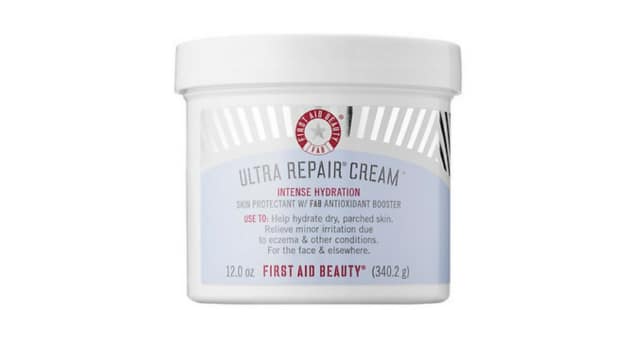 "I have eczema that slithers out come winter time, and I have found this cream to work wonders to combat scaly skin. This repair cream normally has a $42 value, and is a cult-favorite across the board with over 1,200 loves on Sephora, so when I saw this tub for $15 I dropped everything to buy it. Buh bye, gross winter skin!"- Patricia Camerota
First Aid Beauty Ultra Repair Cream at Sephora: $15


3. This mini gift set from Benefit Cosmetics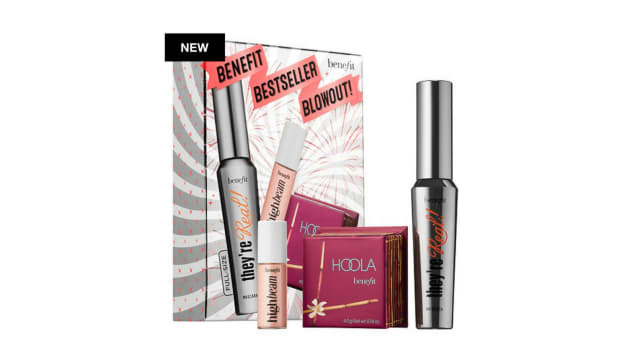 "Oh, I am not done when it comes to Sephora deals. Right now this three piece beauty set— which includes a full-size mascara, bronzing powder, and a top-rated highlighter—is only $15. This set typically has a $43 value, so this is a no-brainer."- Patricia Camerota
Buy the Benefit Cosmetics Bestseller Blowout at Sephora for $15


4. A classic knit cardigan from Gap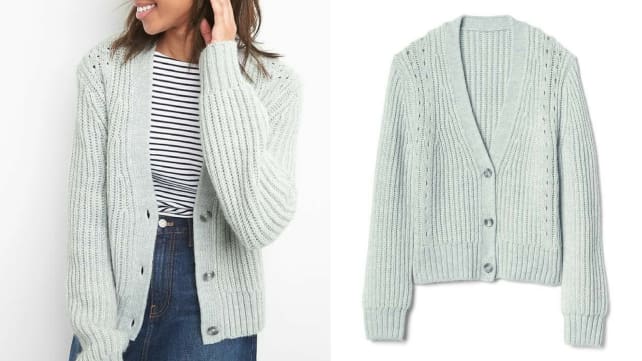 "So I've only spent $30 out of my $100 dollars. What's next? Since it is getting chilly, I am definitely picking myself up knit sweater or cardigan. I love this one from Gap, it is a classic, chunky cardigan that comes in beautiful neutrals. Gap is having an amazing sale, where everything online is 50% off with the Promo Code BLKFRIDAY AND you can take an extra 10% off your purchase with the Promo Code JUST4YOU."- Patricia Camerota
Buy this Textured Button Cardigan from Gap for $22 after applying Promo Codes BLKFRIDAY and JUST4YOU


5. A portable Bluetooth speaker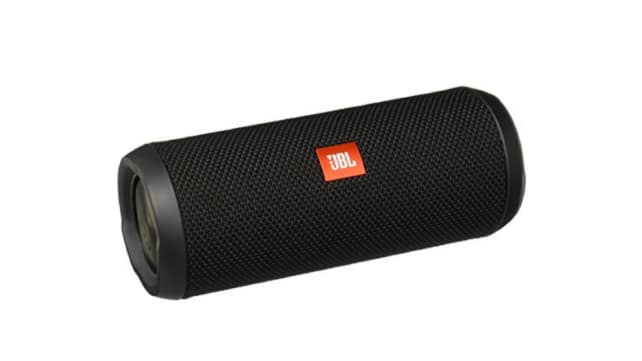 "This speaker has been on my wish list for almost a year now. Today, it's about 30% off its usual price—provided you choose one of the discounted models." - Michael Desjardin
Buy the JBL Flip 3 portable Bluetooth speaker for $69.99 on Amazon


6. This top-rated sous vide precision cooker
"Even though I prefer a more traditional, old-fashioned approach to cooking, I'd still really love to get my hands on an Anova precision cooker. It's one of our favorite precision cookers, and if you use the Promo Code HOLIDAY17 today, you can score an extra $10 off."- Michael Desjardin
Buy the Anova Sous Vide precision cooker from Anova for $99 after applying Promo Code HOLIDAY17


7. This TOM FORD Black Orchid Eau de Parfum Rollerball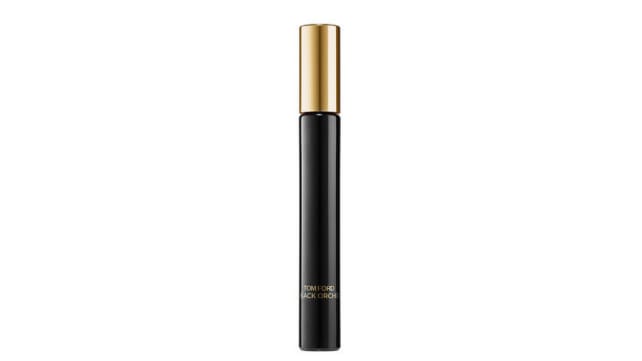 "This is the perfect, timeless winter scent. It's woodsy, sultry, and smells like pure glamour." - Jessica Teich
Buy TOM FORD Eau de Parfum Rollerball for $45 from Sephora


8. The TATCHA bestsellers beauty set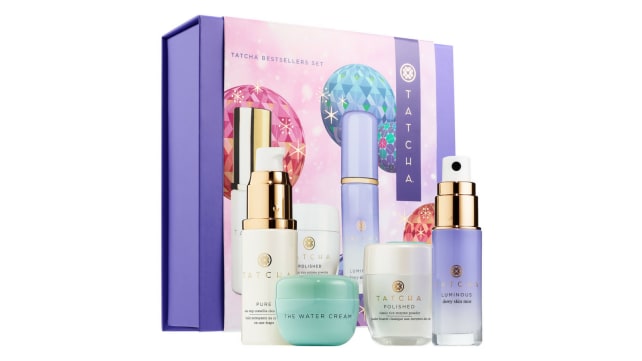 "This gift set is packed with the best of Tatcha's geisha-inspired beauty line, packed with Japanese anti-aging superfoods. Sephora literally cannot keep the included Water Cream in stock—it's their best-selling moisturizer. The One Step Camellia Cleansing Oil melts off all makeup and the Classic Rice Enzyme Powder is a water-activated powder exfoliant that's made with rice bran and pearl. I love it all."- Jessica Teich
Buy this TATCHA beauty set for $60 from Sephora


9. These delicious Harry & David Pears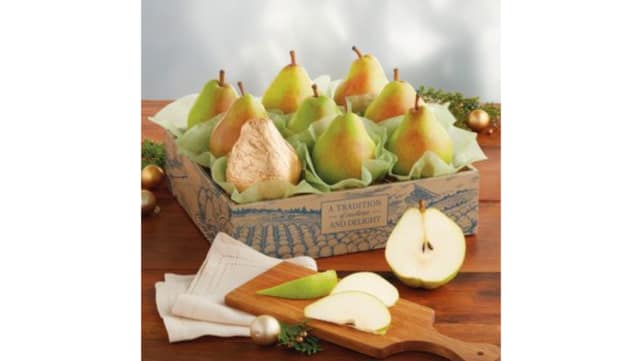 "The last thing I need is more stuff in my life, which is exactly why I'd choose Harry & David pears. They're not so much pears as they are the most delicious treasure that man has ever harvested from the Earth. Also you can throw them out when you're done. With $100, I'd get three boxes for family and one for me."- David Kender
Buy a box of Harry & David gourmet pears for $24.99 on Harry & David


10. This Samsung Galaxy tablet
"If I had a hundred virtua-bux, I'd probably grab this $99 Samsung tablet. Tablets are one of those gadgets I always find myself wanting on a whim but can never really justify buying."- Lee Neikirk
Buy the Samsung Galaxy 7" tablet for $99 on Amazon


11. This long, lightweight cardigan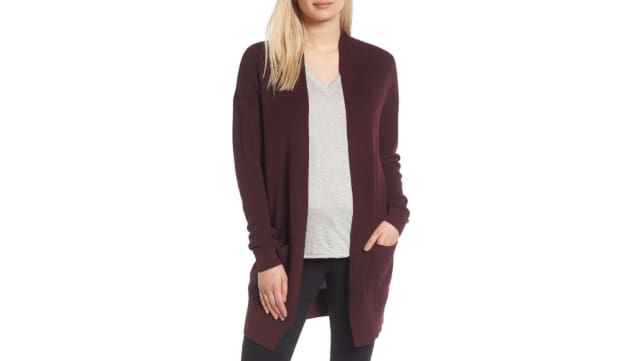 "I bought this in 'burgundy stem' at full price a few months ago and I LOVE it. I wear it all the time. I've wanted to get it in black and now it's half the price! I will be buying it." - Samantha Matt
Buy this BP Cardigan from Nordstrom for $25.52 (original price: $49)


12. A pair of statement earrings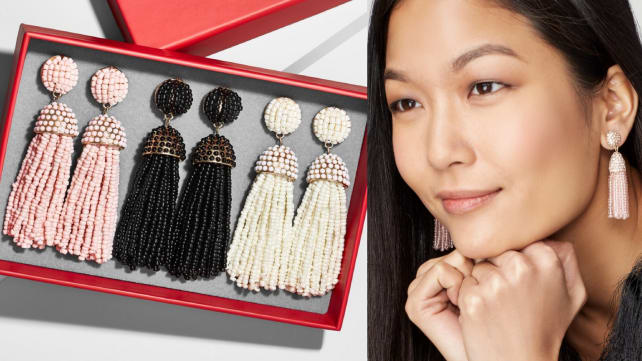 "I bought red tassel earrings from Baublebar a few months ago. They are different from anything else I own—and whenever I wear them, I get tons of compliments. I've wanted to get them in other colors and now with their well-priced gift sets and Black Friday sales, I can get a bunch for a great price. Happy holidays to me!" - Samantha Matt
Get the Triple Threat Tassel Earring Gift Set for $40.50 (original price: $58—$108 value!)
Get the Mini Gem Pinata Tassel Earrings in Champagne for $25.50 (original price: $36)


13. A brand new chef knife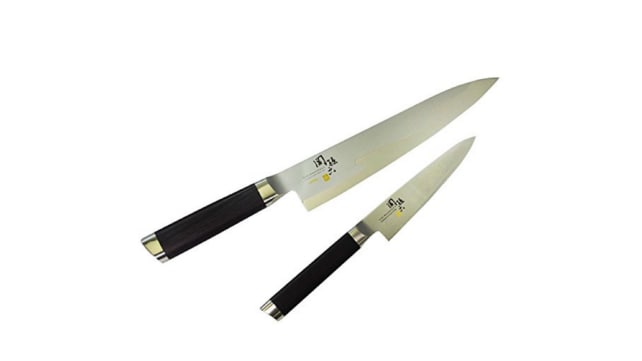 "I regularly watch this cooking channel on YouTube and the featured chef always swears by this knife."- Ashley Barry-Biancuzzo
Buy this Kai Seki Magoroku Damascus Gyutou Chef Knife for $92 on Amazon


14. This countertop oven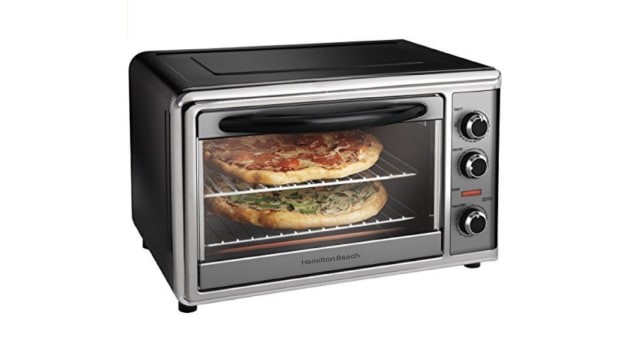 "With $100, I'd buy a nice toaster oven for low effort cooking projects."- Julia MacDougall
Our editors review and recommend products to help you buy the stuff you need. If you make a purchase by clicking one of our links, we may earn a small share of the revenue. Our picks and opinions are independent from any business incentives.