Home & Garden
7 gifts for every office stereotype
A gift for every coworker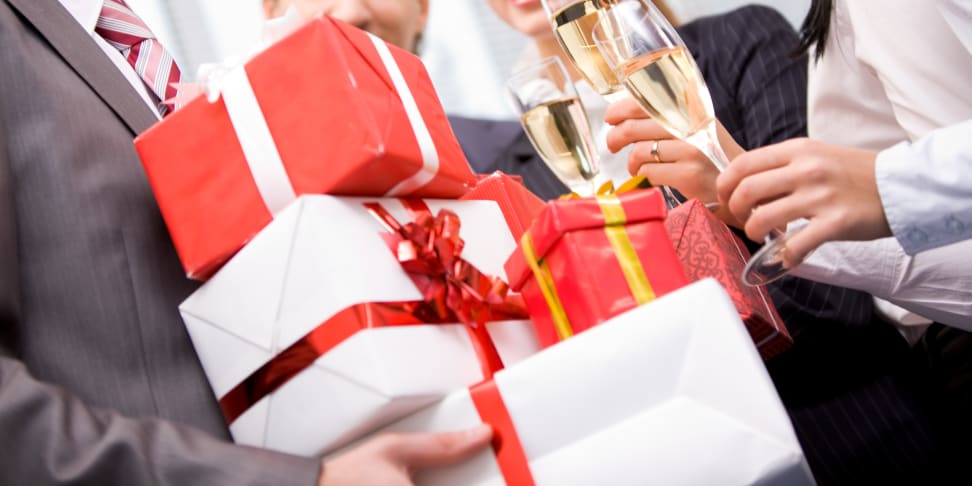 Credit: Getty Images / shironosov
To keep the workplace running smoothly, you need to have at least a cursory knowledge of their coworkers' lives. For instance, you need to remember to ask Kathy about her new baby—or was it a puppy?
Nothing tests that knowledge quite like mandatory holiday gifts. Whether it's a White Elephant, Yankee Swap, Secret Santa, or Holiday Grab, you can really impress your coworkers—and maybe even your boss—with the perfect present.
But don't worry, and be of good cheer, because we've got great gift ideas for every member of your office—no matter how superficial your knowledge of their lives outside of work.
Post-it Dispensing Cat Figure (Cat Lady)
Is there someone in your office covered in so much cat hair everyday that you want to attack them with a lint brush? I asked HR and they said that's not allowed. Whatever. Instead, try a cat post-it note dispenser.
The figurine is weighted so you can grab individual post-it notes with one hand. I assume that's important because their other hand is currently petting a cat.
I Don't Care Graphic T-shirt (Curmudgeon)
You know the guy: he's just counting the days until he retires, but he's only 25. Every office has a Grinch among them. If you draw this person's name out of the hat, get him a shirt that says it all: "I don't care." The shirts from Feelin' Good Tees are made from 100% preshrunk cotton, so they require 0% effort.
They're also available in eight different sizes and a dozen colors. Every office has its curmudgeon—and if you don't know who it is, it might be time to look in the mirror.
Keyboard Cover (Neat Freak)
Do you have a co-worker who's such a neat freak that they vacuum their own cubicle? If that's the case, get them a keyboard cover. Top Case makes passable keyboard covers for MacBooks that won't break the bank. (It's a gift for the office—no need to go all-out.)
While a little stiff, this keyboard cover is made of silicon, which means it can be washed. For those who are fastidious in their cleanliness, a keyboard cover is the perfect seal.
A Bag of Taffy (Jibber Jabberer)
Is there someone in your office that loves the sound of their own voice? Are they constantly pontificating about this or that, going on, and on, and on? You know, someone that has no economy of words, and refuses to get to the point?
Get some of that golden silence by giving the office Polonius a bag full of taffy. Taffy Town sells a bag that contains 15 assorted flavors, so there's something for everyone. Larger bags also have the added bonus of allowing you to snag a few pieces when you pass by the giftee's desk.
Giant Germ (Hypochondriac)
Bears and lions are scary, but less so when we turn them into stuffed animals. Following that reasoning, a giant, stuffed stomach flu will help assuage the fears of the office hypochondriac. A plush version of norovirus, this toy includes a hangtag that has interesting facts about said disease.
You could get something more practical like hand sanitizer, but we think this is a lot more fun.
Neck Pillow (Workaholic)
In every office there's one worker who burns so much midnight oil they're a fire hazard. Get them a neck pillow, so they can catch a few minutes of sleep in between meetings. Call it "synergy."
We think TravelMate makes an excellent pillow because it's affordable and machine washable. Plus, you can adjust the thickness for maximum comfort.
Air Purifying Bag (Smelly Guy)
There's a smelly person in every office. Everybody knows it, but we're all too polite to say anything. This is the perfect time to clear the air, and anonymously drop a hint.
I like the Moso Natural Air Purifying Bag because it's less obvious than deodorant. These bags help get rid of smells for up to two years, after which the materials are biodegradable.