Home & Garden
17 host gifts to bring to the party that are better than wine
Your host will actually be excited about these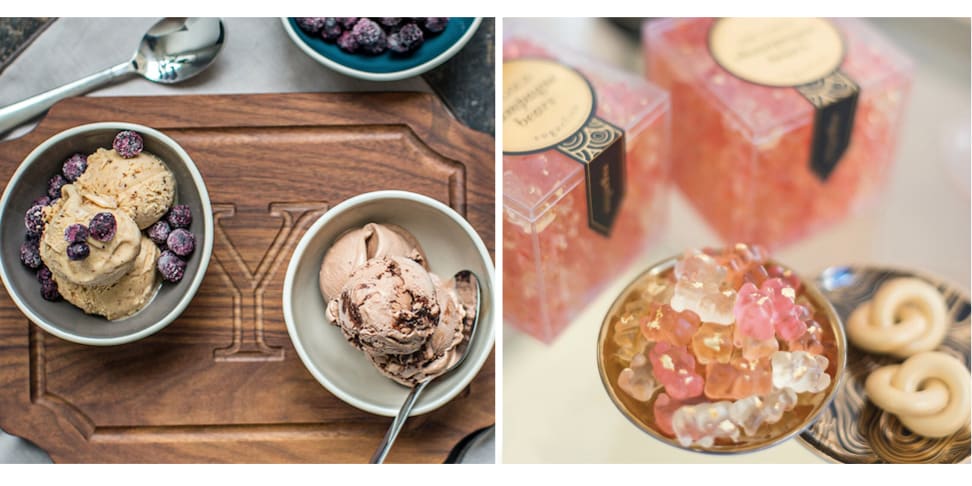 Credit: Amazon/Sugarfina
'Tis the season to attend a million parties falalalalalaaaa. Don't be the person who brings a generic bottle of wine to your host's house. With just a little bit more effort (and sometimes even less money), you can find a great gift that will secure your invite to next year's party.
The rule of thumb is to bring something consumable: Something thoughtful (or delicious) that they can share with guests now or later, or enjoy themselves in the near future. If you're familiar with your host's style, you can bring a nice platter or keepsake vessel along with your consumable. Here are our picks for the best host gifts of the year.
1. A monogrammed cheeseboard they can use today and beyond
Arrange a few types of cheese and grapes on this board to munch on before dinner. Your host will be thrilled with the addition, and even more so when they realize the monogrammed board beneath is for keeps.
Buy a J.K. Adams Maple Monogram Paddle Board for $30
2. A chic drink dispenser that easily tends to a crowd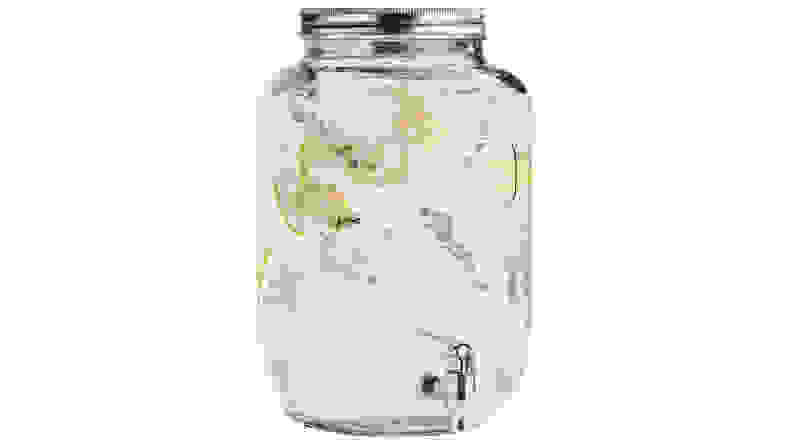 Chances are, if they're hosting you for the holidays (the Super Bowl of hosting), your hosts are frequent entertainers. Bring some festive punch or sangria in this two-gallon mason jar that has a no-leak spigot.

Buy an Estilo 2-Gallon Mason Jar Drink Dispenser for $23
3. A high-end candle to unwind after partygoers leave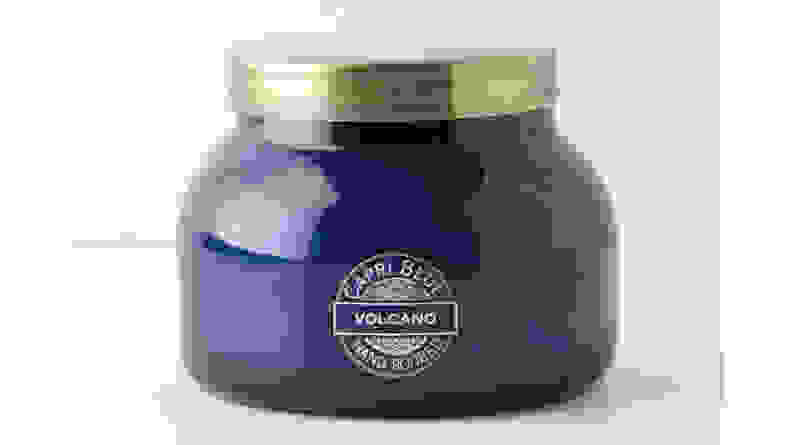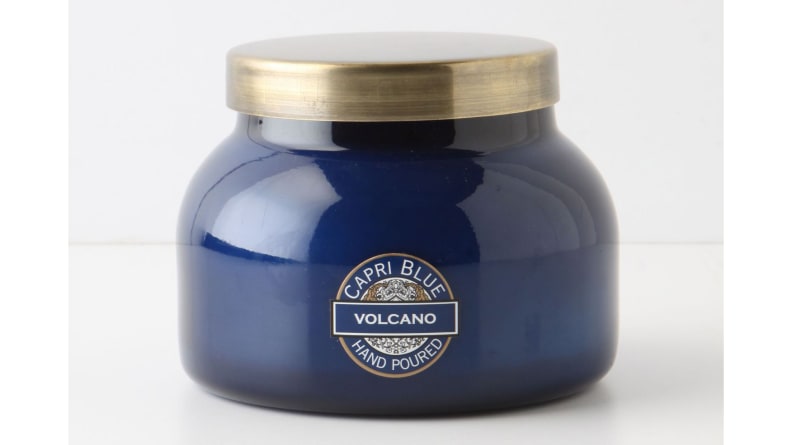 A favorite at Anthropologie, this Capri blue jar candle is a fresh blend that's perfect to unwind with. It's a pleasing scent with sugared oranges, lemons and limes, and mountain greens.
Buy a Capri Blue Jar Candle for $28
4. Pretty candy that's as great to look at as it is to eat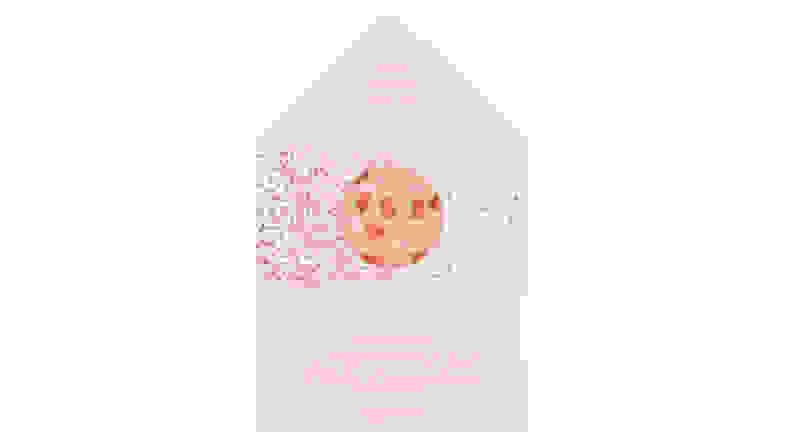 Sugarfina makes a beautiful edible. This pale pink chocolate from Paris is topped with Baby Rosé Bears, which are infused with on-trend rosé wine.
Buy Sugarfina White Chocolate Rosé Bears for $12
5. Some high-quality dish towels to help clean up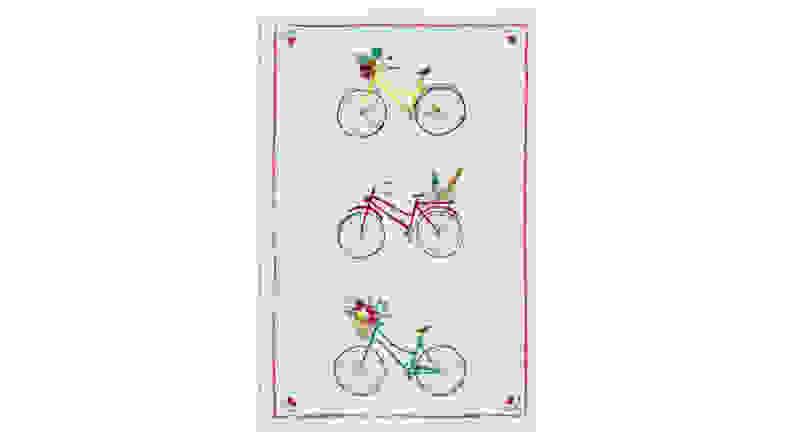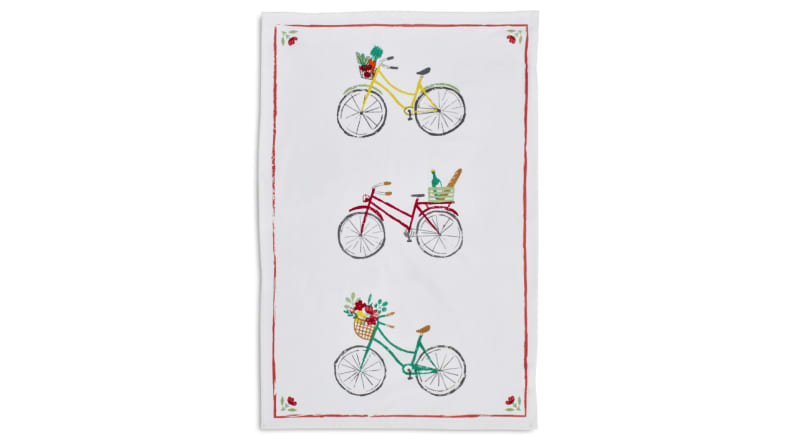 Bring along some high-end, all-cotton dish towels that go beyond just being cute: They aid in the cleanup process (even if you don't).
Buy Bicycle Kitchen Towels for $10 each
6. A tri-flavor popcorn tin that's equal parts nostalgic and delicious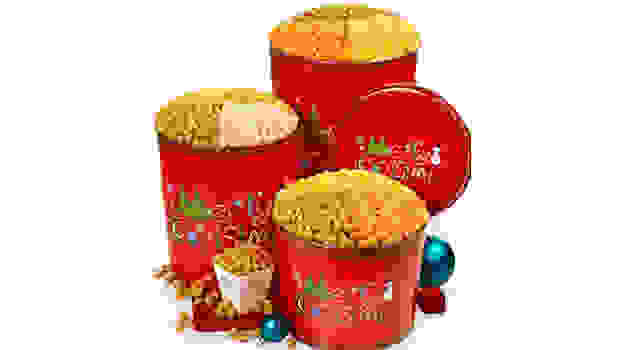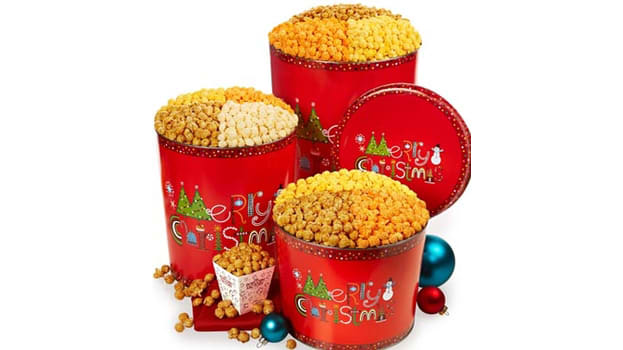 I can't think of one single person who wouldn't be elated to crack into this holiday classic tin. Bonus: You can expect to enjoy at least a handful.
Buy a 3-Flavor 2-Gallon Popcorn Tin for $45
7. Beautiful coasters that look great and keep your host's tables ring-free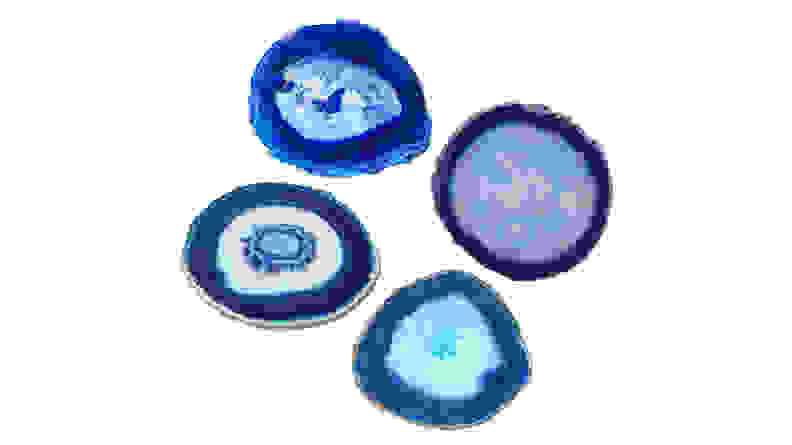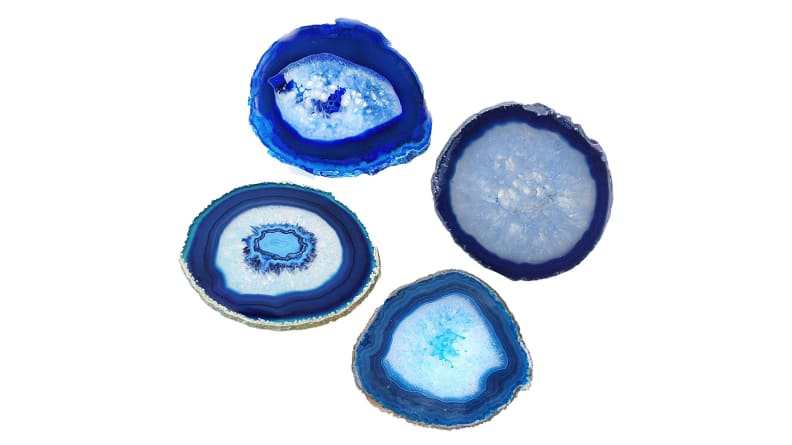 These stone coasters are gorgeous. But beyond that, they're perfect for frequent entertainers. Guests will feel encouraged to lay glasses atop the coasters, saving that much-used side table from stains and spills.
8. A party game to keep the fun going well after dinner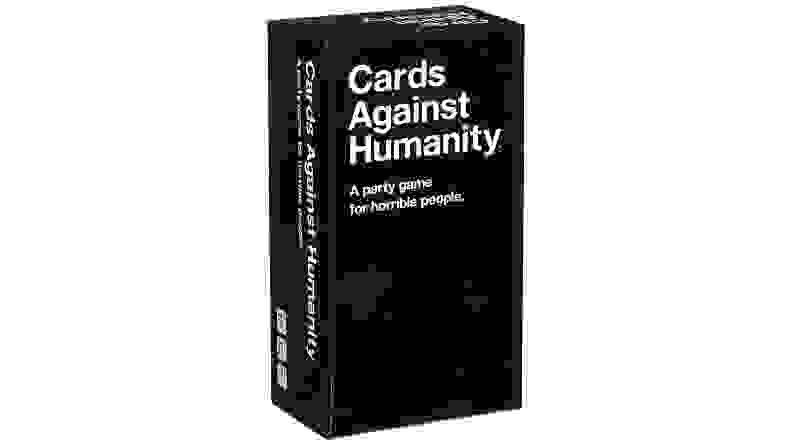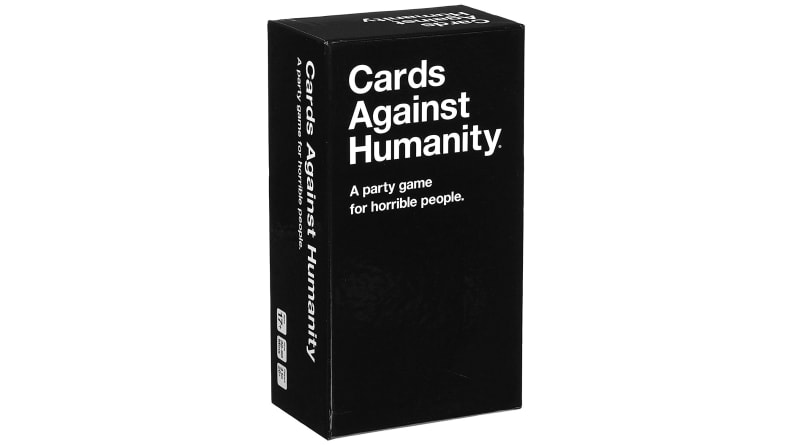 There's nothing like a little offensive humor to bond partygoers. Cards Against Humanity brings all that and then some.
Buy Cards Against Humanity for $25
9. Best-selling wine stoppers to cork up all that extra wine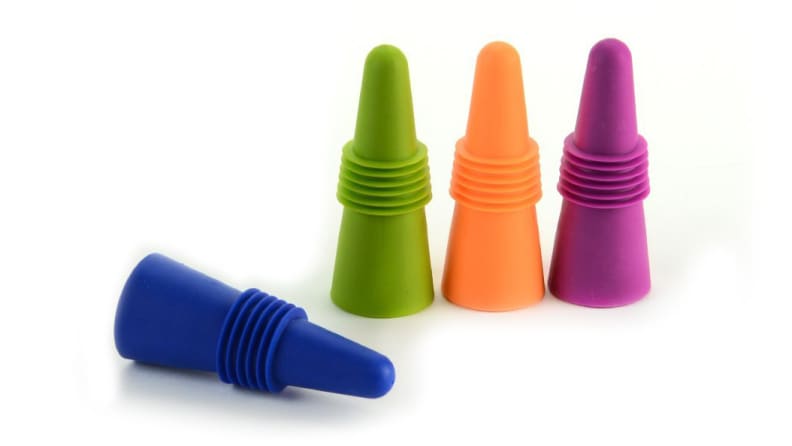 Sure, you're not bringing wine, but you can guarantee many others will. These wine stoppers are easy to maneuver and are completely airtight. Your host can store any open bottles of wine on their sides with no fear of leakage.
Buy 4 Rabbit Wine Stoppers for $8
10. A mason jar filled with ingredients for a tasty treat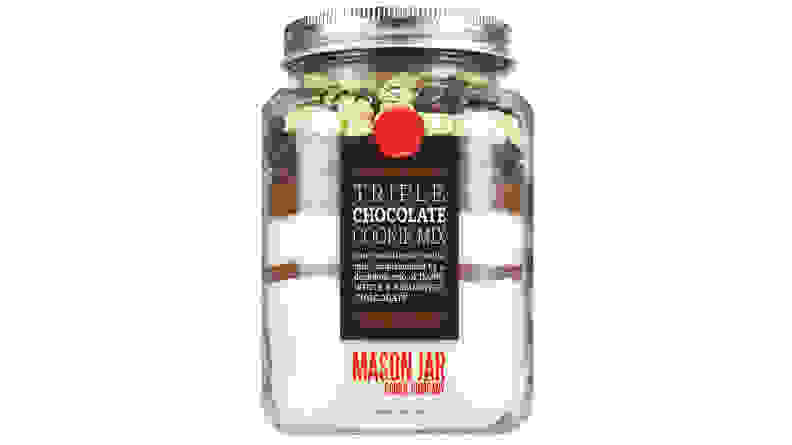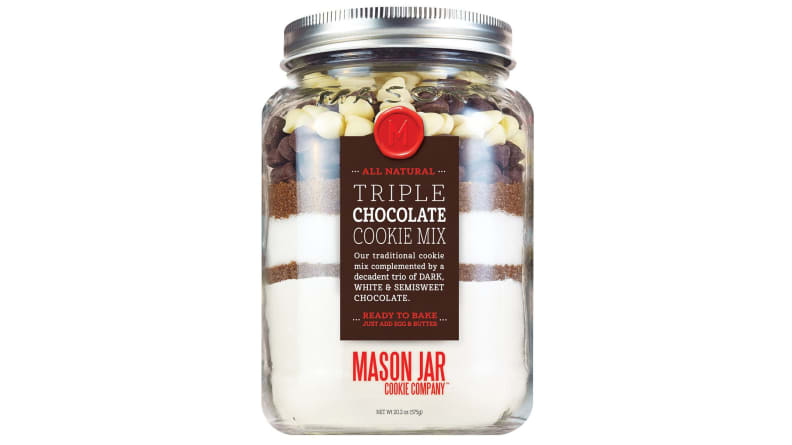 This is my go-to: Fill a mason jar with ingredients and a cute gift tag for an personal host gift that really pleases. You can assemble it yourself, or you can buy one ready-made.
Buy The Mason Jar Cookie Company Cookie Mix for $20
11. A serving platter topped with your specialty treat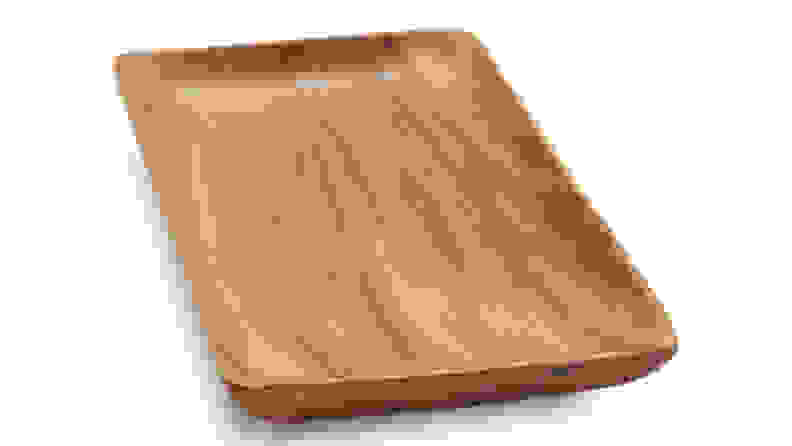 Bring along an extra, nonintrusive treat (a.k.a. don't bring a pumpkin pie to Thanksgiving unless you're asked: I always make safe, crowd-pleasing fudge) atop a beautiful platter they can reuse for years to come.
Buy an Acacia Wood Serving Platter for $20
12. Artisanal jam to serve at their next gathering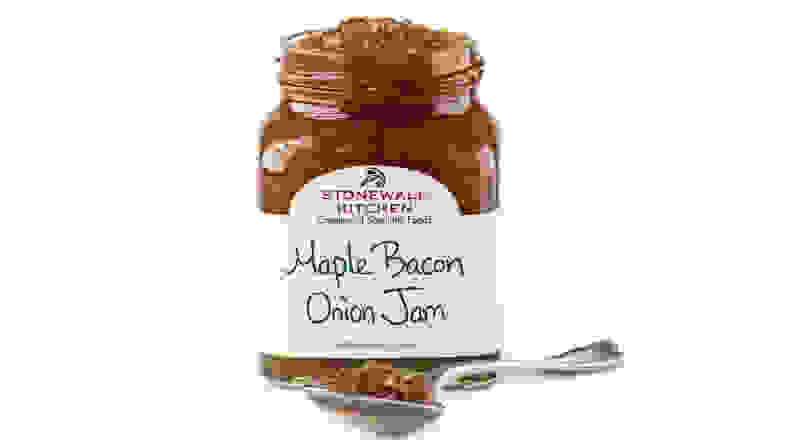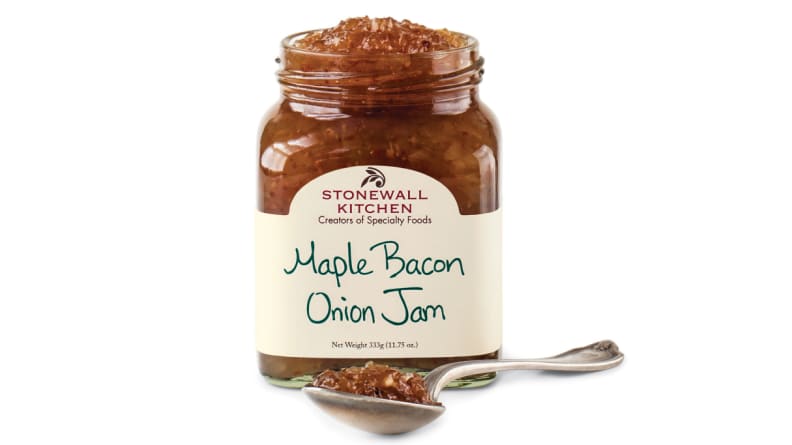 Any great host has plenty of quick appetizers to throw out in the event of unexpected guests. Bolster their pantry with this well-loved sweet and savory jam.
Buy Stonewall Kitchen Maple Bacon Onion Jam for $10
13. A great alternative to plastic wrap
Bee's Wrap is a washable and reusable alternative to plastic wrap that's made from beeswax-coated cotton. You can fold and shape it using the warmth of your hands, which makes it perfect for wrapping cheese, bread, and vegetables. It smells faintly of honey, too!
Buy Bee's Wrap Sustainable Food Storage for $18
14. Wine charms to keep guests from mixing up glasses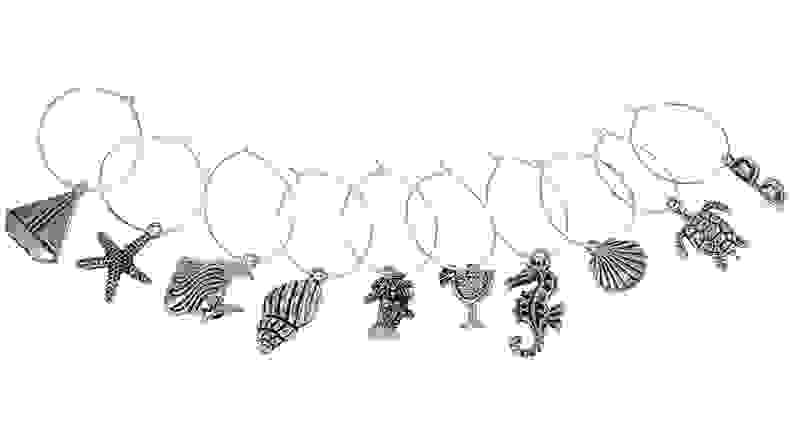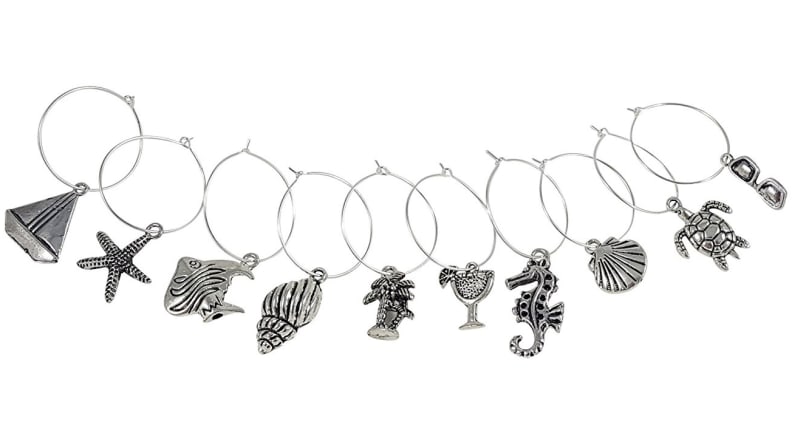 A gaggle of wine charms ensures that your neighbor won't accidentally sip from your glass. These are a must for any party.
Buy 10 Beach Wine Charms for $13.50
15. A gift from your motherland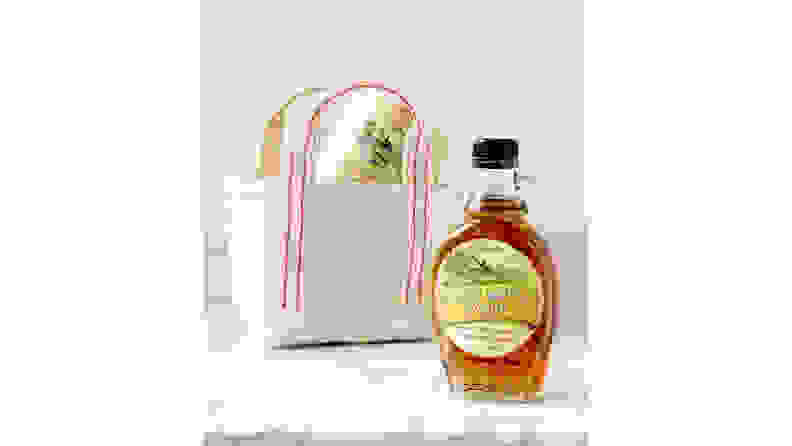 If I'm attending a party out of state, I'll bring along a treat from L.L. Bean. It's quintessential Maine, and their products and packaged are all top-notch.
Buy an L.L.Bean Breakfast Tote for $35
16. A set of award-winning food storage containers for leftovers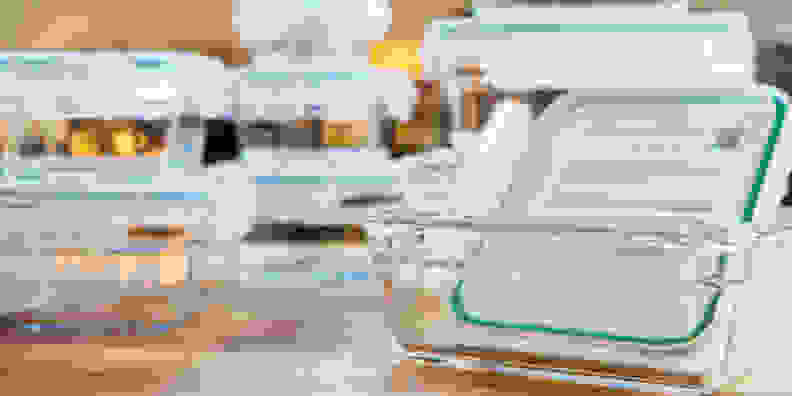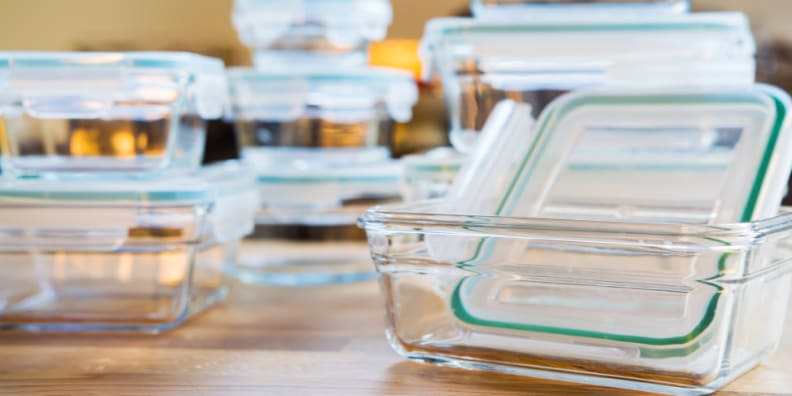 Duh! Your host is definitely going to need great storage containers to keep all those leftovers. This set aced every test we could think of, winning our top spot for best food storage containers. Buy some for yourself while you're at it.
Buy a Glasslock 18-Piece Container Set for $38
17. A gift to help with tomorrow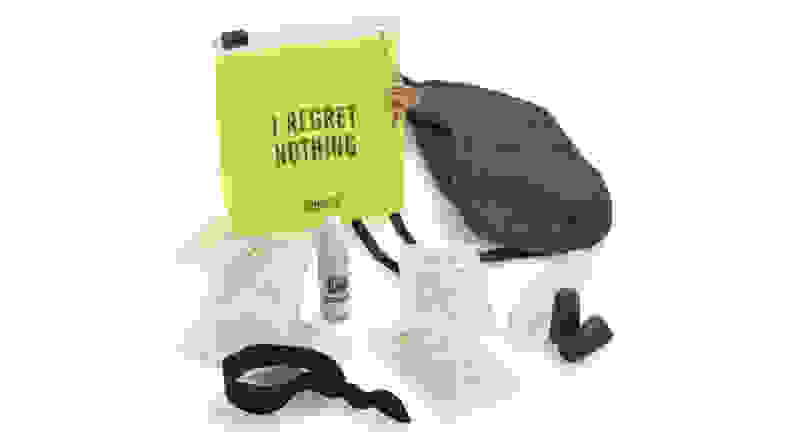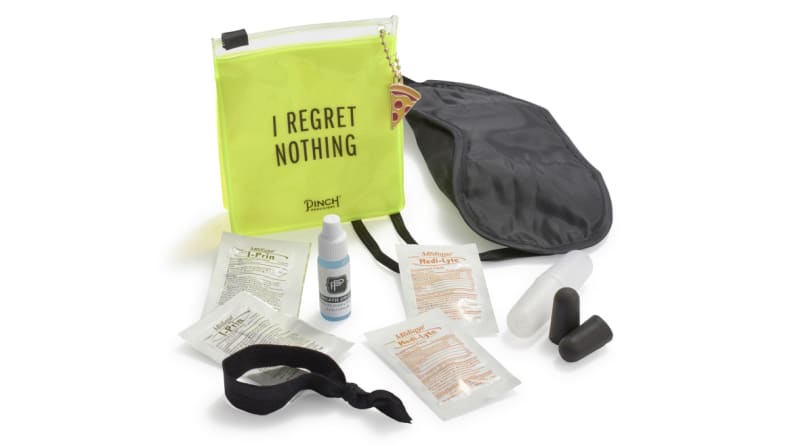 Maybe you're at the age where your host won't have a raging hangover following the party. But probably not. Bring along this hangover kit to help with tomorrow's imminent struggle.
Buy a Pinch Provisions No Regrets Hangover Kit for $10
Prices are accurate at the time of publication, but my change over time.
Related Video