Home & Garden
Don't throw out that shrunken sweater—here's how you can fix it at home
Don't throw it away! Try this trick instead.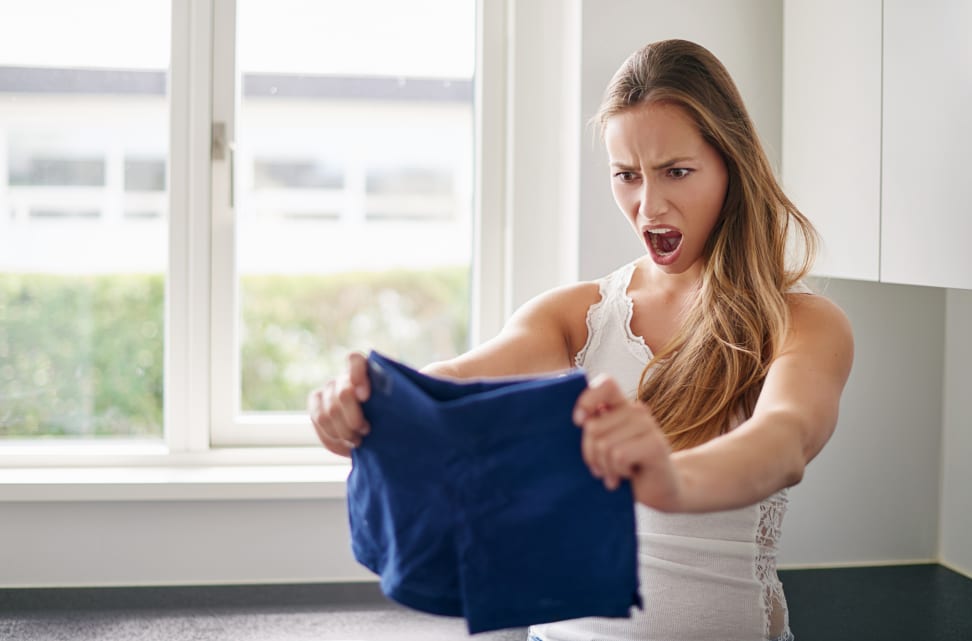 Credit: Getty images
It was my own fault. I usually clean my wool sweaters in the washing machine with cold water on a delicate cycle. I know, you probably wash all your sweaters by hand or send them to the dry cleaners. But my method had always worked before—until the day I accidentally dialed up the wrong cycle. And I didn't realize that I had washed in hot water until it was all over.
When I unloaded the washing machine, I nearly cried. My sweaters were tiny. I shook them out, which did not help at all, and laid them flat to dry. Then I hid them in the back of my closet.
When fall came, I missed my teal sweater, which was always so warm and cozy. And I decided to try to bring it back from ruin. I figured if I could relax the wool enough, I could stretch it back into shape.
I'm a knitter, and I've been blocking sweaters for years, so here's what I did.
1. Add 1/3 cup hair conditioner to a sink filled with lukewarm water.
Some people use a special wool wash called Eucalan or even baby shampoo for this phase.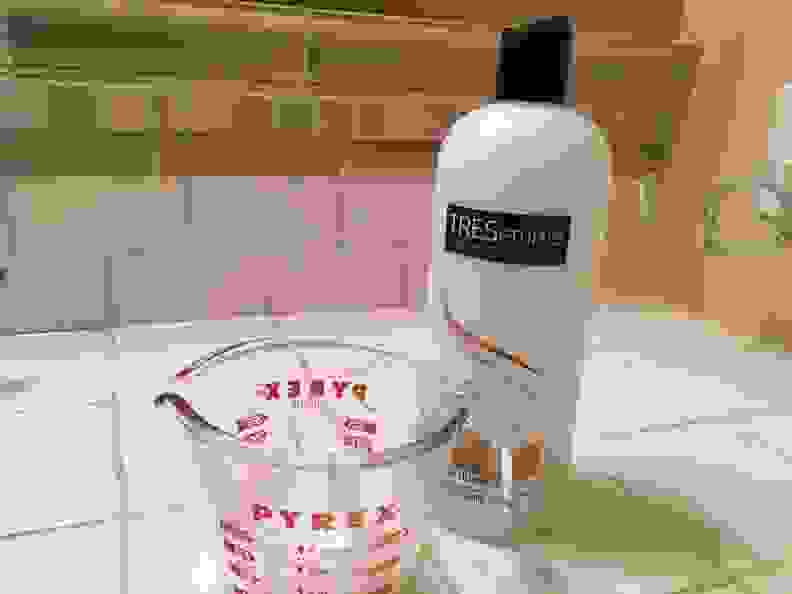 2. Soak the sweater for at least 15 minutes.
3. Drain the sink. Don't rinse or wring out the sweater, but press the water out gently.
Lay the sweater on a towel. Roll it up to get more of the moisture out.
5. Place the sweater on a dry towel or two. Reshape it to size.
A nerdy way to make sure you get the size right is to trace one of your non-shrunken sweaters onto a large sheet of paper, and use it as a template for reshaping. I didn't, but you could try it.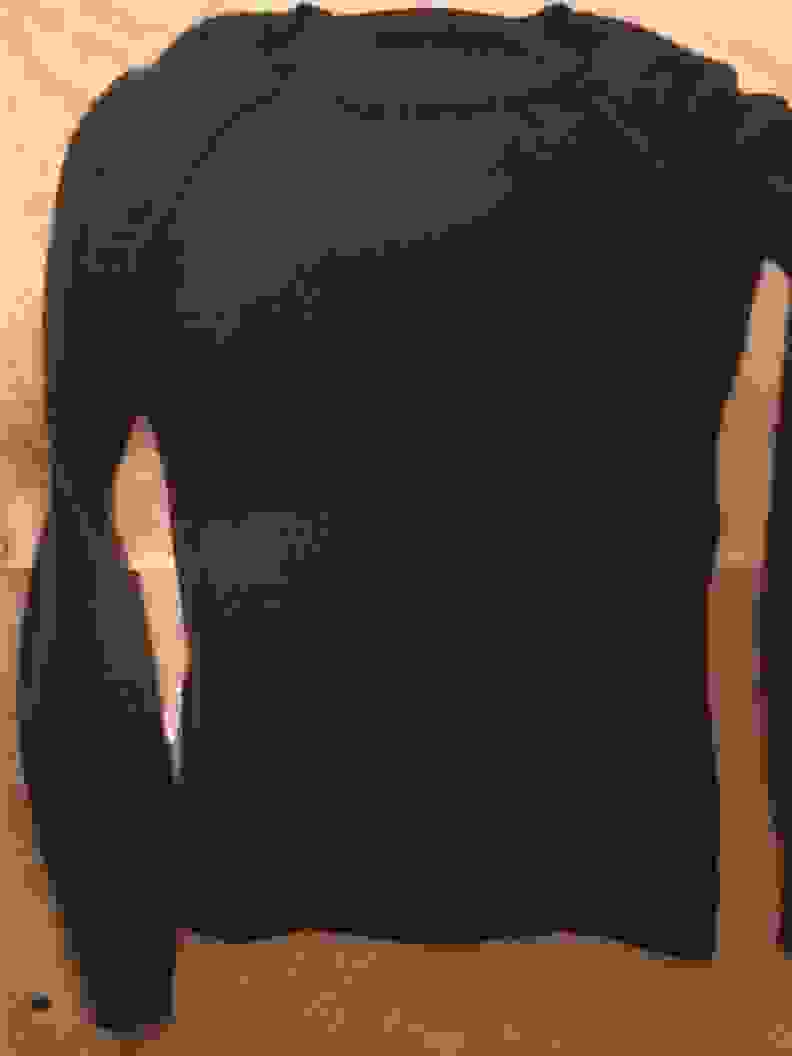 This worked much better than I expected. And I can't even tell you how happy I am to have my favorite sweater back in the rotation. Obviously, you should never wash a wool sweater in hot water. But if you accidentally do, now you know how to fix it.