Home & Garden
Why are people obsessed with Casper mattresses? I slept on one for three years to find out
The best mattress is the one you stop thinking about.
Credit: jossdim / Getty
If you're shopping for a new mattress, you've probably had to wade through an ocean of jargon and about a million photos of people smiling as they recline on (let's face it) identical-looking, spongy white rectangles. I've been there, too.
As traditional retailers like Mattress Firm and Sears disappear, online mattress purchasing has only gotten more prevalent. And while shop-at-home convenience and money-back guarantees are a huge draw, I had a hard time distinguishing the actual differences between all the mattress-in-a-box brands like Leesa, Tuft & Needle, Nectar, and others.
But after reading reviews until my eyes watered, I took the plunge and purchased a Casper mattress (available at Casper). That was over three years ago, and here's what I can tell you as a Casper owner: I'm satisfied.
(Note: In the interim since I bought my Casper, the team at Reviewed began in-depth mattress testing that covers everything from motion transfer to edge support. Collectively, our favorite is the Tuft & Needle Original, which our sleep writer loves for its firm but supple surface and comparatively low price. Since I purchased this model, the brand has made slight changes to its Casper Original mattress. Per the company, the current version is one inch shorter than mine, and has increased perforation for airflow. However, I still love my Casper, which only serves to further underscore the subjective nature of mattress reviewing. Comfort is king, after all, and I'm sleeping just fine.)
Shopping for a new mattress usually starts at 3 A.M., sleepless and in the dark.
I complained about our old mattress for at least two years before I did anything about it. Waking up achy after a night of tossing and turning on a squeaky old bed, throwing another "We really oughta'…" onto a pile of empty threats before heading for the shower.
How many times did I hear Marc Maron or one of the countless other podcasters extol the virtues of a Casper mattress before I finally took a chance? How many mattress reviews beyond this did I read before pulling the trigger? Too many, in retrospect.
I bought a Casper mattress over three years ago, but it took about a year before I realized just how much I liked it. How did I finally know? Because I stopped thinking about mattresses altogether—truly the hallmark of a mattress doing its job.
Mattresses are unique among the things we own. We spend more time with them than any other consumer good (except perhaps our phones), yet we really only consider them when they're either brand-new or when they're utterly failing.
There are undoubtedly better mattresses out there. Oprah sleeps on a $100,000 bed. I do not sleep on a $100,000 bed. I sleep on an $800 foam mattress and I'm very happy. Here's why.
Unboxing a Casper mattress is an event unto itself
If owning a Casper mattress is blessedly unmemorable, getting one delivered sure makes an impression. Unlike traditional mattresses, it comes rolled up like a spring-loaded burrito. At 70 pounds (for the full size), it's about twice as heavy as the mattress we were replacing and proved comically difficult to get up the stairs.
Unboxing it was just plain fun. Casper clearly put a lot of thought into designing the experience—right down to the little letter opener-style knife to slice open the shrink wrap without damaging the mattress. We just had to make sure the mattress was in position on the bed frame before we cracked it open.
The final cutting away proved, thankfully, less explosive than anticipated. Rather, the mattress' foam layers unfurl and expand as it takes its first deep breath in your new home. Just thinking about it makes me want to go home and crawl into bed for a quick nap. (Keep reading. I'm just resting my eyes.)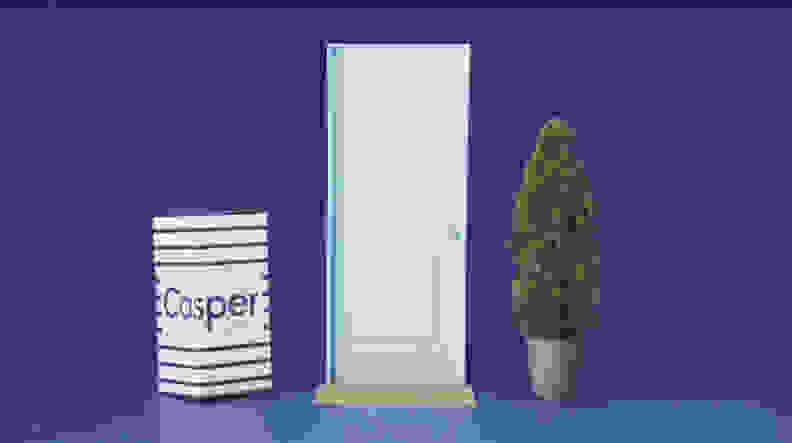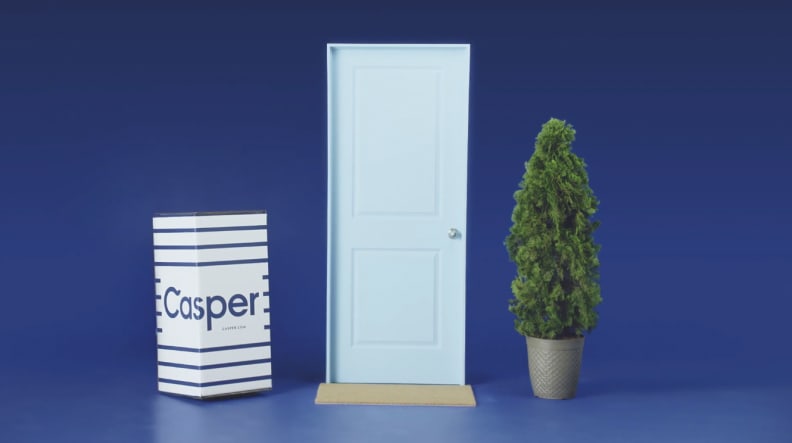 It's tough to argue with a 100-day return policy.
The extended money-back guarantee—a 40-day trial period when I bought mine, and now up to 100 days—was ultimately the factor that got me to click "buy." I figured that takes a fair amount of confidence from a manufacturer. It's way more than enough time for back sleepers, stomach sleepers and side sleepers to figure out whether the pressure points inherent in their old mattresses have been done in by Caper.
If you pause to think about it, they can't resell a used mattress. Plus they have to spend cash on a delivery team just to pick it up from your house—there's no way you're going to put this thing back in the box yourself. This is some amazing customer service.
In Casper, I saw a company putting its money where its mouth was. I was convinced.
The best mattress in the world? Probably not. But the right one for me.
I can say with certainty that Pinocchio's in Harvard Square and Otto's are tied for the best pizza in Cambridge, MA because I've had pizza from basically every joint in the city. I'm an authority.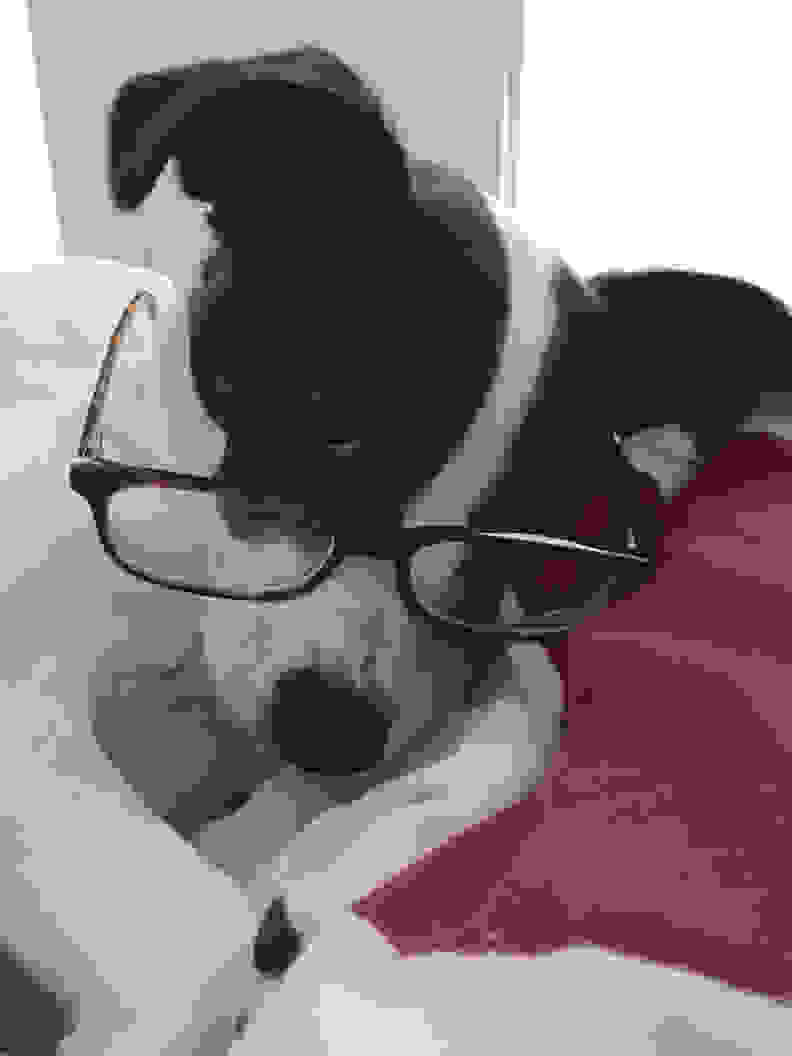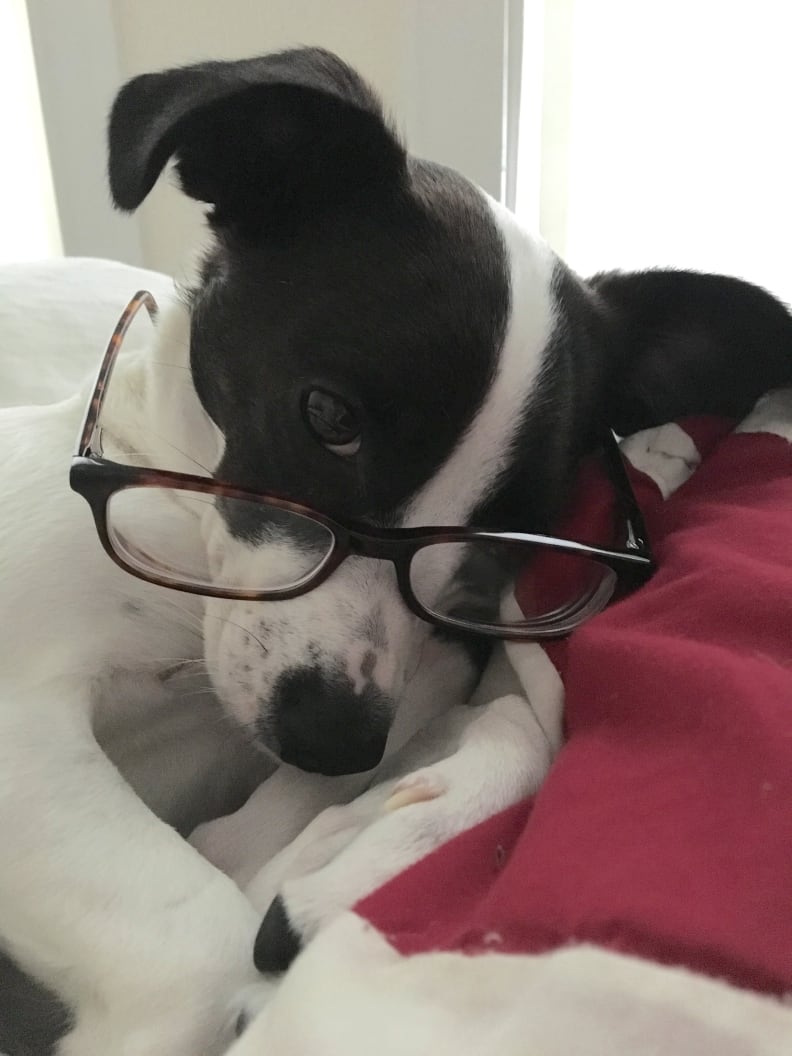 I cannot say that Casper is the best mattress in the world for precisely the same reason. I haven't slept on every mattress in the world. This is also why I'm not going to bore you with a bunch of facts about foam density or how it stacks up against Purple, Tuft & Needle, or other memory foam mattresses and new-school companies that have sprung up. I can read the spec chart as well as anyone, but I can't testify to their actual differences.
I'm speaking purely from personal experience. But in my defense, I always do my homework and I'm pretty damn opinionated about products. Also, my satisfaction with Casper seems to be in good company amongst the mattress nerds. It's not a firm mattress. It's not a soft mattress. It's just the right mattress for me—and very likely, for you as well.
I bought a Casper and then I stopped thinking about mattresses. Don't you wish you could say the same?
I purchased the full-size and only paid a little more than I did for my iPhone, and I don't rely on that to keep my vertebrae in their right place, do I? Some things are worth investing in.
Bottom line: I bought a Casper and then I stopped thinking about mattresses. Don't you wish you could say the same?
What are the different kinds of Casper mattresses?
When I purchased my bed in a box three years ago, the company only offered one model, available in all the usual sizes. Since then, the line has expanded to include additional mattresses, as well as pillows, bedding, bed frames… even a dog bed.
The Casper Original mattress, priced $1,095 for a queen, is, as you might have guessed, its original mattress. It's the most popular model. You have the option for all-foam or a hybrid mattress (foam and springs), though it bumps the price up a couple hundred, to $1,295 for a queen.
The Nova Hybrid is Casper's mid-tier model. It starts at $1,095 for a twin size, and $1,995 for a queen, and offers multiple layers for additional support, as well as cooling.
The Wave Hybrid is the upgrade model. Starting at $1,495 $2,595 for a queen, it costs significantly more but promises more layers, "advanced support," and an even cooler night's rest for hot sleepers.
The Essential is Casper's starter model. It's slightly thinner than its other mattresses and has the fewest layers. (This model is currently out of stock, but Casper anticipates it will be available for order again soon.)
Where to try or buy Casper mattresses and other products
Casper was formerly an online-only business, which was a huge part of its appeal. You got to skip the hellscape of a traditional mattress store and try out the mattress in your own home for over three months.
Now, however, there are several options for seeing a Casper in-person before you buy. There are a select number of Casper Sleep Shops (see store locator), little boutiques that focus solely on Casper products. Target, an investor in Casper, also floors their pillows, mattresses, sheets, and other products in many locations. West Elm used to carry them, but recently changed to a partnership with Leesa.
All retailers charge the same price for Casper mattresses, including Amazon. If you see a suspiciously low sale price, double-check that it's not some weirdo selling you a used mattress. All legit retailers should also offer the same 100-day return policy.