Home & Garden
Microsoft takes on Alexa, plans to bring Cortana to anything with a screen
I can't wait to make toast and bagels with Cortana's help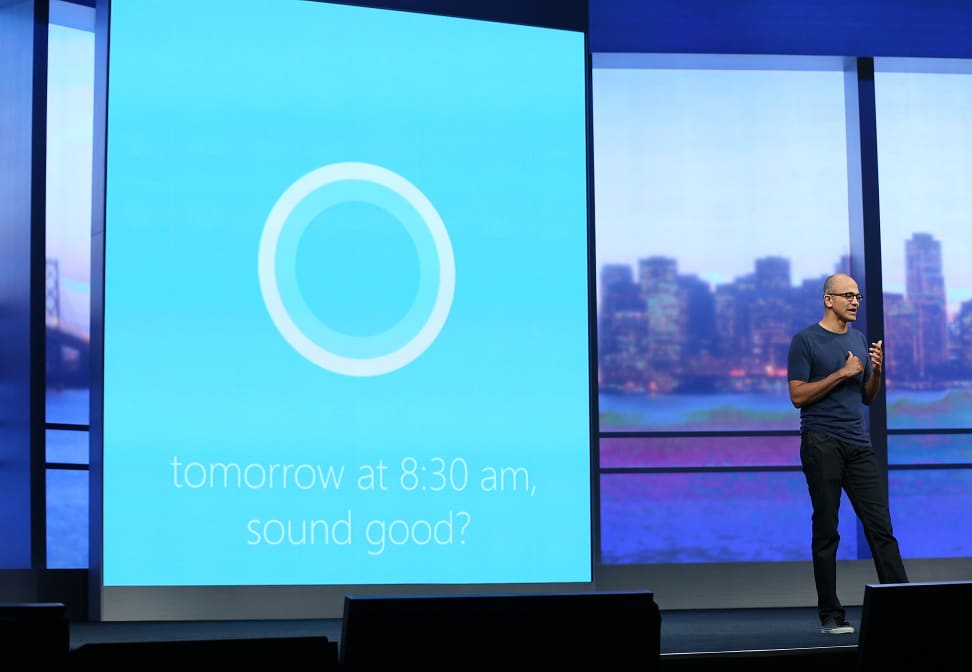 Credit: Getty Images / Justin Sullivan
Microsoft has unveiled plans to bring its virtual assistant, Cortana, to the ever-growing Internet of Things (IoT) by March of 2017.
Appliances like fridges, toasters, thermostats—anything with a screen—will soon be able to interface with Cortana, who is already available on devices like Windows phones, Microsoft's Xbox One game console, and any Windows 10 PC.
The Verge reports that the company's intentions first materialized during the recent Microsoft WinHEC conference in China, sparking speculation that Microsoft intends for Cortana to compete with Amazon's popular Alexa voice assistant.
Program manager Carla Foster has stated that the Cortana UI integration "will enable [manufacturers] to build devices with displays, so you get that immersive Cortana experience" on anything with a screen.
The full Cortana UI software is slated for developer access in early 2017. Microsoft's Creative Update for Windows 10 aims to add features like far-field communication and wake on voice, in addition to new full-screen and voice-only Cortana functionality coming to Windows 10 in the meantime.