Home & Garden
The Amazon Echo is the perfect balance of price and quality
Looks aside, the new Echo is all but the same as the original. But that price is perfect.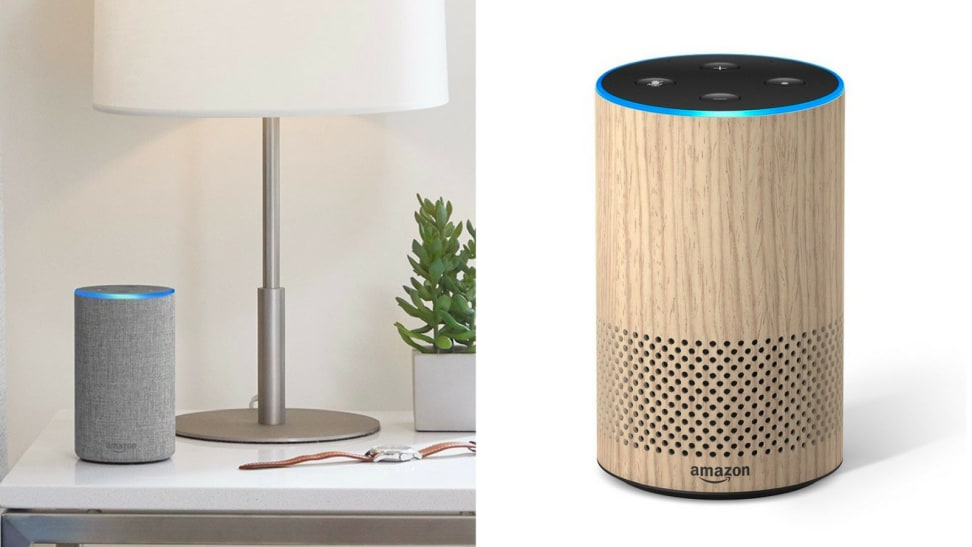 Credit: Amazon
I've had my Amazon Echo since it came out in 2014, and I love it. Love. It. But when the new Amazon Echo got here, I'll admit that I just wasn't that excited to test it. "The same speaker, just smaller?" I thought.
Well, I wasn't entirely right, but not entirely wrong either. The new Echo is more customizable and more affordable—a pretty powerful one-two punch. Costing nearly half as much as its predecessor ($100, down from $180), don't be surprised if you start seeing it in more and more of your friends' kitchens and living rooms. But not everything improved, so it's worth taking a look at the details before clicking that "Buy Now" button.
Alexa becomes a better listener
Alexa, Amazon's smart voice assistant, is already pretty amazing. She can set timers and reminders, add things to your shopping list, tell you the weather, play any song you want, and interact with a slew of devices and apps you might already own (see the full list of everything that works with Alexa here).
Alexa's sound quality is richer and more robust in the new device compared to the original. I didn't believe it at first, but after racing back and forth between my living room and bedroom, asking Alexa to tell me the weather on the new and old models, I was shocked to hear how clear the difference really is. I'm no audiophile, so if my untrained ears can so clearly hear the difference, it must be something!
She also definitely hears me better than she did with the old model. When we were watching a movie or playing loud music or games, I'd literally have to shout for Alexa to hear me over the noise with the first-gen Echo. With the second-gen, I could speak normally (I'm naturally loud) and she's pick up my voice with ease, even if my boyfriend was battling Orcs or Storm Troopers at ear-splitting volumes in the same room.
Music playback takes a hit but gains an alternative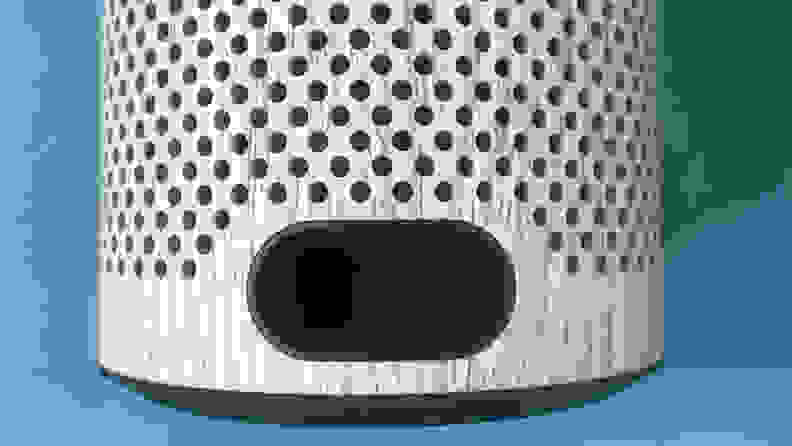 Music playback is, as with all Echo devices, a little janky. The speakers are certainly better for Alexa in the second-gen device, but they're still not impeccable for listening to music. The new Echo sounds a bit more tinny than the old one, and it seems to get worse the louder you crank the volume.
But the new model brings with it an auxiliary jack that lets you connect it to an external speaker. You can now hook it up to your home entertainment center or a high-end speaker. This feature was missing from the original Alexa, but now Amazon has provided an easy workaround for better sound quality.
A more versatile aesthetic for all tastes
The smaller size makes the new Echo feel less cumbersome and imposing. The monolithic design of the original (the same as the Plus) really announces that you've got an Alexa device. This model, however, is a bit more subtle. Its shorter stature allows it to blend in more easily with its surroundings.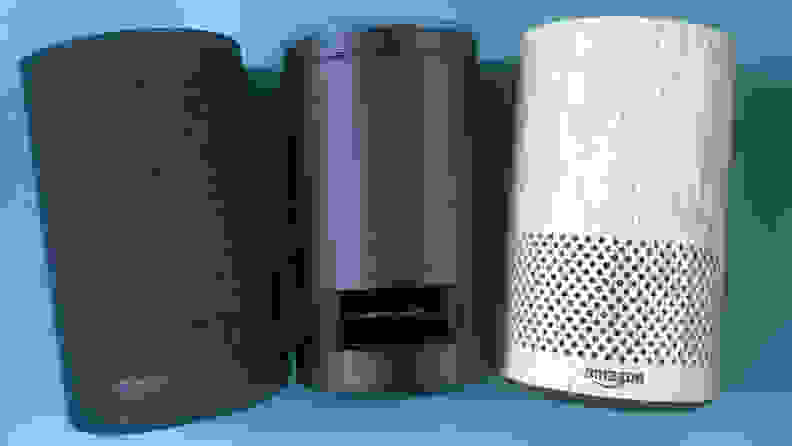 I also love the interchangeable sleeves for the device itself. Not only is it cool to see the Echo's "insides" when you're changing cases, but the fact that third-party merchants will be able to make and sell their own covers really opens up the home decor possibilities. I wouldn't be surprised if all sorts of new Echo cases start to become available once the Echos start shipping on Halloween, but for now you can buy extra Amazon-made shells for $19.99-$29.99 if you like having options.
In any case, I wouldn't put it past myself to bedazzle one of the smooth "wood" cases to really customize my Echo. If I mess up the case, I can just replace it.
Overall: Worth it as a standalone device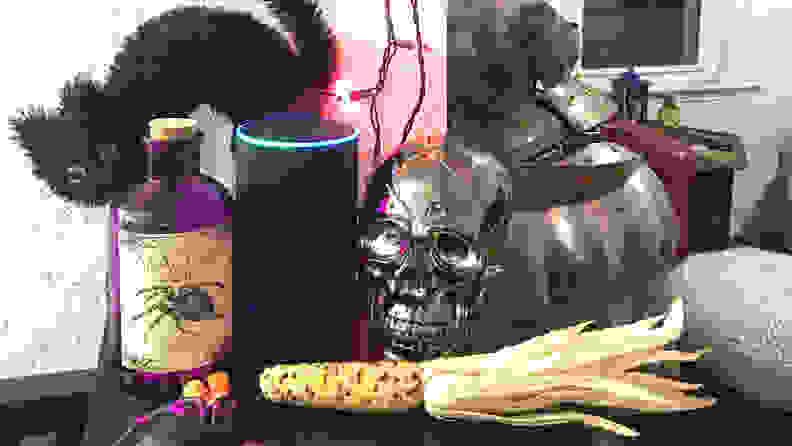 Amazon still hasn't worked out every kink, but the new Echo is definitely worth the money. Especially considering it's nearly half as much as the original, Amazon now has a full-fledged Echo at the right price that's perfect for the average user.
If, however, you've got a lot of smart home devices or plan to invest in them, the Echo Plus ($149.99) may be the better option. Look for our review of the Echo Plus coming soon.
Prices are accurate at the time of publication, but may change over time.