Home & Garden
The 10 best Cyber Weekend fashion deals you can get online
These are my favorite Black Friday deals on clothes, coats, and accessories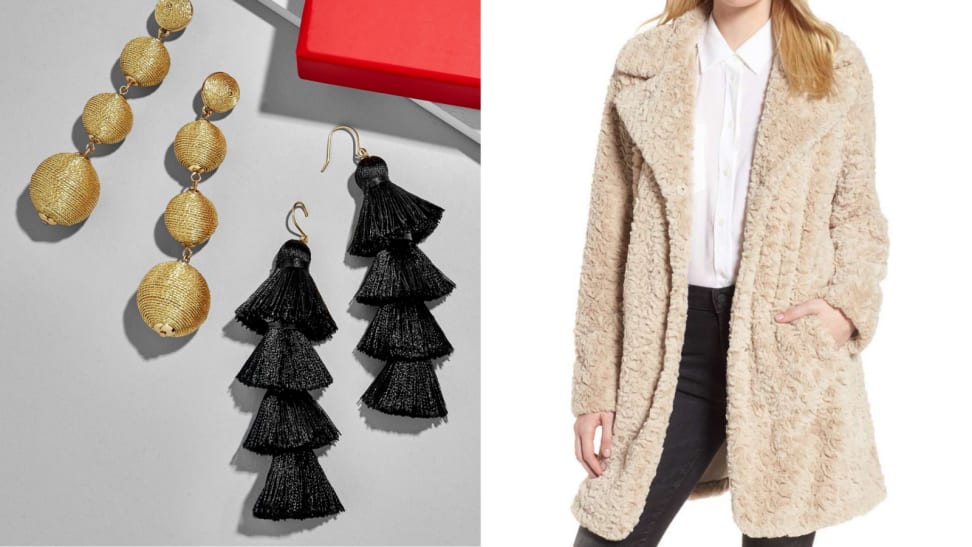 Credit: Nordstrom & Baublebar
Here at Reviewed, we monitor the BEST deals you can get online all the time. So this year on Black Friday, we've got a pretty good idea of the best ones you can get right now. You can see our list of the best deals here.
I've been watching the deals on fashion and accessories, and there's a lot of great stuff out there. Here's a list of retailers having great Black Friday sales this year:
On these sites, I've seen a lot of great stuff on sale—including things I bought full-priced that I love. Here are my 10 favorite deals that I've so far on this Black Friday 2017!
1. BP. Lightweight Cardigan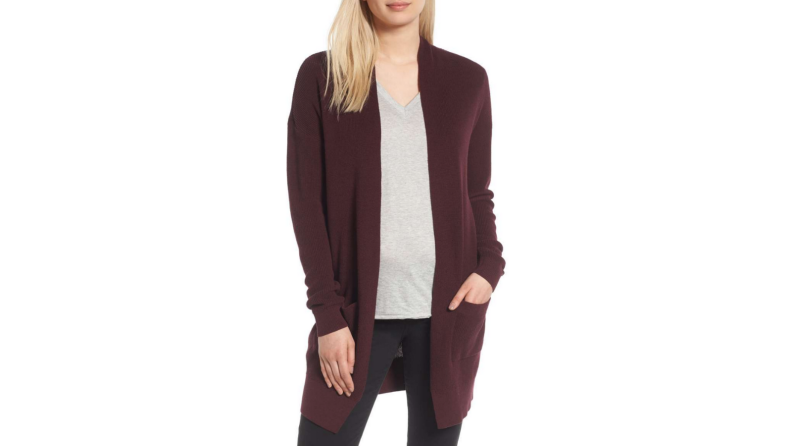 I bought this in 'burgundy stem' at full price a few months ago and I LOVE it. I wear it all the time. Madewell and other retailers are selling basically the same item for over $100—and now this sweater is only $25. It's a steal!
Get the BP. Lightweight Rib Stitch Cardigan for $25.52 (down from $49) at Nordstrom
2. Halogen Booties
Another item I bought full priced before it went on sale. I love these boots. The heel isn't too high, but it's not too low. These booties are perfect for wearing out on weekend nights, to work, or casually during the day. The suede and block heel make them very on-trend. They're a closet staple!
Get Halogen Booties for $55.92 (down from $119.95) at Nordstrom
3. Baublebar Jewlery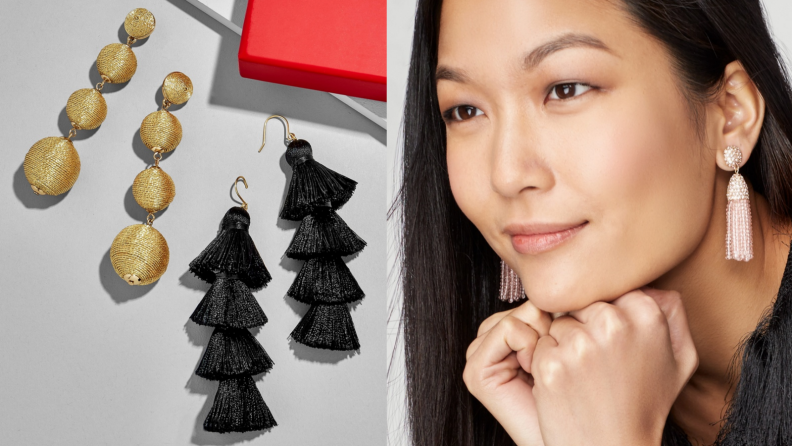 Everything on Baublebar, the jewelry site, is 30% off right now. I have been buying costume jewelry on Baublebar for years, and now that statement earrings are making a comeback, I am obsessed again. I bought red tassel earrings from Baublebar a few months ago, and whenever I wear them, I get tons of compliments. Baublebar has tons of gift sets available right now at great prices. Shop my faves!
Get the Triple Threat Tassel Earring Gift Set for $40.60 ($108 value) on Baublebar
Get the Oh So Luxe Statement Earring Gift Set for $40.60 ($86 value) on Baublebar
Get the Eirini Crystal Drops for $25.20 ($36 value) on Baublebar
4. Madewell Jeans
Everything is 25% off on Madewell right now with the code DONTSTRESS. I swear by Madewell jeans and recommend them to anyone. When you can get them for 25% off, it's a no-brainer! I own these ripped jeans and LOVE them.
Get 9" high-rise skinny jeans: destructed edition for $94.50 (down from $135)
5. Vince Camuto Parka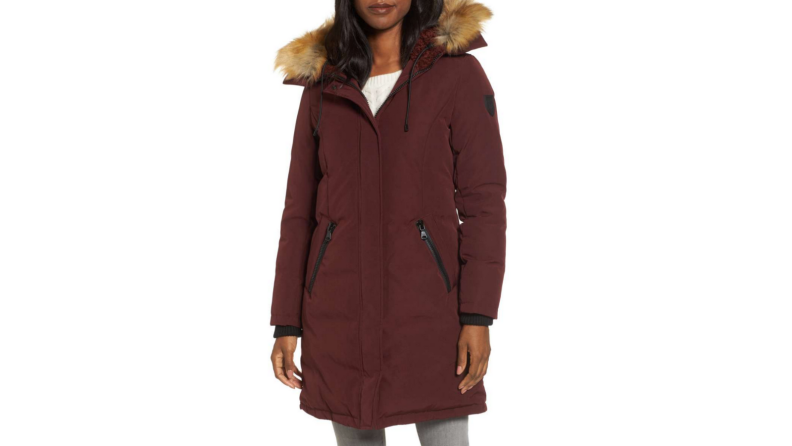 This coat is totally on trend and stylish with the faux fur trim, zippers, colors, and flattering fit. Full of down and feathers, it's perfect for cold weather. It has a 4.5 star rating on Nordstrom from customers, so you really can't go wrong here with it being 46% off.
Get the Vince Camuto Down & Feather Fill Parka with Faux Fur Trim for $159.92 (down from $298) at Nordstrom
6. Kenneth Cole New York Faux Fur Coat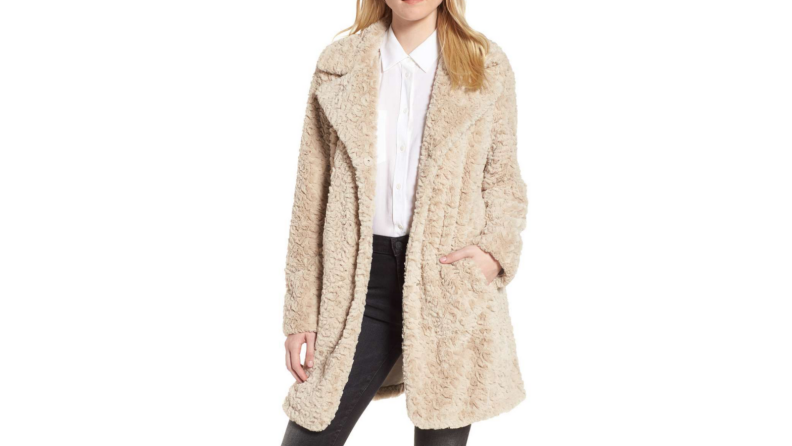 This look is very trendy this year, and I love it. Not only does it look cute, it looks warm and being warm is the best. Warm me up, Black Friday, please and thank you.
Get the Kenneth Cole New York Faux Fur Coat for $79.92 (originally $150) at Nordstrom
7. Frye Boots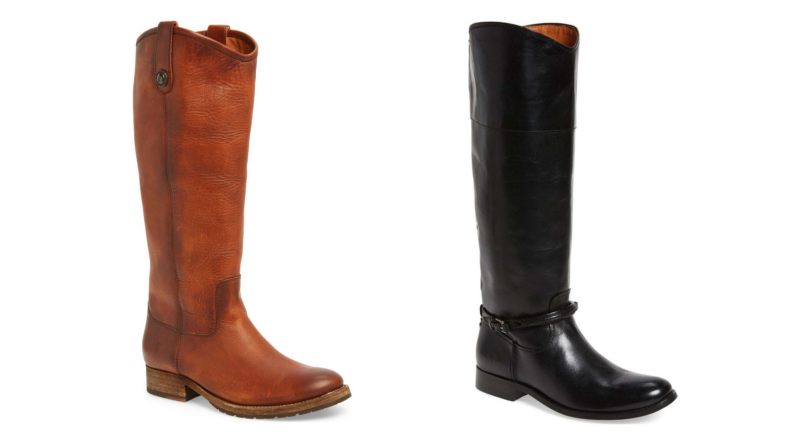 You can get Frye boots at Nordstrom right now for up to 60% off. Not kidding. I bought the Veronica Slouch Frye boots six summers ago and they are better than they were when I bought them. Frye boots are like wine and cheese—they get better with age AND they are all my favorite things.
Get Frye boots for up to 60% off at Nordstrom
8. Capri Blue Volcano Candle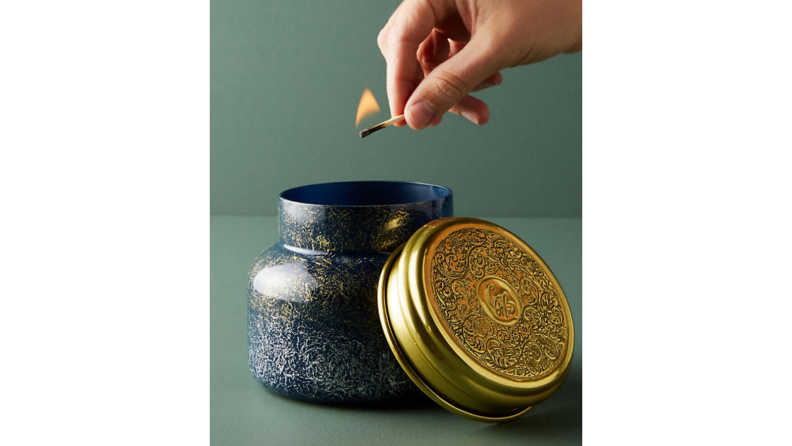 This isn't necessarily fashion, but it's fashion for your home so it works for me. I have an unhealthy obsession with this candle. I buy them all the time and put them all over my apartment—in my living room, kitchen, bathroom, bedroom. My obsession with the Volcano scent began when I discovered it in a workout class (boutique fitness classes smell really good), and I haven't looked back since. Right now, you can get all sorts of scented candles for 30% off at Anthropologie. These make great gifts, too!
Get the Capri Blue Volcano Candle for $21 at Anthropologie
9. BP V-Neck Pullover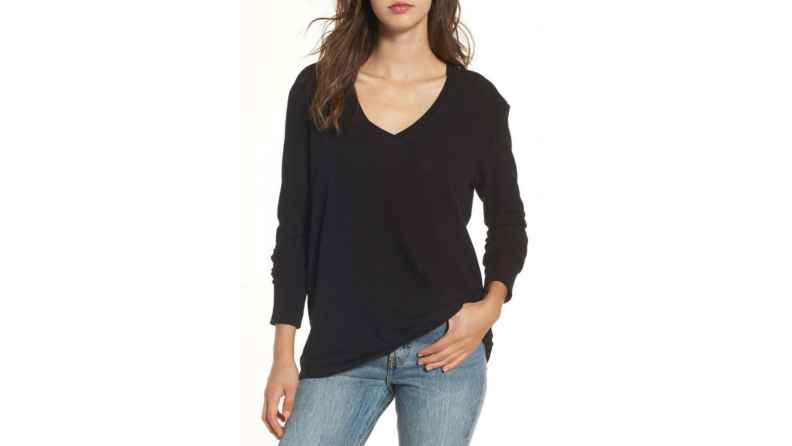 A v-neck black sweater is the definition of a closet staple. And this comfy, 4-star shirt from Nordstrom's junior section is only $20 right now. Yes, I know, it's technically for 'juniors.' But guess what? With these prices, who cares? It's a black sweater? Adults can't wear this? Pshhh, yes we can!
Get the BP. V-Neck Pullover for $20.59 (down from $39) at Nordstrom
10. Hinge Print V-Neck Top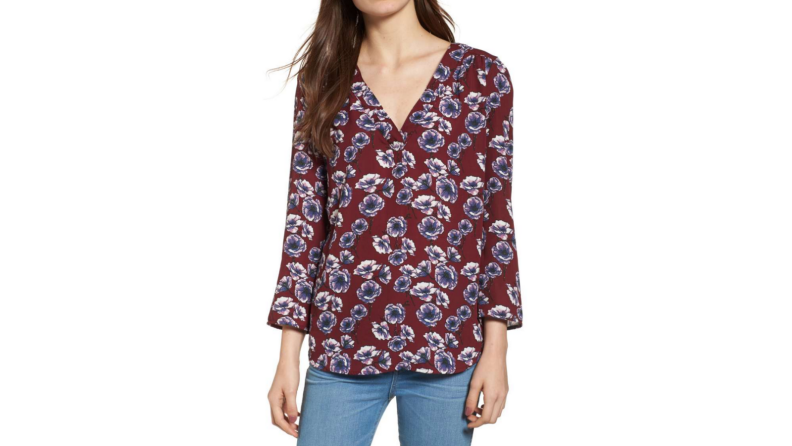 I bought another similar Hinge top from Nordstrom a few weeks ago and I've worn it about 6 times in two weeks. When I wear the shirt, my life becomes Compliment City. Everyone asks where it's from, how much it was, and where they can get it. Well, my friends, this is not the exact top I got (this is), but this one is very similar and on sale for 52% off. Great for work, great for drinks, and great for meeting your friend's new baby (I speak from experience), you must buy this.
Get the Hinge Print V-Neck Top for $33.12 (down from $69) at Nordstrom