Home & Garden
The 13 best things we bought last month
When we're not testing and reviewing products, we're buying them!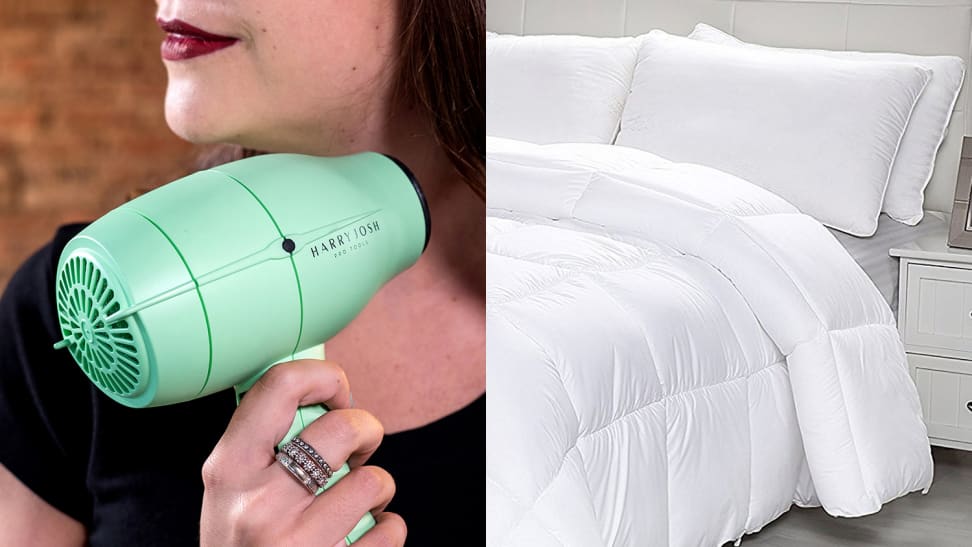 Credit: Reviewed.com / Equinox
Here at Reviewed, we spend our days surrounded by hundreds of products, whether we're testing, reviewing, or filming them. We do it because that's why we get paid, but also because we are actively enthusiastic about the things we write about. And that means we tend to buy things… a lot.
I decided to ask around the office and find out what my coworkers have been buying that they absolutely love. Not surprisingly, a lot of us have been buying up things we've tested here in our labs and loved so much we wanted to own them.
1. An Instant Pot to see what the fuss is all about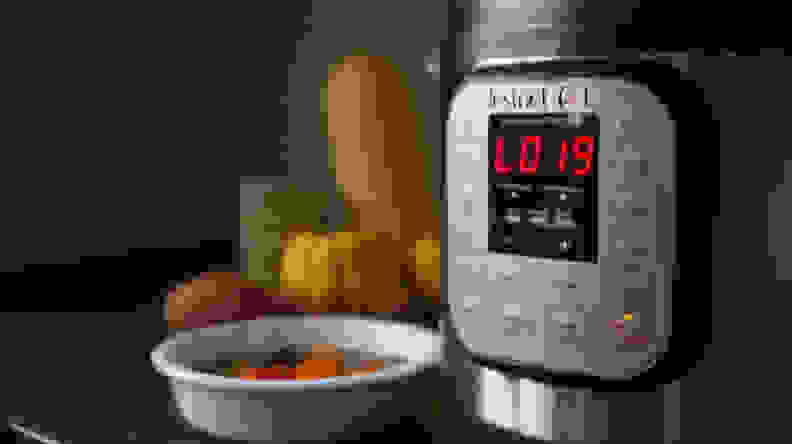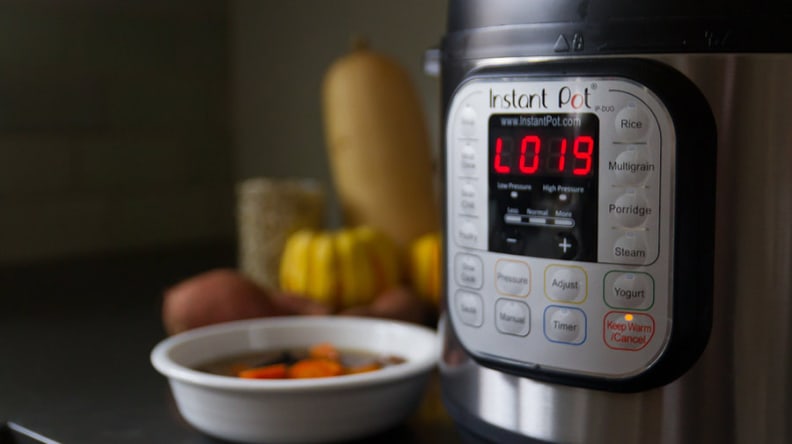 The Instant Pot DUO 7-in-1 pressure cooker is one of the most wildly popular products of the year, and I happen to have a mild obsession with kitchen appliances and tools that give me more cooking power. So, naturally, I picked one up and got to work cooking. At first, I was hesitant, thinking I'd just be eating a lot of soups and stews. But I've successfully made meatloaf and potatoes, stuffed meatballs, and chicken cordon bleu casserole. And I use my Instant Pot at least 3-4 times every week. I can never go back. - Samantha Gordon, Ecommerce Editor (that's me!)
Get the Instant Pot DUO 7-in-1 pressure cooker on Amazon for $99
2. An affordable comforter that makes you feel like royalty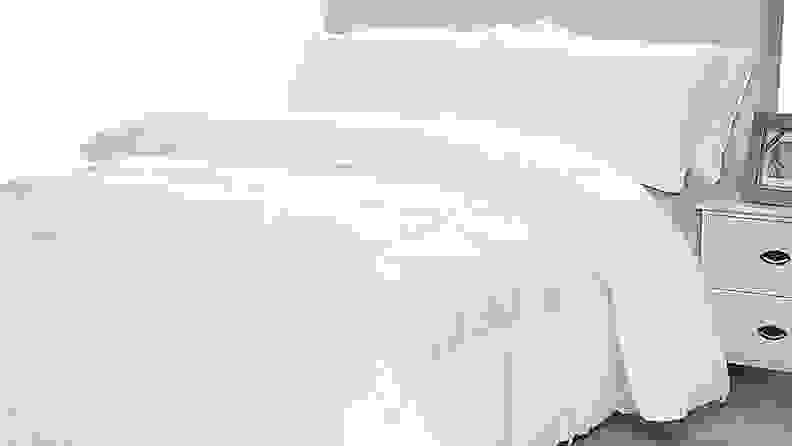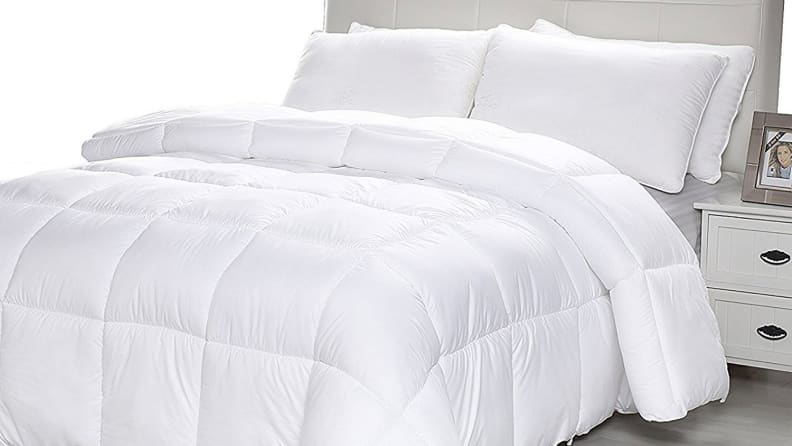 The best purchase I have made hands down recently would be that $23 alternative down comforter. The price was perfect, so I had more room to spring for a pretty duvet cover. Also, it keeps me very cozy at night, not too hot and definitely not too cold. - Patricia Camerota, Social Media Editor
Get the Equinox Down Alternative Comforter on Amazon for $25.39
3. A new pair of sweatproof, wireless earbuds for amped-up workouts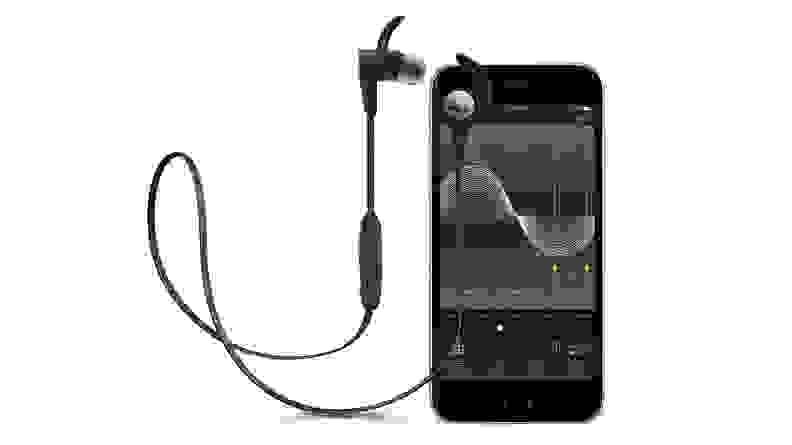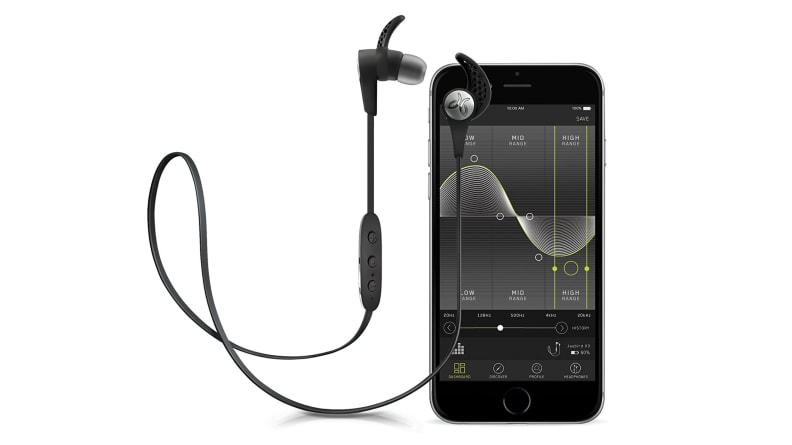 I recently bought a pair of Jaybird X3 BT sports buds and love them. When I exercise, or think about exercise or even watch other people exercise I break into a flop sweat so I need buds that are sweatproof and durable. I had a pair of the X2 wireless buds and these are a higher quality and have a different (hopefully more durable) charging dock thing. They also fit, and STAY in my ears.
I tried some of the Jlab Epic 2s in between the X2s and my new X3s and I could never get them to stay put. They'd either wiggle out so it was hard to hear, or the bendy ear hook thing wouldn't do it's job and they'd completely fall out. The X3s solve all of those problems for me. - Mike Roorda, Video Producer and Editor
Get the Jaybird X3 BT Sport Buds on Amazon for $129.99
4. A popcorn maker fit for a foodie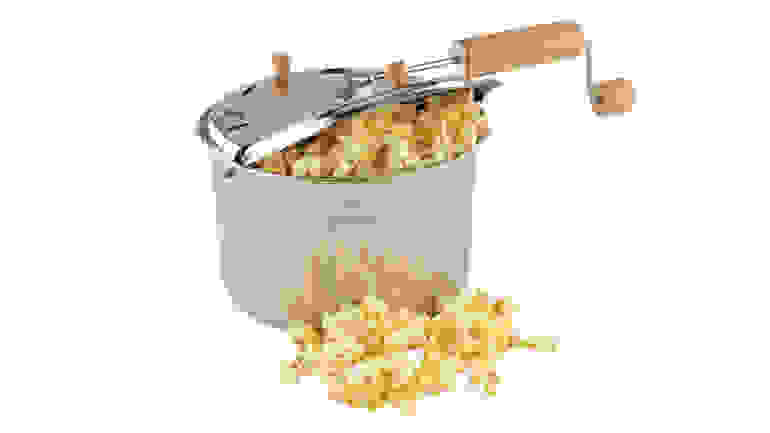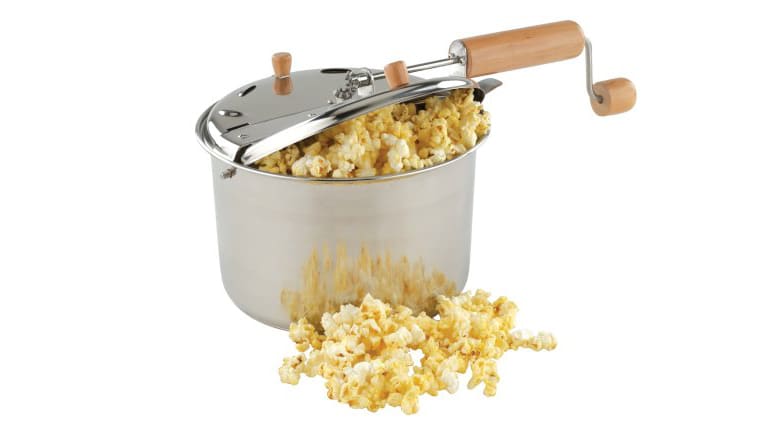 I never imagined that a $20 popcorn maker would make such a difference with homemade popcorn, but boy was I wrong. The end product from the Whirley Pop popcorn maker is better than any popcorn I've ever had. Pro tip: Use Ghee for the cooking oil. It will blow your mind. - Chris Lloyd, Vice President and General Manager
Get the Whirley Pop popcorn maker from Walmart for $24.99
5. A high-end hair dryer as a thoughtful gift
My wife's birthday was this week and I bought her our top-rated hair dryer, the Harry Josh. I know it's expensive, but my justification was based on three facts: It's a tool she uses practically every day, she hates her current hair dryer, and the Harry Josh was available at a killer discount. The early results suggest she's obsessed with it. Just this morning she was straightening her hair before work, which would've been borderline impossible with her previous hair dryer. - Jeremy Stamas, Video Production Manager
Get the Harry Josh Pro Tools 2000 at DermStore for $199.99 ($50% off)
6. A new backpack to replace an everyday carry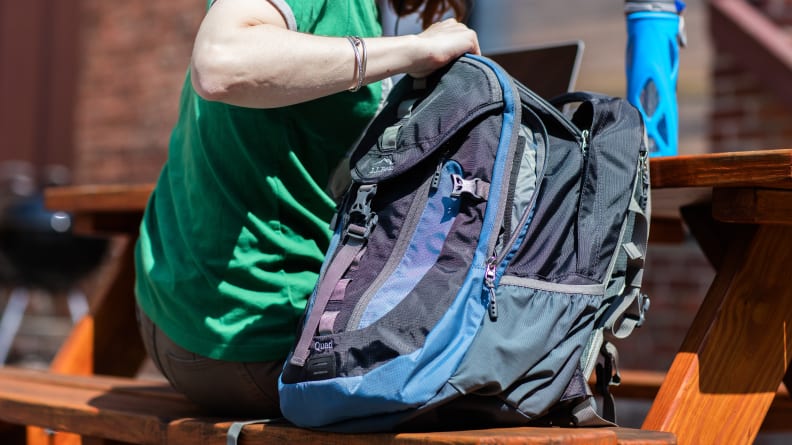 I actually bought the L. L. Bean Quad Pack, which came out on top in our testing. I love it because of its many pouches for my many differently sized objects. It fits comfortably on my back (my previous one was tough to carry over long distances because it did not sit flat on my back) and it has two water bottle pouches. TLDR: it's very spacious, well-organized, and flexible for many uses. - Dr. Julia MacDougall, Senior Scientist
Get the L.L/ Bean Quad Pack from LL. Bean for $79.95
7. A book perfect for a dark sense of humor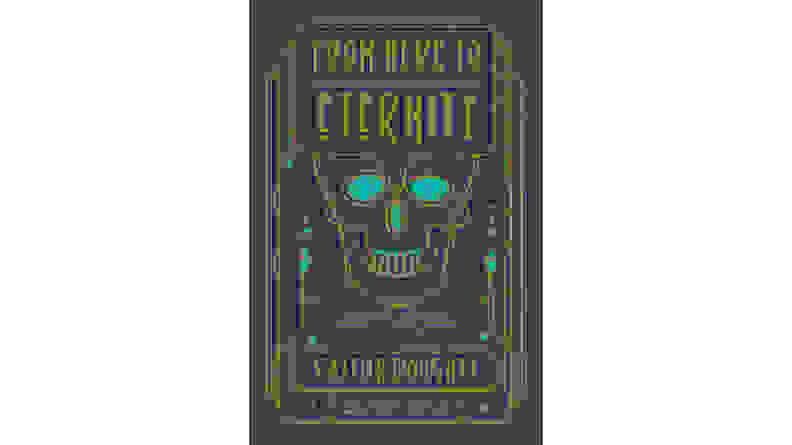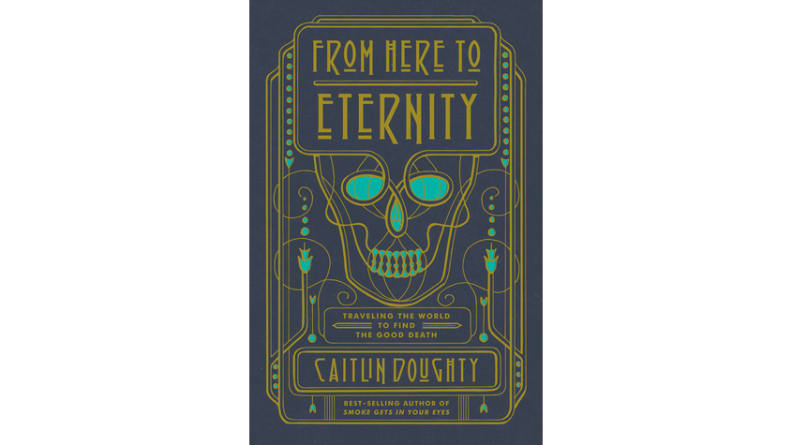 I bought Caitlin Doughty's new book, From Here to Eternity, as a gift to myself. She's an L.A.-based mortician that's trying to change Western society's view on death. Her book is about death practices and rituals from around the world.
Did you know that there's an Indonesian village that lives with their dead relatives for years? Me neither! If I weren't so squeamish around bodily fluids, I would've really considered a career in the death industry, as I feel it's a really noble profession. - Ashley Barry-Biancuzzo, Tech Writer
Get From Here to Eternity by Caitlin Doughty on Amazon for $9.99 (Kindle) or $16.23 (hardcover)
8. A backup charger to combat low battery anxiety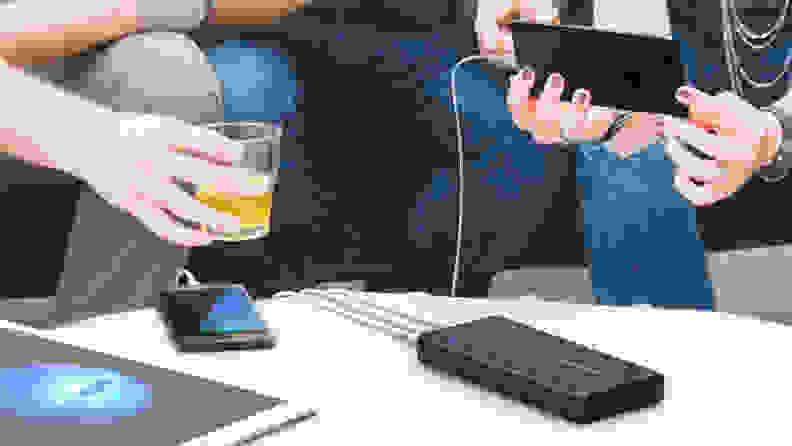 I bought the RAVPower 26800 maH backup charger and it is amaaaaaaazing to just have laying around. My wife used it in the hospital because the plugs were hard to reach, we've used it with the stroller, and I use it with my PS4 controllers. We even used it when the power went out. It just always comes in handy. - TJ Donegan, Editor-in-Chief, Imaging & Electronics
Get the RAVPower 26800 maH backup charger on Amazon for $49.99
9. A European mixing bowl to last a lifetime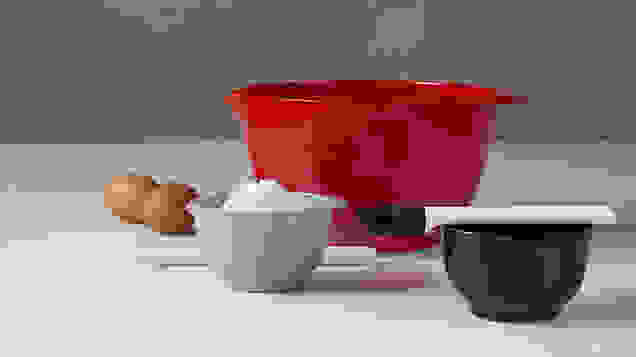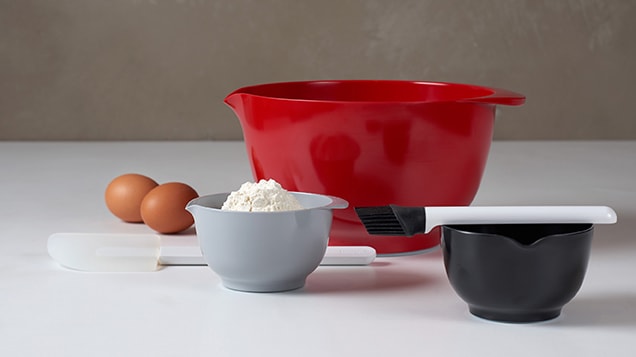 I love my colorful Rosti Magrethe mixing bowls, which can be found in most European kitchens. Designed in Denmark in 1954, they're made out of durable, non-stick melamine and have a rubbery base that keeps them from sliding around countertops. They're hefty enough to stand up to a hand mixer, and they're also dishwasher safe. Get a set, and they stack. Buy a lid, and keep food fresh before serving. - Keith Barry, Editor-in-Chief, Home & Auto
Get the Rosti Magrethe mixing bowl set from Crate&Barrel for $39.95
10. A watch to unplug without losing track of time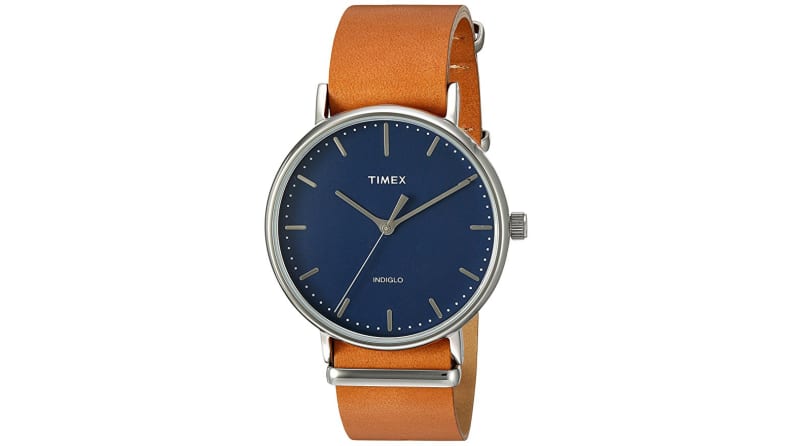 I really adore my Timex Weekender Fairfield watch. After years of using my iPhone to tell time, I finally decided I wanted to feel less glued to my phone screen. First step: invest in an old-school watch. This unisex Timex is on the cheaper end of what you can pay for a decent watch, and it has a chunky, relaxed look that's still totally classy. The band is soft, brown leather, and the face is blue with silver trim—a combination that somehow seems to match everything. I've been wearing my Fairfield every day for the past month or so, and we are very happy together. - Kori Perten, Editor, Home & Outdoors
Get a Timex Weekender Fairfield Watch on Amazon starting at $43
11. A pair of wireless earbuds for marathon training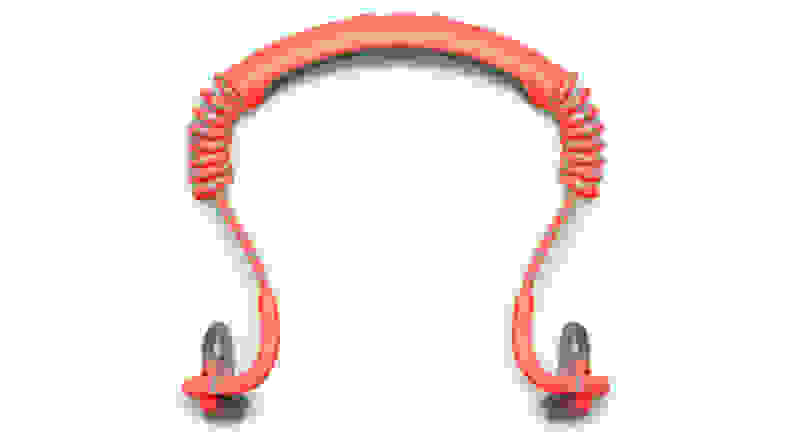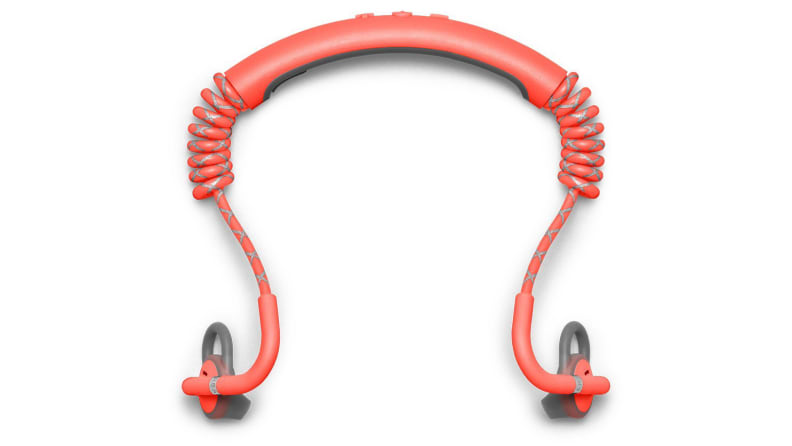 My wife is training for her first half-marathon. Her biggest challenge isn't the exercise, it's the boredom that comes from all those lonely miles. Her old wireless headphones were so glitchy they weren't even worth the bother, but the Urbanears Stadion headphones came to the rescue. The unique coils keep them in place throughout the run and the Bluetooth connection has never dropped. Best of all, they let in ambient sound so she can hear traffic. - Dave Kender, Senior VP, Editorial
Get the Urbanears Stadion Wireless Headphones on Amazon for $99
12. A set of jars to infuse, pickle, and store everything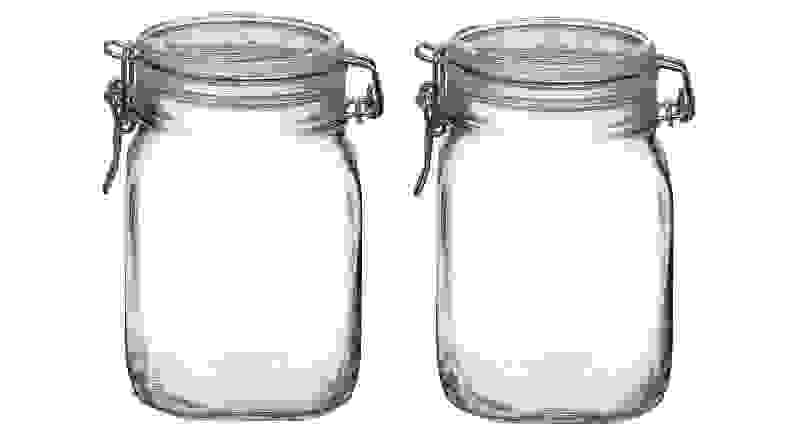 I've had a longstanding hobby of making home-infused liqueurs, and recently started to make my own fridge pickles as well. In addition to just drinking/eating a lot of the finished products, I find they're great for gifts around the holidays, and great for bringing to a party or potluck.
I got started with smaller jars, but as I've gotten more confident/ambitious with what I make (and have more projects brewing simultaneously), I keep picking up extra jars. Then larger jars. Then extra larger jars. Then EVEN LARGER jars. I've finally held steady at 3-liter jars so far, but my resolve is wavering as visions of 4- and 5-liter jars full of slowly steeping booze or pickles dance in my head. - Andrew Winson, Product Manager
Get a 2-pack of 1-liter Bormioli Rocco glass jars on Amazon for $17.99
13. A smart watch to be more present without completely disconnecting
I have been trying to get away from my phone for the last few months. I often find myself looking at my phone just because I have nothing else to do. This is especially harmful when I'm around others and should be devoting my attention to them. The new Watch has changed that. When I want to be present, I know I can leave my phone at home and still be able to be contacted in an emergency. I keep a pair of AirPods in my pocket to make the phone calls a little less Dick Tracy. All in all, I think I finally have a better system to disconnect. - Sunil Doshi, VP of Product
Get an Apple Watch from Apple starting at $249
Prices are accurate at the time of publication, but may change over time.