Home & Garden
20 splurge-worthy gifts people are obsessing over this year
Because you should invest in gifts people will use and love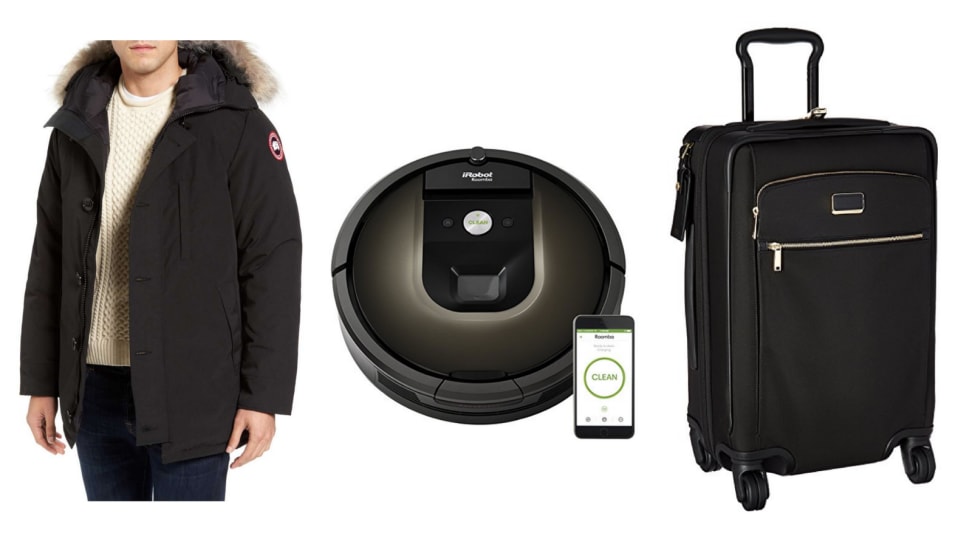 Credit: Nordstrom & Amazon
'Tis the season of giving means 'tis the season of buying. This means investing in things for other people. With your own money on the line, you don't want to buy people things they won't like. You want to spend your hard earned money on something the other person will actually use.
The fear of gifting a parent an expensive tablet that will collect dust in a desk drawer or a granddaughter a pricey necklace she'll never wear is real. But this fear doesn't have to lead to gift cards or less expensive items. You can still invest in others and make the right choice at the same time.
Here are 20 popular luxurious gifts people actually want for the holidays this year.
1. The KitchenAid Artisan Stand Mixer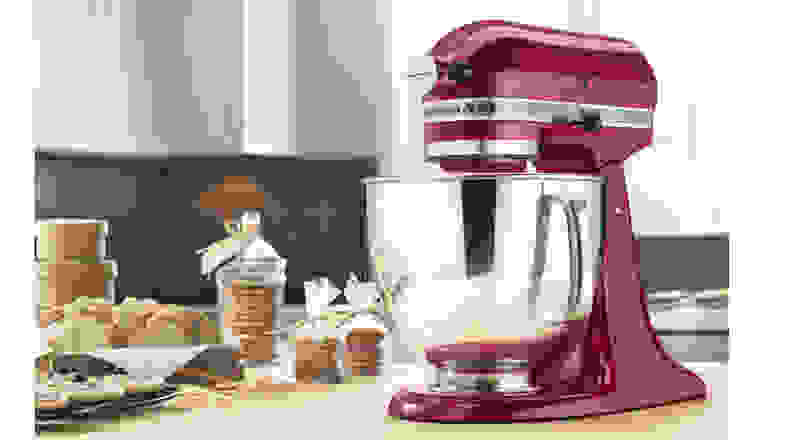 Give someone the gift of a luxurious looking (and very adult!) kitchen countertop this year with the top-selling KitchenAid Artisan Stand Mixer. They will not only love the way our favorite stand mixer looks, but also the way it helps bake amazing treats.
Get the KitchenAid Artisan Tilt-Head Stand Mixer in Empire Red for $279 (down from $429) on Amazon
2. Bose headphones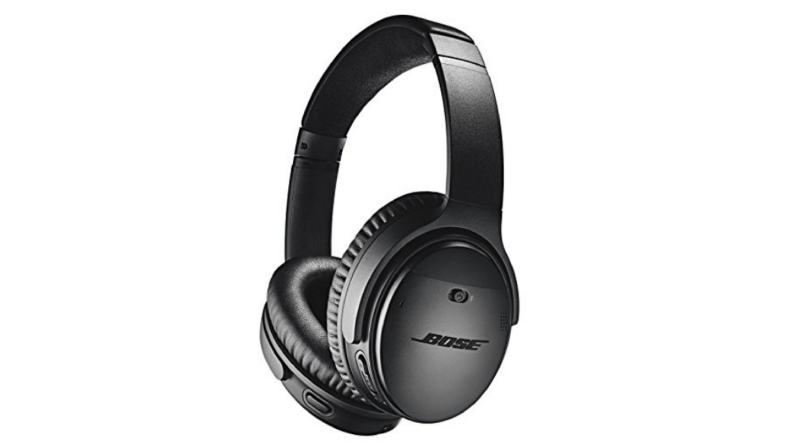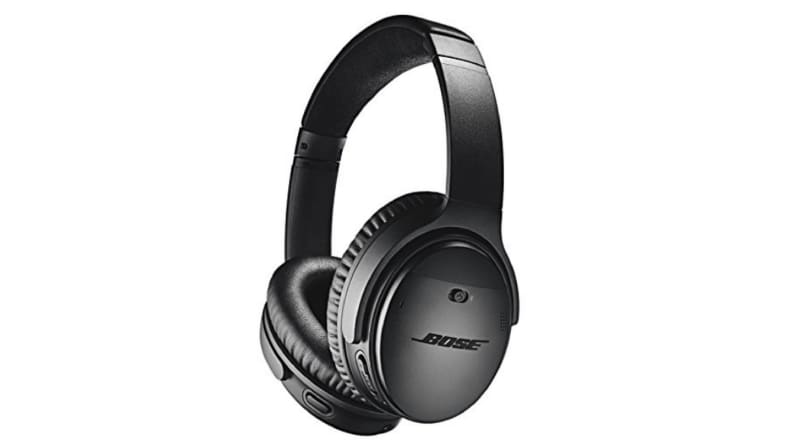 Bose QuietComfort 35 Wireless Headphones are one of our top picks for headphones at Reviewed, and with a four-star rating on Amazon, people love them. If you are shopping for someone who listens to music and/or podcasts or commutes via public transportation, luxury headphones are a solid gift.
Get the Bose QuietComfort 35 (Series II) Wireless Headphones, Noise Cancelling for $349 on Amazon
3. A trendy new Coach bag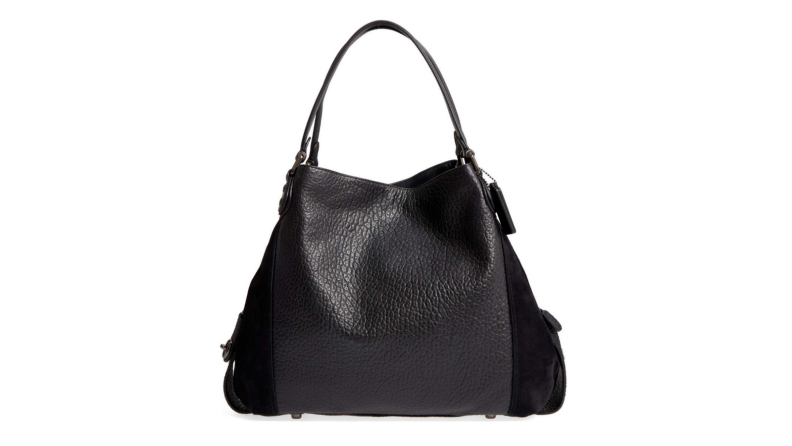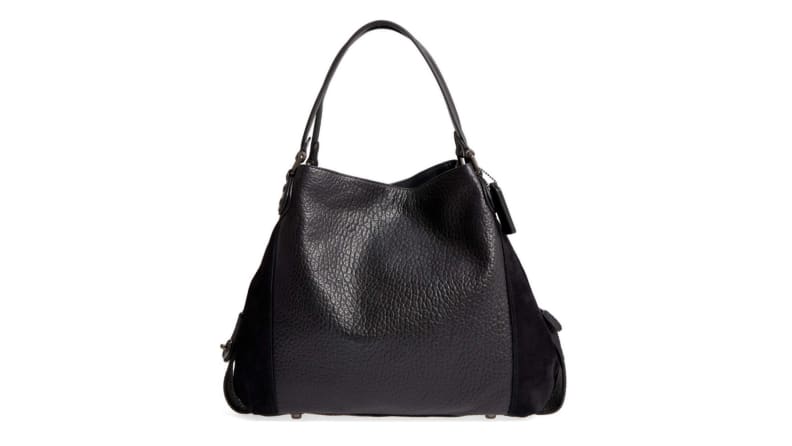 Coach has made a major comeback over the last few years. The quality of their leather is great, and this bag goes beyond that—it features suede too, a must-have fashion staple right now. This bag is perfect for anyone who carries handbags. It doesn't have too much going on, but it's still chic enough to be a trendy every day bag.
Get the Coach Edie 42 Leather & Suede Shoulder bag for $495 at Nordstrom
4. A Canada Goose Coat
If the person you're shopping for lives in a place that gets chilly for part of the year, give them the gift that people are going nuts over: a Canada Goose jacket. These expensive jackets promote ultra-warmth with goose feathers, and they are all the rage right now. You can't go wrong getting someone one of these coats. Tom Brady shops at Canada Goose. Enough said.
Get the Women's Kensington Slim Fit Down Parka with Genuine Coyote Fur Trim for $895 at Nordstrom
Get the Women's Shelburne Genuine Coyote Fur Trim Down Parka for $925 at Nordstrom
Get the Men's 'Chateau' Slim Fit Genuine Coyote Fur Trim Jacket for $925 at Nordstrom
5. One of 2017's best TVs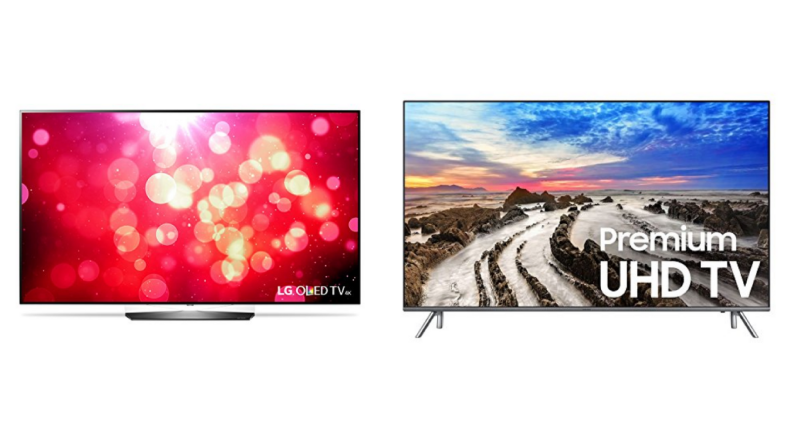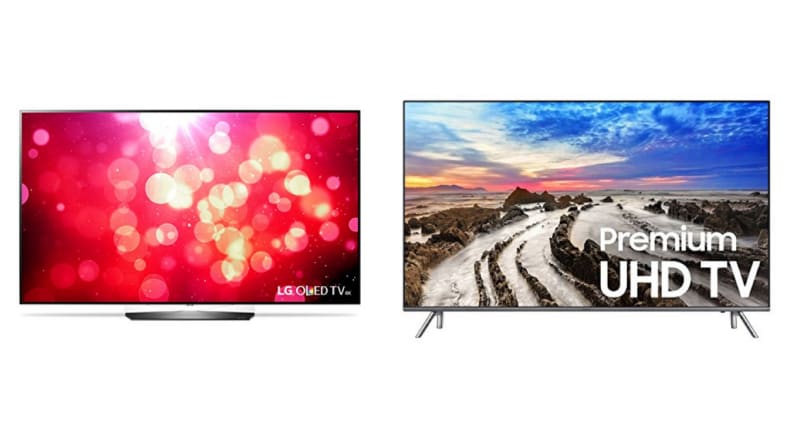 Whether you're shopping for a Netflix nerd, a sports-watching fanatic, or someone who doesn't watch too much TV, if they currently own a TV, chances are they would appreciate an upgrade. We recommend gifting one of the best TVs of 2017s, the LG B7, but if you want something under $1,000, Samsung has a great option, too.
Get the LG B7 55-Inch 4K OLED TV for $1,596.99 (down from $2,299.99) on Amazon
Get the Samsung MU80000 55-Inch 4K LED TV for $997.99 on Amazon
6. A robot vacuum that connects to WiFi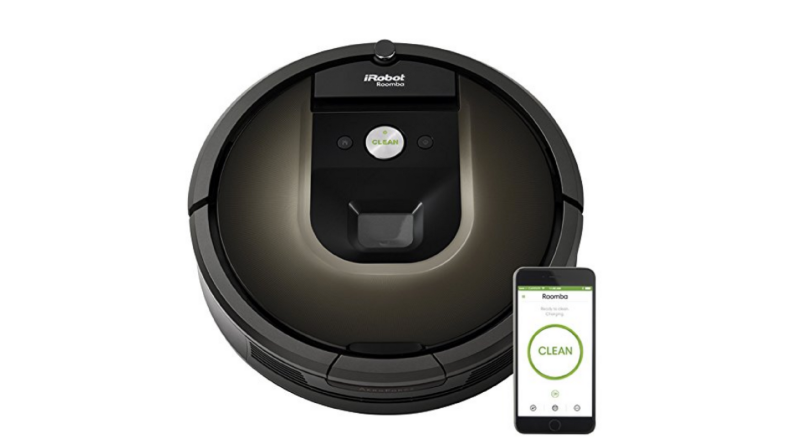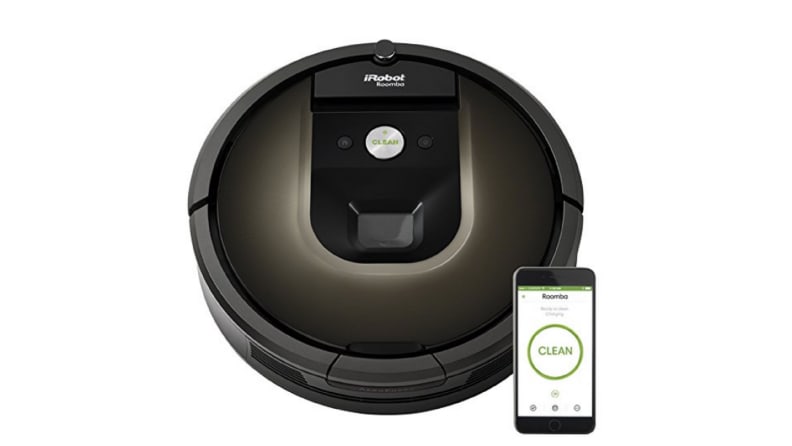 The #1 thing that our readers are buying right now: Robot vacuums. The people LOVE robot vacuums, and we don't blame them. The iRobot Roomba 980 is one of our picks for the best smart robot vacuums you can buy right now, but if you're looking for something a little less expensive, the iRobot Roomba 960 is a popular option, too. Get for the person who loves to clean—and the person who hates to clean. The robot does the cleaning for you! Everybody wins!
Get the iRobot Roomba 980 Robot Vacuum with Wi-Fi for $880 on Amazon
Get the iRobot Roomba 960 Robot Vacuum with Wi-Fi for $699 on Amazon
7. Gray Malin Framed Artwork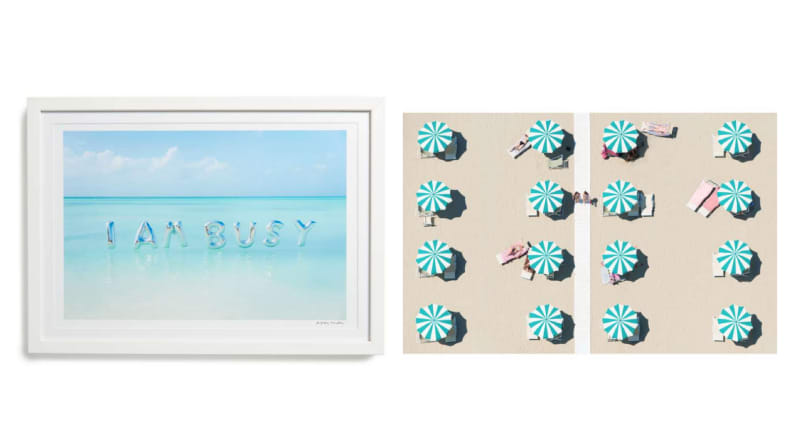 Gray Malin is a popular photographer and New York Times bestselling author. His colorful photos of beaches and artistic shots of llamas (my favorite) are loved by celebrities and regular people alike. The shots have been featured on a line of Sperry Top-Siders and inside Away luggage. If you know someone who would obsess over these photos, give them the gift of fun fine art this year with a framed print from Gray Malin.
Get the "Welcome Parker Framed Art Print" for $459 at Nordstrom
Get the "I Am Busy Balloons Framed Art Print" for $359 at Nordstrom
Get the "Dawn Framed Art Print" for $359 at Nordstrom
8. A stylish briefcase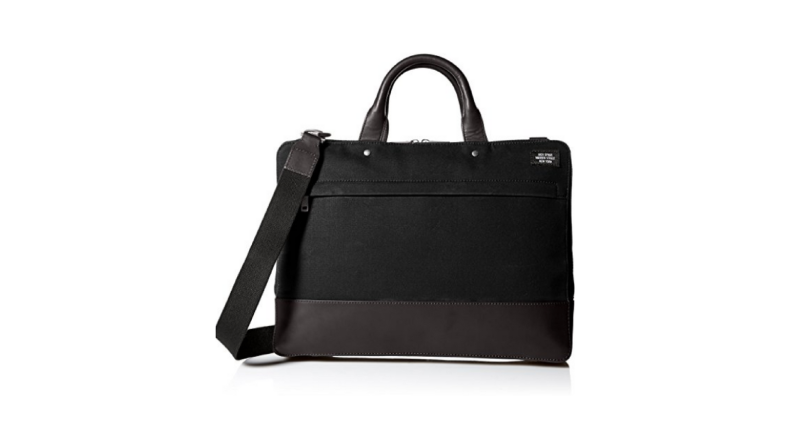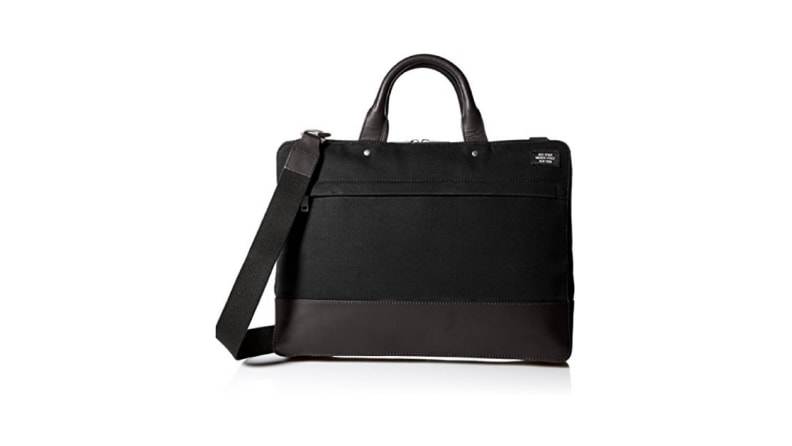 This designer briefcase from Jack Spade is perfect for the man who carries his laptop to and from work every day. Waxwear ages beautifully, is water resistant, and looks great. Two of our editors having been eyeing this bag for years and think it would a make a great gift for the holidays.
Get the Jack Spade Men's Waxwear Slim Brief for $372 on Amazon
9. The Harry Josh Hair Dryer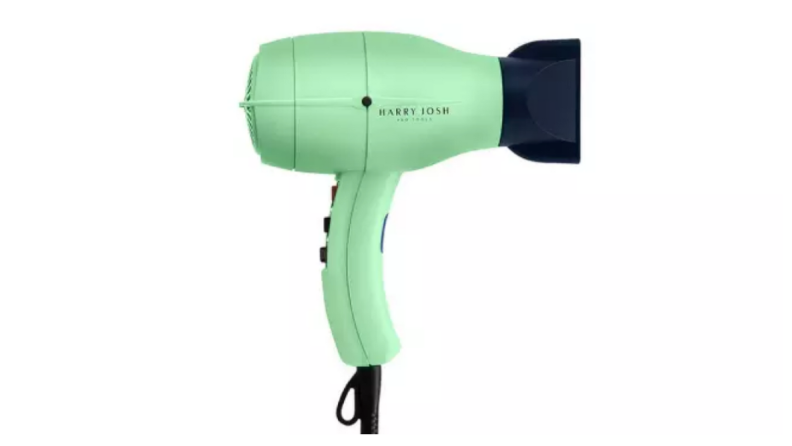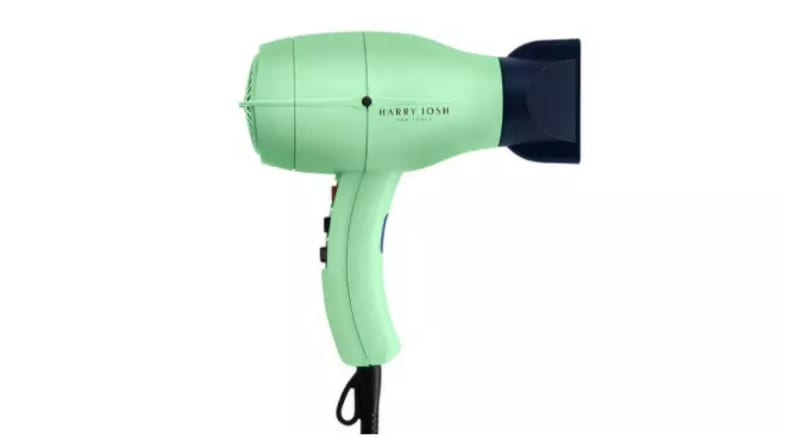 Here are Reviewed, we LOVE the Harry Josh. It was the best hair dryer we tested in 2017, and people swear by this hairdryer. Our resident beauty expert says it has "a speedy dry time that results in a smooth, sleek blowout with a nice, long cord." Give someone the ability to have a luxury at-home blowout this holiday season with the Harry Josh.
Get the Harry Josh Pro Tools Pro Dryer for $169 (down from $249) from Dermstore
10. The popular Casper mattress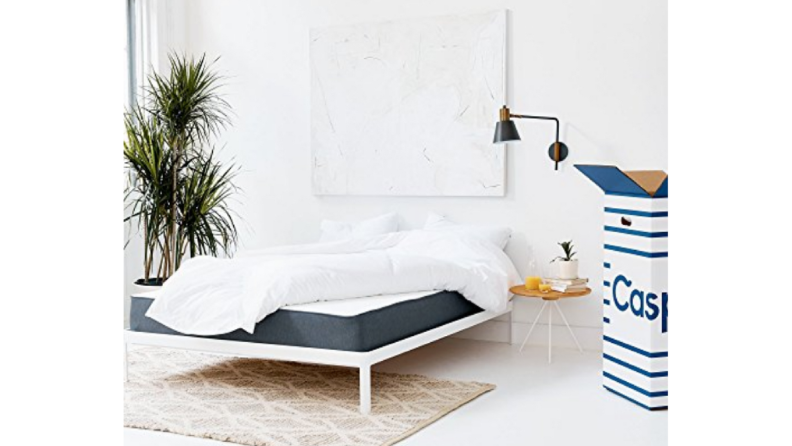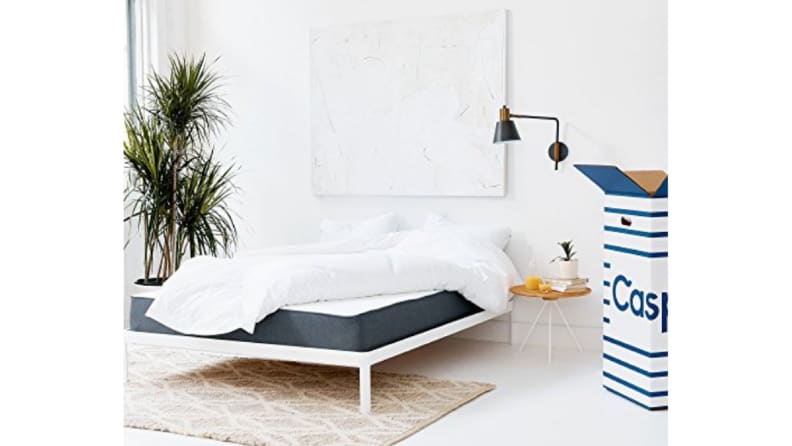 If you thought mattresses could never have a cult following, you were wrong. Casper somehow made mattresses cool, and people are buying and loving them. With memory foam and a springy top layer, the mattress helps you 'sleep cool' with breathable foam. I'm not 100% sure what that means, but our editor in chief is a big fan of his. Everyone needs a mattress to sleep on, so you really can't go wrong with 2017's most popular mattress—especially for a new homeowner or someone who hasn't upgraded their mattress in a while.
Get the Casper Mattress (Queen) for $950 on Amazon
11. A luxury faux fur sleeping bag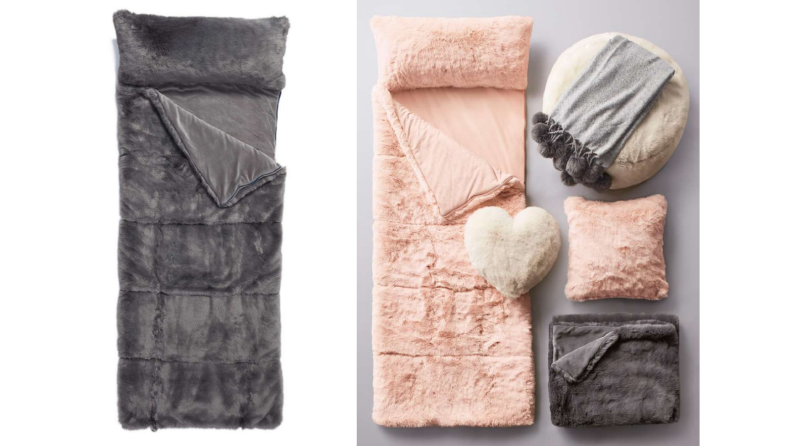 As a big fan of faux fur blankets, I saw these on Nordstrom and freaked out. Are you kidding?! These are the cutest and most comfortable looking sleeping bags I have ever seen. I don't even like camping or sleeping over other people's homes, but these luxurious furry gems make me want to pack my belongings and couch surf across America. Perfect for kids (bougie kids*) and adults, this is a gift that will most definitely get used and loved.
Get the Cuddle Up Faux Fur Sleeping Bag for $199 at Nordstrom
12. Makeup brushes that the Kardashians use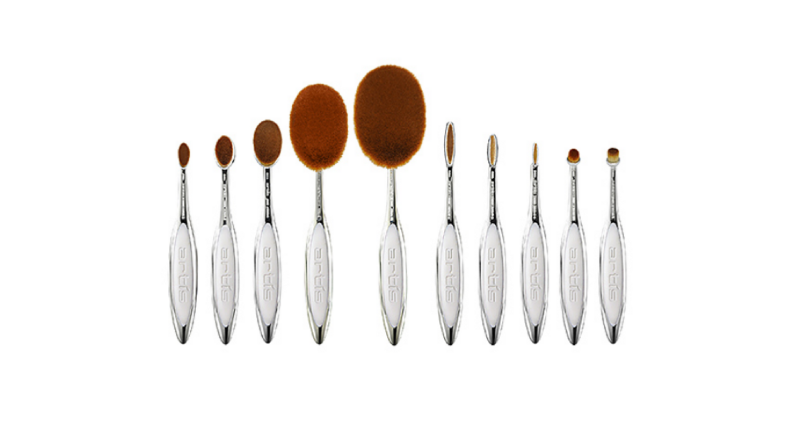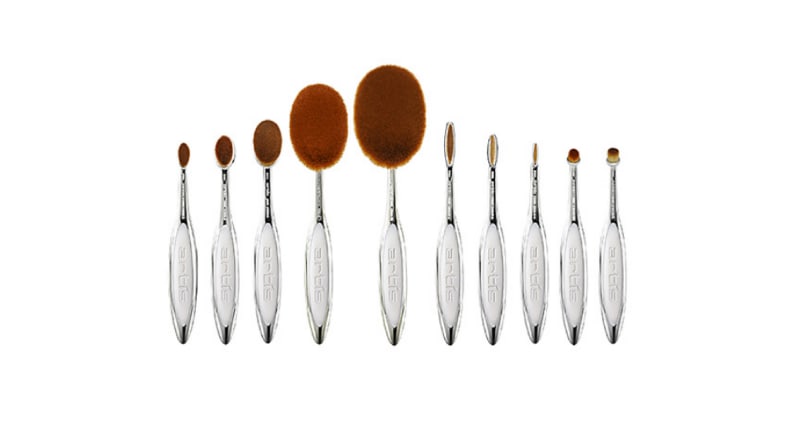 Give the gift of professional makeup application with these luxurious makeup brushes. These elite makeup brushes are pricey, but the results are worth it. Not only are they designed nicely, but they are made of engineered CosmeFibre, delivering the smoothest coverage possible.
Get the Artis Elite Mirror 10 Brush Set for $360 from Revolve
13. Sonos speakers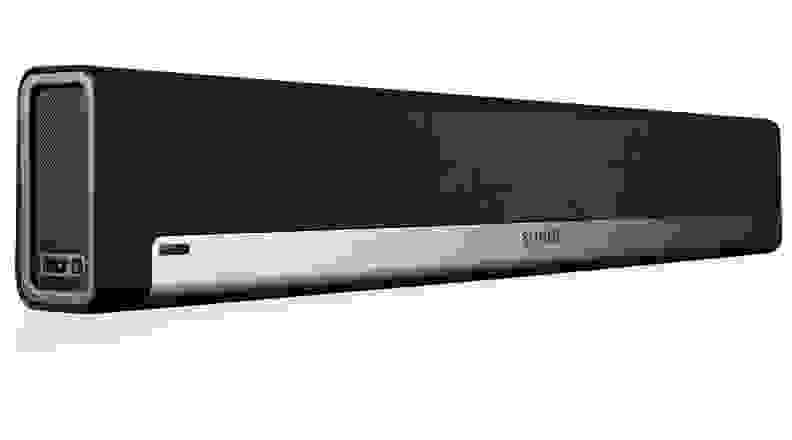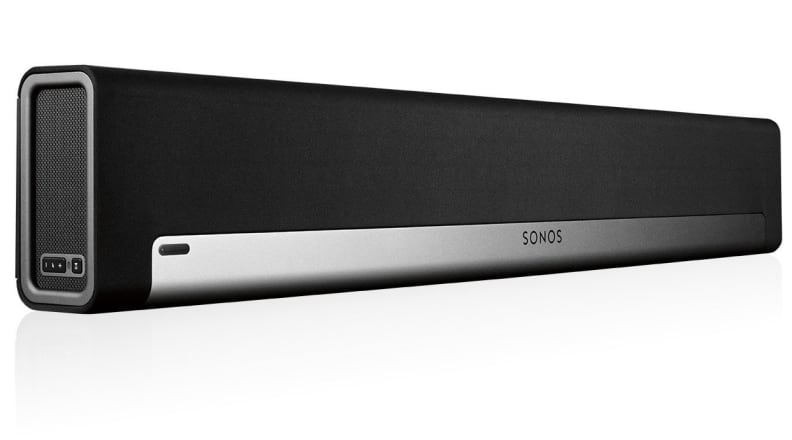 Give the gift of premium sound this year with the Sonos PLAYBAR Soundbar. The wireless speakers stream TV and music, and they work with Alexa. Whether the person you're shopping for likes to host epic football Sunday parties or just watches a lot of TV (alone or with others), luxury speakers are a great gift that most people wouldn't actually buy for themselves, but would totally love.
Get the Sonos PLAYBAR TV Soundbar/Wireless Streaming TV and Music Speaker for $699 on Amazon
14. Stuart Weitzman boots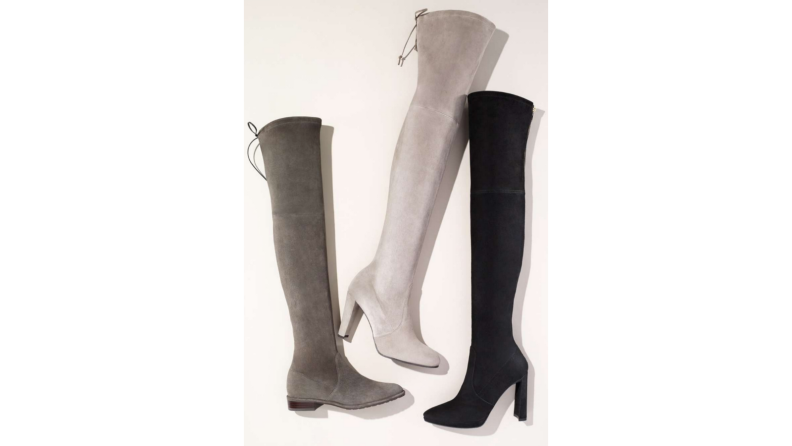 With 145 five-star reviews, these boots are sure to enter any fashionable woman's daily shoe rotation. Stuart Weitzman shoes are known for their amazing style, superior comfort, and price tag. But if you can afford them, these boots would make a fabulous gift.
Get the 'Lowland' Over the Knee Boot for $798 at Nordstrom
15. Tumi Luggage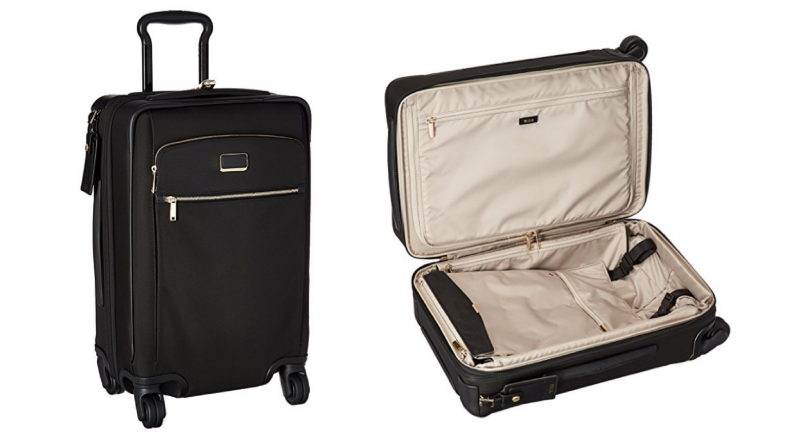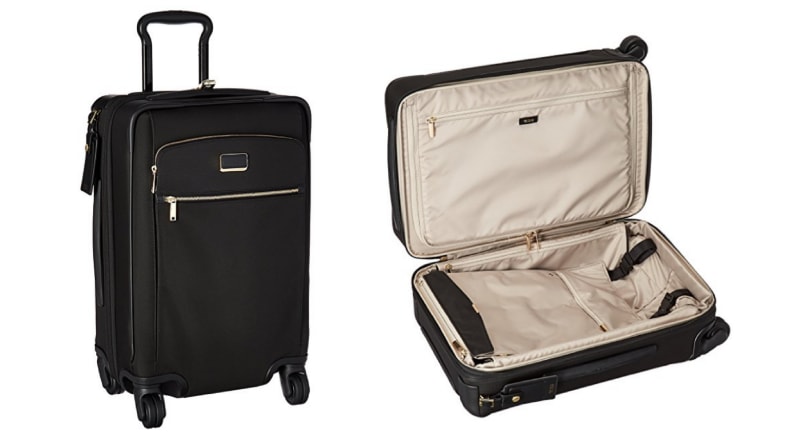 Whether someone travels all the time or only on occasion, luggage is a necessity for everyone. Tumi luggage is popular, luxurious, and made to last. This carry-on is sold out at both Nordstrom and Bloomingdales right now, but you can find it on Amazon.
Get the Tumi Larkin Sam International Exp. 4 Wheel Carry-On for $695 from Amazon
16. A personalized cross-pen
Some people love pens. My fiancé is one of them. Cross pens personalized with someone's initials or name are a classy, timeless gift for pen lovers.
Get the Cross Century II 10 Karat Gold Filled/Rolled Rollerball Pen Engraved for $229.95 from Cross
17. A Saint Laurent wallet on a chain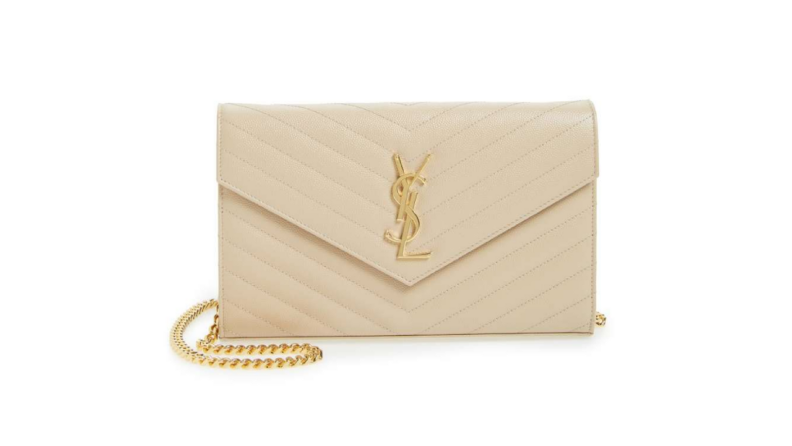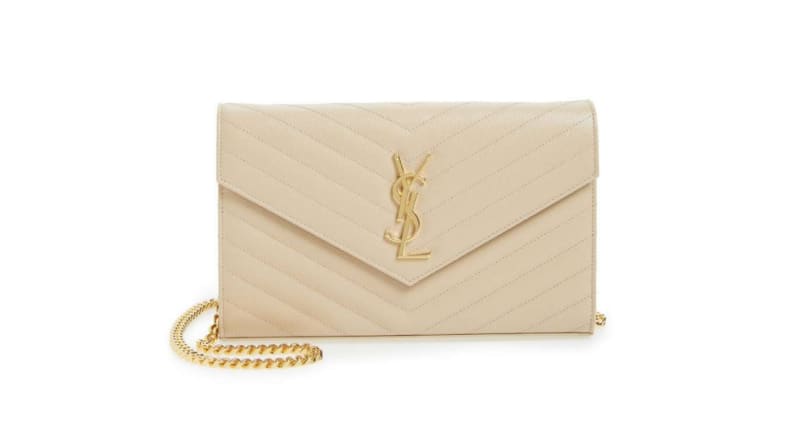 Perfect for the chic fashionista in your life, this classic YSL bag is a gift she will be thankful for the rest of her life, probably. If this pricey purse is in your gift budget, you really can't go wrong with a staple designer piece.
Get the Saint Laurent 'Large Monogram' Quilted Leather Wallet on a Chain for $1,650 at Nordstrom
18. A machine that makes Sonic Drive-in's famous nugget ice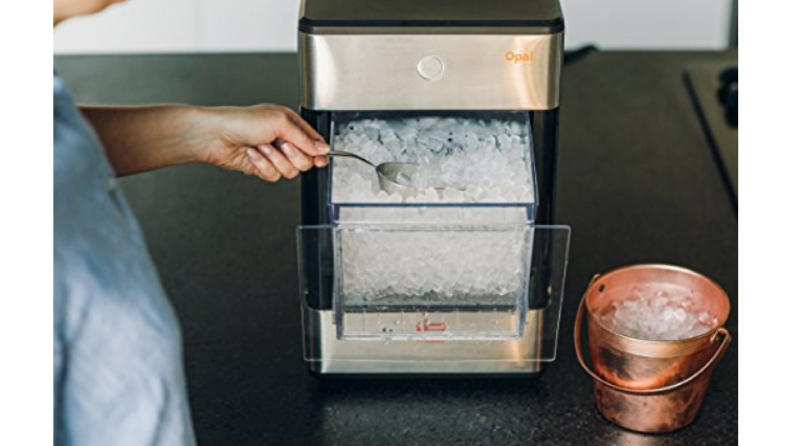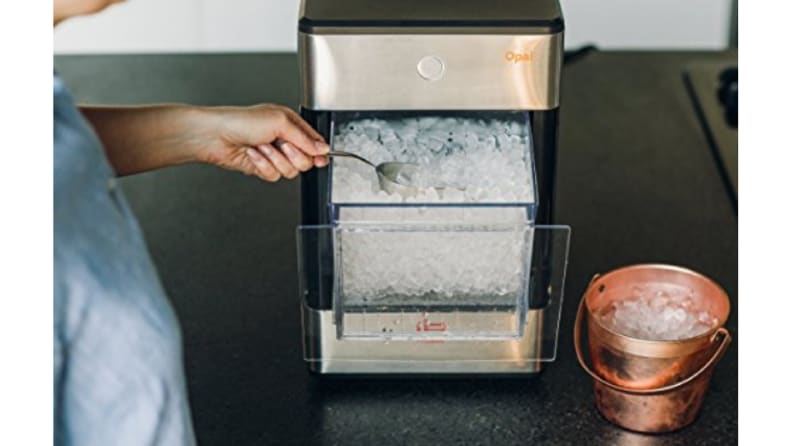 Fast food restaurant Sonic makes ice cubes called nugget ice that have a cult-following—and thanks to a machine, you can now make the popular ice at home. The Opal Nugget Ice Maker is a perfect gift for those obsessed with nugget ice. Unfortunately, the machine is sold out right now (see how popular this stuff is!), but we're hoping it will be back in stock soon.
Get the Opal Nugget Ice Maker for $499 on Amazon
19. A classic Le Creuset Dutch Oven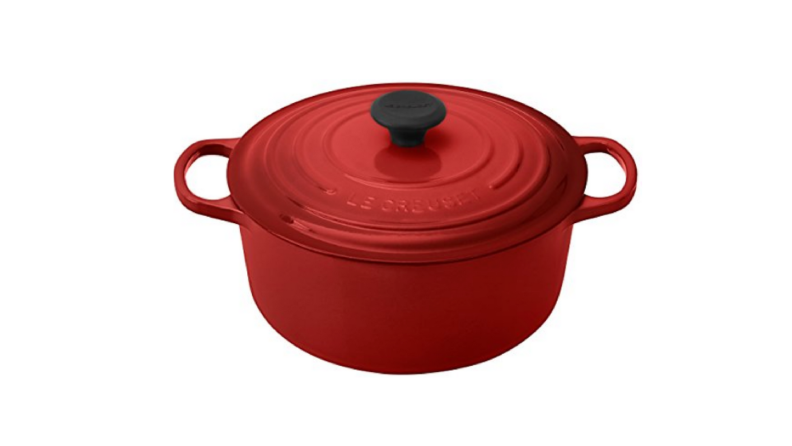 Le Creuset dutch ovens are one of those symbols of adulthood. If you have one of these beautiful pans in your kitchen, it means you've made it. And if you have more than one? You must have really made it. Whether it's for a young adult who is just starting to build their kitchen or a seasoned home chef with a passion for Le Creuset cookware, this is a gift anyone would appreciate.
Get the Le Creuset Signature Cast-Iron 5-1/2-Quart Round French (Dutch) Oven in Cerise for $329.95 on Amazon
20. One of the best drones you can buy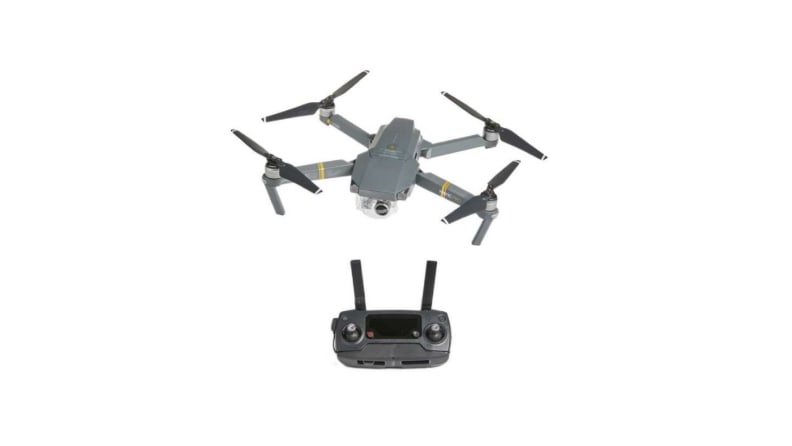 Drones have been one of the hottest toys slash tech gadgets the past year, and they've only been growing in popularity. Whether the person you're shopping for is a drone enthusiast or a drone beginner, this is a gift they would certainly appreciate.
Get the DJI Mavic Pro Foldable Flying Quadcopter for $999 from Nordstrom