Home & Garden
The best cold brew coffee maker is now almost 30 percent off
Get our top-rated Takeya cold brew coffee maker at a great price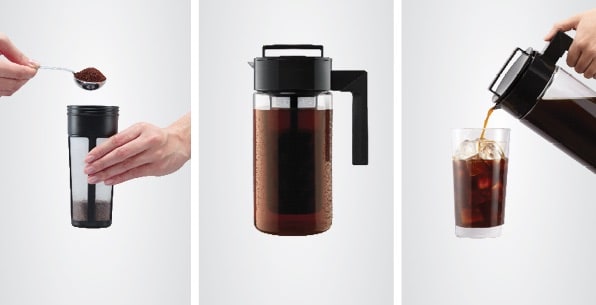 Credit: Takeya
Remember when we tested all the cold brew coffee makers to find the best one, because cold brew coffee is delicious?
Well, the winner we picked—the dishwasher-safe, BPA free Takeya 1 Quart Brewer is now only $17.79 on Amazon. While that's not the best price we've ever seen (this summer it was briefly on a one-day sale for under $15), it's the best price we've seen in months, and 28% off its list price.
It's also an amazing coffee maker! It's easy to use, and so well-built that you can store it on its side even when it's full of coffee. In fact, we can't remember the last time we came across a kitchen utensil that felt this sturdy.
As the name suggests, cold brew coffee slowly drips cold water through coffee grounds. Because of the different processes that take place during brewing, cold brewing results in a highly concentrated, smooth-drinking coffee that tastes delicious whether it's poured over ice or added to hot water.
Don't miss out on the cold brew craze: Get your Takeya brewer before the price goes back up.