Home & Garden
The best Memorial Day sales of 2017 are on home appliances
These deals are why everyone buys appliances on Memorial Day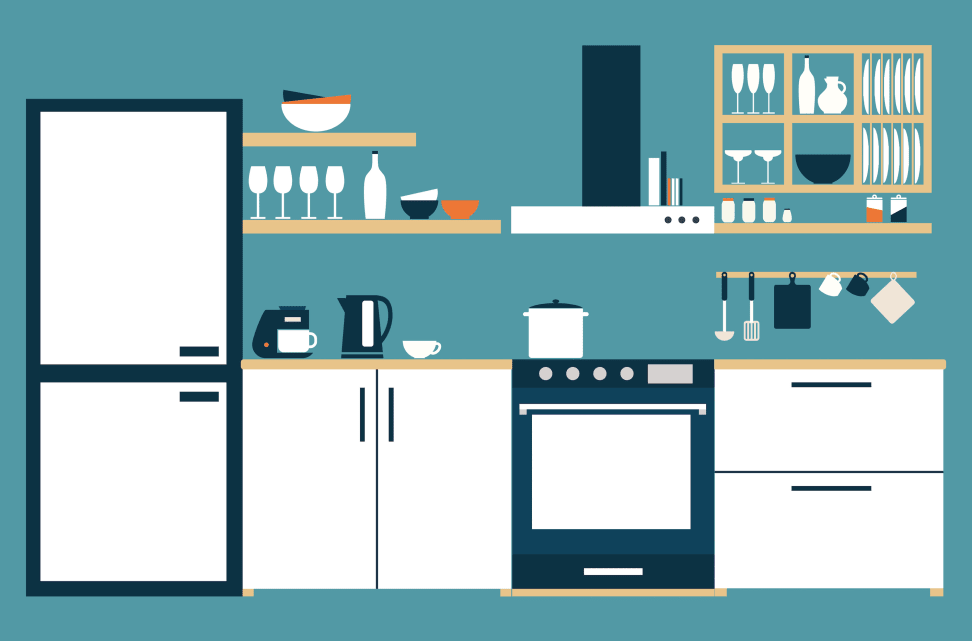 Credit: Lesia_G/Getty Images
Memorial Day is May 29th. Whether you're renovating your kitchen or just replacing a worn-out washer, you can get some great deals on appliances this time of year.
But with so many discounts on so many products, it's hard to know what's a great deal and what sales to skip.
That's where Reviewed.com comes in. Over the past five years, we've lab-tested hundreds of appliances—so we know which ones you should buy and which you should avoid. Now, we've searched every major appliance retailer for deep discounts on the products we already recommend.
The best appliance deals:
See Refrigerator Deals
See Laundry Deals
See Cooking Deals
See Dishwasher Deals
See Deals to Avoid
Memorial Day refrigerator deals
Some of the biggest discounts are on refrigerators. From inexpensive "garage fridges" to high-end counter depth models, there's a sale for everyone.
As part of its "May is Maytag Month" promotion, Maytag is offering serious sales and mail-in rebates on appliance packages through May 30. It might be a silly play on words, but it'll save you a boatload of cash.
Maytag MFI2570FEZ French door refrigerator — SAVE 29%
Buy at Home Depot for $1,497.60
Our favorite deal is on the Maytag MFI2570FEZ. On sale for under $1,500, it's a great price for a stainless steel French door fridge. You also get free delivery from Home Depot.
We like the through-the-door ice and water, and the PowerCold feature chills down your room temperature foods for quick freezing. Inside, a full-width drawer can fit a tray of cold cuts or crudités.
Whirlpool WRT318FZDM stainless steel fridge—SAVE 13%
Buy at Appliances Connection for $614.20
This is an outstanding deal on an outstanding affordable fridge. In fact, this is the stainless steel version of our top-rated top freezer refrigerator, and it also gets rave reviews from owners.
We've seen it on sale for $674 at Home Depot, $639 at AJ Madison, and $619 at Abt—but this deal (with free delivery) from Appliances Connection is the best price you can get. If you want it in black or white, you can save even more money!
Other great picks
• Samsung RF260BEAESR stainless or black stainless French door fridge — SAVE 45%
Buy for $1,099 at Best Buy or JC Penney
• LG InstaView four-door fridge in black stainless — SAVE 36%
Buy for $2,799 at Lowe's
• Whirlpool WRF992FIFM ultra-high capacity 31.5 cu. ft. refrigerator — SAVE 34%
Buy for $2,297.70 at Home Depot
• Samsung RF18HFENBSR counter depth French door fridge — SAVE 33%
Buy for $999 at Sears
• Samsung RF28K9070SR four-door flex fridge — SAVE 29%
Buy for $2,297.70 at Home Depot
• Samsung RF23J9011SR counter depth four-door flex fridge — SAVE 28%
Buy for $2,397.60 at Home Depot
• Frigidaire FFTR2021QS top freezer refrigerator — SAVE 22%
Buy for $648 at Home Depot
Memorial Day laundry deals
There are plenty of fine discounts on laundry pairs, but there are only a few outstanding ones. Maytag's "May is Maytag Month" promotion adds an extra mail-in rebate if you buy a washer and a matching dryer. Prices on a few Maytag laundry pairs at Home Depot are already at all-time lows, too.
Maytag Bravos MVWX655DW top load washer—SAVE 29%
Buy for $497.70 at Home Depot
Matching MEDX655DW electric dryer — SAVE 29%
Buy for $497.70 at Home Depot
Matching MGDX655DW gas dryer — SAVE 25%
Buy for $598.50 at Home Depot
Maytag MHW5500FW front load washer — SAVE 30%
Buy for $698.40 at Home Depot
Matching MED5500FW electric dryer — SAVE 30%
Buy for $698.40 at Home Depot
Matching MGD5500FW gas dryer — SAVE 27%
Buy for $799.20 at Home Depot
Memorial Day cooking deals
The two best deals we found are on Maytag stainless steel ranges—one gas, and one electric. Both come with fan convection baking, and both feature extras like fifth burners, big windows, and steam-based cleaning.
Most importantly, both are on sale at Home Depot with free delivery and an additional 20% off the lowest sale prices we found elsewhere—plus additional rebates from Maytag if you buy them as part of a package.
Maytag MGR8700DS gas range — SAVE 35%
Buy for $648.90 at Home Depot
Maytag MER8700DS electric range — SAVE 34%
Buy for $597.60 at Home Depot
Other great deals
• Maytag MET8720DS double oven electric range — SAVE 50%
Buy for $899.10 at Home Depot
• Samsung NE58K9430SS slide-in electric range — SAVE 30%
Buy for $1,198 at Home Depot
• LG LRG4115ST gas range with ProBake — SAVE 15%
Buy for $1,197 at Home Depot
• Buy a Miele induction cooktop or induction range and get a free Le Creuset cookware set
What about dishwashers?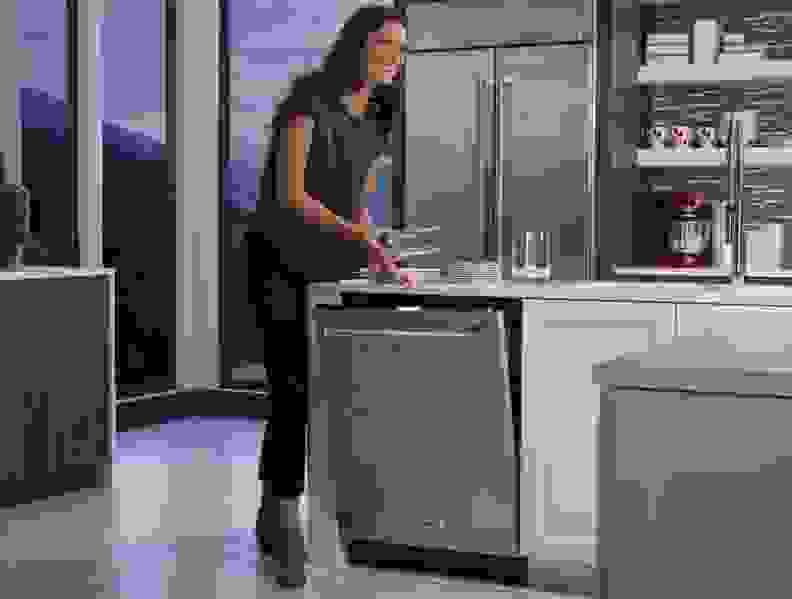 Our top-rated Bosch dishwashers rarely go on sale. Still, we found a few awesome deals.
KitchenAid KDTM354ESS — SAVE 19%
Buy for $799.99 at Best Buy
This is our top-rated KitchenAid dishwasher. With hidden controls, a quiet sound rating, and a unique filtration system that promises clean dishes, it's one of the best dishwashers you can buy. It also rarely goes on sale—so grab it while you can.
Frigidaire Gallery FGID2466QF — SAVE 21%
Buy for $393 at AJ Madison and Sears
This is an astounding deal on one of our favorite affordable dishwashers. Usually, the price only drops to around $500—so this is a big sale. This model is being replaced in a few months with a slightly updated version, so you can save big on a closeout.
Whirlpool WDF520PADM — SAVE 34%
Buy for $328.00 at Home Depot
If you prefer a dishwasher with visible controls but still want to upgrade to stainless, we recommend this great model from Whirlpool. At just $328, it's one of the least expensive ways to really update your kitchen.
Avoid these dubious discounts
Some sales look great, but just don't stack up. We found two that we think you should steer clear of.
Kenmore 41162 washing machine
This closeout deal is an incredible price, but good luck finding one that's still available! We tried Sears stores all over the country and couldn't locate a single unit.
Maytag MDB4949SDZ dishwasher
This dishwasher looks like it has everything going for it: A stainless exterior, powerful spray arms, and a chopper to get rid of waste food particles. But it fell flat in our tests. Even at $449 on sale, we recommend something else.
No matter what you buy, make sure sale prices are still in effect when you buy, and read the fine print on any special financing offers or rebates. We did our best to make sure most of these would still be valid through Memorial Day, but let us know in the comments if a sale is over, or if you found a better price.