Home & Garden
The best time to buy kitchen appliances is now
Renovate your kitchen with a new fridge, range, and dishwasher
Credit: Whirlpool
Cyber Monday and Black Friday might be over—but there are still some great deals on home appliances. In fact, December might be the best time to replace an old washer or dryer, or to buy new appliances for a kitchen remodel.
That's all because of timing: Retailers know that consumers likely planning to entertain for the holidays. They're also in a spending mood, so big discounts on major appliances might entice a customer to pick up a fridge along with those lighted reindeer decorations or new big-screen TV.
As editor of Reviewed.com's in-depth appliance coverage, I've tracked prices on some of the best appliances we've tested throughout 2016. This week, some of the best deals on major appliances you can get are on Whirlpool and Samsung products, and they're on sale at Home Depot.
The Whirlpool WFE515S0ES electric range is a more affordable award winner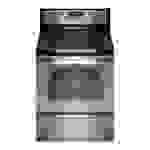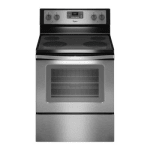 This Whirlpool appliance is still on sale for $448 at Home Depot—but you have to add it to your shopping cart to see the discount.
Our cooking testers like this Whirlpool because it bakes evenly. It's also sleek, made in the U.S., and comes from a trusted brand name. Finishes include stainless, black, white, and even bisque— you can replace your range without updating the rest of your appliances to match.
In case you need any more convincing, I own a WFE515S0ES electric range, and I paid $448 for it last December.
For an affordable gas range, we like the **Samsung NX58F5500SS. It has a giant 5.8 cu. ft. oven, and it comes with a built-in griddle up top. It also gets great user reviews, and similar models from Samsung did very well in our performance tests.
The Samsung RF260BEAESR fridge has a record low price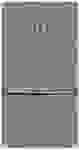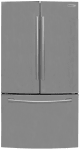 Our pick for the 2016 Best Fridge for the Money is still $998 at Home Depot—as long as you add it to your shopping cart first.
The Samsung RF260BEAESR French door refrigerator comes in popular stainless steel, has a ton of usable storage space, and did well in our lab tests. It also gets great reviews from people who already own it, which is a good sign for reliability and real-world performance.
If you want a more basic top-freezer, the stainless GE GTS16GSHSS is a good bet. While its sale price may be listed as $679 at Home Depot, it drops to $548 once you put it in your shopping cart.
Clean up on Whirlpool, Maytag, KitchenAid, and Samsung dishwashers
Lots of dishwashers made by Whirlpool Corporation are on sale. That includes models from the Whirlpool brand, plus Maytag and KitchenAid. We're especially fans of inexpensive models from Whirlpool, which tend to punch above their weight when it comes to features and cleaning performance.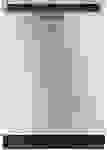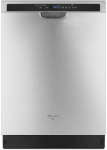 For instance, the competent Whirlpool WDF560SAFM is on sale for $398 at Home Depot—as long as you add it to your cart first. That's about $50 less than a regular, everyday sale price.
One bit of bad news: It's out of stock in a lot of stores, so check to see if another local retailer can match the price.
The similar Whirlpool WDT720PADM has hidden controls instead of front-mounted ones, and is also on sale for $398.
If you want a quieter, higher-end machine, we recommend the sturdy KitchenAid KDTM354DSS.
It dropped from an everyday sale price of around $1,000 to $798—although it's also on backorder in some parts of the country. Still, we like its smooth-gliding racks (they're on ball bearings!) and its drying system which includes a fan and a heating element.