Home & Garden
Everyone will be painting their homes these colors in 2018
These shades are trending
Credit: Dunn-Edwards
Every fall, paint companies announce their color picks for the coming year. And they don't just make them up—they employ people who travel the planet to research the trends.
In 2018, quiet grays retreat, and rich jewel tones and relaxing nature-inspired hues are ready to make our homes feel more alive.
Look for these hues in the coming year.
Black is back
Black always predominates in the world of fashion, and now we can bring it onto our walls. An amazing thing about dark walls—at night, they seem to recede, bringing a sense of endless space.
PPG, Glidden, and Olympic Paints have all staked out black for their 2018 colors. Those of us who can't imagine painting a whole room black can use it on the trim, or brush a couple of coats on the front door. But Glidden's Deep Onyx looks magical in a room where you entertain, or on one wall of an open floor plan space to designate that part of the room for a specific activity, like dining or lounging.
Black has been trending in kitchen design for years, and most major appliance companies now offer refrigerators, dishwashers, ovens, and washing machines in Black Stainless. Those appliances can really pop in a kitchen with white quartz counters and a black-painted island.
Radiant reds make a statement
Red is fun to wear and it brings an undeniable energy and charisma into a room. Benjamin Moore Paints has declared Caliente, a high-energy red, to be its signature color for 2018. This bold shade rocks hints of orange and brown, so it's confident without overwhelming a space.
Although it might be hard to sleep in a red bedroom, a red throw pillow can look amazing on the bed in a gray bedroom. A dining room in red is unforgettable.
Blue-greens bring the outdoors in
From Sherwin-Williams comes deep, dreamy Oceanside, a perfect teal that works well on walls or kitchen cabinets. Behr has called out In the Moment, a soothing, frosty evergreen shade with undertones of pale blue and green. Dunn-Edwards offers The Green Hour, a dark blue-green inspired by drinking Absinthe in Parisian bars.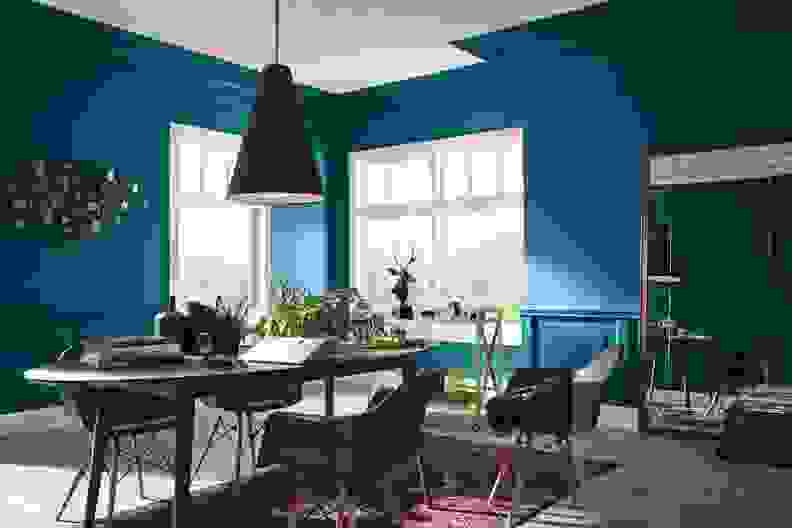 2018's cool colors are tranquil and restorative. Picture a blue-green bowl planted with green succulents. These colors can go vintage, coastal or farmhouse with ease.
Neutrals are always around
Dutch Boy has announced Sandstone Tint, a calm greige, as their 2018 color of the year. It's a comfortable choice for any room or for the whole house.
And whatever your favorite take on Millennial Pink is, it's still with us. It definitely fits into the neutral category, and it works in many different color palettes.
AkzoNobel, a company that makes paints for Dulux and several regional brands, has picked Heart Wood, a mauve-y pink, as their color of the year. It's an embracing shade that adds warmth to a bedroom and welcome to a living room.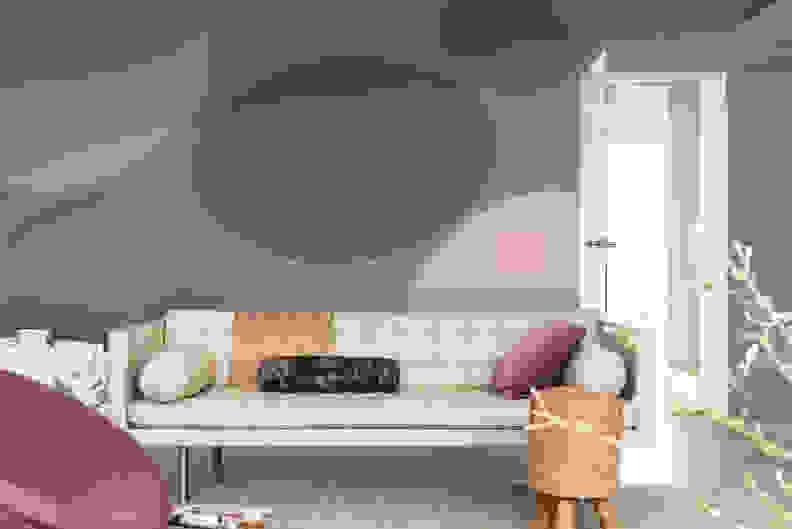 Into the mystic
With all these color choices on the table, Pantone, the company that calls itself "the world's color authority", has announced its color of the year for 2018: Ultra Violet. This shade is all about the spiritual and mystical. It's dramatic, but also unconventional. You might hesitate to put this deep shade on your walls, but think about bringing it into a room with accessories, on upholstered furniture, or with rich draperies.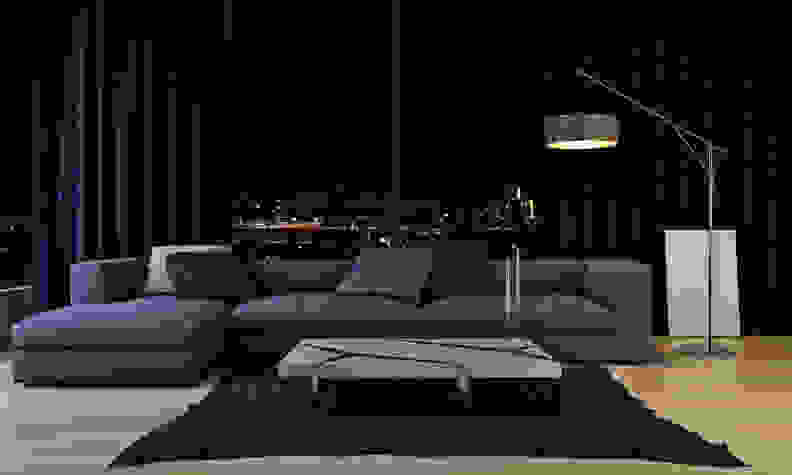 When 2018 is over, all of these colors will still be beautiful. So, pick one that appeals to you and complements your stuff, then transform your favorite room. As an architectural color consultant, I've often reassured my clients: your favorite color never goes out of style.